What are Incoming and Outgoing Mail Servers?
Email communication is an integral part of our lives, and we all use it to send millions of messages daily. However, do you know how emails travel from one inbox to another?
It's all thanks to the incoming mail server and the outgoing mail server.
This blog post will cover everything you need to know about these servers, from their definitions and functions to how you can configure them.
We will also discuss the importance of security in incoming and outgoing mail servers and ways to ensure that your emails remain safe.
Lastly, we'll introduce you to ScalaHosting, a web hosting provider that offers reliable email hosting services with top-notch security measures to keep your emails secure.
Understanding Incoming Mail Server and Outgoing Mail Server
When sending and receiving emails, it is essential to understand the email delivery process.
How Incoming Mail Servers Work: The Process of Receiving Emails
When you receive an email, having it land in your inbox may seem straightforward. However, the process of receiving electronic messages is more complex than it appears.
Emails are not magically delivered to your mailbox; they go through different stopping points (servers) before reaching their destination. The incoming mail server plays a crucial role in retrieving and storing emails from other servers in your mailbox.
The incoming mail server can retrieve emails using a variety of protocols, such as POP3 and IMAP (Internet Message Transfer Protocol). This ensures that each email reaches its intended recipient's inbox safely and securely.
How Outgoing Mail Servers Work: The Process of Sending Emails
The outgoing mail server controls all the necessary steps for sending emails.
It all starts with authentication, where the email client verifies itself with the outgoing mail server. The message is then formatted and encoded before being sent to the recipient's server. The outgoing mail server routes the email through various servers before it reaches its destination.
The most widely used protocol by outgoing mail servers to guarantee secure and dependable email delivery is SMTP.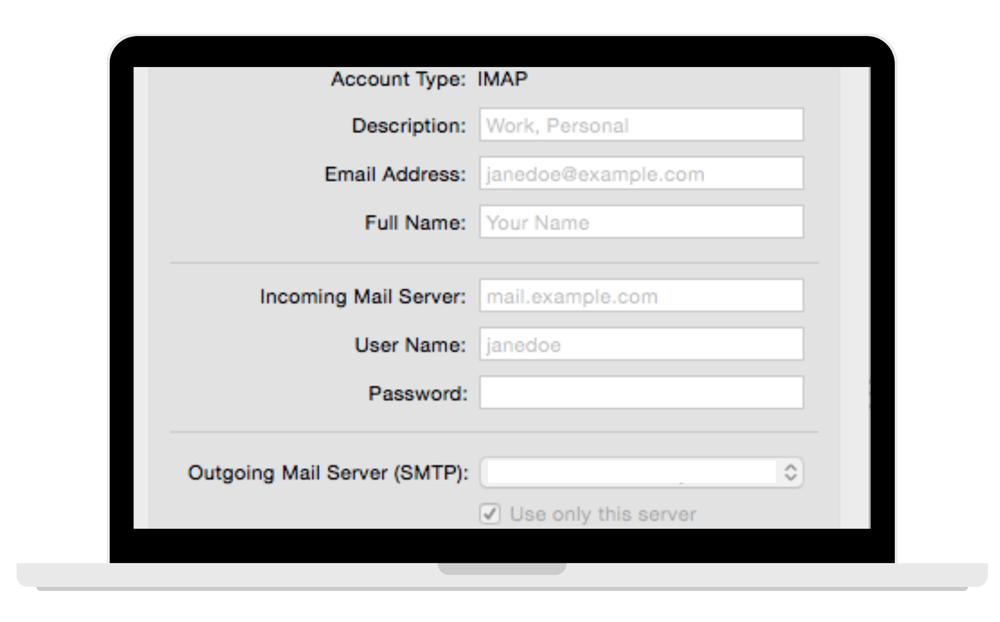 Configuration of Incoming and Outgoing Mail Servers
Setting up the correct names, port numbers, security protocols, and login credentials is necessary to avoid issues with sending or receiving emails. Different mail clients (like Hotmail, Microsoft Outlook, Gmail, Apple Mail, and Yahoo) often vary in configuration procedures, but the basic requirements are the same.
Setting up an Incoming Mail Server
Having accurate server information and login credentials is essential when setting up an incoming mail server. This process may seem daunting at first, but with the right info – you'll find it relatively straightforward.
Most email providers offer detailed instructions on their website or in their help center, which makes the setup process even more manageable.
You can follow these steps to find the info you need to set up an incoming mail server.
Sign in to your email provider of choice.
On the toolbar, select Settings.
Go to Mail.
Select POP or IMAP server.
Once you have all the details required for connection, including server name, hostname, port number, and connection type (IMAP or POP), you can authenticate with the incoming mail server using your email address and password.
Setting up an Outgoing Mail Server
Setting up an outgoing mail server is crucial to ensuring that your emails are delivered successfully to the recipient's email inbox. The most important thing here is to have the correct SMTP settings for your email client.
Here are the general steps (they are different for each provider):
Go to Mail > Settings > Accounts
Click on Server Settings.
Find the Outgoing Account menu and select Edit SMTP Server Name.
Enter your email address and any other credentials required.
Think of it as providing the postal service with the correct address and postal stamps to deliver your package to its destination. By entering the correct information in your outgoing mail server configuration settings, you can ensure that your email messages reach their intended recipients without delay or issues.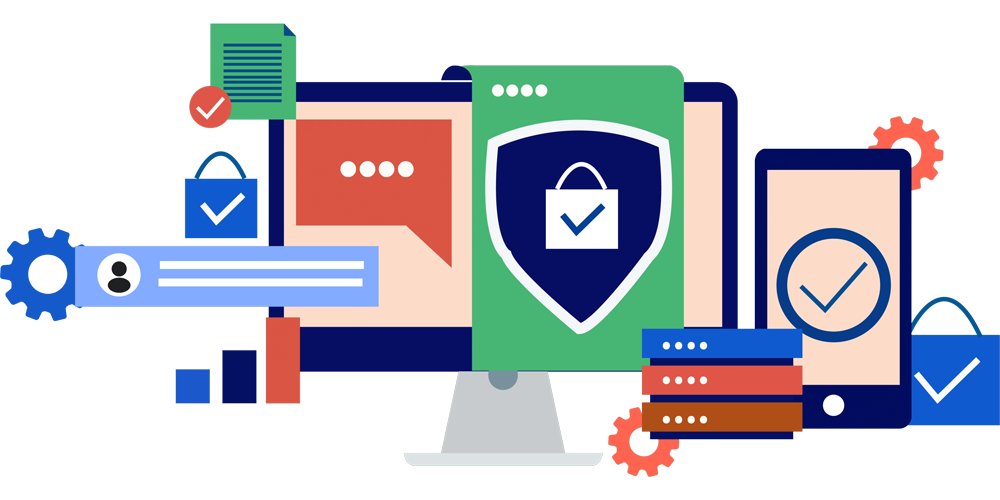 Measures to Ensure Security in Incoming and Outgoing Mail Servers
The security of incoming and outgoing mail servers is crucial to protecting against cyber threats. Mail servers are vulnerable to unauthorized access, spam, data breaches, and malware attacks, so you better prepare your defenses well in advance.
One key measure to ensure this security is implementing SSL/TLS encryption protocols, which help prevent data interception and theft.
Strong passwords and two-factor authentication for access are additional measures that you should strongly consider as an extra layer of protection.
Regular updates, software patches, and monitoring network traffic and logs are also essential in detecting suspicious activity and preventing potential threats to incoming and outgoing mail servers.
By taking these measures to heart, you can ensure that your web communication remains secure at all times.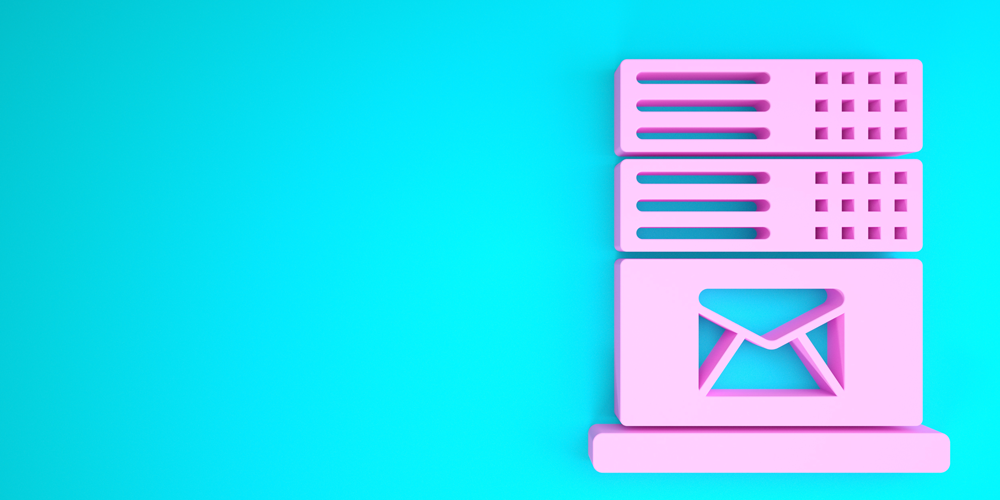 ScalaHosting
To help you with your online communication, ScalaHosting can offer customers highly robust incoming and outgoing mail servers.
Our company takes care of your initial email configuration when you sign up. We focus on security and ensure all our mail servers are regularly updated and maintained to prevent cyber threats. In addition, you can always contact 24/7 customer support via chat and ticketing with any questions or issues with your services.
We've got you covered with a range of plans to suit your needs. Our cloud package is perfect for those who need unlimited email accounts and want the peace of mind that comes with spam filtering and virus scanning.
The VPS-oriented plans are perfect for those who are looking for the best performance and deliverability possible. You can enjoy perks like guaranteed resources, advanced security, dedicated IP addresses, and full root access. Our user-friendly control panel makes it easy to manage your emails and keep everything organized.
Head to our website to learn more about our email hosting plans and find the one that's right for you.
Summary
In conclusion, understanding the difference between incoming mail servers and outgoing mail servers is essential for anyone who uses email.
Incoming mail servers are responsible for receiving emails from others, while outgoing mail servers take care of your sent messages. Both types work together to ensure your email communication is seamless.
Configuring your incoming and outgoing mail solutions properly ensures your online messages are secure and protected from spam or phishing attacks.
FAQs
Q: Why is it important to configure incoming and outgoing mail servers properly?
A: Properly configuring incoming and outgoing mail servers ensures that your email communication remains secure and protected from spam or phishing attacks. It also ensures that your emails are delivered and received without any issues.
Q: Which is better: on-premises or cloud-based email servers?
A: Choosing between on-premises or cloud-based email solution depends on various factors, such as your budget, IT infrastructure, security needs, and business goals. On-premise servers offer greater control over data and applications but require significant upfront costs and maintenance. Cloud-based solutions are more flexible and cost-effective but are only suitable for some types of organizations or industries. When a company needs to keep mission-critical information secure – on-premise solutions are often preferred.
Q: How do I find out what my incoming mail server is?
A: The specific steps for finding your incoming mail server will depend on which email client or webmail service you use. Typically, you can find this information in the account settings or preferences section. If you need help accessing these settings, consider consulting the support documentation.
Was this article helpful?