What is an Email Hostname?
Despite the plethora of messaging apps with a wide range of capabilities out there, one rather rudimentary way of communication still holds essential value for connecting us on a daily basis – emails.
According to recent Statista research, there are still over 4 billion daily email users, accounting for 306+ billion messages sent via different mail clients. A quarter of those users check their inbox more than five times a day. When it comes to businesses, a whopping 81% of startups and SMBs point out emails as their top customer acquisition channel.
Today, we will learn more about email hostnames – what they are, what they do, and how to guarantee our smooth email communication.
What is an Email Hostname?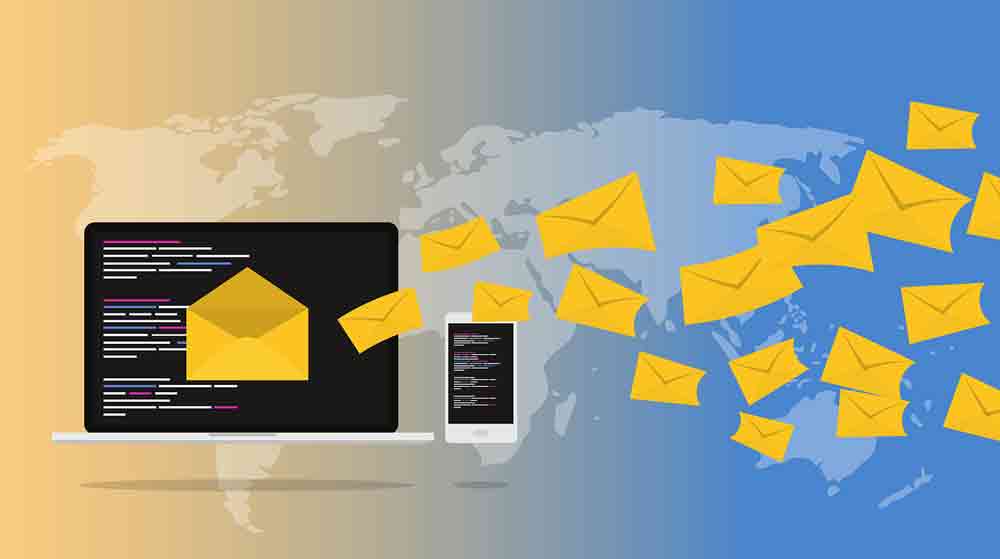 There are billions of devices connected to the World Wide Web. Each of them has a hostname – their identification within the network. Knowing a computer's hostname means you will be able to find the device, connect to it, exchange data, and whatever else you may need.
In terms of syntax, hostnames are represented by a sequence of labels, which could be something as simple as a single keyword/phrase or a structured combination of numbers/letters.
As the number of internet-connected devices grew, so did the need for a universal recognition system. This is how we got the Domain Name System (DNS) resolver. To put it simply, the DNS "translates" IP addresses into a unique alphanumeric combination. This way, when two devices communicate with each other, they know exactly where a request is going to or coming from.
Why do you Need a Hostname for Mail Services?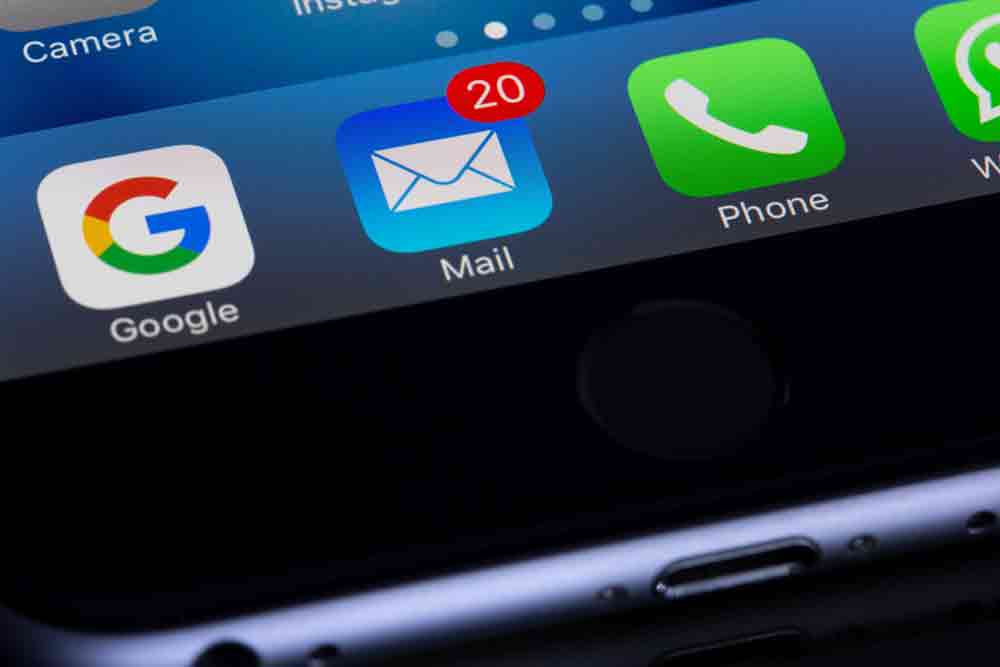 Knowing all that, it's easy to imagine how hostnames are essential for our email communication. If we want to send a message from point A to point B, we have to indicate the location we want it to arrive and identify our sending device. Once the receiving server greenlights the exchange, the recipient will successfully get the email.
The user has full freedom to choose their hostname. You can have something as simple as mail.yourdomain.com, or name it mailingserver1.yourdomain.com, or whatever you can think of. In the first example, mail is your hostname, yourdomain is the second-level domain, and .com is the first-level domain.
Hostnames should not be confused with subdomains, which follow the same structure and hierarchy but serve as a domain area rather than a computer/server identifier.
When setting up your email hosting accounts, you need to identify a hostname for your incoming and outgoing servers.
Incoming and Outgoing Mail Servers
As their names suggest, outgoing mail servers are responsible for sending messages while the incoming server oversees the process of receiving them.
Outgoing mail servers – they utilize SMTP (simple mail transfer protocol) to send your emails. Once you hit the Send button on your mail client, it sends your message and all recipient data to the SMTP server.
The latter then communicates with the global Domain Name System to identify the recipient's IP address. Once it has all the needed information, our server routes the message to the right location. If all is ok at the recipient's side, our email successfully arrives in the designated inbox.
Incoming mail servers – there are two types of incoming servers – POP3 (Post Office Protocol) and IMAP (Internet Message Access Protocol). The difference between the two is how they handle incoming messages. While POP3 downloads the email locally and deletes it from the server, IMAP keeps that email on the server so it can be synchronized and accessed from multiple devices and locations.
How to Find Out your Email Hostname?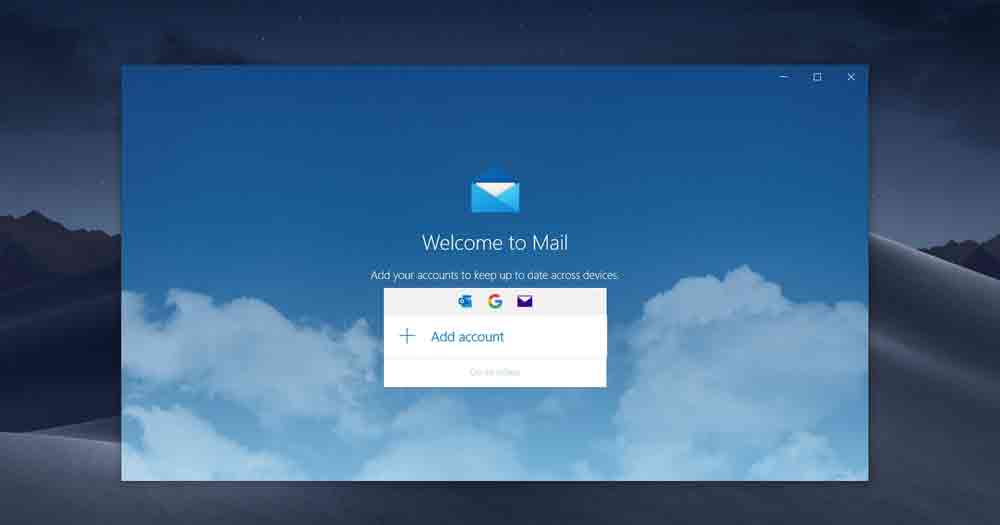 When configuring your mail client of choice, you need to input some essential data, including the hostnames for the incoming and outgoing email servers.
For the purpose of this guide, we will review how to find your email hostname on one of the most popular clients – Microsoft Outlook.
Outlook for PC
Open your Outlook application.
Click on File on the top left corner and choose Account Settings
Select the account you want to configure.
Below Server Information, you will find your POP3 and SMTP hostnames.
You can also check the ports both protocols will utilize by going to More Settings -> Advanced.
Outlook for MAC
Open the Microsoft Outlook app.
Go to Preferences and choose the Accounts option.
Select the desired email account.
You will see boxes containing information about your incoming and outgoing servers, as well as the ports they use.
Final Takes
Your email hostname is an inseparable part of any online project that intends to utilize message exchange. It identifies your device when connecting to other servers and contains essential information for the receiving end. When working with hostnames, ensure that you know exactly what you're doing or contact your hosting provider for help.
Don't have a host for your emails? Check out the email hosting options at Scala or contact us for more information.
FAQ
Q: What is an example email hostname?
A: The hostname for email services consists of your domain name and a prefix part, which could be whatever you wish to name it. Say your business resides on CoolNewBusiness.com. Example email hostnames for that domain would be mail.coolnewbusiness.com or imap.coolnewbusiness.com.
Q: What is the email hostname for my iPhone?
A: Setting up your email inbox on an iPhone is a relatively easy task. Simply go to Settings and then Mail, Contacts, Calendars. After you choose the option to Add New Email account, fill in the needed details on the first step.
Now, when selecting the IMAP or POP3 tab, you will be asked for hostname, username, and password. The hostname in the case of IMAP is imap.yourdomain.com, and the one for outgoing server is smtp.yourdomain.com. (replace yourdomain.com with your actual domain name).
Q: What is my IMAP username and password?
A: When setting up a new email account, you will be required to input its username and password in the very first step. Depending on the email client you're using, that might either be your full email address (user@mydomain.com) or just the prefix before the @ sign (simply User). The password is determined by you upon account creation – just make sure to type it correctly, as it's case-sensitive.
Was this article helpful?