Why Your Business Needs Professional Email Hosting
Emails are a crucial component of any business. We use them for communication, marketing, sharing important information, and collaborating with people from all over the world.
However, most regular email providers are pretty unreliable and prone to security and data breaches. As a result, companies and individuals are always looking for better and safer solutions.
Here is where professional email hosting comes in, providing its users with countless benefits and features they could not get otherwise.
But what exactly does a professional email host plan come with, and is it really worth the hassle?
Let's have a look.
How Professional Email Hosting Can Boost Your Credibility and Image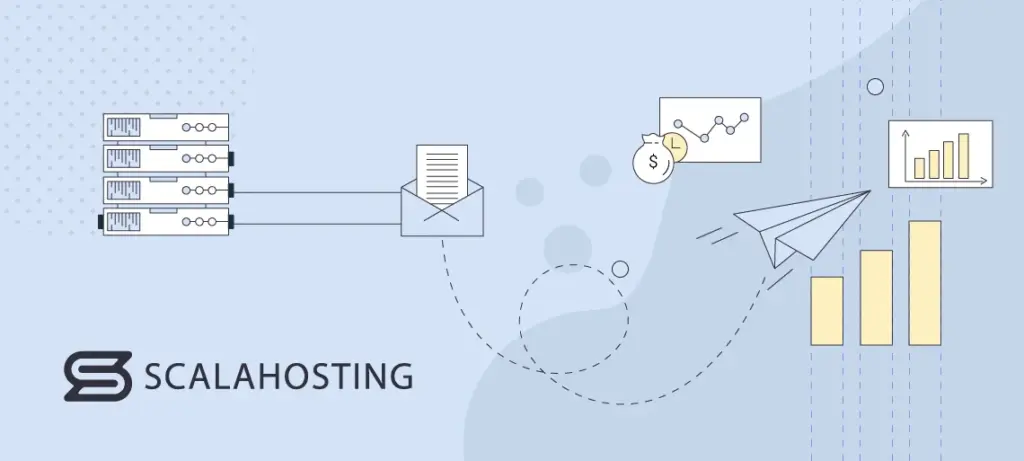 Having an email address that matches your domain and business name can do wonders for your reputation. A brand that uses email addresses with their own domain name will always appear more trustworthy than companies that operate with free providers like Gmail or Yahoo.
Additionally, this makes your visitors feel more at ease with sharing their information because they will know that they are talking to the right person and not some stranger that is only out to steal their sensitive data.
Including your domain name in the email address makes it easier for customers to look up your firm and find your website. From there, they can get to know you better and see what you have to offer, increasing the chances of them completing your end goal – traffic, subscription, sale, etc.
Overall, having a custom mail address makes you look more reputable, which only adds value to your brand and image.
The Role of Professional Email Hosting in Improving Deliverability for Your Business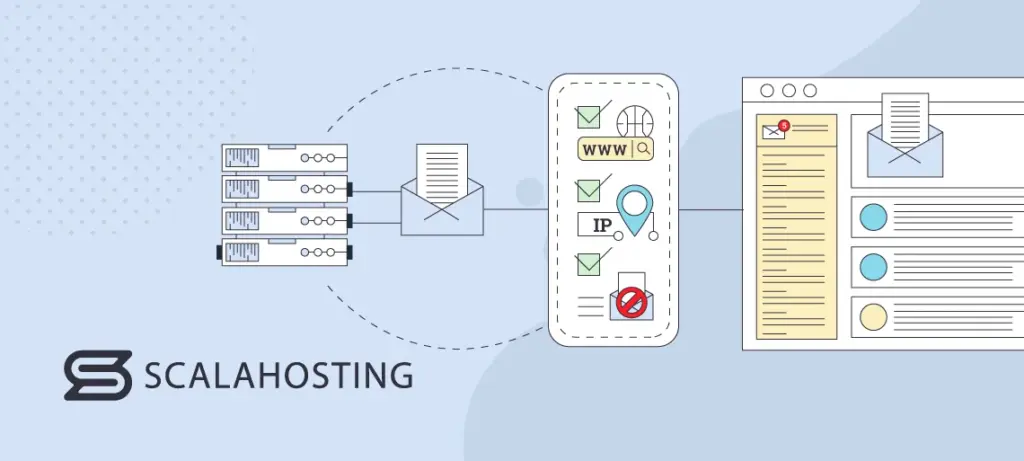 Email marketing campaigns have become a must for all those that want to expand their business and reach as many customers as possible. As a result, it is crucial that your messages actually make it to your target's inbox and not the spam folder.
This is where email deliverability becomes vital, which represents the likelihood of your online messages getting to your subscribers.
Expert email hosting services provide improved inbox delivery because they offer the following:
A Validated Email Domain
A common reason your emails do not reach your customers' inboxes is that your ISP (Internet Service Provider) blocks them or marks them as spam. This usually happens because your ISP does not know whether you are the actual owner of the domain, causing it to believe that you are sending spam messages.
But with a mail host, you can rest assured that this will not happen because your provider will supply you with a validated electronic address domain, letting ISPs know that you are authorized to send messages from that domain.
A Dedicated IP Address
By using a dedicated IP address, you ensure that you don't end up being blacklisted, which happens when ISPs mark your IP as an address that sends spam messages. This is crucial for businesses with extensive electronic mail lists that dispatch many messages daily.
A dedicated IP shows the recipient that the IP you send mails from belongs exclusively to you, causing them to deliver your messages to the recipient's inbox.
This, paired with having a validated email domain, ensures that each message you send reaches its intended destination without failure.
Reduced Risk of Customers Marking Your Emails as Spam
Due to the rise of phishing scams, customers have become wary of the emails they receive since anyone can get an address from a free provider, like Gmail or Yahoo.
Therefore, it is common for their service to view messages from addresses they do not know as spam and blocking access to the recipient.
This is why having a dedicated electronic mail address is beneficial because it will signal to the recipient that the message comes from a legitimate source.
Why Professional Email Hosting is Essential for Business Security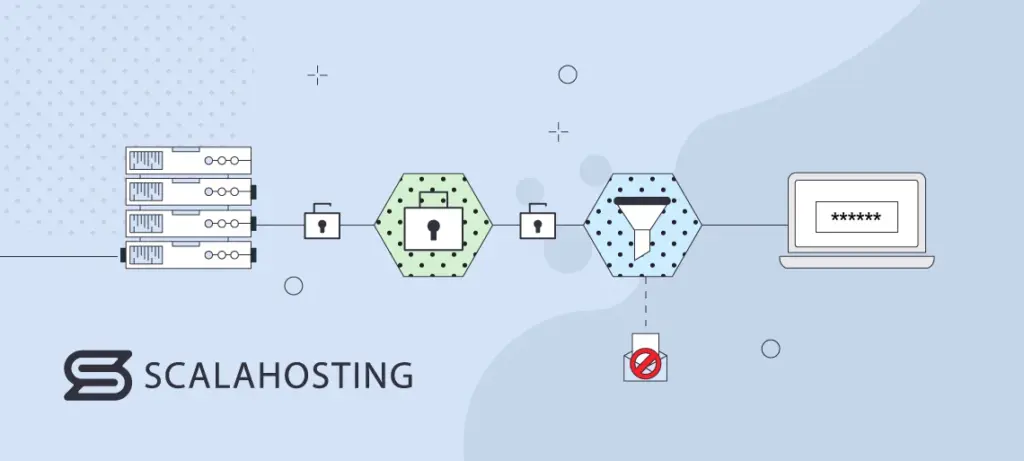 Since most businesses use emails in order to share and receive sensitive information from their partners, customers, and employees, they have become a gateway for hackers to gain access and steal personal or corporate data.
However, professional email hosting is here to help protect you and your company by providing the following:
End-To-End Encryption
Most expert mail host providers encrypt the messages you send, preventing malicious parties from accessing them. This also ensures that only you and the recipient can read the correspondence, ensuring the data it contains is not leaked anywhere.
Two-Factor Authentication
Top-quality hosts enable you to use two-factor authentication (2FA), adding an extra layer of security to your email. Namely, this method verifies the identity of the person that wants to access the account through a second method. So, even if someone hacks your password, they cannot enter and read your messages.
Specifically, with 2FA, you will have to download an authenticator app on your mobile device and input the one-time code randomly generated to sign into your account. Or, you can set it up so that you receive the code via phone number.
You can also use biometric 2FA, which involves using FaceID or TouchID to confirm your identity.
Spam Filtering
With specialized email hosting, you get advanced hosted spam filtering solutions, which serve to identify illegitimate messages and mark them as spam.
Additionally, spam filtering comes with many benefits, such as:
Communication monitoring
Network protection against spam vulnerabilities
Blocking unauthorized access
Customized mail filters
Preventing the spread of viruses
Regular Software Updates
Each software update usually includes a security patches that protects your system from new forms of attacks. However, updating your apps and programs can be time-consuming and tedious, so most do not do it regularly.
With a professional electronic mail host, you will not have to worry about using outdated software because the provider will conduct all the necessary upgrades as soon as they are available.
This will ensure that you use the latest software versions across all systems, making them less vulnerable to security and data breaches.
Brute-Force Attack Prevention
A method that hackers often use to gain access to emails is brute-force attacks. Namely, it involves them trying to hack passwords, login credentials, and encryption keys by trial and error.
Specialized providers protect against them by providing web application firewalls (WAFs), threat detection, 24/7 network monitoring, SSL certificates, and other security tools.
Improving Productivity and Communication With Professional Email Hosting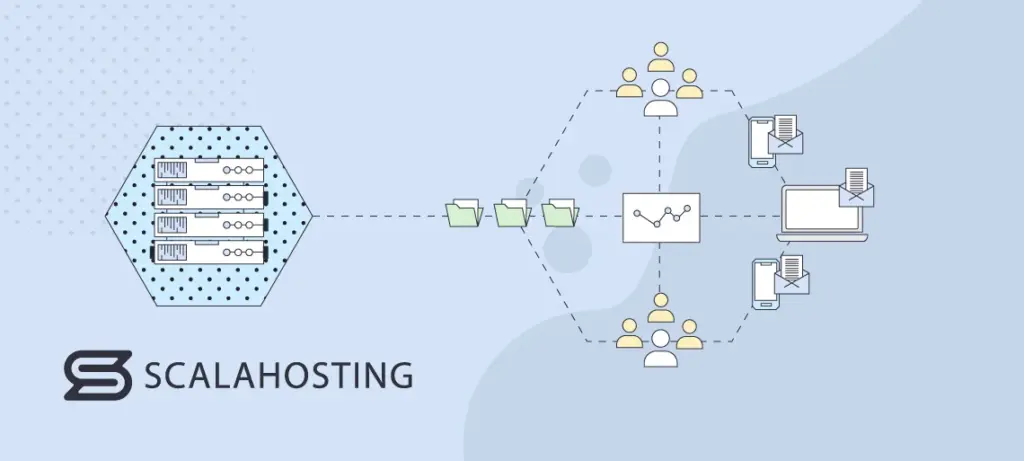 There are several ways in which mail hosting helps you improve your business productivity and communication, including the following:
Email organization: The host enables you to organize your incoming mail by assigning specific addresses for different purposes. For instance, you can create email aliases for different departments, ensuring each email is sent only to the relevant team. This will help you distribute your workload more efficiently and make it more manageable.
Efficient team collaboration: Most hosts offer features like shared calendars, which you can use to check when your colleagues are available and create better schedules. They also provide tools that allows multiple people to work on the same file simultaneously, making the process more efficient and allowing you to meet project deadlines in a timely manner.
Remote access: With a professional email hosting provider, you can connect your business communication to mobile devices and web browsers easily, enabling you to securely access your messages from anywhere.
A Quick Overview: Professional Email Hosting Pros and Cons
| Pros | Cons |
| --- | --- |
| Enhanced security and privacy | Migrating mail accounts to the provider can be tricky and time-consuming |
| End-to-end encryption | Downtime can occur due to server distance |
| Protection against brute-force attacks | |
| Improved credibility and brand image | |
| Better deliverability | |
| Spam filtering | |
| More storage space | |
| Offsite data backups and disaster recovery | |
| 24/7 customer support | |
The ScalaHosting business email hosting service comes with 24/7 customer support, improved delivery, a dedicated IP address, and a business electronic mail address, ensuring your messages arrive at their designated destinations – the recipient's primary inbox.
Conclusion
Professional еmail hosting can help you transform the way your customers view your brand in an instant.
By getting a validated domain, a dedicated IP address, and a secure environment, you ensure that your messages will always reach the recipient's inbox.
If you are looking for a reliable provider that will offer you all the resources and tools you need – you can check out the ScalaHosting business email hosting service and get an excellent, secure, and high-performance solution for your business communication.
FAQ
Q: What is email hosting?
A: Email hosting is a service that enables you to rent a fully-managed mail server that will send, receive, and encrypt your online correspondence. It also provides you with a dedicated mail address that matches your domain name, spam filtering tools, and improved message delivery, ensuring that you and your customer and partners can communicate efficiently and securely.
Q: What are the benefits of professional email hosting?
A: Professional email hosting includes many benefits, such as:
An email address that includes your domain and business name
The ability to improve your brand image and consistency
Offsite backups that ensure you can recover your mails in case of an attack or disaster
Productivity tools that make team collaboration more efficient
Spam filtering that keeps your inbox clean of malware
End-to-end encryption that ensures only you and the intended recipient can access and read the content
24/7 customer support that will help you solve any issue
Q: Does professional email hosting protect against getting blacklisted?
A: Professional email hosting ensures that you don't get blacklisted by providing you with a dedicated IP address that only you can use to send messages. It lets ISPs (Internet Service Providers) know that you are the owner of the IP and are authorized to dispatch as many mails as you need.
Q: How much does professional email hosting cost?
A: The price you will pay for your expert hosting plan depends on the provider you choose. But, on average, it can cost you anywhere from $3 to $20/mo. The more resources and features you need, the more the prices go up.
So, make sure to choose a hosting provider that offers an excellent business email hosting environment with all the essential resources, tools, and features at affordable prices.
Was this article helpful?