Useful Reseller Hosting Tips
Are you planning to get into the web hosting business? In this article we will talk about reseller hosting and we will give you some useful tips to start your web hosting company and start offering web hosting with superior performance. Starting with a reseller hosting account is the easiest way to get into the business as it costs less than a server and still allows you to sell hosting. If you have a higher budget you can also start with a vps or a dedicated server. In this article we will talk about reseller hosting mainly.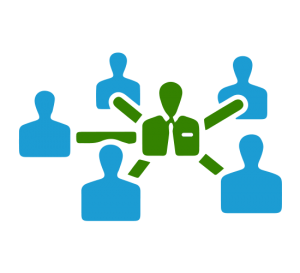 Which reseller hosting plan is right for you?
Before looking at the plan look at the company. Make sure their customers are happy. That means you will be happy too. You don't want another company to ruin your business before its start. Check the uptime of their servers, monitor them for a couple of weeks. Contact them and talk to them via e-mail or chat. Make sure they are friendly and willing to help. Then look at the reseller hosting plans. Start with a smaller one and upgrade when you get some customers. Then get a second reseller plan. Once it is full too you may consider moving the reseller plans to an ssd cloud server for better performance and security.
Cheapest reseller hosting – is it a good idea?
Basically, no. Don't buy the cheapest reseller hosting plan if you don't want to be frustrated. Be ready to pay at least $10 per month for the reseller account and another $9 for a billing system such as WHMCS. Hosting companies claiming to provide quality reseller hosting plans under $5 per month are not a good choice for you. To get a better deal for your reseller hosting account look for specials and ask your eventual provider if they have some special for you as a new customer. Bigger web hosting companies often run specials for new customers.
Get WHMCS to manage your clients
It will allow you to automate most of the tasks. You can automate new account activations, invoicing, auto suspension and unsuspension of services and many others. It will make your clients` life and your life easier. In the long run you will find this tool very effective. It has many other features built-in such as advanced reports. They will help you see where your business is going and see the trends.
Register your own nameservers
Make sure the web hosting provider you will work with supports private nameservers and full private label. You don't want your clients to understand you are a reseller. They will not buy from you if they understand that. That's why you need to register your own private nameservers and provide them to your clients to point their domains to your server.
Get an SSL certificate
A certificate will encrypt the data between the visitors and your web site. That is a must especially if you are going to store credit cards and other such personal information on your server. An SSL certificate will also give you more trust and clients will take buying decisions easier. Not to mention that Google will like more web site more if you have one installed. You will get better rank in search engines. That is a big plus.
Advertise
Don't publish your web site and just wait for the clients to come. They will not come. You need to show your web site to them. You can do that pretty quickly by advertising in Google adwords. Before starting a campaign spend a week at least reading about the best practices for running a successful ad campaign in Google Adwords. That will save you alot of money if you decide to spend them. You will get a better return for your investment. Never stop reading and learning.