OpenCart vs WooCommerce – Which Is Better for Your Online Store
Want to build a thriving online business but don't know where to start?
You've come to the right place.
The first step to creating a successful online store is choosing the right ecommerce platform. And while that might sound simple enough, you will quickly find that the market is actually oversaturated with choices.
To make things easier for you, we did a little comparison of two of the most popular solutions in the ecommerce niche – OpenCart vs WooCommerce.
Let's see which is the right one for your business:
What is OpenCart?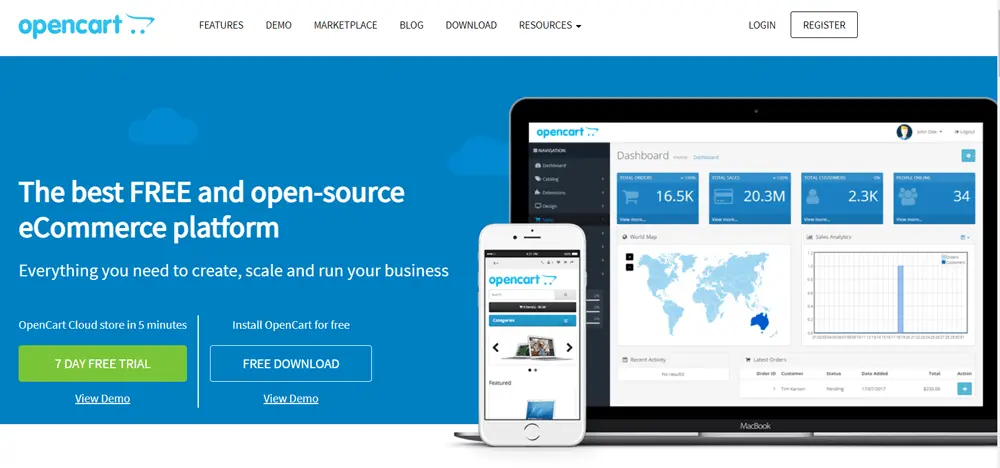 OpenCart is an open-source ecommerce platform that's free to get. As of 2023, 336,271 live websites are using it.
OpenCart is flexible and scalable. It will allow you to customize your store to fit your exact idea. You can also easily manage multiple online businesses from its centralized admin dashboard. Still, you might encounter some difficulties setting it up if you lack technical skills.
You will also need to research hosting providers and security extensions, as OpenCart will provide neither. The good news is that finding a good host will solve many of the potential issues.
What is WooCommerce?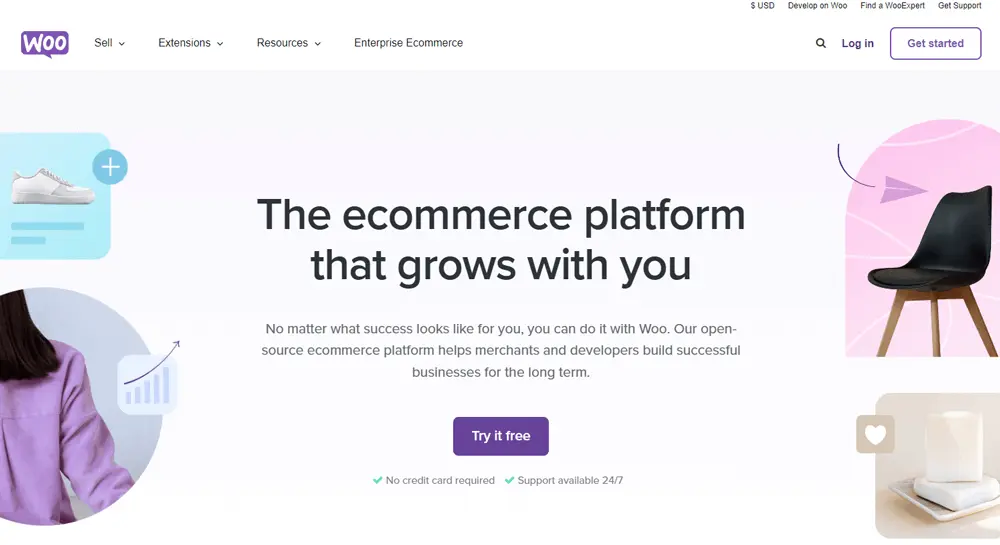 WooCommerce is the leading ecommerce platform right now. Currently, there are 5,981,607 live websites built on it.
WooCommerce is easy to use, flexible, and scalable. It's open-source, which means you get a lot of control over the creation process and your store in general. The platform is WordPress-based, so you'll need to get the CMS in order to create a store.
The solution is free, but you'll need to take care of things like web hosting yourself. Thankfully, with such a popular platform, that would not be an issue.
OpenCart vs. WooCommerce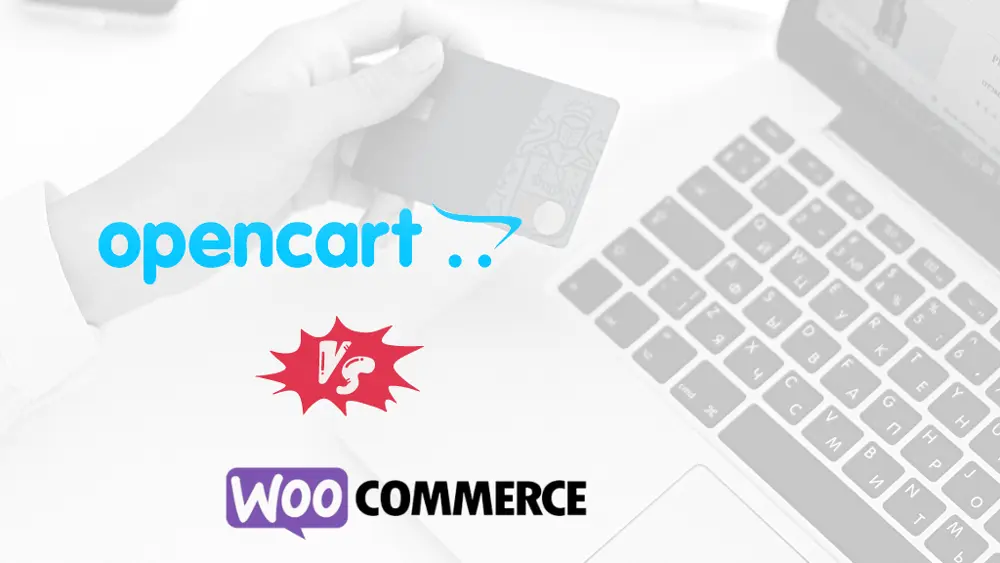 Initially, it seems more or less like the two platforms offer the same benefits. That's not exactly true. Here's what the head-to-head comparison shows:
Ease of Use
OpenCart is easy to download, but the setup process can be tricky. If you choose a good hosting option, you might get some help from the support team. Best case scenario, you'll be able to use auto-installers like Softaculous, which we feature in all ScalaHosting plans. With it, it's just a matter of a few clicks.
Same goes for WooCommerce. The platform is self-hosted as well, so you must choose the right web hosting service if you want to take full advantage of its power. A reliable provider will not only provide a suitable environment for your online shop but will also have the trained support team to assist you with the app.
Once you set up WooCommerce, using the extension is pretty intuitive. The admin dashboard is pretty self-explanatory, so you'll have no trouble navigating it.
Woocommerce is a WordPress plugin, so it will show up on the left side of your WP admin dashboard. If you need to manage more than one business, you'll have to get Multistore with WooCommerce or a similar extension. Meanwhile, OpenCart allows you to manage multiple stores from a single dashboard.
Features
| | | |
| --- | --- | --- |
| | OpenCart | WooCommerce |
| Admin dashboard | ✓ | ✓ |
| Multi-store management | ✓ | ✕ |
| Coupons, discounts, vouchers | ✓ | ✓ |
| Integrated payment options | ✓ | ✕ |
| SEO options | ✓ | ✕ |
| Reports | ✓ | ✓ |
| Security features | ✕ | ✕ |
Both ecommerce platforms give you the ability to sell vouchers and coupons, and to also add discounts. But while OpenCart has in-built payment options, WooCommerce relies on add-ons for the job.
The same is true for SEO features – you can use OpenCart from the get-go, but you'll need plugins for WooCommerce.
To top it all off, you'll get detailed reports from both platforms without getting additional apps.
It might seem like WooCommerce doesn't have many in-built features. That's simply not true. When it comes to order management, the platform is one of the best. Also, it automatically calculates taxes and shows live shipping rates from carriers.
OpenCart also has a lot to offer in terms of inventory management. You can upload, organize, and sell an unlimited amount of products, without additional fees. The solution also shows different tax rates. To see delivery options, you'll need an extension.
Еxtensions and Themes
| | | |
| --- | --- | --- |
| | OpenCart | WooCommerce |
| Add-Ons | 13,000+ | 3,784 |
| Themes | 1,000+ | 67 |
OpenCart has more choices than WooCommerce in terms of extensions and themes if you only look at the official repositories (numbers featured in the table). But that's just the tip of the iceberg.
A quick Google search will show you thousands more WooCommerce themes and plugins from different marketplaces like ThemeForest or Envato. You can even find some on Etsy.
It is also important to note that WooCommerce offers support for all the options in the official marketplace.
Security
If you choose OpenCart, you should know that you'll be the sole person responsible for the security of your store. There are some tips and tricks available on the official website. However, the company itself does not provide safety features. You'll need to rely on add-ons and your hosting provider for better security.
The situation is pretty much the same with WooCommerce. You can get extensions, such as Security for WooCommerce, but there's nothing built-in. You'll also need more plugins if you want options like two-factor authentication.
Of course, you shouldn't underestimate the role of your hosting provider. A good vendor will always be glad to fill in some of the security gaps and give you tips on maintaining your online safety.
Support
WooCommerce offers a knowledge base, a community forum, and a help desk. They can all be accessed from the admin dashboard. The support team can also help you with issues related to your store and extensions that can be found in the marketplace.
On the other hand, OpenCart developers can provide some basic support, but you'll need to pay extra. The company charges you for:
Password Reset – $50 per reset
One-time Store Backup – $50 per backup
Update OpenCart version – starting from $300
One-time Bug Fix – starting from $100
Pricing
Both WooCommerce and OpenCart are free. However, you would need to consider the extra costs associated with a hosting provider, additional plugins, and possible support charges.
The hosting vendor can play a huge role in lowering the overall costs. If you choose a company that focuses on security and has a reliable support team – you'll save both time and money.
Ecommerce Hosting
Setting up and managing a self-hosted ecommerce platform might sound challenging, but it really is not – if you choose a reliable vendor.
ScalaHosting's VPS plans give you access to your very own SPanel. It comes integrated with Softaculous, the most popular app auto-installer. You'll be able to set up and manage OpenCart, WordPress, and WooCommerce with just a few clicks.

As for the security part, with every plan, you also get a free SSL certificate. Not only that is a must for any online shop in terms of data encryption, but SSLs will also give a boost to your SEO optimization efforts. Additionally, SPanel comes with an additional level of security – SShield. It will monitor your website for any sort of safety issues. If the platform detects an attack – it will neutralize it with a success rate of 99.998%.
Our dedicated support team will have your back any time you encounter difficulties. They're available 24/7, and there are no additional charges attached to contacting them.
Shoot us a message today to learn more about our managed VPS hosting plans!
Wrap Up
OpenCart and WooCommerce are among the most popular platforms for a reason – they are customizable and scalable. They can work wonders if you have the needed technical skills.
And if you don't, the solution is easy – choose a reliable hosting provider and prepare to tackle the ecommerce world.
FAQ
Q: Is OpenCart for WordPress?
A: There are OpenCart extensions for WordPress, that allow you to integrate the two. A good example is OCWP – Integrate WordPress in OpenCart. However, unlike WooCoomerce, you don't need WordPress to use OpenCart.
Q: Is OpenCart SEO-friendly?
A: Yes, OpenCart is very SEO-friendly. The platform has integrated SEO features and allows the use of keywords, SEO-specific URLs, and more.
Q: What is the difference between WordPress and OpenCart?
A: The main difference between WordPress and OpenCart lies in their core. WordPress is a website builder, which can be turned into an ecommerce platform via plugins. OpenCart, on the other hand, is used solely for creating online stores.
Was this article helpful?