Email Hosting Best Practices
Email communication has become the backbone of the modern business world. Companies, freelancers, employees, and anybody that performs any type of task in exchange for payment sends and receives countless electronic messages daily.
Therefore, many professionals turn to email hosting as an efficient and secure solution that will ensure that they do not miss any messages, provide them with an address that matches their domain, and easily find the correspondence they need.
But can you make your email hosting even more productive and safe? Of course! Today, we will cover the best hosting practices you can implement to boost the security and efficiency of your communication.
But before we get into all of that, let's first see what email hosting is in more detail.
What is Email Hosting?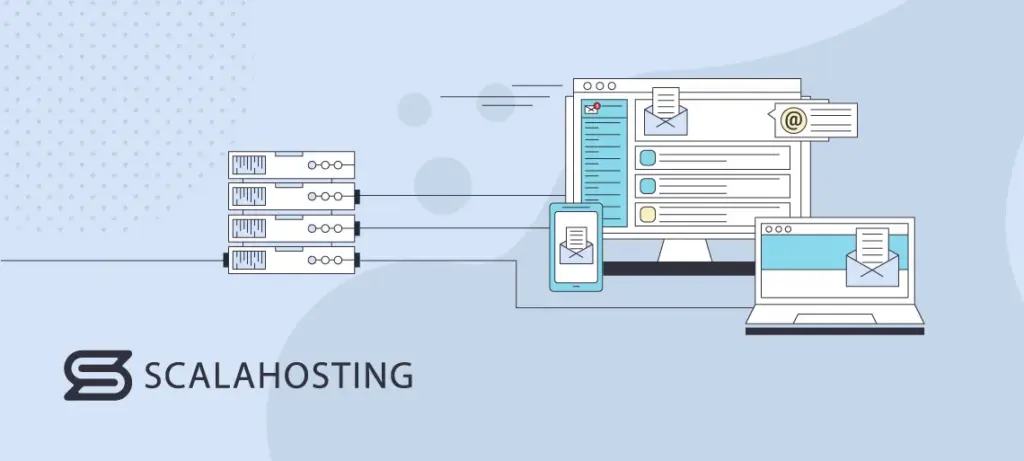 Email hosting is a solution that provides users with a fully-managed mail server whose only purpose is to send, receive, and encrypt mail and communication. Usually, most providers offer servers that support SMTP, IMAP, and POP3 messaging and perform security upgrades as part of the hosting plan.
With a mail host, you get many benefits, including a professional business address, dedicated disk space, advanced security, spam protection, and more.
How to Set Up Your Email Hosting Account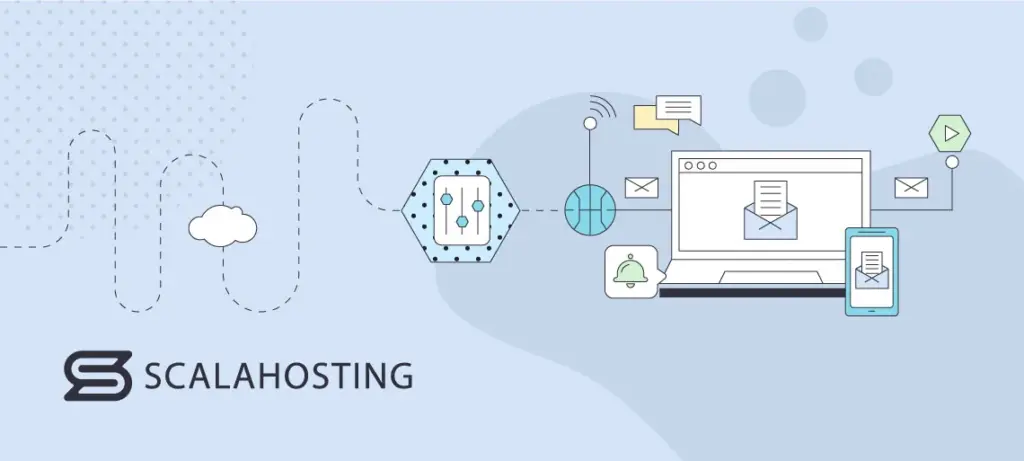 To set up your email hosting account, you need to complete three simple steps:
Choose a Domain and Hosting Provider
Having a domain and email address that reflect your business name can help build your credibility and appear more trustworthy to customers.
Additionally, it supports your website branding and tells users who you are, making it easier for them to remember your name and distinguish it when they search for the products and services you sell.
So, it is vital that you find a hosting provider that offers a professional business address and domain with its email or web hosting plan.
If you already have a site, ask your provider about the email options with your existing plan or change it to one that includes the mail features you need – webmail, autoresponders, forwarders, enough disk space, etc.. Many hosts offer free professional website transfers, which proves very convenient to avoid unexpected errors.
Add Your Email Addresses and Inboxes
Most providers will help you configure and add your email inboxes. Additionally, the majority provide an easy-to-use account management portal and tools and 24/7 support that you can contact with any issue you might encounter.
The setup process depends on the control panel your provider offers. However, in most cases, you will need to perform the following steps:
Log into your control panel
Find the section for mail-related tasks
Open the electronic mail accounts option
Click on the button to create a new address
Create a username and set a password
Determine the storage space you need
Save the changes and settings you've made
Connect Your Inbox to Email Clients and Devices
Now that you've created an inbox, you need to pair it up with a mail client and different devices so you can check your electronic messages from everywhere.
To link your inbox to your web browser, iPhone, laptop, or any other gadget, you need to find the Connect Devices option on your control panel. Usually, it is located near the address you want to connect to. Then, you pick the devices you wish to link, and you're good to go.
Most providers offer webmail clients that let you access your mail via a web browser for free. You can check with your host if they offer such a solution and what are the client options they support.
Best Practices For Efficient Email Management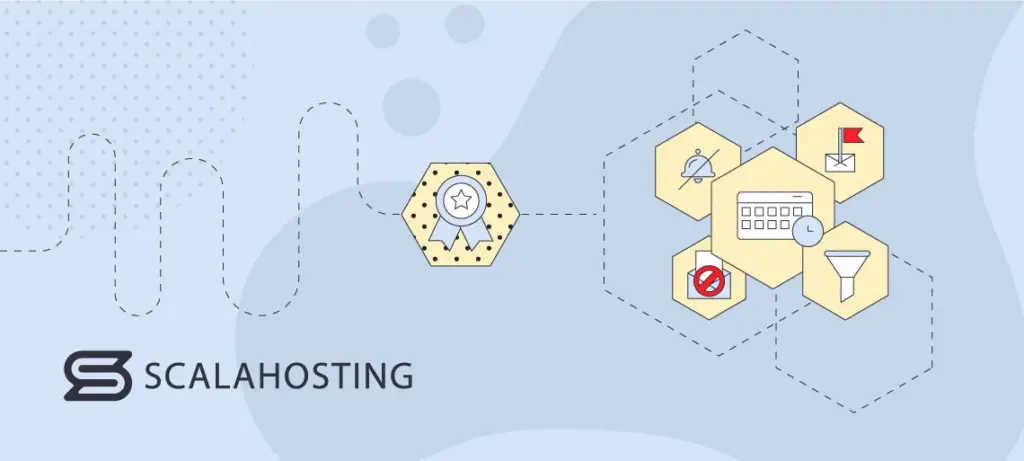 Your inbox can get overflowing with messages in the blink of an eye. Here are some useful tips to ensure this doesn't happen and you always answer your emails on time:
Schedule a specific time in your day to check and reply to emails.
Delete the messages you do not need.
Sort your emails into categories and subcategories for easier management.
Unsubscribe from redundant newsletters.
Set up filters that will send the mail your receive to the relevant folders.
Create mini inboxes that will receive online messages based on their type, sender, or topic.
Prioritize the messages based on the sender or project.
Flag mails that you should come back to whenever you have the time.
Disable notifications from your social media accounts – they just flood your inbox with unnecessary updates.
Clean your inbox once a week.
How to Secure Your Emails and Protect Sensitive Information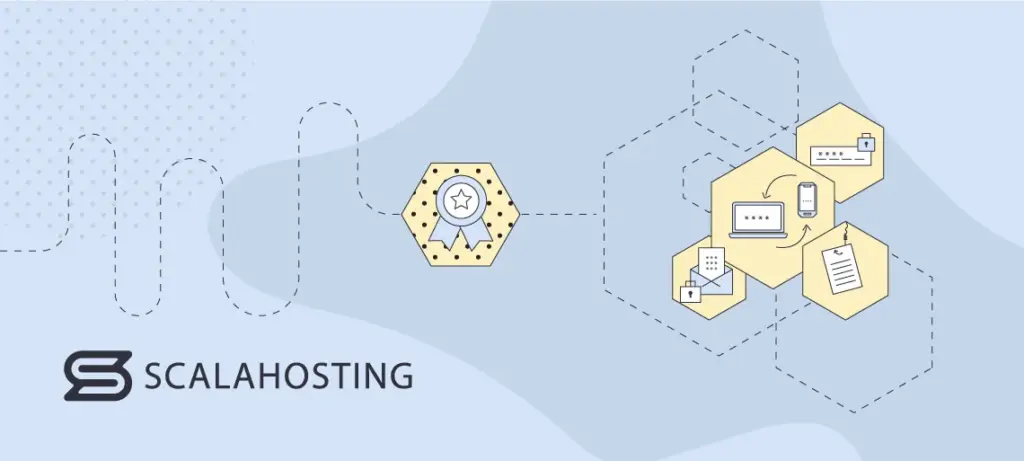 Securing your еmails is one of the most crucial steps you need consider, especially if you send and receive sensitive data each day. Some of the best practices you can implement to protect yourself, your business, and your customers include:
Use an Encrypted Email Service
Most mail providers do not protect your messages adequately. Some of them even read your messages to create personalized ads, track your online activity, and keep a record of what you do.
To prevent this from happening, you should consider using an email provider that offers end-to-end-encryption and zero-access encryption. This will ensure that your online messages are secure and cannot be intercepted and read by third parties.
Protect Against Phishing Scams
Emails are the most common method hackers use to deploy their phishing scams. Namely, they send malicious links and try to get you to click on them so they can access your corporate and personal information.
To protect yourself from getting scammed, ensure you do not open any mails from unknown senders, especially ones that urge you to take specific action or come from an unknown addresses. You should block these senders and report them to your provider.
Put a Password on Your Emails
Even if you use an encrypted mail provider, the recipient may be using a standard one, leaving your messages vulnerable to being read and accessed. For maaxmum security, you can consider protecting each electronic message you send with a password.
The way this works is as follows:
You and the recipient agree on a password.
You set that password for all of your email correspondence.
Once you send the message, the recipient will have to input the agreed-upon password to access it.
Use Two-Factor Authentication
Two-factor authentication (2FA) provides an additional layer of security to your account besides your password. Namely, it requires you to confirm your identity so that you can access the account.
Some 2FA methods require you to download an authenticator app on your mobile device, which generates a one-time code you need to use to sign in. Others send the code to the phone number you provide. There is also biometric 2FA, where you use FaceID or TouchID to validate your identity and gain access to your account.
Best Practices to Improve Email Deliverability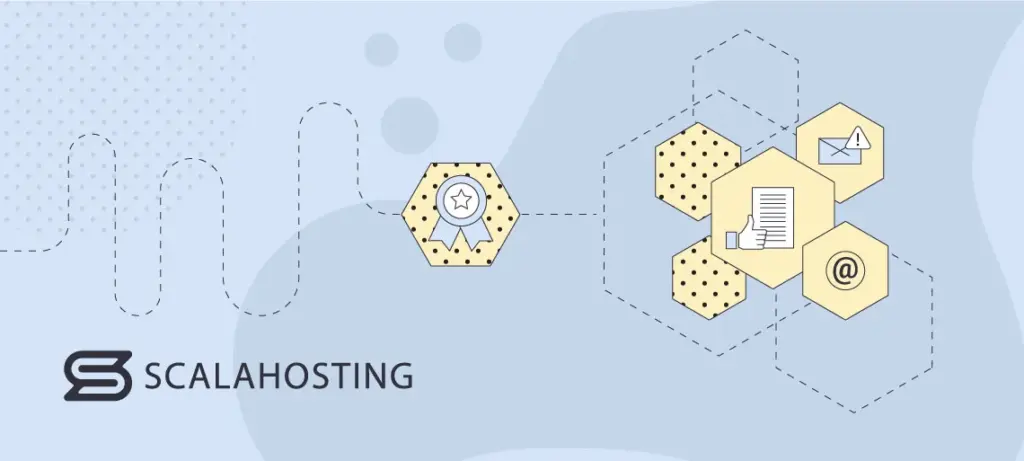 Improving your email deliverability will reduce the chances of your messages ending up in the spam folder of your recipient and being blocked by the ISP (Internet Service Provider). This is essential for all businesses that conduct extensive marketing campaigns and work with time-sensitive information.
Here are some of the best practices you can undertake for better email deliverability:
Validate your email domain: To ensure that you are not vulnerable to email spoofing, where someone takes control of your domain and sends messages on your behalf, you should enable Sender Policy Framework (SPF) and Domain Keys Identified Mail (DKIM). This will prove to your ISP that you are the actual owner of your domain and the only one that can send emails from it.
Optimize your opt-in process: The way you collect recipient addresses for your list impacts deliverability rates. So, you should ensure that your list only contains engaged users who have personally agreed to receive your messages. Otherwise, your ISP will think that you are sending spam and even put you in a blacklist.
Do not write spam-like subject lines: The thing that most commonly gets users to open or delete your emails is the phrases and words you use in your subject. So, it would be best if you try to avoid using catchphrases like "Completely Free," "Risk-Free," or anything that sounds like you are pushing customers to buy your products. Instead, focus on singling out a unique feature you offer and on the actual value of your products.
Best Practices for Backup and Recovery of Your Email Hosting Data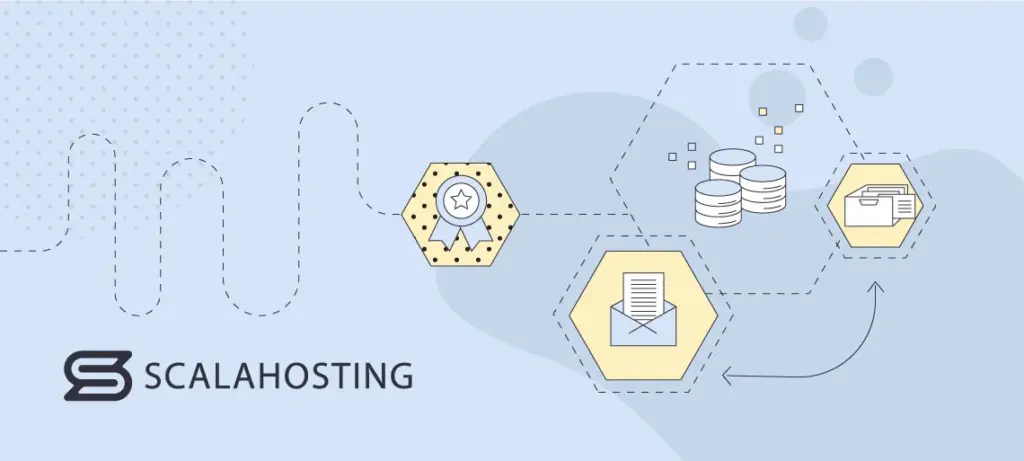 | Method | Description | Drawbacks |
| --- | --- | --- |
| Single Box Journaling | This method collects all mails for each user in one account and sends a copy of each message to an email ID. It is usually another mailbox in the same system. Additionally, the mail is split into numerous PST/EML files, which are backed up in secondary storage. | The messages stored in the mailbox are at high risk of getting corrupted if it is not emptied regularly. Moreover, the PST/EML files are vulnerable to tampering. Also, since e-messages from all users are in one place, it isn't easy to find specific information. |
| Email Archiving | Most mail systems allow users to set a journaling rule to send a copy of every mail that select or all users send and receive to a separate on-site archival platform. Additionally, the platform will retain the messages in a search-friendly manner, which makes finding specific correspondence easier. | On-site archival platforms are prone to cyberattacks and vulnerable to data tampering. |
| Cloud Archiving | Here, users need to configure their mail platform to send a copy of every email to a separate cloud infrastructure that is entirely online. Additionally, most clouds enable users to store their messages in one place, easily search for them, and access them from any device. | Because the cloud is entirely online, the emails run the risk of being accessed by malicious actors. |
The ScalaHosting business email hosting service comes with a free domain, advanced SPAM protection, a professional electronic mail address, and enhanced inbox delivery. Also, it includes daily offsite backups and a dedicated IP address, ensuring you never get blаcklisted.
Conclusion
Improving your email hosting can help enhance the efficiency of your business by creating a more productive communication process.
Namely, by implementing the best practices regarding setting up, managing, securing, and backing up your mail, you ensure you never miss a message and provide a safe space where your customers, employees, and partners can share information freely and securely.
If you are looking for a reliable provider that will supply you with all the resources and features you need – check out the ScalaHosting business email hosting and host your mail in a highly optimized and secure environment.
FAQ
Q: What are the benefits of email hosting?
A: Some of the benefits of email hosting include the following:
Having a matching domain name and email address improves your credibility
Ensures your email is always available to clients and partners
Provides encryption
Improves brand awareness
Offers more storage space
Protects against spam, viruses, and blocklisting
Q: What is the difference between email and web hosting?
A: The main difference between email and web hosting is that the former includes mail-related services only – sending, receiving, securing, and configuring your email. On the other hand, with web hosting, you get a wide range of website-related services and features, including domain management, site-building tools, and anything else you need to host and manage an entire website along with your emails.
Q: Do I need hosting for email?
A: Individuals that need an email inbox for personal use might not really find great benefits into a hosted email solution but for a legitimate business – it's a must. Having personalized accounts with your own domain name appears much more professional than handing a potential partner your card with a gmail address on it. Hosted emails are much more secure, easier to be delivered, and the client has full control over their inbox.
Was this article helpful?