Although it's been around for ages now, and despite the fact that it's more popular than ever, email as a form of communication is severely flawed. There are quite a few problems around the underlying technology that powers emails, but for users, there are a few more obvious issues like, for example, the fact that if the recipient's address is mistyped, the message might not get across.
The more popular your online project, the greater the chance of someone sending an email to asmin@yourdomain.com instead of admin@yourdomain.com. Normally, the message would not be delivered, and the simple typo could lead to missed business opportunities. With ScalaHosting's SPanel, however, you can set up an inbox that will collect all emails sent to invalid addresses associated with your domain.
Setting a catch-all email address in SPanel
In addition to messages coming from users who have mistyped the prefixes (that's the part before the @) of email addresses associated with your domain, you could also receive a lot of spam in your catch-all inbox, which is why it's best to have a dedicated account for receiving all the communication coming to invalid addresses. Here are the steps you need to take.

Log into

SPanel's User Interface and click Email Accounts.
By default, SPanel's User Interface is accessible via https://yourdomain.com/spanel, though you can also access it through the Admin Interface.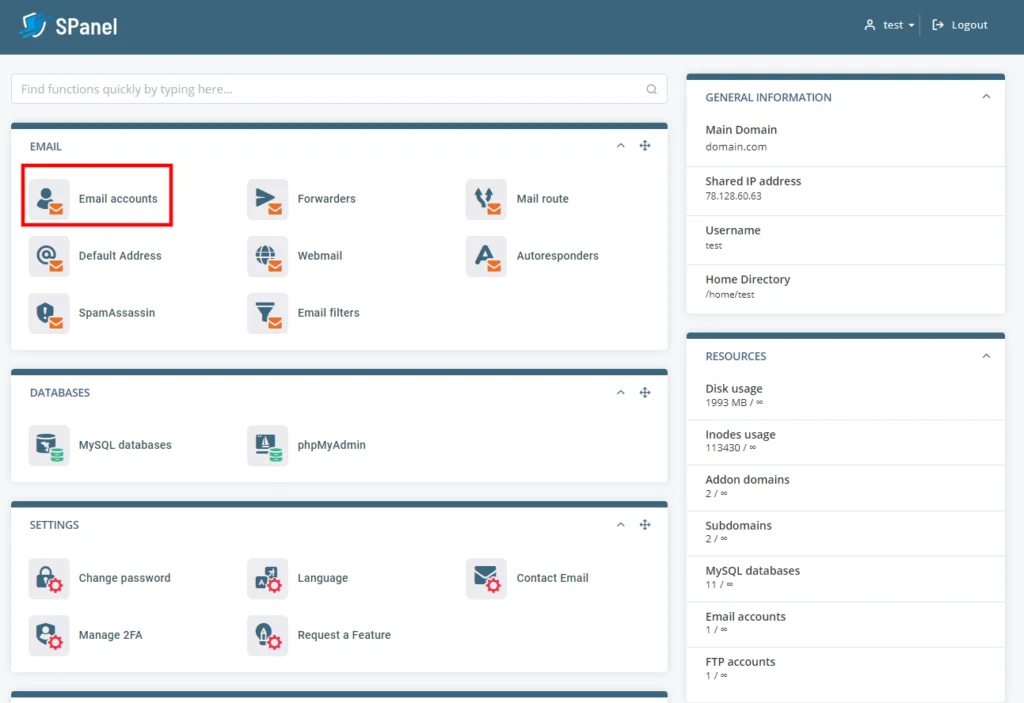 Pick a catch-all email address (e.g., catch-all@yourdomain.com) and set a password for it.




When you're ready, click

Create Email

to create the email account.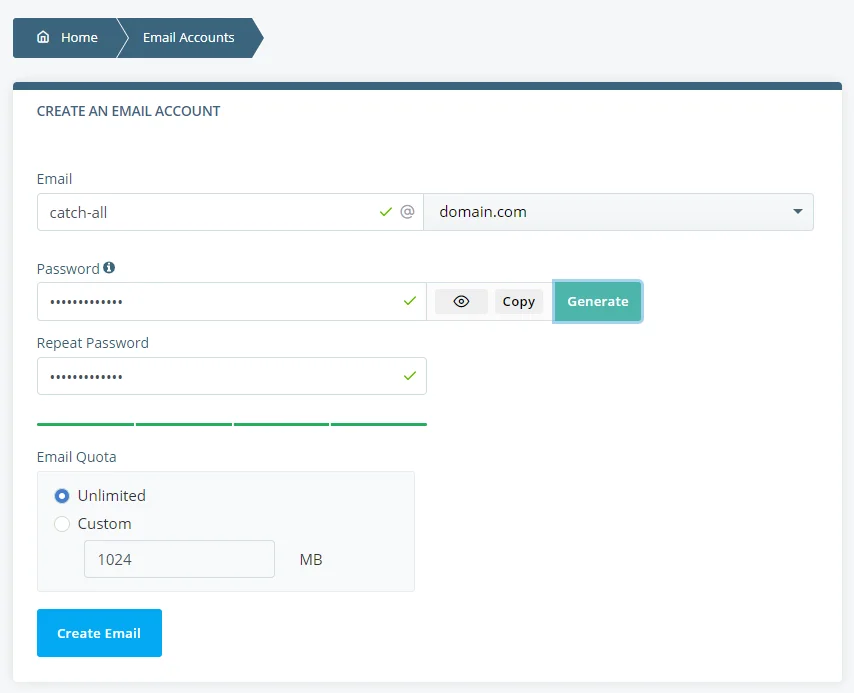 Go back to

SPanel's home page

and click

Default Address

.


This is the tool you'll use to set up your catch-all email address.

Select the correct domain name from the drop-down menu, click the

Forward to Email Address

radio button, and enter the catch-all address in the field.




With the

Change Address

button, you complete the process.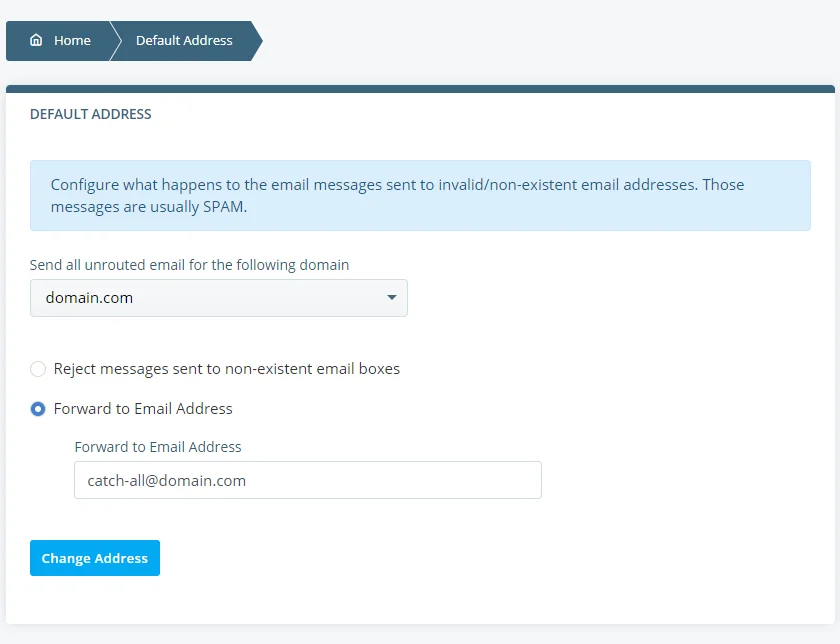 How to Set a Catch All Email Address