People often say that having a backup is very important. You could argue, however, that there is a problem with this statement. A corrupt backup is completely useless, for example, and having an old backup could be as good as not having one at all.
Some backup solutions are designed to create secure copies of your entire system without letting you restore individual parts of it. In such cases, if you want to restore one file, you can't do so without losing changes to the rest of the data that you might want to keep.
In other words, having backups isn't enough. You need to be sure that your backups are recent, that they're reliably stored and are working correctly, and that they let you restore whatever you want whenever you want.
ScalaHosting customers who go for one of our managed cloud VPS hosting packages get SPanel, an all-in-one management platform that, in addition to a host of useful features and tools, gives them a backup solution that helps them restore exactly the files and folders they want.
Restoring files in SPanel
As an owner of a managed VPS, you get daily backups of your files and databases. Here's how to restore them:

Log into SPanel's User Interface, and go to Restore backup.
The default login URL for SPanel's User Interface is https://yourdomain.com/spanel (make sure you swap yourdomain.com for your actual domain). The Restore backup utility is available under the Files section on the homepage.

Choose a restore point and click Browse Files.
Next to each of the automatic backups saved for your account, there's a Browse Files button. You can use it to find the files you want to restore, but before you do that, make sure you select the correct restore point.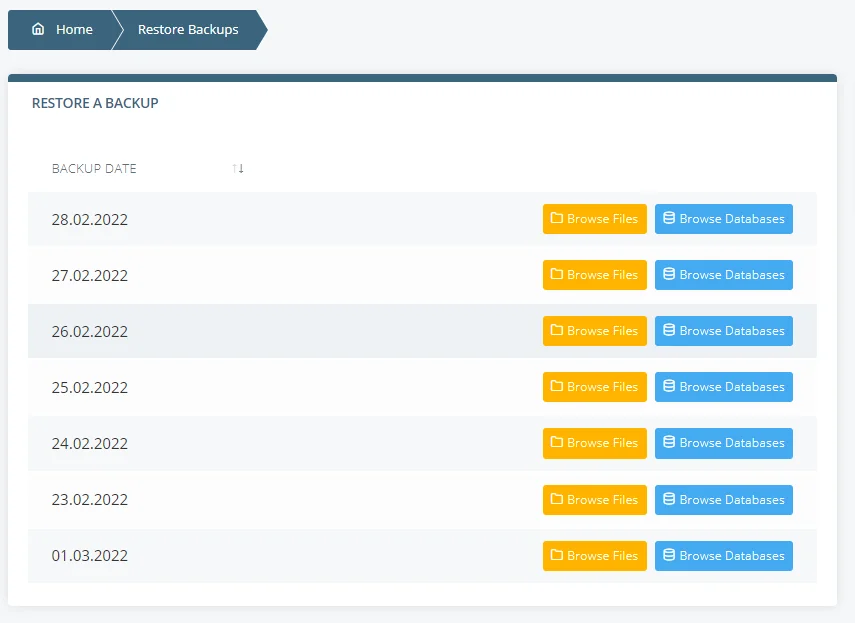 Pick the files and folders you'd like to restore and confirm the selection.
Next to each file and directory, you have a checkbox. When it's selected, the item is automatically added to the Selected for restore list on the right. When you're happy with the list, click Restore Selected to restore the data.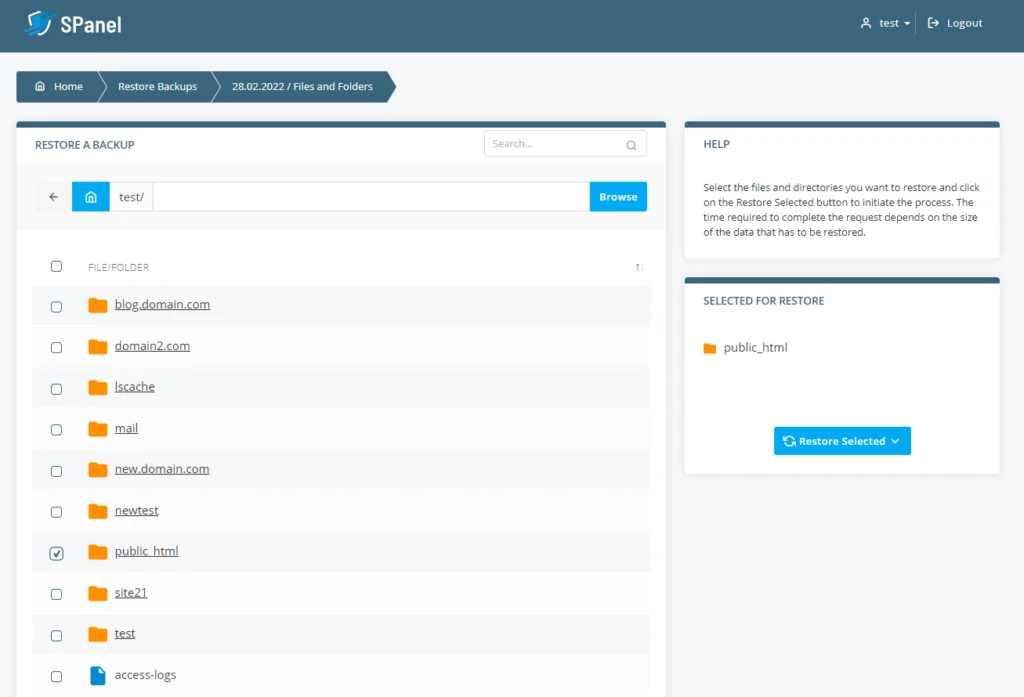 How to Restore Files