To restore files of your web hosting or reseller hosting account via R1soft you must login to the cPanel account in question with the cpanel username of that account and its password. Please note that R1osft will not work if you login to cPanel with your reseller account password or if you login via WHM. Once you login to cPanel you need to click on R1soft backups restore and choose the restore point you want to use. Once you click on the button to restore the files make sure to choose the option to overwrite the existing files during the restore. Proceed with the restore and wait for it to complete. Once it completes you can check if everything is ok with your account. If the restore point which you chose didn't work for you, you can always choose another restore point to restore from.
1. Enter in cPanel and search for R1soft.

2. Choose the restore point you want to use.

3. For example, you can restore the whole public_html. Make a tick on the public_html or on any folder that you want to be restored and click on "Restore Selected".

4. Click on "restore" and the restoration process will be started.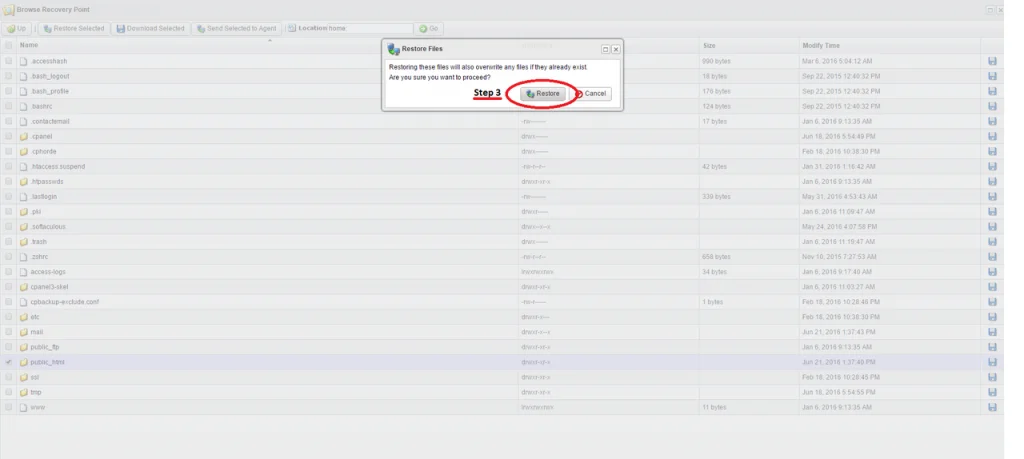 The time needed for the restore to complete depends on how much data you want restored.
You can check our updated guide on restoring files and databases via cPanel at https://www.scalahosting.com/kb/restore-data-backups/