ScalaHosting offers Windows Server 2019 Standard as an Operating System (OS) option for our self-managed Virtual Private Server (VPS) plans. You may choose which OS you wish pre-installed when signing up for your VPS hosting plan.
Selecting Windows Server on ScalaHosting VPS
Step 1.

On the ScalaHosting website, hover your mouse over the "

Hosting

" option on the top navigation bar, then click on "

Self-managed Cloud VPS

."

Step 2.

Click the "

Getting Started

" button under the plan you wish to purchase.

Step 3.

On the "

Configure your SSD Cloud VPS

" screen, scroll down to the "Customize your server" section.

Step 4.

Click the dropdown menu under the "

OS

" field and select "

Windows 2019 Standard

." Due to licensing, additional charges apply if you choose Windows as your OS.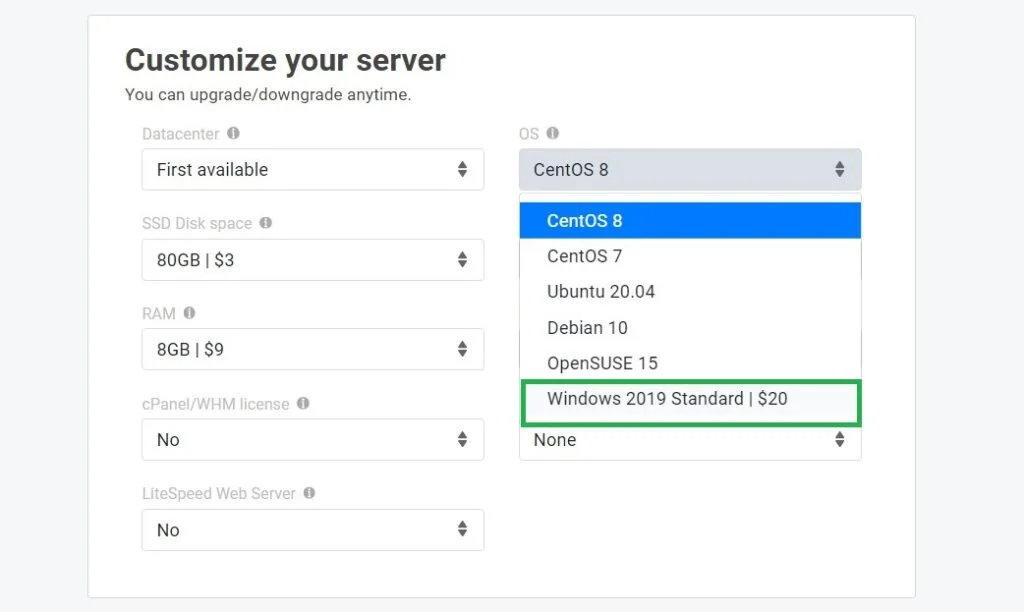 You can then configure the remainder of your VPS plan before clicking the "Continue" button and completing your purchase.