How to Choose a Reliable Email Hosting Provider
Unlocking the potential of seamless communication is essential for businesses and individuals alike. And when it comes to email hosting, reliability is the key to ensuring smooth and uninterrupted correspondence.
But with a sea of options available, how do you navigate the vast landscape of email hosting providers to find the one that truly delivers?
Fear not! In this comprehensive guide, we'll unravel the secrets to choosing a reliable provider to keep your messages sailing smoothly, your data secure, and your productivity soaring.
What is Email Hosting?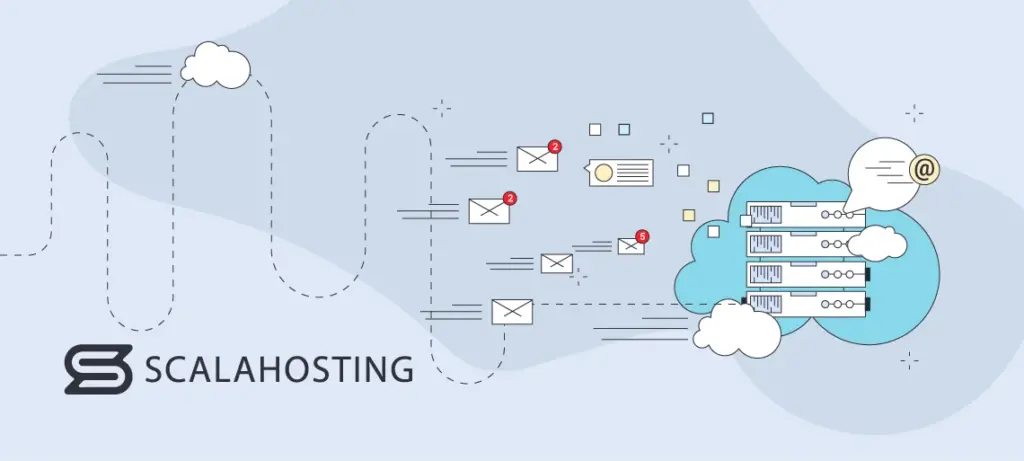 Email hosting is a service offered by companies or hosting providers that allows individuals, businesses, or organizations to have their own email accounts with a personalized domain name. Instead of relying on popular free email services like Gmail or Yahoo, email hosting lets users create email addresses that match their domain (e.g., name@yourdomain.com).
When you choose an email hosting provider, it provides the necessary infrastructure and technology to handle your email needs. This includes server space, storage capacity, email management tools, and security features. Many providers also offer extra services like spam filtering, virus protection, and data backup to ensure reliable and secure email communication.
One of the advantages of email hosting is that users have more control over their email accounts. You can customize your email addresses to fit your preferences and even create multiple accounts for different purposes or team members. For businesses, using a personalized domain name in email addresses adds a professional touch and enhances credibility and branding opportunities.
In a nutshell, email hosting gives you the freedom and flexibility to manage your email accounts using your own domain name. It provides the necessary tools and security measures for efficient email communication, allowing you to send, receive, and organize your messages with ease.
What is an Email Hostname?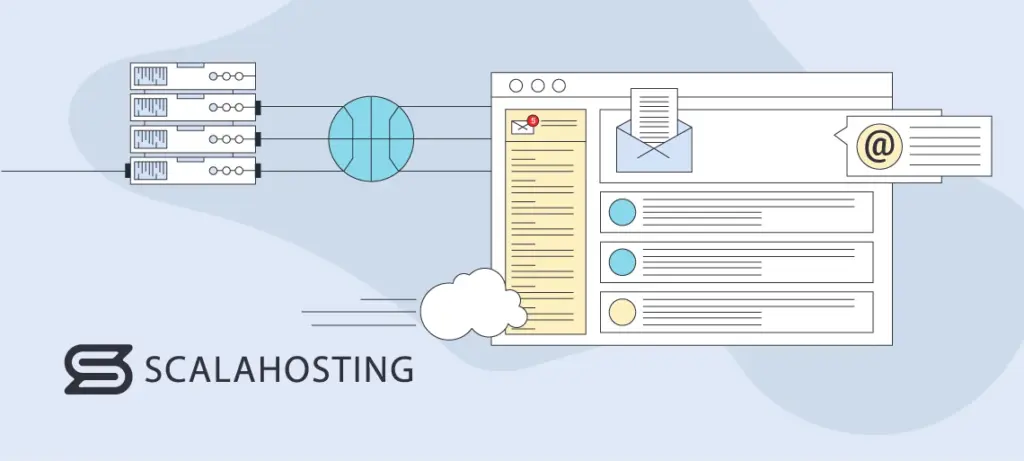 An email hostname refers to the domain name used in the email address after the "@" symbol. It indicates the server or system responsible for handling incoming and outgoing emails for that particular domain. This is essential to an email address as it directs messages to the correct email server.
The email hostname is configured in the DNS (Domain Name System) records. The MX (Mail Exchanger) records ,in particular, specify the email server(s) that should receive a message for that domain. When someone sends an email to an address with a specific hostname – the sender's server utilizes the MX records to determine where to deliver the message.
How to Choose а Reliable Email Hosting Provider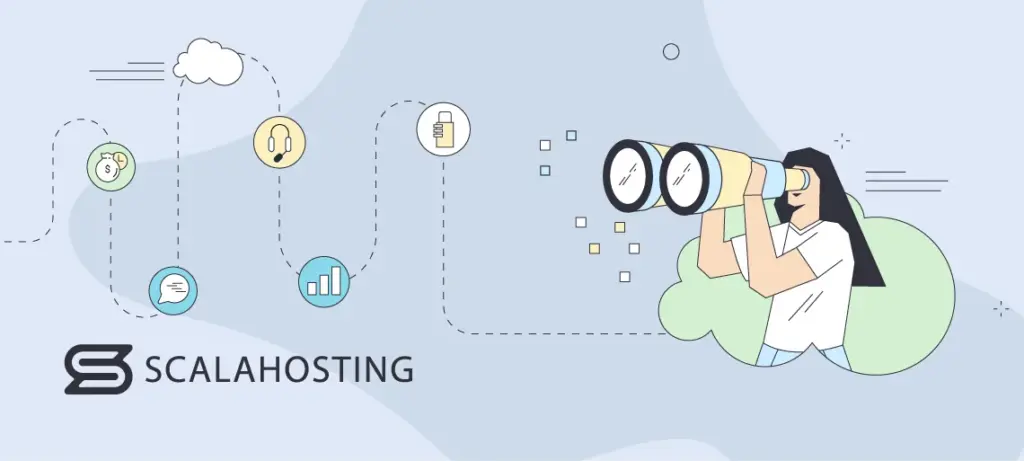 Choosing a reliable email hosting provider is crucial for smooth and secure communication. Which is why, in this section, we will dive deeper into each aspect to guide you in making the best decision:
Understand Your Email Hosting Needs
When it comes to finding the perfect email hosting provider, it all starts with understanding your unique needs. Start with researching your web hosting options – shared, VPS, dedicated hosting, cloud-based solutions – each has its own perks to consider.
Shared Hosting
Shared hosting is a cost-effective solution that involves multiple users sharing server resources. It's suitable for those with a tight budget and lower email volumes. However, you have to also consier the limited performance and security compared to other hosting options.
Virtual Private Server (VPS) Hosting
VPS hosting provides higher control and dedicated resources within a virtual environment. It is a balanced solution for organizations with moderate email traffic and customization needs. With a virtual private server, enjoy a secure environment to process online communication while maintaining affordability compared to dedicated server hosting.
Dedicated Server Hosting
Dedicated server hosting offers maximum control, performance, and customization freedom. It is designed for organizations with high email traffic and advanced functionality needs. Using this service, you have an entire server dedicated to your project, ensuring reliability and ample resource availability. However, this option is far more expensive than shared or VPS hosting.
Modern Hosting Solutions
As hosting technology evolves, new solutions like multi-cluster platforms become more and more utilized. These platforms leverage multiple servers and distributed resources to ensure high availability, enhanced performance, and seamless scalability. They offer an advanced hosting solution that combines the benefits of dedicated resources with the flexibility and control required in today's digital landscape.
So take a moment to evaluate your requirements: How many email accounts do you have or need? How much storage space is essential?
Additionally, look for an email hosting provider that offers an intuitive and user-friendly account management interface. Which brings us to the next important aspect.
Consider Key Features and Functionality
Look for a provider that will make your email hosting experience a breeze with intuitive interfaces, seamless scalability, and great storage capacity.
Don't forget the power of defense—look for spam and virus protection, backup and recovery options, and integration with essential applications. Additionally, make sure to pick a plan that gives you robust security features like SSL encryption and two-factor authentication.
Evaluate Reliability and Uptime Guarantees
Reliability and uptime guarantees are other vital considerations because they give you an extra peace of mind that you are protected even if things go south.
A reliable provider ensures that your email communication remains uninterrupted, minimizing any downtime that could disrupt your business operations or personal correspondence.
Service level agreements (SLAs) ensure the provider has a robust infrastructure and backup systems to maintain optimal service levels and is confident enough to offer appropriate compensations if they break that promise..
Assess Security and Privacy Measures
Security and privacy should be top priorities when it comes to email hosting. Look for providers that offer multi-layer security, starting from the data centers and all the way to setting up strict firewalls and safety protocols.
Make sure to learn more about your potential host's privacy policies and data protection measures to ensure the confidentiality and integrity of your email communications. Prioritize providers that have a proven commitment to safeguarding your sensitive information.
Consider Scalability and Growth Options
As your business starts growing, seamless scalability becomes increasingly important. Choose a hosting provider that offers flexible plans and the ability to upgrade or add more email accounts and storage space on the go.
Consider the pricing structure and any additional costs associated with scaling up. Going for a provider that can accommodate your future growth will save you the hassle of migrating to a new email hosting service later on.
Research Customer Support
Look for providers that offer 24/7 reliable customer support through multiple communication channels, such as phone, email, and live chat. Research customer reviews and ratings to gauge the reliability and responsiveness of the provider's tech experts. A company with a dedicated and knowledgeable support team will ensure that any concerns or issues you encounter are addressed promptly.
Compare Pricing and Value for Money
While pricing is important, it shouldn't be the sole factor in your decision-making process. Compare the pricing plans of different email hosting providers, evaluating the features and perks each one offers.
Assess the value for money by considering the overall package and its benefits for your specific needs. Remember, choosing a trustworthy hosting provider is an investment that can make or break your business.
Read Customer Reviews and Testimonials
Before making a final decision, take the time to read customer reviews and testimonials about potential email hosting providers. Feedback from other users can give valuable insights into their experiences with the company and the overall satisfaction. Use this feedback as a reference point to make the best decision.
Why Choose ScalaHosting for Your Email Hosting Needs
At ScalaHosting, we are dedicated to providing you with hosting solutions that guarantee uptime, scalability, and security, ensuring a seamless experience for your email communication needs.
We are here for you 24/7, offering worry-free fully managed support, whether you prefer instant assistance through live chat or timely responses via tickets. Our team covers all aspects of your server and email hosting account, ensuring that you have a reliable partner every step of the way.
To help you get started quickly and easily, our Email-Optimized Hosting package includes a free domain name and auto-installed Let's Encrypt SSL certificates. You can confidently establish your online presence, knowing that your emails are protected and secured.
Our advanced SPAM protection shields your inboxes from spam, viruses, phishing attacks, malware, and ransomware, filtering out 99.98% of unwanted emails. Additionally, our interconnected email servers provide automatic backups, multi-device support, and webmail access.
You want to learn more? Contact us today and unlock the full potential of your email communication!
Wrap Up
Remember, when choosing an email hosting provider, prioritize reliability, security, and scalability to ensure seamless communication for your business or personal needs. Take the time to assess your requirements, compare providers, and consider factors such as uptime guarantees, robust security measures, responsive customer support, and growth options.
By selecting a trusted email hosting provider, you can confidently entrust your email communication to a platform that will safeguard your messages, enhance your professional image, and empower your productivity.
Frequently Asked Questions
Q: What factors should I consider when choosing an email hosting provider?
A: When selecting an email hosting provider, consider reliability, security features, scalability, customer support, pricing, storage capacity, integration options, and ease of use. Evaluating these factors will help you simplify the process of choosing a provider that meets your requirements.
Q: Are there any security features I should look for in an email hosting provider?
A: Yes, security is crucial when choosing an email hosting provider. Look for providers that offer robust spam filtering, virus protection, and encryption options, all within highly-secure data centers. Additionally, check if they have measures like SPF, DKIM, and DMARC to authenticate and protect outgoing email messages.
Q: Can I scale up my email hosting plan as my business grows?
A: Make sure you choose a provider that offers flexible plans and the ability to upgrade or add more email accounts and storage space as your business expands. This ensures that your email hosting can adapt to your growing needs.
Q: What level of customer support should I expect from an email hosting provider?
A: Ideally, you should choose an email hosting provider that offers 24/7 customer support through multiple channels (phone, email, and live chat). Prompt and reliable customer support is essential in case you encounter any technical issues or have questions about your email hosting service.
Q: How do I ensure high uptime for my email hosting service?
A: Look for email hosting providers that offer uptime guarantees, preferably 99% or higher. Additionally, research the provider's reputation and check customer reviews to gauge their track record for delivering reliable service. A reliable email hosting provider will have robust infrastructure and backup systems in place to minimize downtime.
Was this article helpful?