Branding in SPanel
According to the latest statistics, over 81% of online consumers purchase products and services based on trust. When shopping for a TV, for example, you are much more likely to choose a Sony or Samsung, instead of an unknown local brand you know nothing about.
The same goes for retail shops, realtors, healthcare companies, even web hosting providers — a solid brand is a key ingredient of long-term success.
The Benefits of a Good Brand
The process of building a reputable brand practically never stops. It's a continuous journey where you need to incorporate design, marketing, and business choices into one.
But when it works — it can help you big time!
Customer Recognition — get your business name and mission out there.
Competitive Edge — your brand is what defines you and makes you unique — use it!
Enhanced Credibility — selling your products is much easier when your clients know you.
Long-term Loyalty — as long as you stick to your principles, people won't ever have to move.
Attract the Right People — working with individuals who share the same values is always a delight.
Let's now focus on the web hosting industry and see how it deals with the needs of your brand.
Branding in Hosting
Web developers, designers, and agencies are some of the most avid users of web servers. It's understandable, really — those professionals deal with a lot of clients who want to build a website and the reliable hosting platform is an integral part of the process.
This is where white-label services come into play.
Many hosting providers allow you to purchase accounts with them and rebrand them as your own. This masks your relation with the host, allowing you to reap the benefits of their top-notch service. Such white-label solutions can include changing the outlook of the account backend, switching the logo and colors, putting your company name in the storefront.
A number of hosts offered branding as a premium service, as part of their control panel.
But after the cPanel price increase and the new account-based pricing model, the hosting industry changed dramatically. Resellers and web development agencies were the most affected by this change, creating a massive surge in hosting fees.
Scala Hosting had an alternative idea.
Branding in SPanel
SPanel is an in-house developed solution, so we have complete control over its functionalities, making it easy to upgrade it further. Recognizing the rising demand for affordable branding, here at Scala, we have been working hard on introducing free and quick options to customize your hosting platform.
Every SPanel VPS owner can brand the control panel and make it look as they wish. This feature is presently available, so you can go ahead and put your name, logo, and company details through our proprietary tool. You are absolutely free to market our hosting as your own — your happy clients are a good enough reward.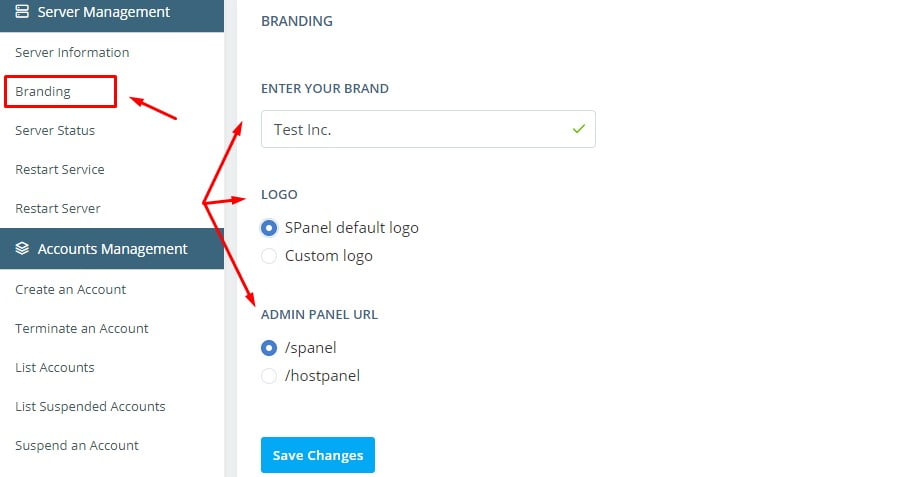 Customizing your branding elements is effortless with Scala Hosting. You can find the menu in your SPanel admin interface and it's a straightforward process from there. Put in your company name, upload your company logo, and choose your administrative URL to create a more complete image of your brand.
As simple as that.
If you already have a reseller account elsewhere but still unsure if a move will work out for you, feel free to contact us and get a 30-day free trial to test it for yourself. You'll have plenty of time to play around with SPanel and decide if you want us to migrate your websites to our managed Cloud VPS solutions with your own system resources and dedicated IP.
A Few Words About SPanel
SPanel is a flexible hosting platform for complete VPS server management. It packs a wide range of features that any website owner could find useful in the process of establishing and growing their business.
SPanel was developed as a long-needed alternative to cPanel. This robust platform will not only save you all control panel licensing fees but will wow you with its intuitive navigation, ease of use, and full software freedom.
SPanel is not your average server management tool. The all-in-one solution practically makes shared hosting obsolete, as it further reduces VPS costs to the point, where you can get a virtual server for as low as $9.95/mo.
But that's just scratching the surface.
Scala's control panel includes a few unique tools that will add extra value to your hosting experience.
SShield – As we mentioned, shared hosting carries along a lot of security risks — any hacked client on a server can pose a serious threat to other users on the same machine. The Scala VPS not only comes with full resource isolation, but you also have SShield strengthening your defenses further.
The versatile tool monitors your website traffic 24/7 and looks for any suspicious activity that might damage its performance. SShield recognizes and effectively isolates 99.998% of all web attacks and spam before they even reach the server. You'll also get detailed reports in the end, including tips on possible security fixes. •
SWordPress Manager — Considering the evergrowing number of WordPress websites, we had to do something for all the WP fans out there as well. SWordPress Manager has two main goals — simplifying user experience and hardening security. You can find the tool in your SPanel user interface.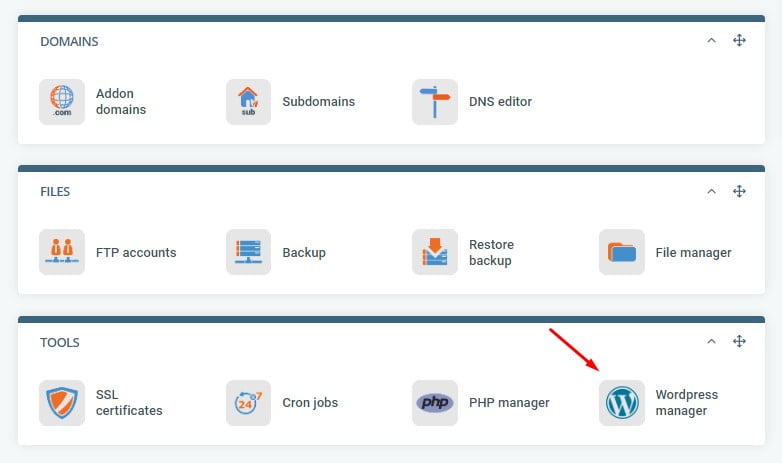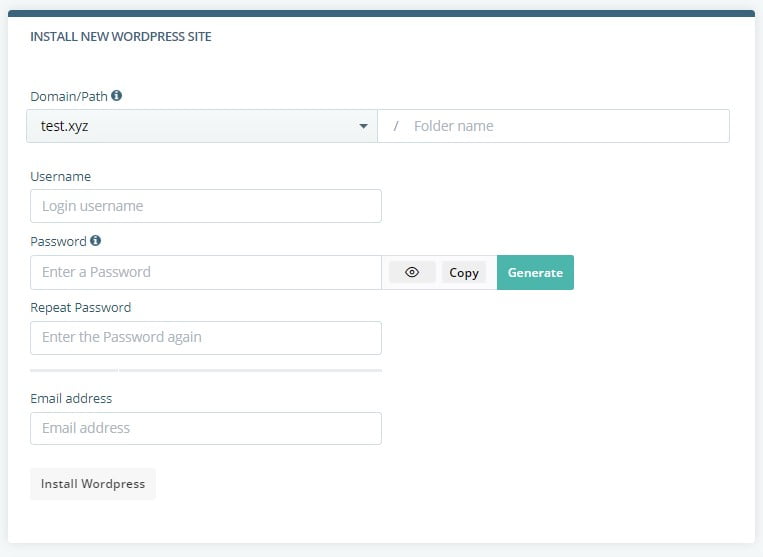 Once inside, you can install WP with one click, set up staging areas, or reset the admin password.
The Security Lock is a particularly impressive feature, allowing you to block the access to your files and directories so no one can modify them or upload new content. SWordPress Manager will disable the lock during automatic core and plugin updates and switch it back on when done.
There are many other unique features currently in the works so you can expect more exciting updates soon.
You can also check out the interview with the CEO of Scala Hosting and see how ScalaHosting manages to deliver maximum speeds and security to client websites.
Was this article helpful?