New SPanel Update – Site Monitoring, Improved Email Services, Easier MySQL Management, and more
SPanel is gaining more and more traction! ScalaHosting's very own hosting management panel is a unique product with many benefits for website owners. But what makes SPanel truly special is that it never stops growing.
Updates, updates, updates – this is what we promised customers and what we aim to deliver. What's more – YOU are the ones that most influence the improvements!
We are already a couple of months into 2023, so it's time for a new SPanel boost. We have just rolled out the latest update for our control panel, and all clients should soon see a bunch of new features and options.
Here is a recap of what you should expect:
Site Monitoring – One of our most exciting new features in SPanel is related to site monitoring. Knowing your website is running smoothly and getting notified if something goes wrong is always a great bonus. With this new option, you will be able to regularly scan your projects for any issues. You can look for overall health, SSL status, and even check your pages for certain words/phrases. You can also configure the scanning intervals, choosing between 1, 5, or 15 minutes.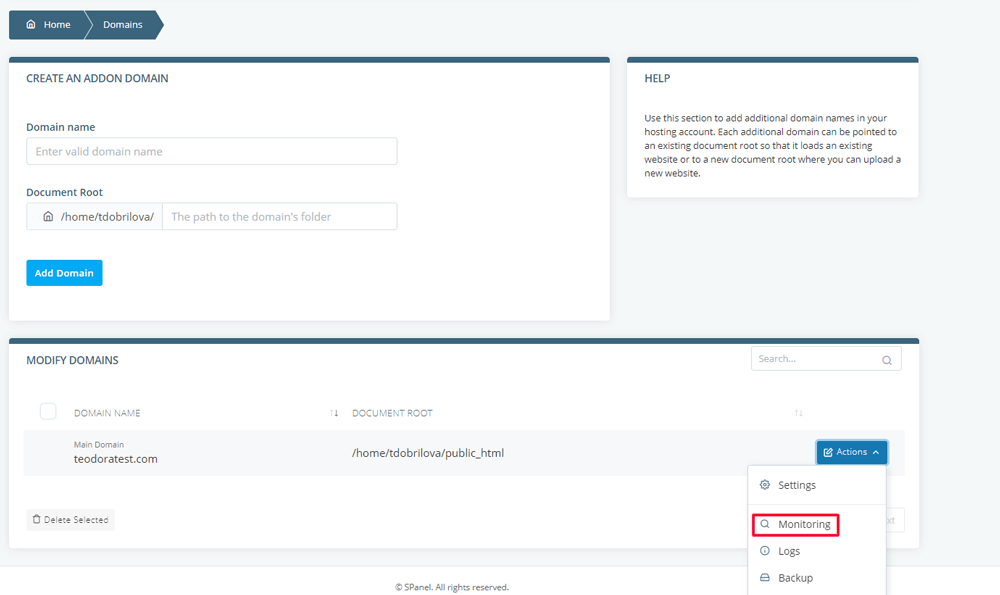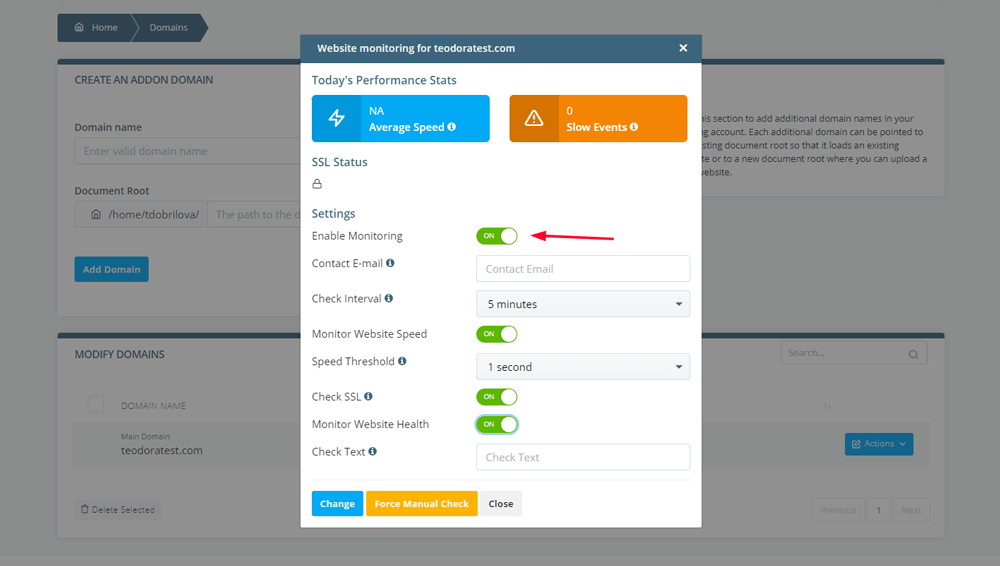 Improved Backup System – We completely revamped the SPanel backup system and introduced several unique features. The new backup solution allows you to configure incremental local/remote backups (hourly, daily, weekly, monthly) and specify the number of recovery points for each of them. Administrators can disable the backup option for individual accounts, and users can do the same for individual databases. You can generate manual backups for selected files, folders, emails, and databases. Not only that, but you can also set an optional expiration date for SPanel to automatically remove the backup from the server. Manually generated backups can be stored locally or on a remote FTP server.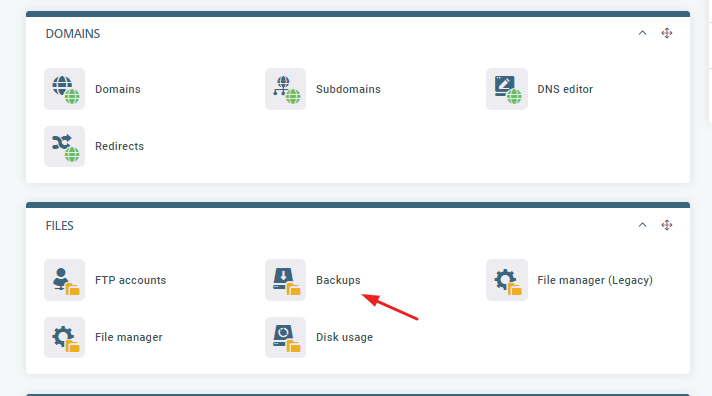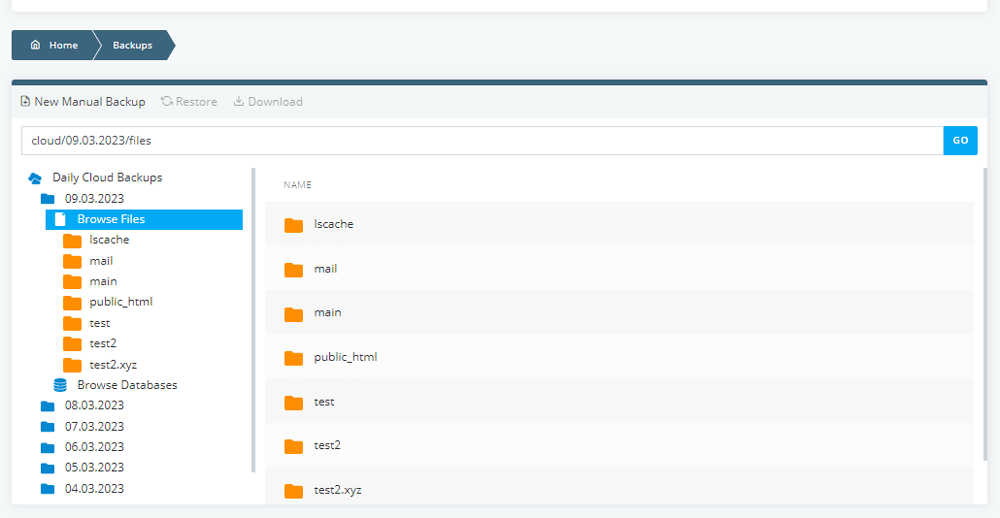 SRV & AAAA DNS record Support – One of our most requested features recently. You can now manage SRV and AAAA records through the DNS Editor menu in SPanel.

Improved Email Filters – Email filters now allow you to do more when a filter condition is met. You can set up various new filters to forward your message to another email address, pipe it to a script, or discard it with a custom response to the sender.
Autoresponders Improvements – You can now set a start and a finish date for the email autoresponders, a very useful option when you know what dates you will be missing. Easily fine-tune your email settings before you go out on leave or a vacation.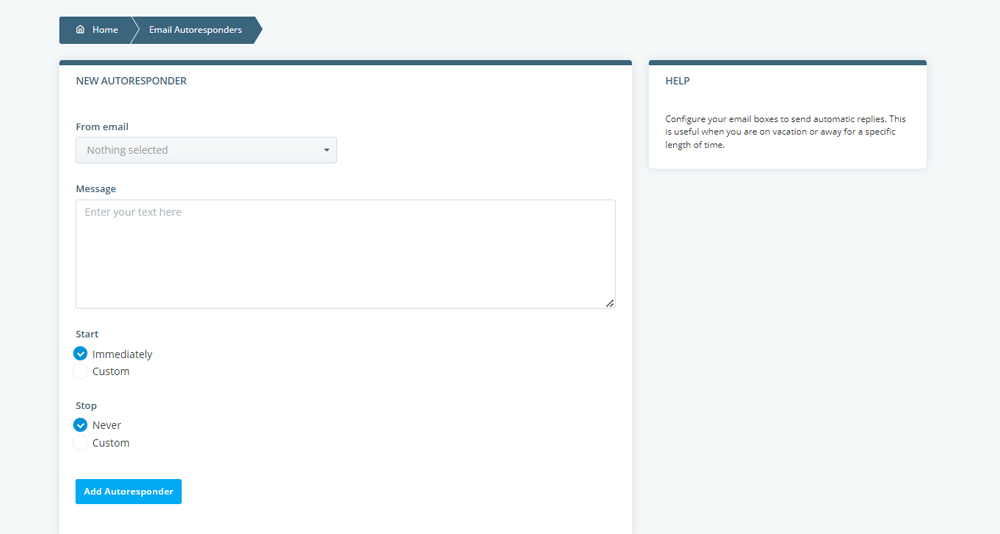 Forwarders Improvements – You can specify multiple destination mailboxes for forwarding messages. Ensure you never miss important correspondence or set up easy communication with your team.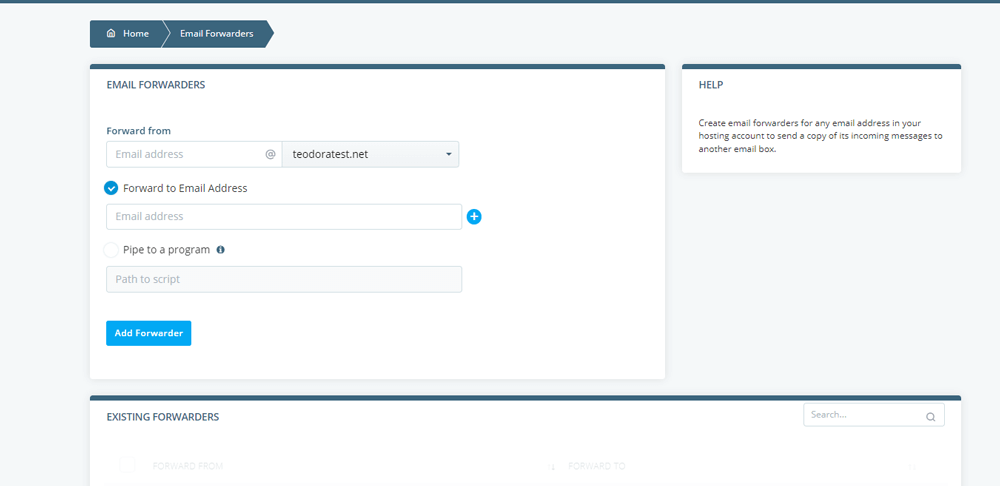 Default Index Page for New Accounts – You can now set up an index.html page that will be automatically uploaded to every new account you create. This can be done through the SPanel Admin interface -> Skeleton Directory option.

SPanel User Interface Improvements – The SPanel User Interface got several improvements that make your account management much easier and time-saving. We added a Jump to Page feature at the top, which allows you to quickly navigate to any SPanel section with one click.
MySQL Database Management Improvements – It's now much easier to manage your databases, users, and permissions. We also implemented an option that allows SPanel users to import data to their databases.

You can do so with a SQL dump uploaded to your account on the server or by selecting a SQL dump on your computer and uploading it directly. This way, you can successfully import large databases of 10GB+ with ease.
Multiple Account Deletion – If you need to remove more than one account, you can select a few of them in bulk and remove them with just one click.
Cron Jobs Improvements – Make the best out of your cron jobs. Set up a specific email where you will receive the execution output of each cron job. You can also pause/resume or manually run a cron job directly from SPanel.
Friendly Names – You can now set a descriptive name for each of your virtual servers instead of the standard hostname/IP address. This way, you can easily navigate between multiple servers.
Security and Bug Fixes – Our partners from Rack911 have executed several security penetration tests, which resulted in multiple security improvements across ScalaHosting servers.
As you can see, there are lots of new things to unravel, but we are not wasting any time, tirelessly working on the next update. Head on to the SPanel Features Section and suggest how we can further improve your SPanel experience – your happiness is our happiness!!
Was this article helpful?