Webmail software, such as Roundcube and Squirrelmail, helps users send and receive emails anywhere using their web browsers. 
Setting up emails on Android allows users to manage their critical business emails, for example, info@domain.com on the go—right on their mobile. 
It saves them the stress of logging online or fiddling with Microsoft Outlook to read emails. This article quickly guides you on setting up emails on Android devices.
Let's take a look.
Understanding Basic Email Protocols
Understanding the basic email protocols helps you set up email correctly. The protocols define how you access and read your emails, including how you send outgoing emails.
 Let's quickly take a look at them.
IMAP and POP
These protocols help you access your incoming emails using third-party email clients by defining how you authenticate yourself and retrieve the incoming messages.
IMAP and POP help users access and download messages from an email account on a remote server to local computers and read them even when you are offline.
POP
POP stands for Post Office Protocol, and version 3 (POP3) is the standard version in common use. POP is a one-way incoming email protocol. It deletes the message from the server's inbox after downloading it.
This protocol works for users that use only one device to access their emails and those who want to free up server space. Port 995 is the default POP3 port to establish a connection with an email server.
IMAP
Internet Message Access Protocol, IMAP for short, is a two-way incoming email protocol. 
It downloads email headers instead of the entire content, enabling the email messages to still reside on the server after fetching them, making the messages accessible from other devices. 
The protocol also syncs changes made on the email client to the server. It works for users that want to access their email from multiple devices. Port 993 is the default IMAP port.
SMTP
Simple Message Transfer Protocol is an outgoing email protocol that helps users send emails from email clients to different email addresses.
The protocol re-routes email messages between senders and recipients, delivering the messages if both are valid and authenticated users. SMTP server returns undelivered messages to the sender, along with the reason for the failed delivery. 
The protocol also filters the messages that pass through it and regulates the number of messages an email account can send within a time frame. Port 456 is the default SMTP port.
Creating Domain Email Accounts From cPanel
For example, to set up an email, help@domain.com, on your Android, you'd need first to create the email account from your cPanel, and here's how.
Log in to your domain's Spanel account—an all-in-one Scalahosting's control panel—with the URL – www.domain.com/spanel/login, of course, replacing domain.com with your domain name.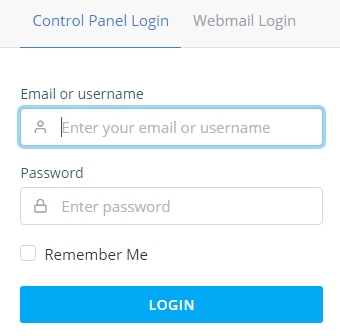 Click Email Account under the Email section to begin the setup.

Select the domain you intend to create the email on and enter your email username. Type your password and repeat or use the 'Generate' button to generate a strong password automatically. 
Click the blue-button to create the emails.
Connecting the Emails to Android
Now, how do you connect the new email to your Android devices? 
These quick steps will get you started :
Navigate to your phone

Settings

and tap

Accounts.

Tap

Add account

and select the incoming email protocol you want.

Add the email address you just created or any existing email address.

Tap

MANUAL SETUP.

Select the account

(POP3 or IMAP)

.

Type the password of the email you created in cPanel.

Tap

NEXT

to configure the incoming server settings.

Confirm your email address by typing the email address you entered in step 3 in the

Username

text box.

Confirm your password by entering the same password in step 6 in the

Password

text box.

Type your hosting server name for your account in the Server text box. You could quickly jump to the next heading to learn how to get your Scalahosting's server name.

Tap

NEXT

to configure

Account options

and set sync frequency.

Tap

NEXT

to complete the Android email setup.

Open your device's

Gmail app

and navigate to Settings; select the new email account you just set up to view its inbox.

Repeat the steps to add other email accounts, if any.
Determining Your Account Server Name
Connecting emails to your Android requires you to know your server name. You could contact your host for it or get the server name from the control panel or using the command line.
Here's how to get it from the control panel and command line.
Using the Command Line
You could determine your server name from the command line via SSH Access or Windows's nslookup query. Let's find out how.
Using SSH Access
Log in to your remote server using SSH Access. Follow the steps in this article to enable SSH for your account and connect to your server using the protocol.
Types this command at the command prompt hostname 
Press the Enter key to display your full server name.
Using nslookup Program
Use this option if you know your server IP address.
Press the Window key + R on a Windows computer, then type cmd and click OK to load the DOS command terminal. 
Type this command nslookup 000.000.000.000 at the command prompt and press the Enter key.
Replace 000.000.000.000 with your server's IP address.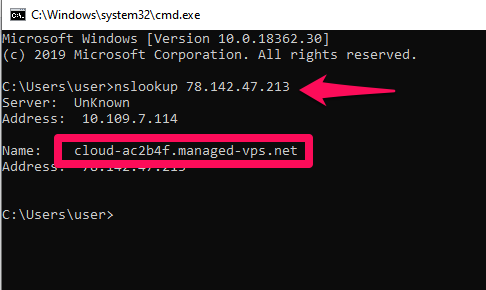 Using the Control Panel
Log in to your Spanel account using admin access – here's how the interface looks.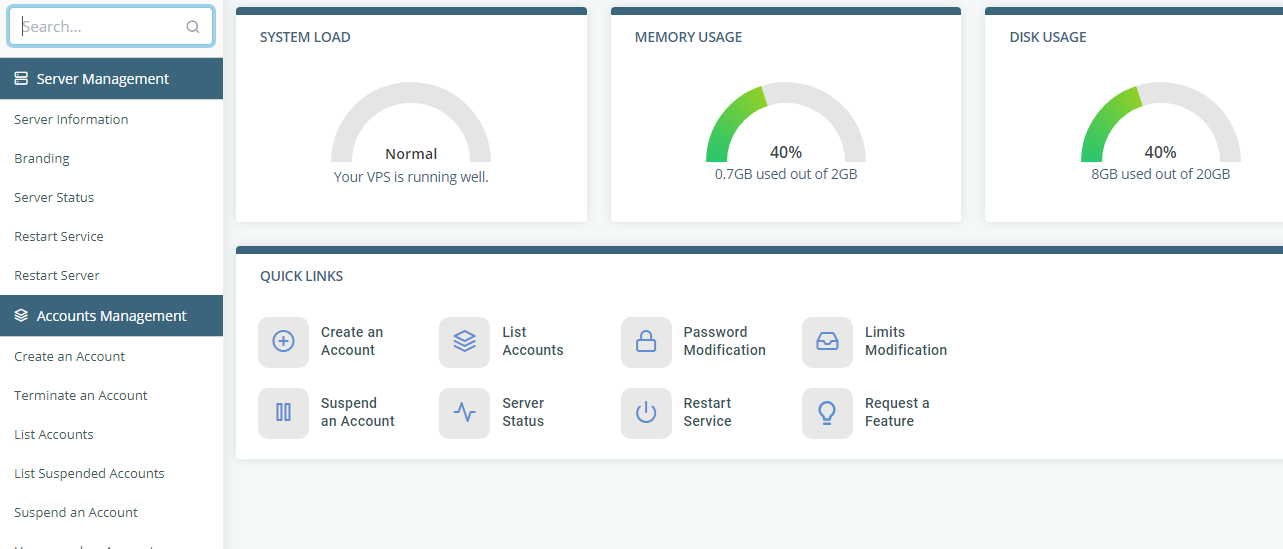 Click on Server Information at the dashboard's left-hand panel under Server Management.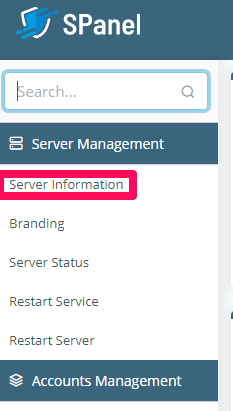 Use the hostname under the System Information section on the next page. Like you'll see in the image below.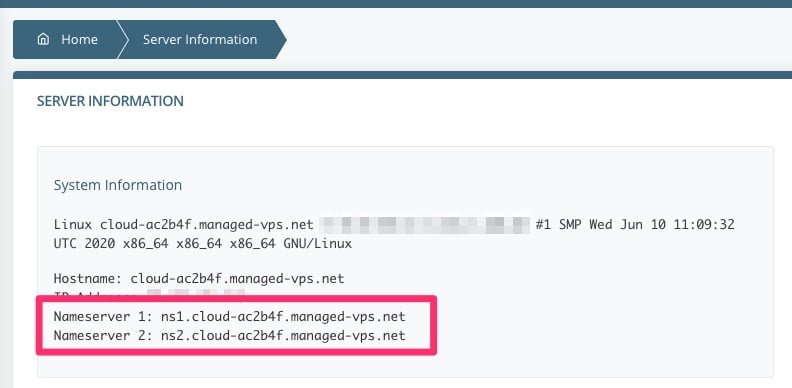 Wrapping It Up
This article provides an intuitive way to connect your domain emails to your Android device to enable you to read and send messages on the fly using the Gmail app. 
Follow the steps to get started immediately, and contact support if you need help.
You could host your emails on Scalahosting—dedicated email hosting empowers you with a dedicated email server in an isolated cloud container for maximum security and deliverability. 
It puts you in complete charge of your performance and security.