Using generic emails like Yahoo and Gmail for businesses do little in inspiring confidence in customers. 
Most companies and professionals often use domain-based email accounts like info@domain.com to maintain professional images and conduct official businesses.
This article guides you on quickly creating professional email accounts from your Spanel account and how to access the emails using webmail software. 
But first, let's quickly understand what webmail is and why it's beneficial to use one.
Let's get started.
What's WebMail?
Webmail allows users to access email services or accounts through web browsers. It's a quick alternative to email clients—a third-party software application for accessing and managing email accounts.
Some of the examples of popular webmail include www.gmail.com, www.yahoomail.com, www.aol.com, and others. They allow Gmail, Yahoo Mail, and AOL Mail users to manage their accounts from the web without downloading any app.
Webmail software like RainLoop, RoundCube, Thunderbird, Horde, SquirrelMail, and others allow users to access and manage their domain email accounts from an easy-to-use web interface.
Scalahosting provides free webmail services to customers using RainLoop.
The Webmail Software Advantages
Using webmail software comes with some tremendous benefits. Let's take a look at some:
It allows domain-based email users to read, send and delete email messages with ease.

Webmail software eliminates the need to download and install third-party email clients.

Webmail is web-based, making it possible for users to access email accounts from anywhere remotely.

Using webmail is intuitive, and they're not often tricky to set up. 
Creating Professional Email Account
Using webmail for domain-based email accounts requires you first set up the accounts from your hosting account. Follow these steps to get it done.
Visit www.domain.com/spanel/login, of course, replacing domain.com with your domain name to log in to your Spanel account—an all-in-one Scalahosting's control panel—with the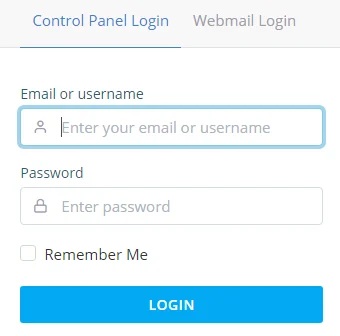 On the dashboard, locate the Email section and click Email Account to begin creating your email account.

Select your domain and enter your email username. 
Type your password, repeat the password to confirm it, or use the 'Generate' button to create a strong password automatically.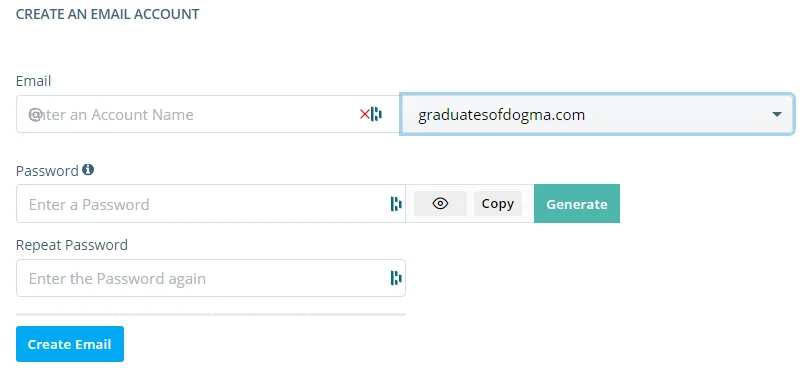 Click the blue button to complete the process.
That's it.
If successful, you'll receive a message saying, "The mailbox [your email address] has been created successfully."

How to Access Your Email Account Via Webmail
To access your domain email account via a webmail interface, open your browser and type the address www.domain.com/webmail, replacing domain.com with your domain name.
Enter your email address and password to sign in to your email account.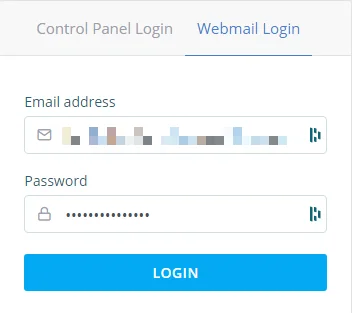 A successful login takes you to your Spanel email dashboard; click Login To Webmail to access the webmail interface.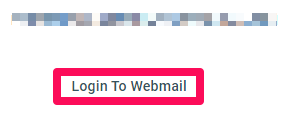 You could also change your password, set up email forwarding, or autoresponder from the email dashboard.

That's it. You could contact support if you need any assistance.
Using Scalahosting's dedicated email hosting provides maximum email security, deliverability, and performance.