Our extensive and robust knowledge base center could help you resolve any issue.
But if you're unable to find solutions to your problems from our knowledge base, then you can submit a support ticket in your client area.
Scala Hosting client area is an intuitive and user-friendly interface that allows clients to manage their ownership details, services, billings, payment history, support tickets, and others.
In addition, users can also log in to their SPanel account from the client area.
SPanel is our all-in-one control panel that lets users simplify website and server management. The control panel enables them to create websites and manage web files, servers, emails, SSL, DNS zone files, databases, and others.
You could follow these steps to open a ticket in your client area.
Step 1: Sign in to Your Client Area
Visit the Scalahosting website and click LOG IN on the menu to access your client area's login page.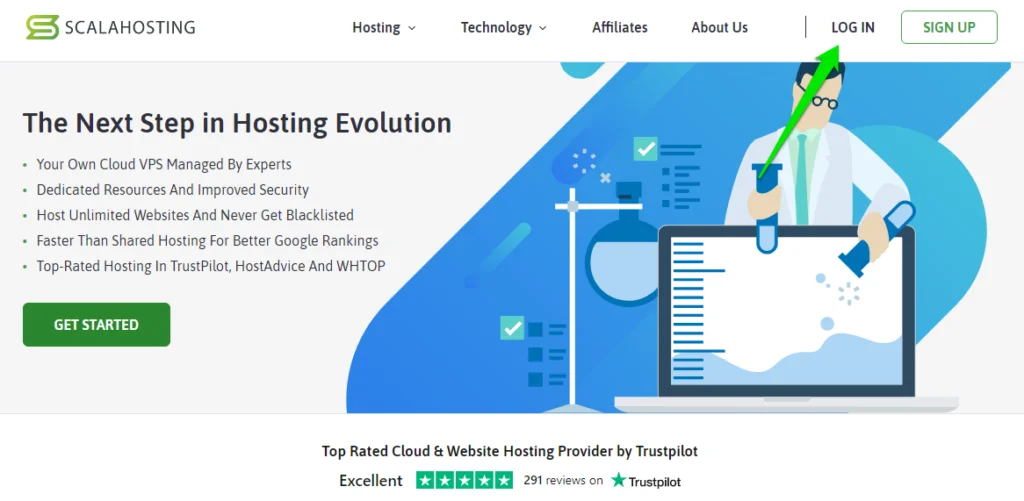 Kindly enter your email address and password in the appropriate text boxes to log in, or you could sign in automatically using your Facebook or Google accounts.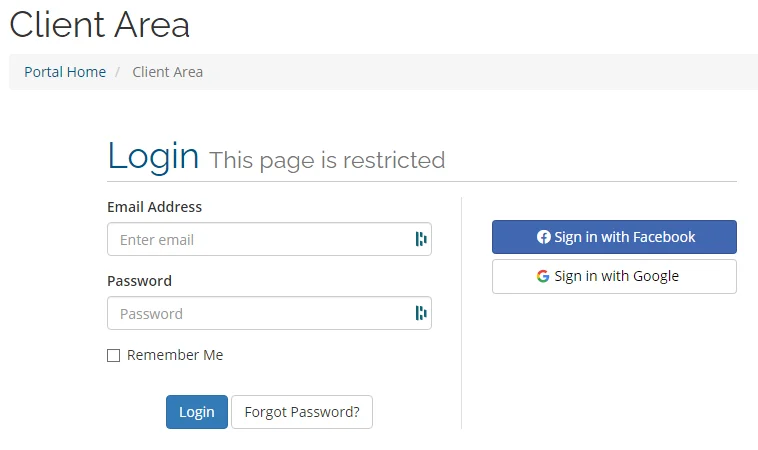 Step 2: Open New Ticket
Open a new ticket by clicking the Support tab on the left column of the client area, then select Open New Ticket from the menu.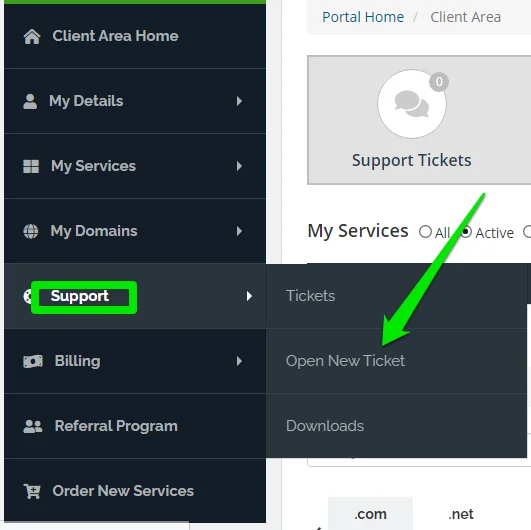 Step 3: Select Your Department
Select your department from the available options.

Choose Support if you need assistance with anything, and we're available round the clock.
If you want to complain about billing, abuse, or the complaint or inquiry is sales-related, then select any of the other options, and we're available to address the complaints, Mondays to Friday, between 2 AM and 4 PM CST.
Step 4: Submit Your Ticket
Type your headline into the Subject text box, indicate the ticket's priority, and select related service.

Type your complaint or inquiry into the message box, upload your files, if any, and click the Submit button to open the ticket.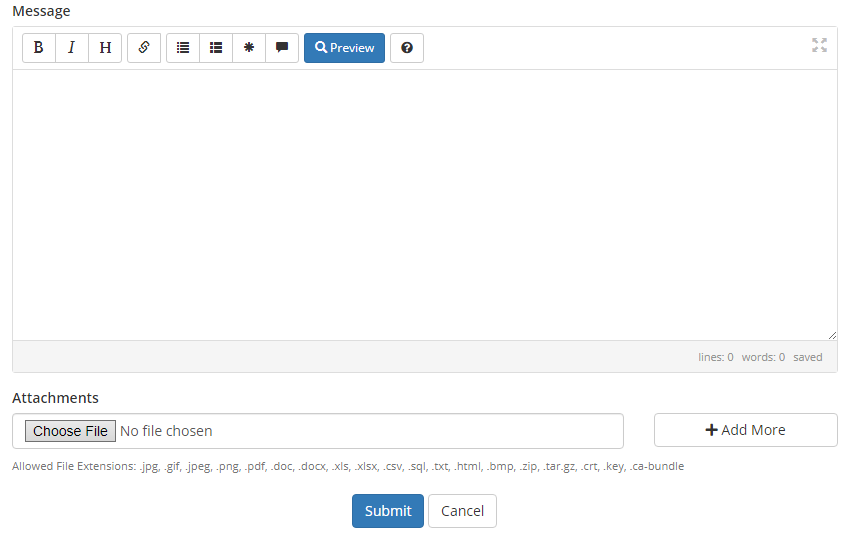 You could check the status of submitted tickets by opening the Support tab and clicking Tickets.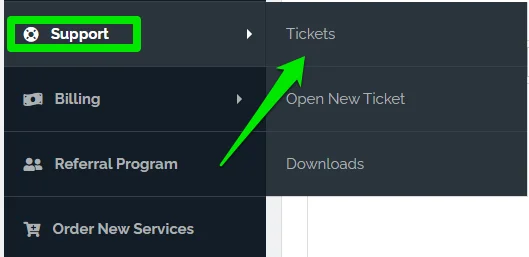 That's it.
If you need help opening a support ticket, then reach out to us via live chat for quick assistance.