To configure your email account in your Microsoft Outlook mail client follow the steps below.
Launch Microsoft Outlook and click on File -> Add Account. If you haven't added an email account to Outlook already, the wizard will start as soon as you launch the application.

Enter your email address and password.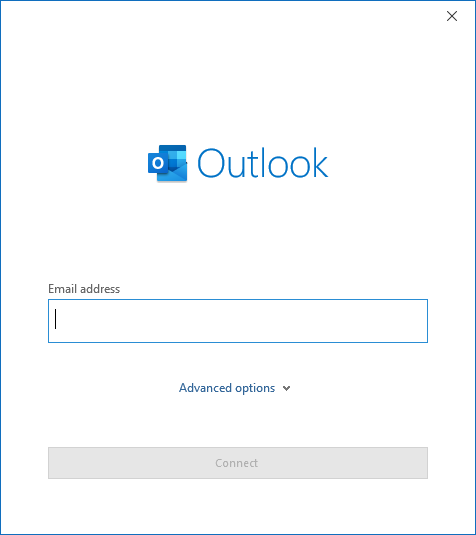 In most cases, Outlook will automatically find the correct mail server settings and will set up the account on its own. If this doesn't happen, you can go back to the first screen, open the Advanced options menu and select Let me set up my account manually.
You will be given a choice of setting up either an IMAP/POP 3 account or an address from a popular provider. Select accordingly and enter the information Outlook requests.