This article will guide you if you're looking to add a domain name to your DNS hosting and manage your domain name system hosting with Scala Hosting while maintaining your registration with a different domain name registrar. 
Step by Step Guide to Add DNS Hosting
Take these steps to set up your domain name system hosting. In this section, you'll add more domain names to your hosting account.
You can point each domain name you add to a document root in order to load an existing website or you can point it to a new document root so that it loads a new website.
Step 1: Sign in to Your SPanel's User Interface

The first step is to log in to your SPanel account. Go to yourdomain.com/spanel/.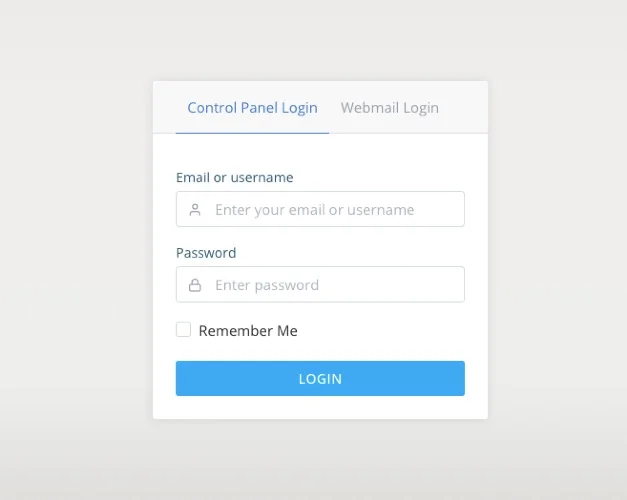 Enter your account's username and password and click Login.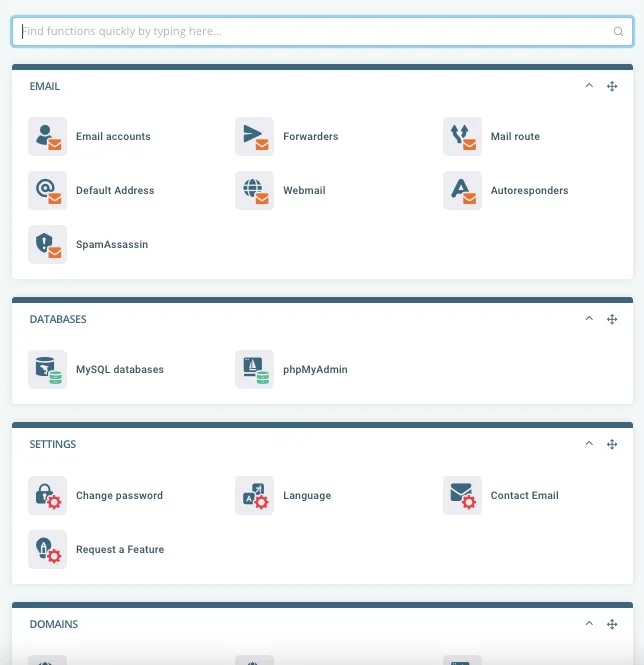 Step 2: Access and View Your Domains
You'll need the domain editor to view and manage your domains. To find the domain editor, you can either scroll down the page or use the search function at the top of your SPanel to view your domains and edit them.
If you choose to use the search function, just enter "domains" in the search box to find it.

Alternatively, scroll down to find Domains on the page. Click on it.

Step 3: Create the Addon Domain
You can now create the addon domain by entering your domain name and the document root path. And then the "Add Domain" button.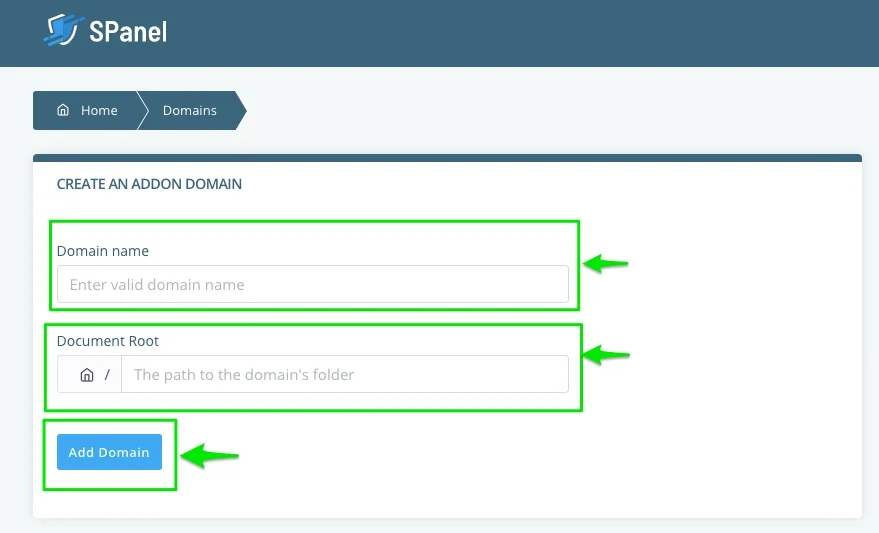 Edit an Existing Domain
You can modify an existing domain in your Domain area as well. Scroll down to "Modify Domain" and then make the changes you want, including deleting an existing domain.

Need Support?
If you need support or want to clarify anything relating to your DNS hosting with Scala Hosting, you can reach out to our support by chat, email, or phone.