What Are the Benefits of ScalaHosting's Email Hosting Services for a Startup?
Launching a new business enterprise can be both exciting and stressful.
On the one hand, you're going through the initial stages of turning an idea into reality. On the other, you're guiding a company through the most challenging time of its existence – its startup years.
You have to get the right team, establish partnerships and connections, and build a name for yourself. Often, you need to do it quickly and on a tight budget.
You must also pick providers that will be by your side as your business grows, and one of the first services you'll need to secure is email hosting.
Today, we'll show you how we at ScalaHosting, can help.
What is Email Hosting?
Many consider emails an outdated form of communication. However, especially in the corporate world, they're far from gone. Some prefer them because they're more formal, some like them because the exchange is easy to track, and some are just too accustomed to them to consider anything else.
The easiest and cheapest way of communicating via email is through a free account from a service like Gmail or Yahoo. However, while it may work if you want to send season's greetings or photos to a relative in a different country, using it for business communication isn't the best strategy.
The recipient will receive your message, but an address like yourcompany@gmail.com or yourname.yourcompany@gmail.com won't inspire confidence. It looks unprofessional and speaks of a business that is skimping on what is a pretty cheap service.
Every employee must have a @yourdomain.com address, and depending on the nature of your business, you may also need inboxes for sales or support questions. A generic contact@domain.com account may be a good idea as well.
To set them up, you'll need to register a domain and get a hosting account with the tools and features that allow you to manage your inboxes.
At ScalaHosting, you can do both things with a couple of clicks.
Why ScalaHosting's Email Hosting Plans Are The Best Choice for a Startup
ScalaHosting customers can choose from a total of four preset email hosting plans, though, as we'll find out in a minute, the range of options will be much broader once your business starts growing. Here's a breakdown of the packages:
StartUp – Hosting for a single email domain, up to 10 email inboxes, and 50GB of storage.
SmallBiz – Hosting for up to 5 email domains, 50 inboxes, and 100GB of storage.
Medium – Hosting for up to 10 email domains, 100 inboxes, and 150GB of storage.
Cloud – 50GB of upgradeable storage, with no limitation on the number of domains and inboxes.
During signup, you will be asked for the primary domain of your account. If you have an existing one, you can transfer it to ScalaHosting. The domain's expiration date will be extended by a year, and you will manage both it and your email hosting account from the same Client Area.
If you don't own a domain yet, you can check whether the one you'd like to use is available for registration and register it if it is. Customers who go for the Cloud email hosting package can transfer their domain or register it for the first year completely free of charge.
Obviously, which plan you pick depends on the size of your business and its needs. If you're a small team of people who send a limited number of emails to clients and partners, the StartUp package will be an excellent budget-friendly solution. However, not all companies start small.
Bigger enterprises that need to work on several projects at once can go for the SmallBiz or Medium packages, and with the Cloud solution, they'll get unmatched scalability and reliability.
Our goal was to cover projects and budgets of all shapes and sizes, so whether you're launching a small-scale business on a shoestring or building an ambitious enterprise with some lofty goals, you will find a suitable solution.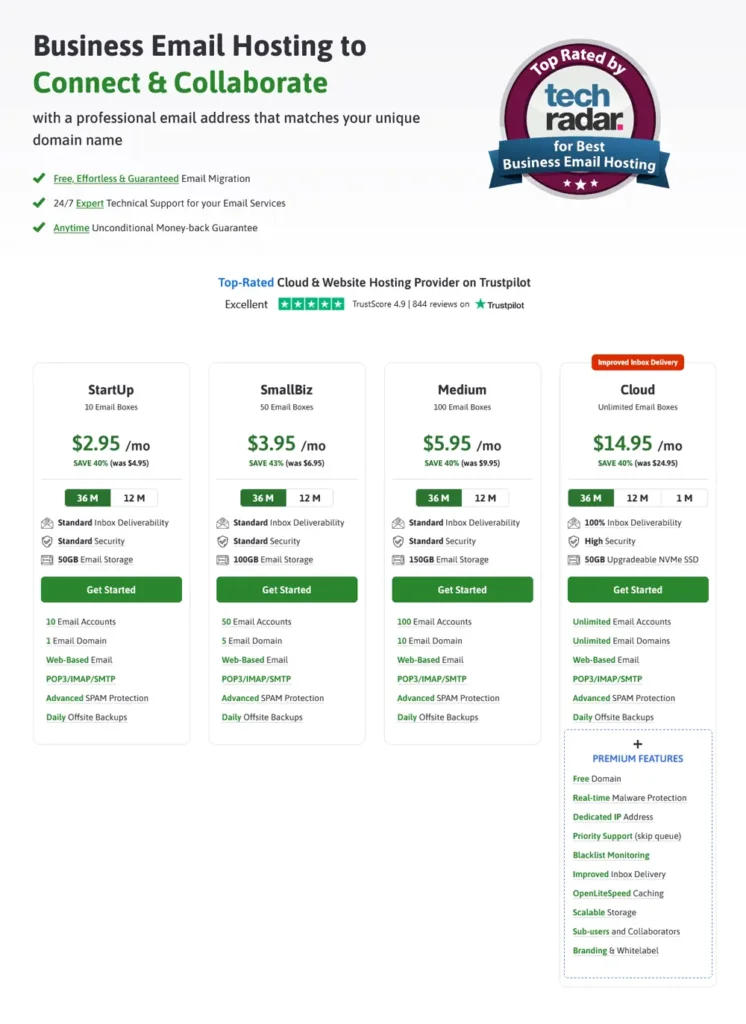 The service is not reserved for new businesses, either.
If you already host your emails with another provider, we can move them to your new ScalaHosting account for you. After our technical experts confirm that everything has been transferred successfully, you can change your domain's DNS settings and start using the new service.
The idea is to make the switch with no service disruption. Oh, and we almost forgot to mention that the transfer is on us. We won't charge you a single penny for it.
In other words, getting started with your new email hosting account at ScalaHosting is about as easy as it gets. But what do you get once you begin using it?
ScalaHosting's Email Hosting Services: Features That Can Benefit Startups
Our email hosting plans offer more than just some hardware resources and storage space. They're designed to be an all-in-one solution for managing your online communication, so they're packed with the features to ensure a smooth, efficient, and reliable exchange with all your customers and partners. Let's go through some of them.
A graphical user interface for easy account setup
Your email hosting account is based on either cPanel or SPanel (depending on your chosen plan). In both cases, you can create a new inbox in less than a minute.
All you need to do is enter a unique address, pick a password, and, optionally, set a limit on the amount of storage space the inbox can use. A couple of moments later, you're ready to start sending and receiving emails.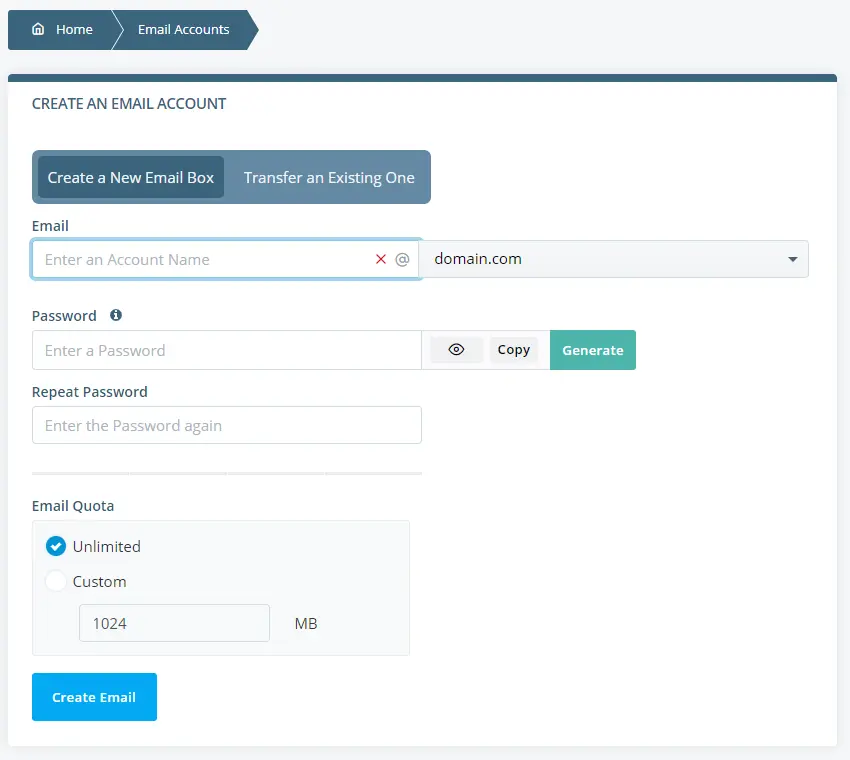 Support for all popular clients and protocols
The best way to manage your business emails is via client applications on all your devices. This way, you not only have quick and easy access to the messages but also receive real-time notifications whenever a new email lands in your inbox.
Email clients usually work with the POP3, SMTP, and IMAP protocols. All three are supported by Scala's email hosting services, and overall, the process of setting up your client to work with your new email account is completely standard. The details will be available in the welcome email you receive after signing up, and if you have any questions, you can always contact our technical support experts, who will assist you further.
Webmail access
While you will manage your emails primarily through the clients on your devices, it's good to know that you can also access your inbox through someone else's computer or phone. This option is available thanks to a feature called Webmail.
With it, you check your business email just like your free Google or Yahoo inbox. All you need is a browser and the correct login data. You probably won't use it all the time, but the feature could be invaluable if you're away from your devices.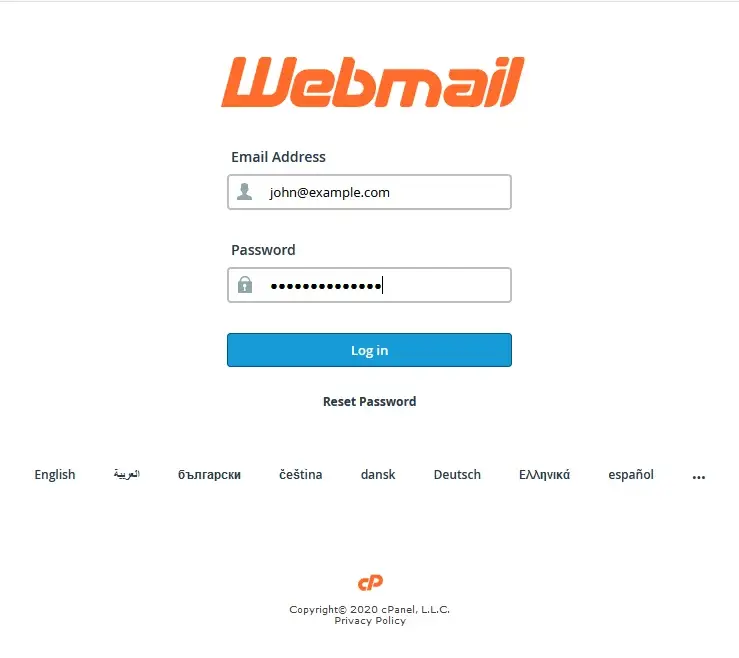 The ability to send bulk emails on the Cloud plan
Most email hosting plans are designed for business communication and little more. They're not suitable for newsletters with a large number of subscribers. This is also true for our StartUp, SmallBiz, and Medium plans. They're based on a shared infrastructure and can't handle many outgoing emails at once.
However, the Cloud package runs on a virtual private server. It has its own dedicated IP address, so it can sustain a reasonably popular newsletter service. Just make sure your emails are constructed in accordance with all anti-spam best practices.
Remote backup
It's not just about how you create your backups but also how you store them.
For example, if you keep your personal backups on the same device as the original files, you risk losing everything in the event of hardware failure. To avoid such scenarios, the daily backups we create of your account are sent not just to a different server but to a different data center. That way, we can be sure that the data can be restored should the need arises.
Forwarders, autoresponders, delivery tracking, and other useful features
Maintaining a business email is more complicated than managing your personal inbox. People contacting you must always feel like their inquiries are being worked on, regardless of whether you can respond right away.
That's why our email hosting plans let you easily configure autoresponders and forwarders for your email accounts. You can also set up a default address that acts as a catch-all inbox for messages sent to mistyped addresses associated with your domain.
It's not just about incoming emails, either. The control panel you'll use to manage your email hosting account also has a tool for tracking the delivery of your outgoing messages.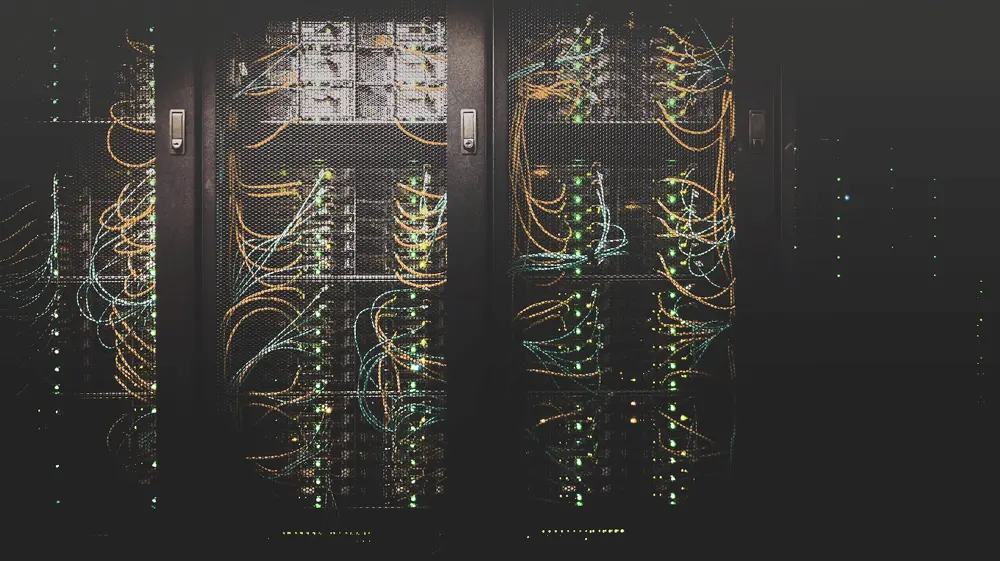 Spam protection
All your inboxes are protected by a cutting-edge anti-spam system that filters all incoming messages and ensures you don't see anything you don't want to see. We regularly update our filters to adapt them to the latest trends in the spam and phishing world. That way, our customers are protected from the newest, most advanced scams.
Outgoing emails are also examined, so you will be notified immediately if someone manages to compromise one of your inboxes.
Two-factor authentication
Users of SPanel-powered hosting plans can enable two-factor authentication (2FA) for the webmail feature. The security system can be turned on by both the inbox owner and the account administrator, and it's one of the easiest ways of adding an additional layer of security to your data.
When 2FA is enabled, a second step during the signing-in process requires a unique code generated by an app on your smartphone. As a result, even if someone compromises your login credentials, they won't be able to access your email account.
24/7 technical support
Issues related to your business email must be treated with urgency. If there is a problem, and you need to wait hours for someone to fix it, you can lose vital communication costing your business significant amounts of money.
That's why our technical support team is available 24/7 to monitor your service and ensure any problems are dealt with quickly and efficiently. If you have questions or need help with your email hosting account, you can open a ticket or start a live chat, and one of our specialists will begin working on your case immediately.
Our industry-leading response times mean that within minutes of opening the ticket or chat, the problem will either be fixed or you will know how to resolve it.
Anytime money-back guarantee
If they don't like the hosting service, new customers are eligible for a full refund within the first 30 days of the account's activation. This gives you plenty of time to assess the quality and features of our service and decide whether they fit your needs, all without losing a penny.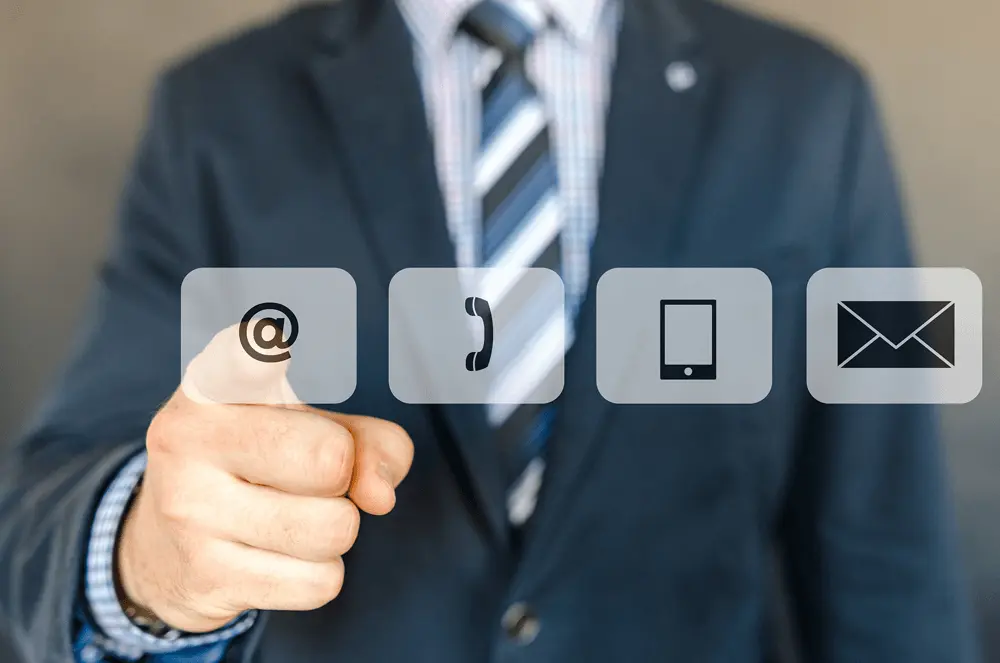 Your money is protected after the first month, as well. At ScalaHosting, we maintain an anytime money-back guarantee allowing you to get a refund for the period you have prepaid but not used yet. This kind of flexibility is not easy to come by, especially when it comes to money.
ScalaHosting's Email Hosting for Start-Ups: How to Improve Email Deliverability
When you work with startups, you have to ensure you can give potential customers enough solutions at the cheaper end of the scale. Many companies face severe budget restrictions during the early stages, so affordable solutions are an essential part of the service portfolio of any provider.
That's why our StartUp, SmallBiz, and Medium plans cost less than $10 per month, even on shorter billing cycles.
However, you need to remember that these plans are cheap because they're based on a shared infrastructure.
This means your emails will use the same physical server as those of many other clients. To ensure the server's smooth operation, the number of domains and inboxes you can create with these plans is limited, and the storage space you get with each one is set.
All the users on the shared server use the same IP address for their outgoing mail, so they're all collectively responsible for its reputation. This isn't something you need to worry about if you pick our Cloud email hosting package.
It gives you access to your own virtual private server and a dedicated IP address that you don't share with anyone. You're the only one keeping it out of the blocklists, which shouldn't be too difficult as long as your emails comply with global anti-spam rules.
If the IP does get blacklisted for whatever reason, you can learn about it quickly. ScalaHosting's Cloud email plans are powered by SPanel, which is equipped with an IP reputation monitoring tool.
It periodically checks whether the server's IP address has been added to the most popular spam blacklists. If this is the case, a warning will be available on the homepage of SPanel's Admin Interface.

Conclusion
In the corporate world, there is no such thing as a one-size-fits-all solution. There's rarely one that can unanimously be declared "perfect," either.
Bearing this in mind, when working on our email hosting plans, we ensure they're well-suited to as wide a range of individual users and businesses as possible. As we continue to develop the service, we'll put all our expertise into improving every aspect and making it even more versatile.
FAQ
Q: Where can I host my domain and email?
A: Domains are registered via what is known as a domain registrar. There are over 2,000 registrars accredited by ICANN (the organization responsible for keeping the world's domain name system going), with many more companies reselling their services. Usually, you can have your domain and hosting account managed at separate providers or control everything from a single client area.
Q: Can I have email hosting without web hosting?
A: There are packages specifically designed for email hosting. More often than not, these plans are cheaper than traditional web hosting services, and they usually feature only the tools you need to control your inboxes (as opposed to a complete control panel).
Q: What is the best email service?
A: To find the best email hosting service for your business, you must first determine what your requirements are. Things like the number of domains and inboxes you'll need, the emails you'll send, your budget, etc., should be crystal clear before you start looking for a provider. With them in mind, you can see what different companies offer and pick the package that suits your needs the best.
Was this article helpful?