The Importance of Hosting Support for Managed VPS Solutions
Virtual Private Server (VPS) hosting offers excellent features but can be challenging to manage for the novice user. This is why a strong support team can make a big difference in your online experience. While Managed VPS solutions often come at premium prices, having some trained hosting experts assume technical responsibility for your VPS account can pay off in other ways.
It is essential to understand that hosting support isn't there to handle every aspect of your website. Yet the support team can nevertheless make your life a lot easier – and safer. Let's take a look at some of the basic mechanics of how this works.
What is Web Hosting?
Web hosting is a very generic term for the facilities needed to deploy and operate a website. However, there are a few types of hosting services around.
Shared hosting is easy to manage and requires fewer technical skills to handle. The accounts generally come "as is," and all the users have to do is deploy and run their websites. These accounts come with generic support that can offer assistance or advice in some areas like password recovery or software installation.
On the other hand, VPS hosting requires more advanced skills as you get an entire isolated server to manage. While the learning curve is not that steep, it is not exactly the ideal solution for complete beginners.
That's why, based on the user experience, hosts often offer Managed and Unmanaged VPS hosting.
Possible VPS Web Hosting Problems
You shouldn't overlook the potential problems as a VPS user. Some common hosting issues you may encounter include:
Software installation
If you haven't used a VPS server before, the experience is similar to getting a blank computer. That means there's no Operating System (OS) or anything else on it. You will have to set it up from scratch. That's not something everyone can or would want to handle.
Application Configuration
Once an application is in place, it needs proper configuration. Unless you do this correctly, a multitude of problems can arise. On the milder end of the scale, the application may simply crash. More seriously, security loopholes that need closing may be left untouched.
Operational Instability
With the sheer number of operational parts working together on a VPS, something will inevitably fail or clash with another object sooner or later. The result may be an unstable platform, possibly leading to website crashes or other adverse effects.
Web Attacks or Malware
Security for a website or hosting account is always an issue for users. Keeping your site secure can be a challenge since you won't be able to personally oversee everything at all times. Hackers are getting increasingly inventive when finding new ways to attack websites, so your security setup is often crucial.
Hardware Failure
No matter how well you maintain your VPS account, there is no way to mitigate against hardware failure. If you're lucky enough, the thing that fails will have a redundant backup that kicks in. If not – you will have to rely on the host to resolve the problem.
The Role of Your Managed VPS Support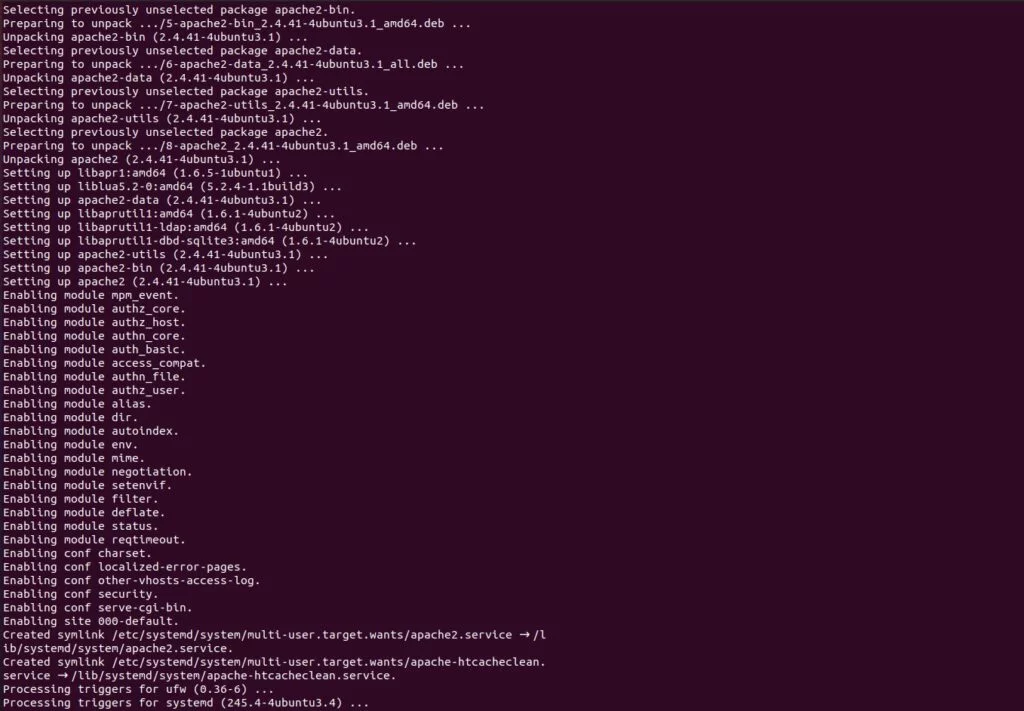 The critical difference in support between shared hosting and Managed VPS is that the former is reactive. Shared hosting support teams will try to help you only if you have a problem and contact them about it.
In comparison, Managed VPS support carries much more responsibilities for the VPS client. They have to ensure not only your constant uptime state but take care of the entire hosting setup as well.
Overall, managed VPS support teams are often responsible for:
Configuration
Earlier, we mentioned that getting a VPS account is starting with a blank slate. This stage is one where Managed VPS support comes in very handy.
In most cases, support teams will know how to take care of the initial setup as long as you inform them of the type of site you want to run. For example, if you mention you intend to utilize WordPress, the technicians will set up a web server with an operating system suited to run PHP, MySQL, and the WP app.
Alternatively, you can also ask them to install specific applications or services you intend to run. For instance, some may like to use Nginx over Apache when running WordPress projects.
Updates
Managed VPS support teams are also responsible for all technical updates. This can cover a wide field of services since every individual part will eventually get improvements, patches, or upgrades. Most support teams have tools that can handle this quite easily.
Updates are vital since all applications will at the very least get security fixes. As vulnerabilities get discovered, developers patch them and release an update with a proper fix.
Maintenance
Don't mistake maintenance for updates in a VPS context. There is a long list of preventive maintenance tasks that users must undertake, and updates are just a small part of it.
Opting for a managed VPS platform, the support team will handle this for you. Some of their tasks include:
Ensuring reliable backup systems
Monitoring server resource usage
Checking for hardware and software failures
Security audits
Security
For those who just have basic server management skills, security can be a nightmare to manage. Web servers are constantly being probed by potential hackers looking for any loophole to exploit. With the sheer target surface area to defend, ensuring proper website and hosting account security can be difficult.
Security is where the experience of an expert managed VPS support team comes to the fore. These seasoned technical assistants are often closely in touch with all aspects of web server defense and can proactively harden your applications and account.
To give you an idea of this, let's take Apache as an example. The default installation of Apache works in most cases but includes only basic security measures. There is a long list of hardening activities that can be applied additionally, and your VPS hosting support can take care of that as per your needs.
Technical Problems
Finally, the Managed VPS support team is on call 24/7 in case of any technical problems you may encounter. If you find that something breaks or isn't working as it should be – a simple contact with the support team will have it fixed in the fastest possible time.
Many hosting providers require their support operators to be able to resolve issues in specific timeframes. This way, they can ensure all clients get prompt assistance at any time of day.
Support Communication Channels
There are many ways you can get in touch with your support team.
Naturally, options vary between providers. Some may require you to follow specific steps to access certain support departments, while others open generic channels and use internal routing to get your request to the right team.
Communication channels often include:
Live Chat – This is often the first line of support that handles most generic queries. For example, if you have questions about your billing cycle, hosting account type, or plan details, live chat operators can generally be very helpful.
Email Support – Many web hosts tie email support with their live chat options. This combination serves as a backup plan in case the support operator goes offline for some reason. If so, the chat system can re-route your request to the email. The same happens when you submit an online question through the host's Contact Us page.
Ticketing Systems – Using a ticketing system is ubiquitous for many web hosting providers. It dramatically increases efficiency when dealing with technical issues and allows hosts enough time to check the user account and offer a suitable solution.
Phone Support – Many hosting providers offer live support via phone as well. It allows users to speak with a member of the support staff, and while preferred by many clients, it does come with its drawbacks. Bad phone connection, heavy accent, or the inability to show a screenshot are just a few common issues with phone support.
Knowledge Base – Some hosts will maintain a database of self-help resources for users with less technical experience. These tutorials and knowledge base articles require less staffing for hosting providers and help users resolve many common problems without the need to contact support.
ScalaHosting Managed VPS Support
Managed VPS at ScalaHosting has several distinct advantages.
For one, we recognize the importance of hosting support, so each of our operators undergoes regular trainings and feedback sessions to be up to our standards.
Instead of simply ensuring everything works, our VPS support team often proactively looks for innovations that add extra value to the customer.
The team at ScalaHosting works hard to anticipate client needs and build solutions that have long-term benefits. While not strictly under the support team, these innovations are what give us a strong competitive edge in the managed VPS field.
One good example is Scala's proprietary web hosting control panel – SPanel. This powerful solution is a free cPanel alternative for VPS hosting customers. It allows you to move away from overly commercialized control panels and avoid ever-increasing licensing fees.
Conclusion
By now, you will realize that quality managed VPS hosting support isn't as simple as it may sound. To free up your time and allow you to entirely focus on your website building, hosting providers often maintain large teams of expert staff around the clock.
Their list of responsibilities is long, but remember that not all hosting providers offer the same level of service. Always choose to work with a reputable managed VPS host that has YOU as a top priority.
Frequently Asked Questions
What does Managed VPS Hosting mean?
Managed VPS hosting is when the service provider undertakes all technical aspects of your VPS account. This includes application deployment and configuration, security updates, and sometimes even service optimization.
How do I manage VPS hosting?
In many cases hosting providers will have a web hosting management interface to allow VPS user to manage their accounts. If not – you will need to log into your VPS account remotely and manage it via a command-line interface (SSH access).
How do I contact my Managed VPS support team?
The most common way of getting in touch with support is by using a ticketing system. This system is similar to email but includes a ticket number and various other options like system status, escalation, reporting, and more.
Was this article helpful?