SPanel Now Featuring Database Server Management, PostgreSQL Integration, PHP Slow Log, and more
Our goal has always been to grow and update SPanel as much and as frequently as possible. And it just got better!
Aside from the usual – the new SPanel release sees several bugs fixed and multiple improvements made. Best of all – we've launched several exciting features!
Nestled under Software in the Admin Interface is the Database Server Manager. It allows you to manage the database servers you have installed and running on your hosting solution. You will be able to also access all MariaDB databases via a root PhpMyAdmin, restart services, see the currently running database queries, and optionally kill/stop any of them.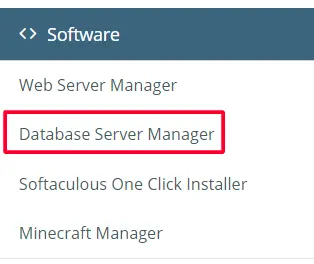 The most requested integration in the last couple of months is now out! You can now easily get the latest stable PostgreSQL version (15) from the SPanel Admin Interface. Once you open the Database Server Manager, you'll be prompted to install. When done, all users on the server will be able to create and remove PostgreSQL databases and users. In addition, they also get to manage them via PhpPgAdmin.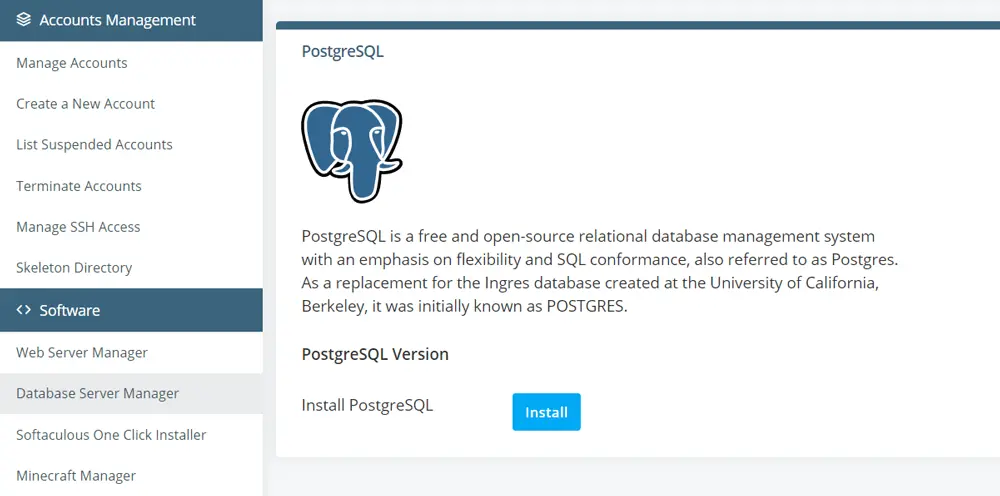 Set PHP version upon account creation
You may now set the default PHP version for every new account right from the creation process. Users can also select the PHP version when adding new subdomains or domains within an existing account.
When you enable the PHP slow log, you will be able to set a maximum execution time for any PHP script in your account to complete. If it fails to do so, the system will log the execution with debugging information on the time it actually took. You can also easily find any PHP functions in your code that slow down your website.
Automatic suspension on a specific date
When you want to suspend an account, you can now do it immediately from the Admin Interface or set a date when SPanel will suspend it automatically.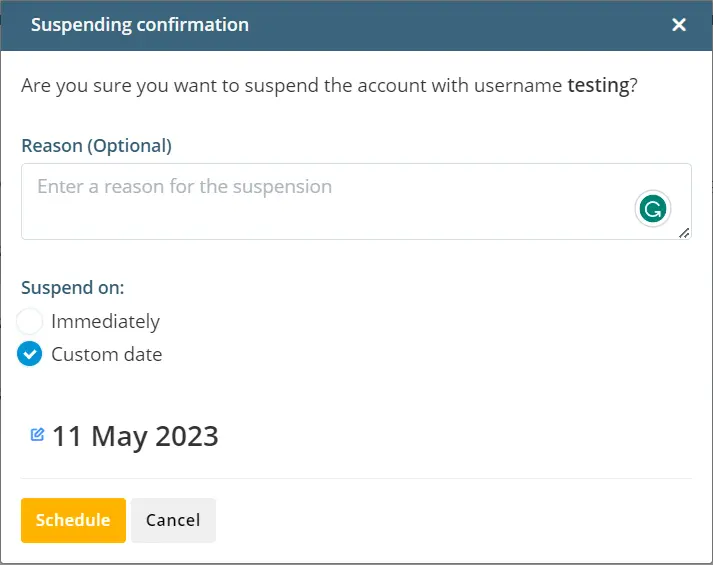 When you generate a new archive or backup of your website, you can now set the type of archive – tar.gz or zip. In addition, you can encrypt the files, so that that no one else can access the data but you.
Emails per hour exceeded notifications
Should any of the accounts on the server exceed the maximum number of emails per hour set by the admin, you will be notified via email.
As for the improvements, there are two major ones you should definitely know about:
The SPF record will now be automatically configured in the DNS zone and allow Gmail mail servers to send authenticated email messages from your domain. We also added an option to enter the DKIM record Gmail generated for your domain. Thanks to that, all your emails are 100% authenticated which significantly reduces the chance of being flagged as spam.
In addition to uploading your own logo and setting a brand name, you may now also have a custom favicon replacing the default SPanel one.
By the time you've finished that article, we'd be cooking a whole new set of updates for you. Think we're missing something? Visit our SPanel Features Section and tell us what you need. Chances are you will see it in one of our future updates.
Was this article helpful?