SPanel – Better Than Ever
We are happy to announce the following new features in SPanel – the all-in-one cloud management platform allowing every website owner to choose between a shared hosting plan and a much more secure and reliable fully managed VPS with a control panel and daily backups while the cost remains the same.
New Email Only User Interface
You can access the new email user interface at www.yourdomain.com/webmail. In the past, at that URL you could only login to webmail to send and receive emails. From now on email only users will also be able to completely control their email services. They will be able to add email forwarders, autoresponders, change their email box password or simply login to the webmail to send and receive emails.
The new webmail interface

Manage email forwarding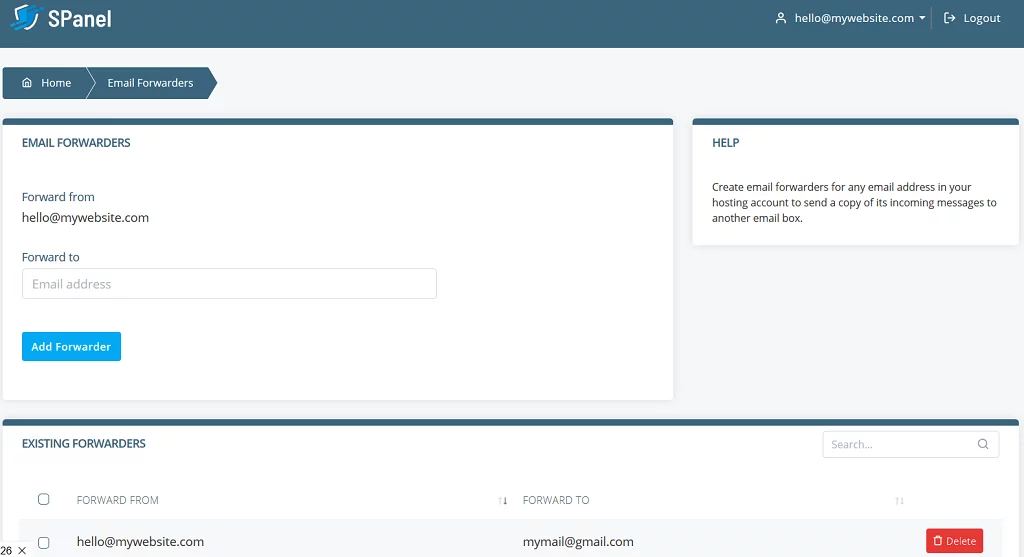 Manage auto-responder settings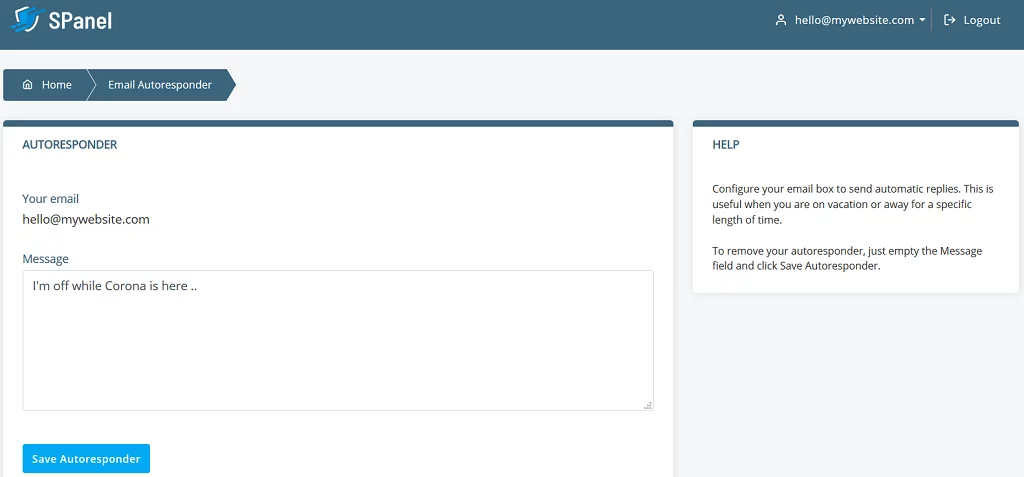 Easier to use reCAPTCHA
We are now going to request a manual verification only when it is required. Previously, a manual verification was required for every login.
Improved security
We have managed to sign a contract with the most reputable security company in the web hosting industry – Rack911. They are going to perform regular audits and security penetration tests to make sure SPanel's security is up to the highest standards.
Improved migration tools
With the new improvements our systems administrators can easily migrate websites from cPanel to SPanel at no extra cost for the client and without downtime.
SPanel — The All-in-One Cloud Hosting Management Platform
What is SPanel?
If you haven't heard about SPanel yet, here is some information about it. SPanel is a next-generation all-in-one cloud management platform allowing users to effectively manage web services. SPanel is featuring a control panel, a cyber security system, a backup system and many additional tools making websites run faster in a secure dedicated environment with guaranteed resources.
SPanel provides management features for services such as web, email, database and DNS. It has a user interface, admin interface and a powerful API making management easier. The user interface has everything that a website owner needs today. Adding/removing emails, domains, subdomains, databases, editing DNS zones, generating or restoring backups, editing files via the file manager, installing SSL certificates, changing the PHP version for any of the websites or managing WordPress via the SWordPress Manager are just some of the features of the user interface. From the SPanel admin interface users can create, terminate and manage accounts. They can change accounts' passwords, disk and inodes quota, suspend or unsuspend accounts, modify their main domain name or username. Users can also see information about the server such as the current CPU/RAM/disk utilization, information about each of the services running on the server with their status and an option to restart each of them.
SPanel supports all of the major and most used web servers including Apache, Nginx, LiteSpeed and OpenLiteSpeed. It is also integrated with Let's encrypt providing a free SSL certificate to every website hosted on a server managed by SPanel.
SPanel was designed to lead the transformation of the hosting industry from the outdated shared hosting model to the much more secure and reliable cloud virtual server environment which can pass the today's requirements of the online business.
Was this article helpful?