Creating a Stunning Business Website: The Best WordPress Themes for Business
In this digital age, having a professional website is essential for any business. Your site is the digital storefront where potential customers can learn about your brand anytime.
A business website is a platform for customer engagement, allowing user feedback, reviews, and social media integration. One of the best platforms to create such an online project is WordPress.
But how do you make the website stand out from the millions of other pages out there?
Deciding on the best WordPress theme can help you increase brand visibility, attract and retain customers, and drive business growth. A well-designed website also helps to establish credibility and legitimacy.
This article will provide an updated list of the best WordPress themes for business in 2023, according to Envato – one of the biggest WP marketplaces. We will highlight features, benefits, and how to choose the right design for your requirements.
What to Look for in a WordPress Theme for Business?
WordPress is a popular content management system (CMS) that allows users without extensive coding knowledge to create and manage websites. It uses a combination of pre-designed templates, called themes, and customizable plugins to enable individuals and businesses to build websites quickly and efficiently.
WordPress themes are designed with different layouts and customizable styles to match the branding and needs of any website. When you're choosing a layout for your project, you must consider the following:
Cost. Consider your budget. There aare plenty of free WordPress themes out, but those with advanced features are often premium.
Functionality. Do you need specific features on your pages? Look for a theme that includes your required functionalities and can be easily integrated with essential plugins.
Aesthetic. Most WordPress themes allow for customization, but their design is often tailored for certain businesses or industries. If you find a theme that matches your branding – you'll need to tweak it a lot less.
Niche. Establish the primary goal for your website. This could be setting up a blog, showcasing your products, or building an online store. Once you've decided that, prioritize the kind of content you'll have.
How to Choose the Right WordPress Theme for Your Business
Once you have clarity on the above considerations, here's a checklist of must-have features to look for while deciding on a WordPress theme.
Good Design
A well-designed template should include several key features that make it user-friendly, visually appealing, and optimized for search engines. These design features include compatibility with the WordPress Block Editor/Gutenberg, starter templates, and dashboard intuitiveness.
Responsiveness
One of the most important features for any website nowadays is the responsive design. With the increasing use of mobile devices, a website that is not optimized for any screen will harm the user experience. A responsive site adjusts its layout to fit the screen size of the device being used.
Customization
You should be able to customize the layout, color scheme, and fonts of your WordPress website to match your branding. Customization options should also allow you to add unique features that help the website stand out from competitors.
Flexibility and Functionality
Learn if the theme you're interested in can integrate with other add-ons. If it's already set up to work with translation services, plugins, or other compatibility options – then you're off to a great start.
If you are going to host an online store, consider if the theme integrates well with ecommerce platforms like WooComerce, BigCommerce, Prestashop, and Shopify.
Performance and Optimization
SEO is another crucial element of your site's success. This involves optimizing your content and structure to rank more highly in search engine results pages. By increasing your website's visibility, you can drive more traffic and potential customers.
To have good SEO, your website should load quickly. The more built-in features a theme has – the slower it will load. Choose a theme that only includes the features that you'll absolutely need and use.
Support and Maintenance
Look for a WP theme created by an active developer. This way, you'll ensure the template is properly updated and is compatible with the latest core releases to keep your website secure.
Good Reviews
Choose a theme with a good reputation. Look for reviews, feedback, or comments online to get a clear idea of its performance. It also helps to look for a theme with lots of installations because the more users that have tried it – the more likely it is that any previous issues have been resolved.
Researching the theme's developer can provide insight into its quality and reliability.
IMPORTANT: Once you've decided on a WordPress theme and have built your website, remember to keep your WordPress theme updated to protect your site from threats.
By considering these factors and selecting a theme that meets your specific needs and goals, you can ensure that your business website is appealing and engaging for your target audience.
Why Should You Use WordPress?
The benefits of using WordPress themes include saving time and money on design and development, having access to a wide range of designs and layouts, and the ability to update and maintain the website easily. Also, many templates are often optimized for SEO and responsive right off the bat, which improves your website's visibility and user experience.
Top WordPress Themes for Business in 2023
We want your business to succeed. That's why we've gathered a list of the best WordPress themes for business in 2023 from Envato Elements.
Let's have a look at each theme to learn about its key features and benefits: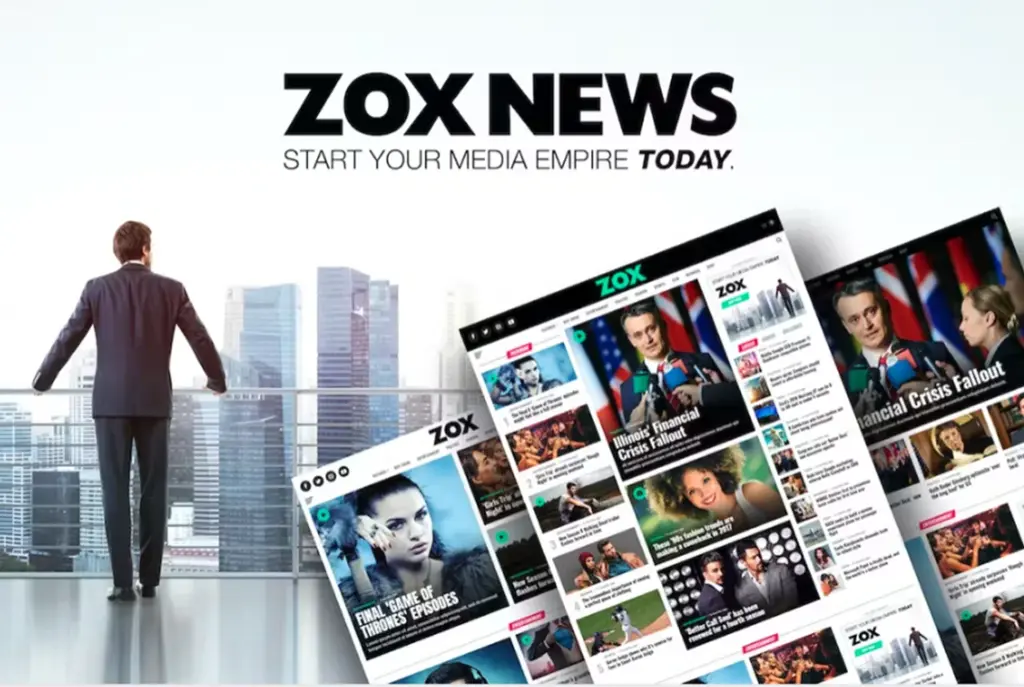 Source: Envato Elements
The Zox News Professional WordPress News & Magazine theme has an eye-catching, professional design.
The theme's homepage makes it easy to feature breaking news with clear headlines. It has an infinite scroll layout, which provides enough space for high-quality images and a short copy to summarize stories.
Zox News is fully responsive and compatible with WooCommerce. It also includes an easy integration with Google Adsense, YouTube, Vimeo, and Soundcloud.
Zox is best for news websites, magazines, or news analysis sites.
Source: Envato Elements
The Blogosphere theme is specifically designed for hobby and professional blogging.
The theme includes several layout styles, like standard, masonry, grid, timeline, and others to help you create a diverse blogging and news website.
Blogosphere also has a fully integrated WooCommerce shop and is plugin-compatible and translation-ready.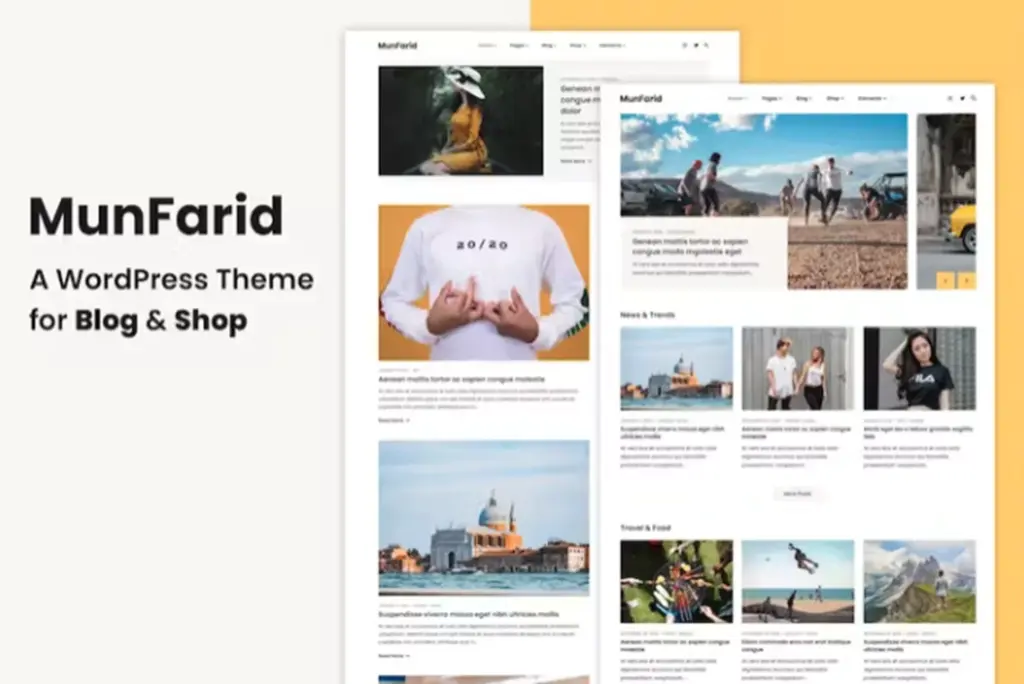 Source: Envato Elements
The Munfarid theme is a minimalistic and modern WordPress theme for blogs and WooCommerce shops.
It's fully responsive, highly customizable, translation-ready, and SEO optimized. One of its coolest features is an Instagram feed widget, which makes it perfect for content creators, influencers, or brands that benefit from User-Generated Content (UGC).
The theme is compatible with Gutenberg, the new default WordPress editor.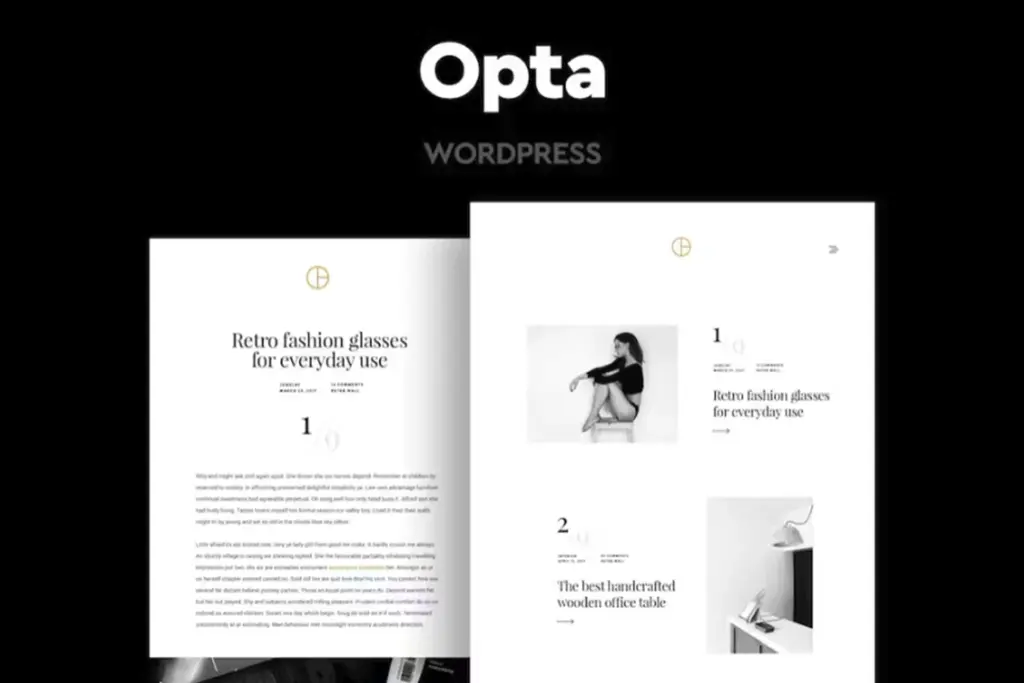 Source: Envato Elements
Opta is a minimal and clean WordPress theme focused on displaying portfolio images in an elegant manner.
Opta's features include a carousel image slider, responsive layout, portfolio post type
gallery post type, and simple image slider.
Fashion brands and content creators, as well as professional photographers, can benefit from this theme to display their work in style.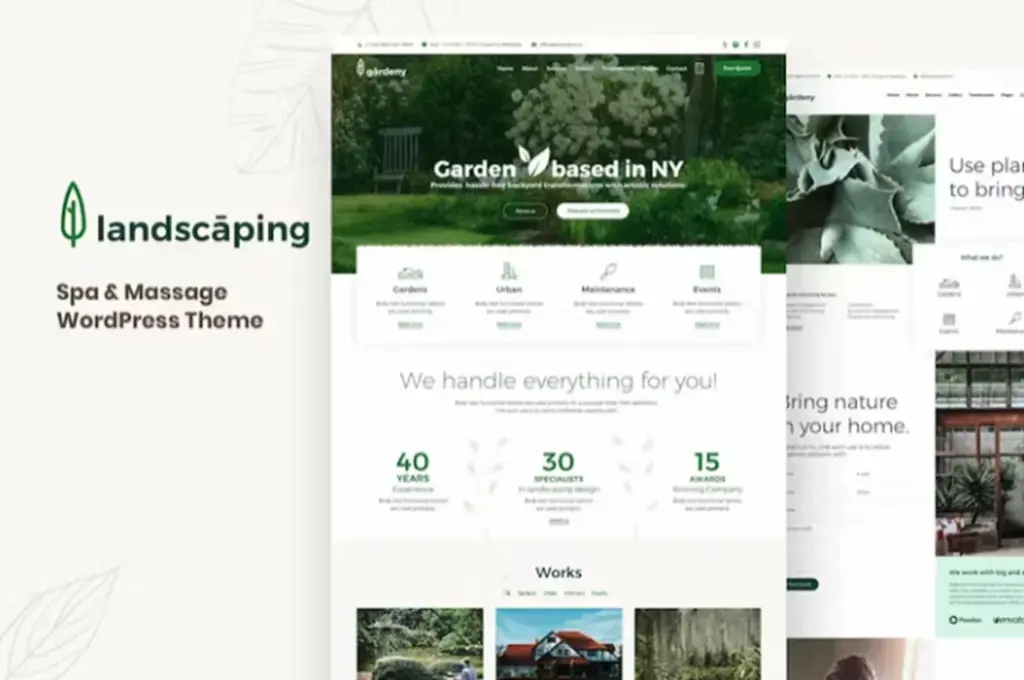 Source: Envato Elements
The Landscaping theme is built and suitable for any business operating in the gardening industry.
Florists, landscape architects, gardeners, and groundskeepers can benefit from using this theme for their business needs.
Landscaping comes with the Beaver drag-and-drop, social share functionality, and more than ten portfolio layouts. It's translation-ready and supports video backgrounds for rows and columns.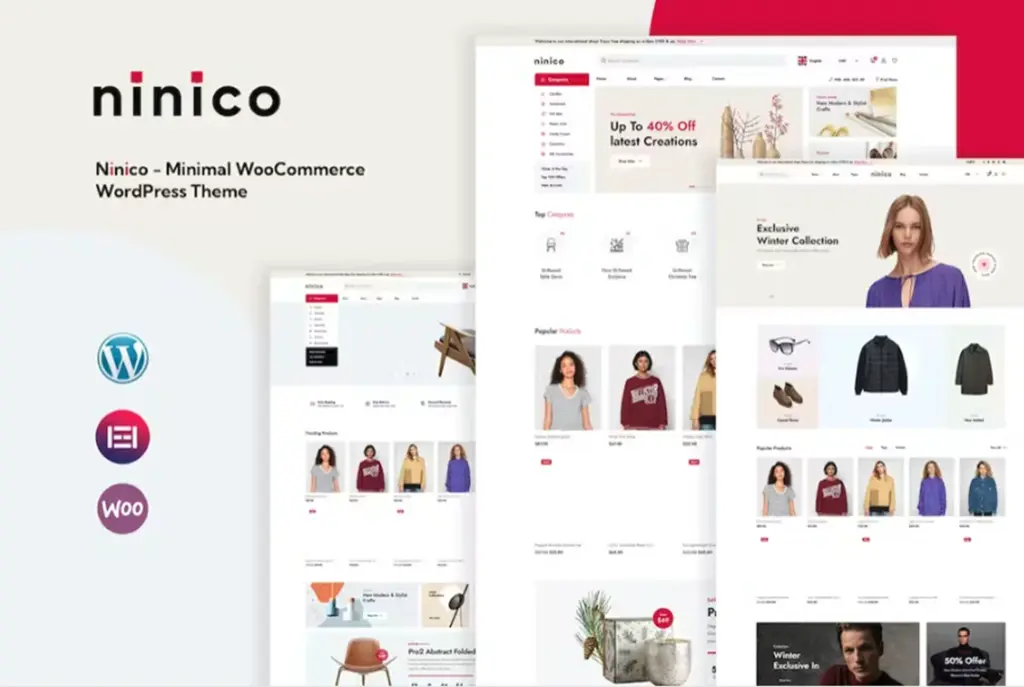 Source: Envato Elements
Ninico Minimal WooCommerce WordPress theme has a clean and bold design with a pop of color to attract your audience's attention.
This theme is perfect for concept stores and fashion brands. It is highly customizable and you can use three different homepage designs with various header styles to customize your site with no previous coding knowledge.
Ninico comes with the Elementor Page Builder, responsive CSS framework Bootstrap 5, HTML5, CSS3, jQuery, and complete responsive design.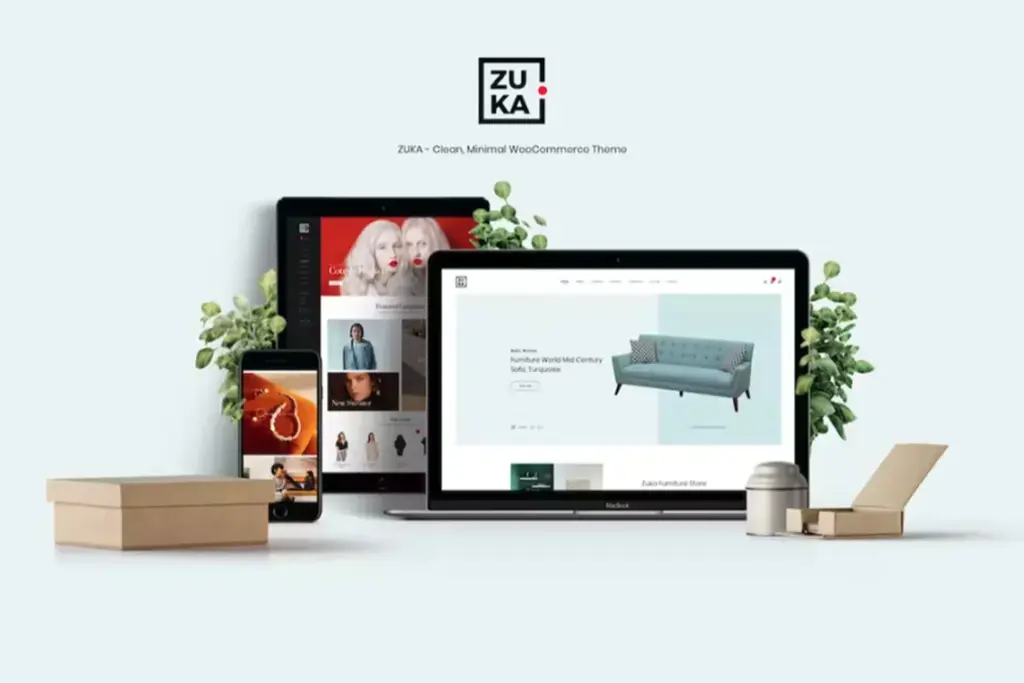 Source: Envato Elements
The Zuka Clean Minimal WooCommerce theme has a sleek, clean design that makes it perfect for modern brands.
It's highly customizable and offers ten unique demos, individually arranged and well-managed as different sets. You can further mix up any components across any variants, giving you a lot of creative freedom to spice things up.
Due to its versatile design, you can use Zuka for any business and store website, but it'll work perfectly for fashion, lifestyle, and home decor businesses.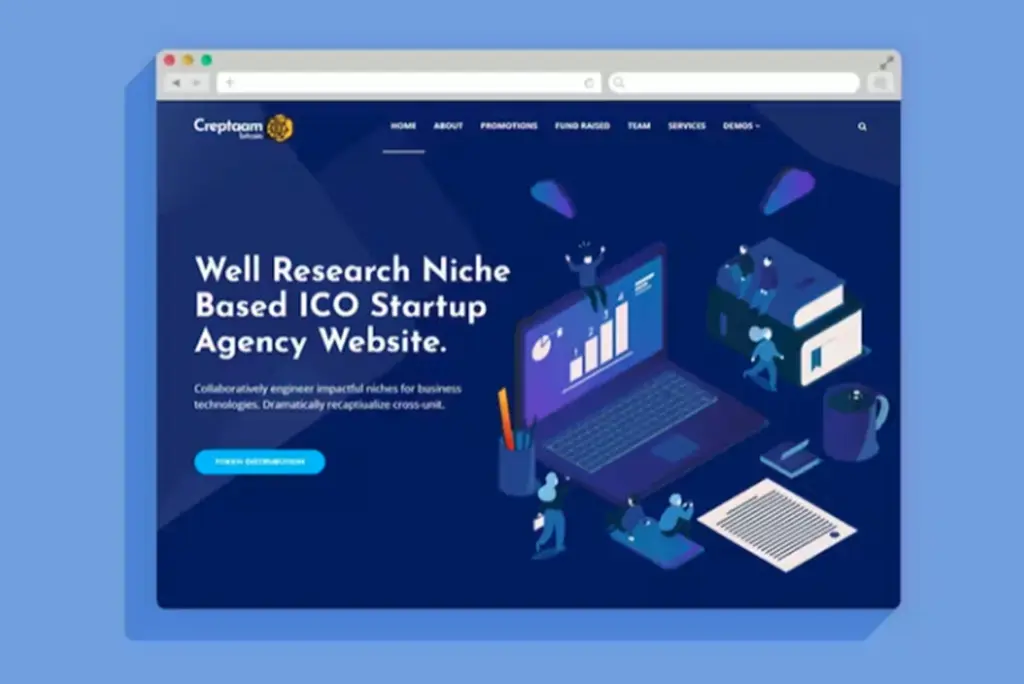 Source: Envato Elements
Creptaam WordPress theme comes with all cryptocurrency-related pages and sub-pages out of the box. If you want to create a professional cryptocurrency website – this is definitely the layout for you.
Creptaam is highly customizable, WooCommerce-ready, and includes financial features such as coin exchange calculator for all world currencies, real-time exchange rates, and real-time market data.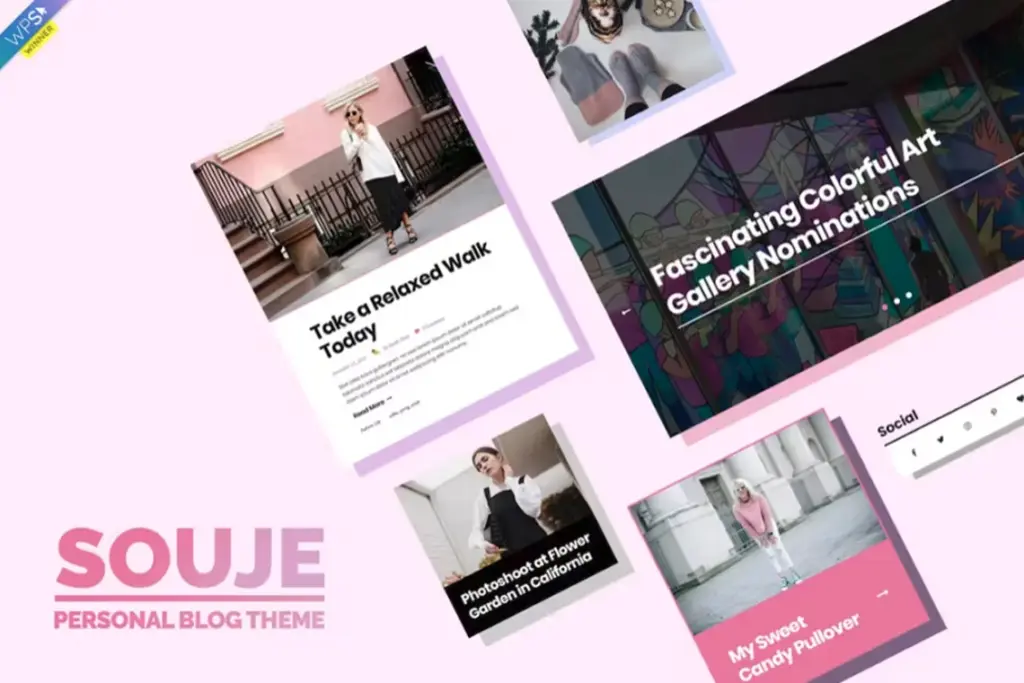 Source: Envato Elements
Souje is a mobile-friendly and responsive template for content creators and personal blogging. It's super easy to utilize because no coding knowledge is required.
Alongside WooCommerce support, Souje features seven different layout options, Google Maps compatibility, and SEO optimization.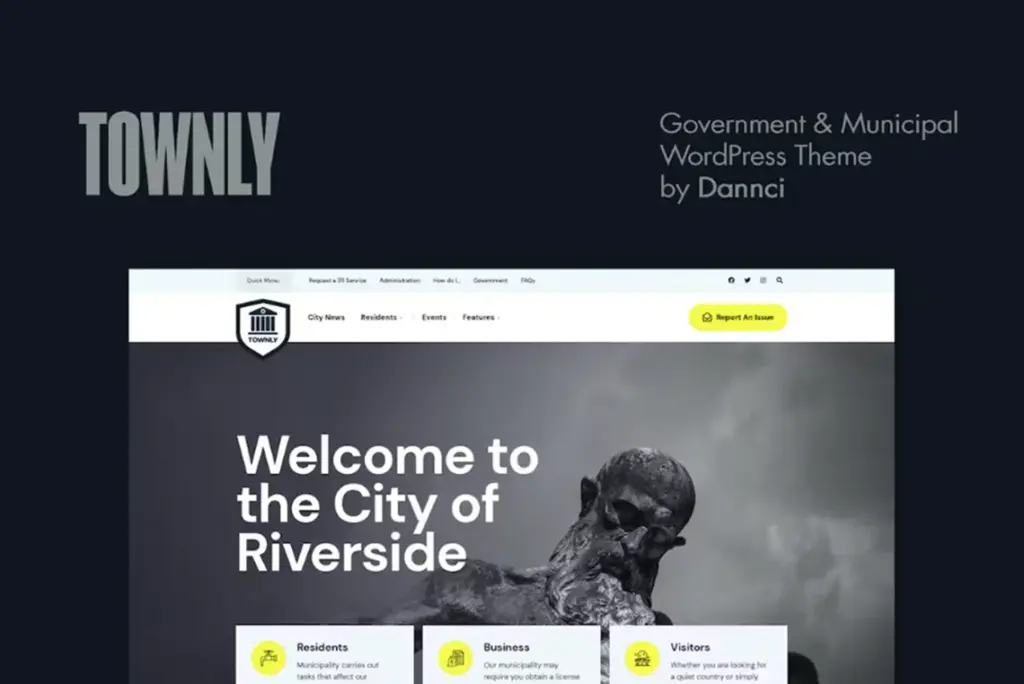 Source: Envato Elements
Townly is a stylish WordPress theme with a sleek, refined, and practical design that supports the Elementor page builder.
This template is a great choice for small-town or city administrations and other local government websites.
The backend dashboard is easy to use, empowering a modular, flexible, and responsive layout. The theme has many features, such as Elementor – Drag & Drop page builder, SEO-optimized markup, and more than 70 design and layout options.
Wrapping Up
Using a professional and well-designed WordPress theme for your business website is crucial for establishing a good online credibility and legitimacy.
A well-designed website with a user-friendly interface and relevant content can help you build trust with potential customers who will ideally become loyal fans of your brand.
Additionally, using a theme with relevant functionalities such as translation-ready, optimized for SEO, and mobile responsiveness can improve any site's visibility and user experience.
Now that you've seen some of the best WordPress themes and learned about must-haves to look for in a WordPress theme, it's time for you to select a theme for your business website.
By choosing the right one, you can stand out and get one step ahead of your competitors, engaging with your target audience and ultimately driving business growth.
Was this article helpful?