How Does a cPanel Reseller Account Work?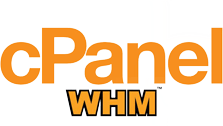 Overview
A cPanel reseller hosting account provides the possibility for users to activate web hosting accounts with pre-defined resources such as disk space, bandwidth, domains, e-mail boxes, subdomains, databases. Those resources are provided from a pool that is allocated to them when the reseller account is initially configured by the web hosting provider. Reseller accounts are mainly used by individuals to host multiple web sites in separate accounts, web designers to host their projects and companies selling web hosting and looking to grow in the hosting industry. They are mainly used due to the lower cost involved compared to virtual and dedicated servers which require both money and skills to manage. The best reseller hosting account includes multiple features such as SSD-powered servers, private label, private nameservers, unlimited bandwidth, migration assistance, a billing system, SSL certificate, content delivery network (CDN) for faster load times of web sites, 24/7 technical support, domain reseller account, 1-click script installer and others. Let's review all those features one by one.
SSD-powered servers
SSD drives are up to 50 times faster than HDD's which automatically means it's much better for your reseller account to be hosted on a server with SSD drives. Note that being on a server with SSD drives doesn't mean your web site will perform better and you will have better web hosting experience. The cause for that depends on how well your provider manages the server. Just like a HDD server an SSD server is overloaded if the hosting company overcrowds it with accounts. That will slow down your server and it will have bad performance. If the HDD server is managed properly it will outperform the overloaded SSD server. Don't choose your reseller hosting provider just because they are using SSD drives. That's a marketing trap. But if they manage the server properly then an SSD server is much more reliable since it can handle much more read/write operations per second decreasing the latency for mysql queries to complete and your web site to load. That plays a big role for your web site's SERP (search engine rating position) results.
Private label
You need private label included with your reseller account because customers hate to order from resellers. If you are using the reseller hosting plan to host your own web sites then this feature will not be important for you and you can skip it. There is a lot more that comes with this feature and you can read about it in our article about reseller hosting private label.
Private nameservers
That is a must if you are selling web hosting or providing web hosting services for customers who you provide web sites' support for. Private nameservers make you look professional and they give you the advantage to easily switch between cPanel reseller hosting providers without disturbing all your customers. They are really easy to setup and that is the first thing you need to do once your reseller account is activated and you receive your login details. First of all, you have to register the nameservers with the IP's provided by your web hosting provider. After that you must edit your DNS zone and add DNS A records for the nameservers. Finally, allow 24 hours for DNS propogation and you are ready to setup your first hosting account and use your private nameservers for it. In case you have to migrate to another reseller hosting provider, the only thing you need to do is update the nameservers IP's at your domain registrar and your DNS zone. Remember you have to do that after the migration of all accounts completes else you will have downtime and your clients will not like that.
Unlimited bandwidth
In the past all reseller hosting accounts were limited to both space and bandwidth. The price for connectivity has decreased dramatically in the last couple of years which allowed web hosting providers to to sell reseller hosting plans with unlimited bandwidth. That will give you a peace of mind in case any of your clients' web sites becomes too popular and generates lots of bandwidth for a short period of time. It will also allow you to sell web hosting with unlimited bandwidth. Offering web hosting with no limits for bandwidth will make your service more attractive and the chance to get more orders will increase.
Migration assistance
cPanel provides a migration tool which makes the transfer process real easy for hosting companies. If your new hosting provider doesn't provide free migration assistance then you should look at another one. If they don't want to make that extra effort to earn your business then they don't deserve to serve you. Scala Hosting provides free migration assistance for their customers no matter how many web sites need to be moved. Some companies offer free migration for a specific number of accounts. That is not good either as it shows the company is not willing to go the extra mile to earn your business. They will most likely have hidden fees and in the long run you will be disappointed and will have to look for a new provider and do the migration again.
Billing system
You need a billing system if only you are selling web hosting or you need a tool to manage and charge your customers. The billing system automates most of the management process and provides your customers a control panel they can use to communicate with you, reset their password without contacting you, renew their service, order new services and more. Scala Hosting offers WHMCS and ClientExec as billing systems and we are talking more about them in the WHMCS or ClientExec article.
SSL certificate
Once again you need this if you are selling web hosting and you are going to charge customers from your web site. The SSL certificates encrypts the data between the visitor and the server not allowing a 3rd party to de-crypt it stealing personal information, login details or credit card details. Even if you are not going to have a billing system and charge customers and store personal data in your account, Scala Hosting recommends the use of an SSL certificate as in 2017 browsers will start to show an insecure icon for all web sites that are accessible via non-encrypted connection. All Scala Hosting servers support Let's encrypt which allows you to get free SSL certificates for all your domains and subdomains. The certificates automatically renew and you don't have to do anything from your end to keep them active.
CDN (Content Delivery Network)
The CDN will boost the speed of your web site for visitors from all over the world. It will make static content to be loaded from the nearest available server to your web site visitor. Scala Hosting offers a free CDN for all reseller hosting customers and they can configure it from cPanel. The static content of the web sites is uploaded to 100+ servers all over the world. No matter what you are going to use the reseller account for a CDN will speed up your web sites and it's a great feature to have.
24/7 technical support
Another must have feature and all above average companies provide it. Support is what makes the big difference between hosting providers. When you are looking to choose the best reseller hosting plan for your needs make sure to contact technical support of the company and ask them different questions to see how they help you and if they are friendly. Technical support will play a big role in your daily routines and interactions with the reseller account. They are your point of contact 24/7 in case you run into problems or questions. You must be sure you have skilled technical people you can rely on 24/7. Some companies offer phone support, e-mail support, live chat help. At the end it is up to you to decide which is most important for you however you should know that no serious technical issue can be solved via phone support and it can be used just for general questions. In most cases, the people staffing the phone lines are first level technical support with limited knowledge and skills. That's why it's best to submit a ticket.
Domain reseller account
A domain reseller account will give you the chance to sell domains yourself at lower rates. The most you spend the least you will pay for domain registrations. You will also be able to manage the domains easier and you can give each of your clients a control panel to manage their domain 24/7 without contacting you. Offering domain registration will also make you look more professional by providing more services to your customers and allowing them to do more business with you. Scala Hosting provides free domain reseller accounts. Our resellers use them to register domains and also create sub-reseller accounts. That's a great advantage.
1-click scripts installer
The most famous tool for installing scripts with some clicks these days is Softaculous and most web hosting companies provide it. I decided to mention it though. With Softaculous your clients can install more than 400 scripts with a single click of the mouse. The tool also features automatic updates and backups. It is very handy and time saving.