CPanel Reseller Account Features
A cPanel reseller hosting account gives users the ability to activate web hosting accounts with predefined resources, such as disk space, bandwidth, domains, email accounts, subdomains, databases. Web designers, developers, and agencies are often clients of this type of hosting service.
But what makes cPanel reseller services so attractive? Here is our review of the top reasons.
CPanel reseller solutions come in different shapes and sizes (especially sizes). But regardless of their extent, you can find a similar set of features. The extras ScalaHosting is throwing in as part of a very affordable bundle deal… Here is what you can find inside:
SSD-Powered Servers
SSD drives are up to 50 times faster than HDDs, which is a huge advantage for resellers. Doesn't matter if the end clients are hosting business websites, online shops, or busy forums – they are all looking to accommodate as many users as possible without any performance setbacks. An SSD server gives you a much-needed head start in that aspect.
Private Label
One of the reasons for becoming a reseller in the first place is to establish your own brand, independent from your actual hosting provider. Our white label options allow you to hide all ties to the ScalaHosting name, appearing as your own host. More on our white labeling in this article.
Private Nameservers
As with the labeling options, putting your brand name on your nameservers is a wonderful way to appear more professional. They are very easy to set up, and the configuration process involves some DNS zone and domain record edits. If you're unsure of the right steps – you can always ask the ScalaHosting support for help.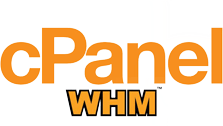 Migration Assistance
CPanel comes with a migration tool which makes the transfer process between panels practically effortless for hosting companies and their trained staff. This is why ScalaHosting is happy to save you all the time and hassle involved in account transfers, migrating the data for you. Switching between hosting providers has never been easier.
Billing System
If you are selling web hosting – you need a tool to manage and charge your customers, a.k.a. a billing system. It automates most of the management process and provides your users a control panel for easy communication and basic account functionalities. Think of things like resetting passwords, renewing services, ordering new add-ons, and more.
Scala Hosting offers WHMCS and ClientExec as possible billing systems.
SSL Certificate
An SSL certificate is a must-have for resellers, especially as they process important billing details, among other data. The SSL encrypts the data between the visitor and the server, hiding it from unauthorized third parties. Additionally, Google has confirmed on several occasions that the HTTPS connection ensured by an SSL certificate has a positive effect on SEO as well.
CDN (Content Delivery Network)
The CDN boosts the speed of your website for visitors from all over the world. It employs a worldwide network of interconnected servers that keep cached copies of your site data. Whenever a user requests to see a page on your website, the CDN loads it from the closest possible location, guaranteeing fast delivery and minimum waiting time.
24/7 Technical Support
This is one feature that may appear generic, but you should never underestimate the importance of excellent support. With hundreds of hosting providers out there fighting for the same clients, providing timely and helpful assistance is surprisingly hard to find. Scala employees pass through multiple levels of training, and we always make sure our operators are up to the highest standards when it comes to hosting knowledge and experience.
Domain Reseller Account
Web hosting and domain names are practically inseparable. Even though you're not forced to host websites and domains in one place, the management optimization benefits should make you seriously consider this option. Resellers can now offer domain registration to each of their clients, allowing them to have everything in one place. Includes an easy-to-use management panel for the end users.
One-Click Script Installer
Covering over 400 different scripts, Softaculous is by far the most popular option when it comes to software installation. Whether you are looking to set up WordPress, Magento, Joomla, or another CMS – the one-click installer simplifies the process so you can start building your new website in minutes.
Was this article helpful?