Top 5 Reasons for Email Delivery Failure
Communication is a key factor for every business. Without it, you'd have much more difficulties finding and attracting new visitors, and subsequently – sales.
Today most communications happen online and email services are one of the channels that carry it out quickly and effectively. Everyone today has an email address (or even a few) to contact vendors, customers, or friends. Especially as a business, it's crucial you have the means to easily communicate with partners and clients.
ScalaHosting recommends all businesses to use a business email hosting service. The reason is simple – reliability. Having a free mailbox from a provider like Gmail and Outlook might be convenient, but as a business, you need to inspire trust. Not to mention the lack of support that is associate with free providers…
Our mission today is to find out the top 5 reasons for failed email delivery and how to overcome them easily.
1. Port 25 is blocked by the ISP
That's one of the most common problems you can encounter. Many internet service providers (ISPs) block port 25 in their network to prevent compromised computers from sending SPAM. That way, the IP ranges of the ISP are not blocked and blacklisted so they don't have to deal with abuse complaints.
Port 25 is used for SMTP communication and you will usually need it opened for your SMTP server to send emails. ScalaHosting has implemented an easy fix for that. We offer access to port 26 which is an absolutely viable alternative for sending online messages. You just have to switch the SMTP port from 25 to 26 in your email client configuration and you can start sending out emails immediately.
2. 503 Valid RCPT Command Must Precede Data
That's a typical error when the user didn't configure their email client properly. In most of the cases, they didn't enable email authentication in their mail client. As a result, the user tries to send a message from the server without authenticating it with a username and a password.
All ScalaHosting mail servers require authentication to avoid spam from being sent. Once you enable it, you will be able to send emails as long as all other settings are configured properly. If you are unsure how to this on Outlook, have a look at our helpful tutorial on how to configure your email in Outlook.
Note that your firewall or antivirus system may cause the same 503 valid RCPT error. If you still have issues after enabling SMTP authentication, you can try disabling them to see if they are the culprit.
3. Your SMTP IP is Blacklisted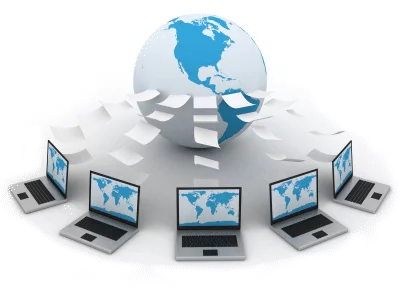 If your server was used to send SPAM at some point in the past, it might have been blacklisted in public databases. As a result, all other servers that use such real-time blackhole (RBL) to filter incoming SPAM will bounce your emails back.
SPAM is usually sent when a website or an email address is compromised and the hacker gains access to send thousands of emails from the server.
That's hard to happen at ScalaHosting because we monitor all server mail queues 24/7. If someone is sending too many emails we get prompt alerts to check if they solicited or not. If we detect the user is sending SPAM, we take immediate action to mitigate the damage. As a result, our network is always clean and our customers can safely send emails.
4. Avoid Free Email Providers
Most of you probably already have a free email. It's no surprise – signing for services like Gmail and Outlook is a piece of cake and seemingly give out plenty of storage space.
So what's the problem?
More often than not, hackers and attackers utilize free email providers for their evildoings. That's why mail servers and mailbox filters often frown upon such messages, especially if they detect the recipient for the first time.
That's why an email from your registered domain will always offer higher delivery rates and smoother communication. Still, if you decide to go the Free route, it's best you notify your important recipients to whitelist your address so your messages don't get redirected to spam.
5. Mail Delivery Failure
This one is a bit harder to pinpoint immediately, as there are various reasons for getting that error message. Possibilities include:
Incorrect recipient email
Recipient domain is banned for spamming
Recipient's ISP has blacklisted your IP address
You (or the recipient) have exceeded your email storage limits
And those are just a few of the more popular reasons. If you cannot locate the culprit yourself, the ScalaHosting Team will gladly investigate it for you. Simply contact us with your entire bounce-back message and we will see what is causing your email issues promptly.
Conclusion
Email communication is crucial nowadays and we have to ensure its smooth running. A great solution to many of the problems above is utilizing your own server. This will give you a clean, dedicated IP, which is much more secure compared to the shared IP addresses you normally get.
Head on to the ScalaHosting Cloud VPS servers page and see if our offers can complement your business.
Was this article helpful?