When you purchase a domain name and hosting plan, you'll need to upload files to your server to have a functional website. The SPanel file manager makes this intuitive and straightforward.
It lets you add files to your server in a couple of steps. Let's take a clear look at what the file manager is and how to upload the files using it.
What's a File Manager
The file manager is a web-based interface that lets users manage their web files and folders seamlessly. It gives users complete administrative control over their files.
They can create, edit and permanently remove files and folders for domains, subdomains, and subdirectories. Users can also copy, move and rename files.
Some of the other things you could do via the file manager include:
Setting up the sitemap, which helps search engines to crawl and index the website

Uploading plugins and theme's raw files

in the wp-content folder if the website runs on WordPress

Deactivating and deleting

plugins and themes

.

Adding and

modifying the hypertext access (htaccess)

file which allows you to set server configuration for a specific directory

Creating  a robots.txt file that instructs web robots on how to crawl a website

and the pages to ignore

Setting up and managing website subdirectories and their files
Uploading a File Using the File Manager
If you wish to upload any file to your server using the file manager, take these steps to get it done.
Step 1: Log Into SPanel's User Interface.

The default login URL is https://yourdomain.com/spanel (don't forget to replace yourdomain.com with your actual domain).
Step 2: Access the File Manager
On the homepage, scroll down to the FILES section and click File manager.
You should see all the files and folders on your account. Navigate to the directory where you want to upload the file.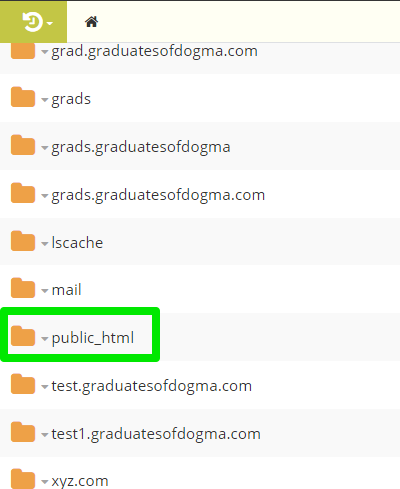 Choose public_html if you're adding the file to the document root of your main domain.
Step 3: Upload Your File
When you choose the folder you wish to add the file to, click the upload icon and select File Upload. You can also upload a folder or zip file from the same place.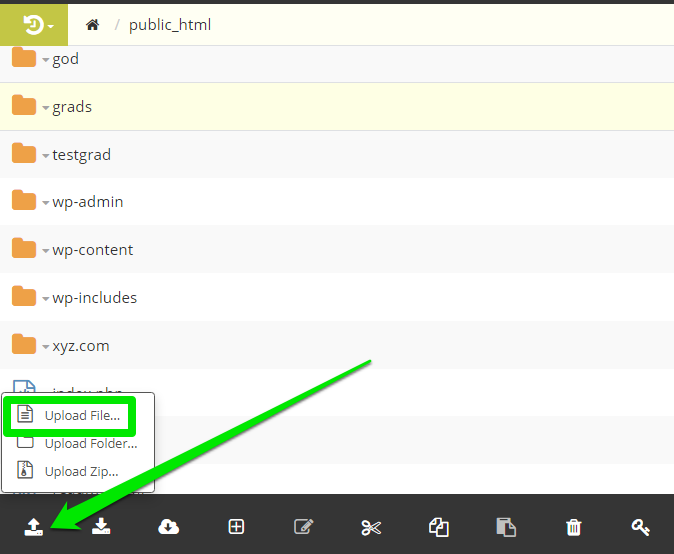 Select the file you wish to upload from your computer and leave the rest to SPanel.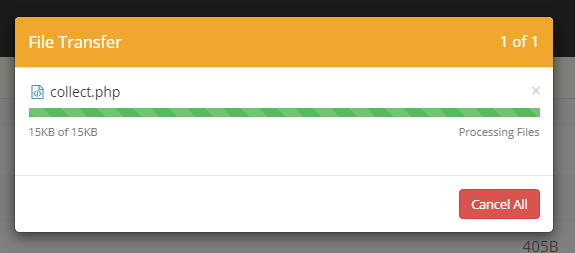 In less than five seconds, you'll see your file sitting in your file manager.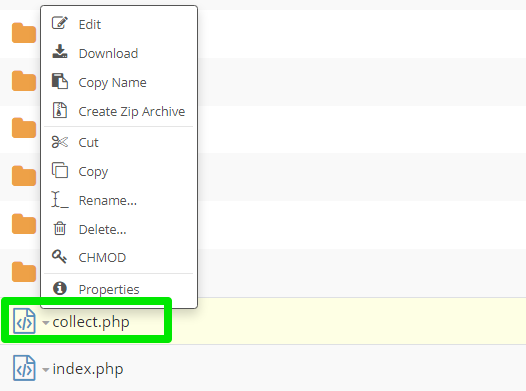 You can manage the file by clicking the drop-down arrow before the file name. Choose Edit if you wish to modify the file on the fly using the online editor. It saves you the stress of downloading the file, making the changes, and uploading back to the server.
Need Support?
SPanel allows you to upload files with 500MB maximum file size. Use an FTP client to upload larger files to your server. If you have questions regarding upload files to your website, reach out to our support. We're always available to help.