The "Database Update Required" error usually comes up whenever you upgrade your website manually.
You would see a message prompt that tells you to update your WordPress database, but when you click on "Update WordPress Database," it returns another message that says, "No update required, your WordPress database is already up to date."
Sometimes, your browser might also return a blank white screen known as the WordPress White Screen of Death.
When this error occurs, you might feel a bit panicky, wondering what could have possibly gone wrong. If you are in this situation right now, you do not have to worry.
In this article, we will walk you through the simple process of fixing this error using two options, both of which you can find in the phpMyAdmin section of your sPanel account.
Option 1: Populate the site URL in the wp-options table to the home page of the website.
To this follow these steps –
Go to the phpMyAdmin Section of your Scalahosting account and click on it.

Select your website database from the options on the left side.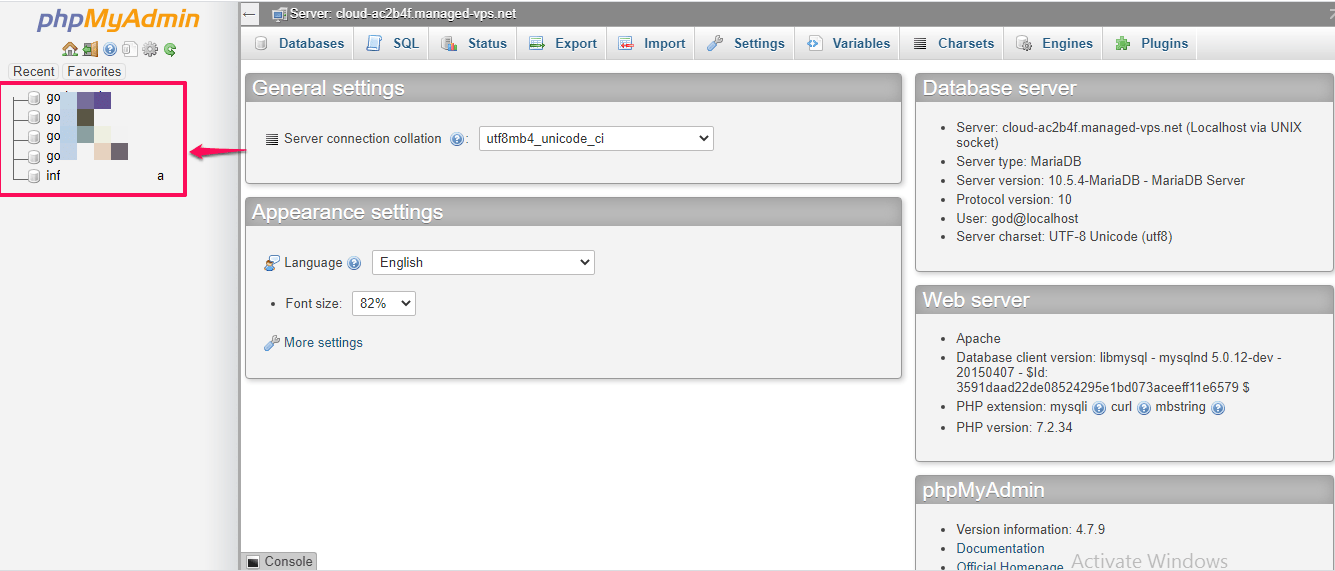 Click on the wp-options and check your website's url option.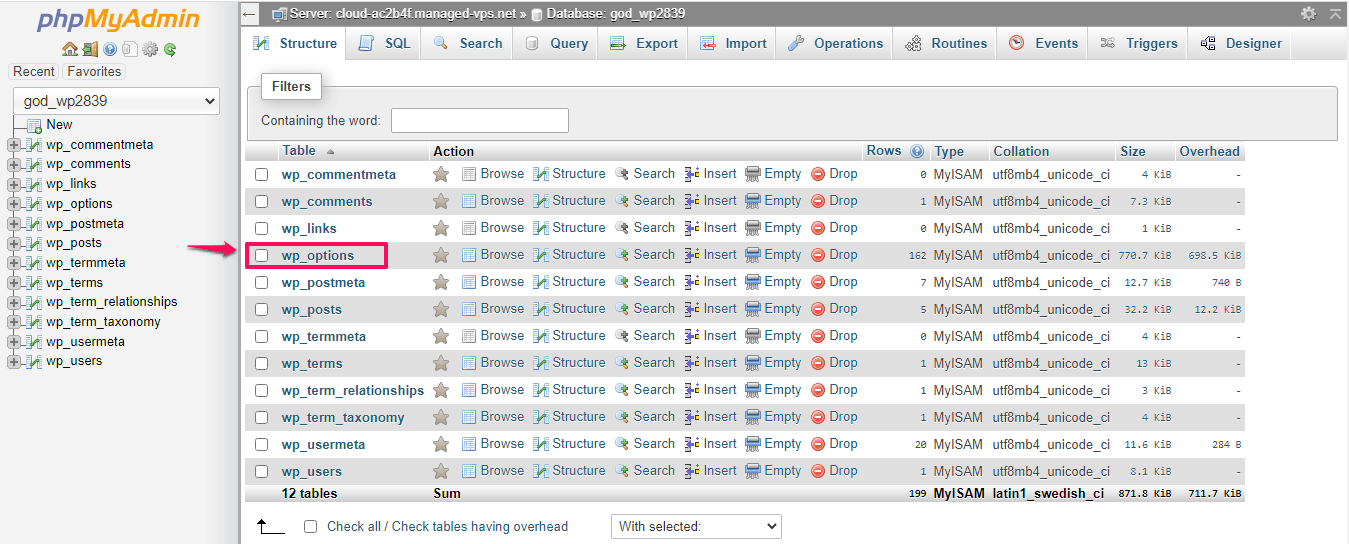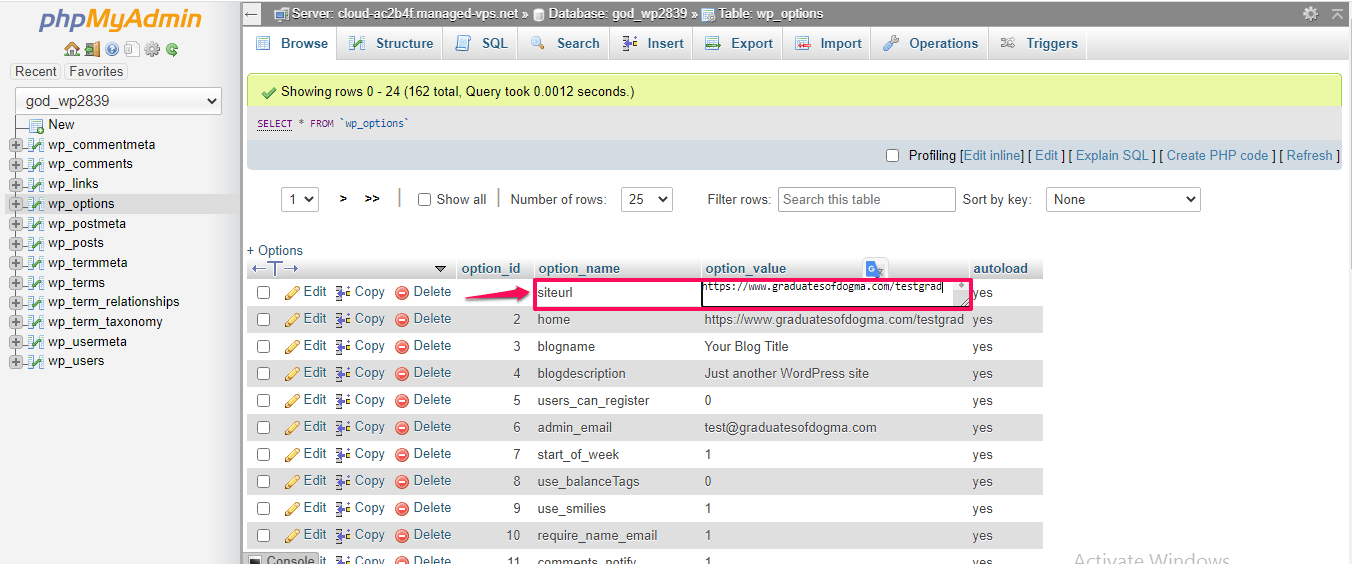 Go to the wp_options table to find db_version.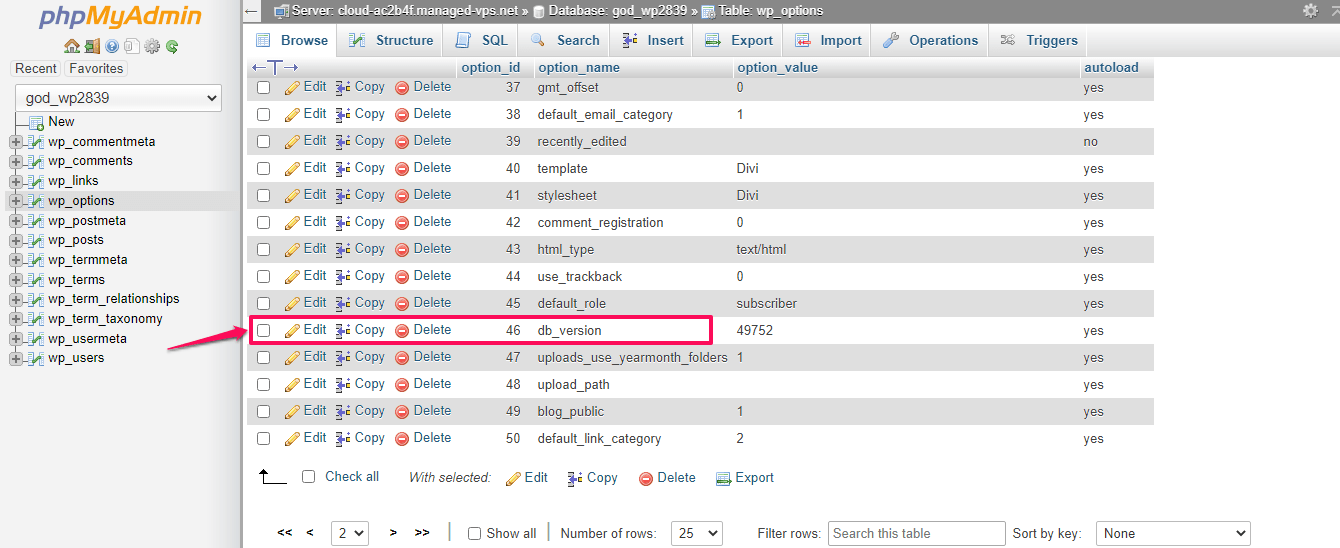 Note the option_value against db_version
Go back to the file manager option in your sPanel account

Click on public_html > wp-includes > version.php. Click the file version.php to edit it.

Search for the following "$wp_db_version" and replace the number to match it with the option_value that you noted earlier.
Option 2- Edit the object-cache.php file
The second way to resolve this error is by going to the object-cache.php file. You can find this file in the wp-content folder of your WordPress file manager. After locating this file you can rename or delete it to enable you to gain access to the wp-admin properly again.
Conclusion
We have just shown you the two possible ways of fixing the "Database Update Required" Loop. If none of these methods worked for you, please feel free to drop feedback, and our technical team will get in touch with you. 
If you need help with migrating your WordPress website automatically to avoid this error from occurring, kindly leave feedback as well, and we will be in touch with you.