Selling cPanel reseller hosting
Getting into the cpanel reseller hosting market is not easy. Except providing the cPanel/WHM control panel you must be able to offer many more extras and features in order to be competitive and to attract customers. There are some key points that need to be covered in order to be able to compete with the big players on the cpanel reseller hosting market. We will cover them one by one below.
High Lever of technical support
Customers can be attracted with low prices, lots of features, unlimited features such as unlimited domains, databases, e-mails for each of the cPanel reseller hosting accounts but if technical support is not meeting your clients' expectations and their issues are not resolved quickly and efficiently then you will not be able to keep them for too long. They will cancel and look for another cPanel reseller hosting provider which can meet their expectations. Providing high level of technical support is not easy though. You would need qualified technicians and systems administrators with years of experience in the web hosting area. You can either hire such people or outsource the work to a 3rd party support company. The easiest would be to outsource it but then you would not have full control over the support and you risk not to have the people working on your servers monitored and controlled to suit your company needs. Technical support is one of the most important areas in the web hosting industry. Outsourcing it is not the best idea and must be done only as a last resort. It's highly recommended to keep your own technical support representatives who are 100% familiar with the company's policies and terms. An outsourced systems administrator works on hundreds of servers of multiple companies. It is hard to remember the policy of each company which often leads to mistakes.
Multiple Features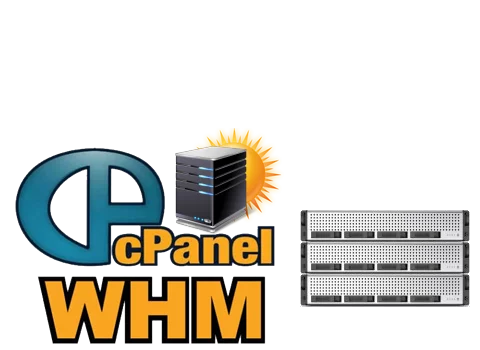 The most features you offer with the cPanel reseller hosting plans the most clients you will most likely get. Some of the standard features these days are offering unlimited hosted domains, unlimited e-mails, databases, addon and parked domains. If you are not able to offer the basic features it will be hard to grow in this market. You should also consider other features such as private nameservers, a free web site builder, Google SEO tools, CloudFlare CDN. Such features will add an additional value to your reseller hosting services and it will be much more likely for a visitor of your web site to convert to a customer.
Backups
Data integrity and security is very important. Every customer wants their data to be as safe as possible. Providing a great backup tool such as the Idera backups is highly recommended. With Idera you can provide multiple restore points to your clients. You can integrate the backups tool into the cPanel interface. In that way, each of the clients of your cPanel reseller hosting customers will be able to have full access to their backups 24/7. They are able to restore or download them themselves.
Selling cPanel Reseller Hosting
To be able to sell cpanel reseller hosting effectively, you need to show some customers that you can provide a high level of support and quality. It's not easy to start easily if you don't provide some really good specials. You can consider providing free trials. Keep in mind that you may attract spammers and others looking to use the service for illegal activities such as uploading phishing web sites. That usually leads to blacklists blocking your IP addresses. That's why providing free trials is not the best solution. It's better to charge a really low amount such as one dollar or one cent for the first month instead because that process will result in the customer providing working credit card details and decreasing the chance for the card to be stolen. Even though a card is provided it is still highly recommended to do a manual verification process to avoid orders paid with stolen credit cards. Offering the first month for just one dollar makes it easier for the potential customer to trust you and try your cpanel reseller hosting services. If the quality is good the client will recommend your services to others too and you will get more customers.
Was this article helpful?