ScalaHosting is Growing
We would like to show our customers the process of growing at ScalaHosting and adding more cabinets in our Europe datacenter. The interest for our services in Europe is growing steadily as it is a great choice for customers based in Asia, Africa and Europe of course. We are offering great quality cheap reseller hosting and VPS servers which are the top seller services at Scala. As the interest for Europe-based web hosting is increasing we are also considering to build our own datacenter in Europe in the next 2 years.
This is how each cabinet looks at the start of the provisioning process. Then we start adding servers ready to be installed when needed and finally the cabinet looks as shown on the two pictures on the second row.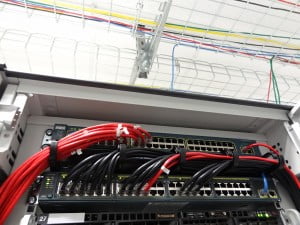 We always have 2 access switches in each cabinet for dual redundancy. That allows us to provide exceptional uptime and keep our clients happy.
All our servers have 4 drives configured in RAID10 with a hardware raid card for maximum performance and reliability. Our servers remain up and running even if 2 drives fail at the same time.
Was this article helpful?