SPanel v2: A Next-Generation Hosting Platform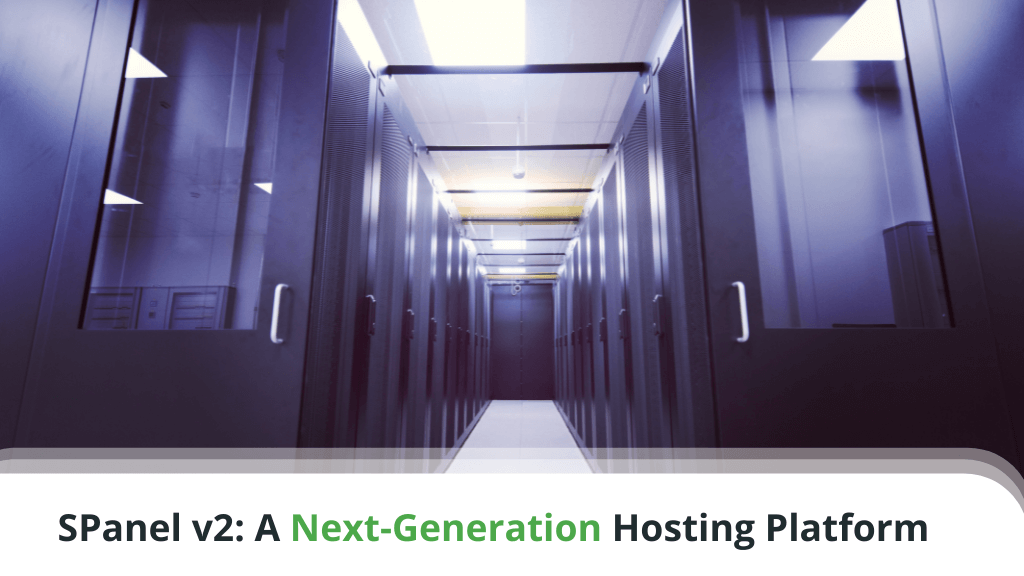 The new version of SPanel is being released today, delivering innovations that will hopefully change the hosting industry and the way websites run online. SPanel is a next-generation hosting platform, an "all-in-one" solution allowing every site owner to host unlimited projects on their own cloud VPS. SShield real-time protection, daily backups and snapshots, and 24/7/365 support are just some of the integral parts that make our platform so lucrative.
The new SPanel features a user interface, admin interface, and a powerful API, which allows you to give access to third parties, such as web developers and designers. The server owner gets an administrative interface to create new accounts, manage them, view the server status, restart services, suspend/unsuspend accounts, and many others.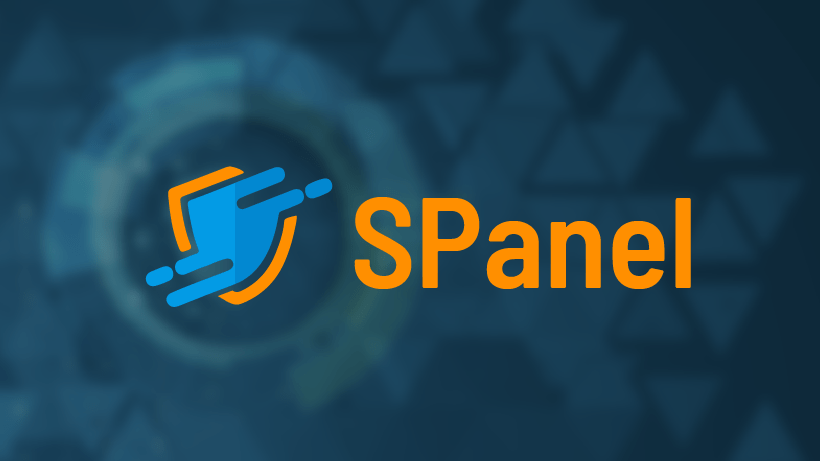 In the new 2.0 version, SPanel supports all major web servers – Apache, Nginx, LiteSpeed Enterprise, and OpenLiteSpeed. The latter two are currently touted as the fastest in the world for processing both dynamic and static content.
Introducing The SPanel User Interface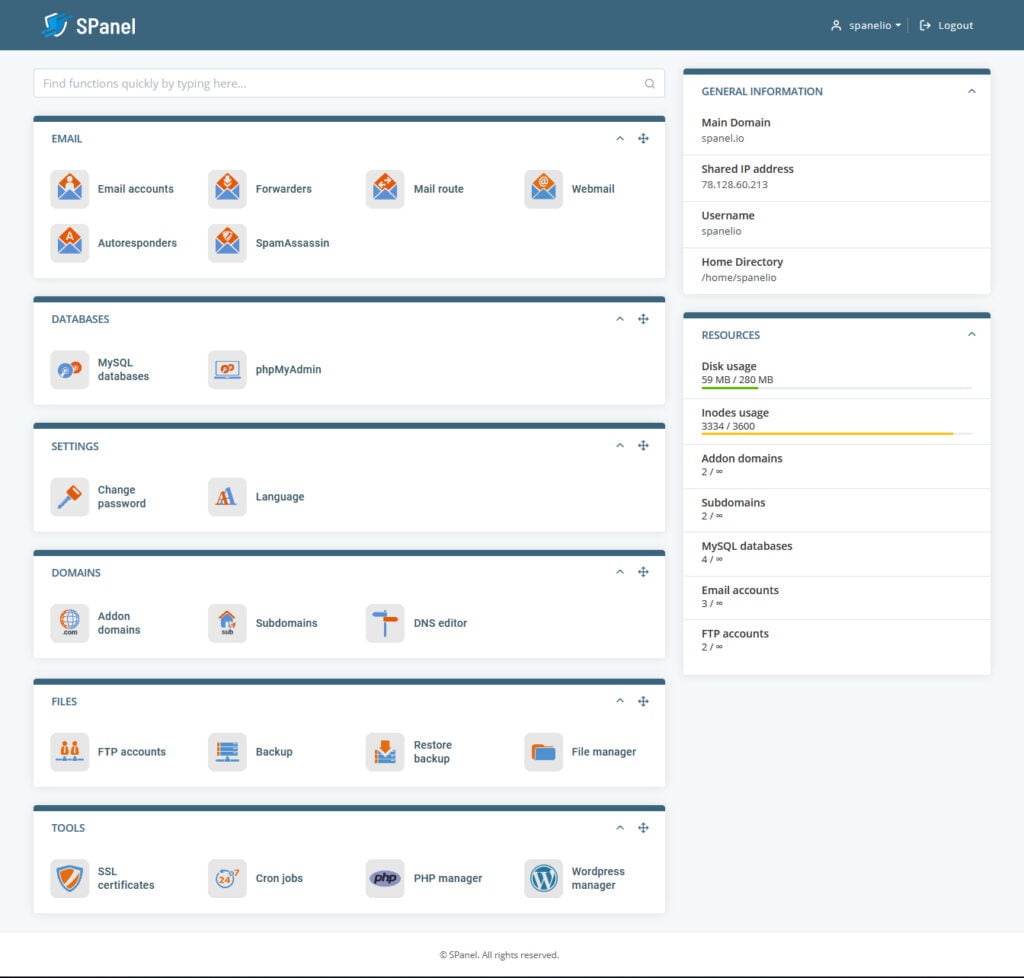 In the new version of SPanel, you can provide direct access to the control panel to your customers. That allows them to manage their hosting accounts independently as the new interface has everything a website owner needs today.
Adding/removing emails, domains, subdomains, databases, editing DNS zones, generating or restoring backups, editing files, installing SSL certificates, changing the PHP version, managing WordPress – you have it all within a user-friendly environment.
Introducing The SPanel Admin Interface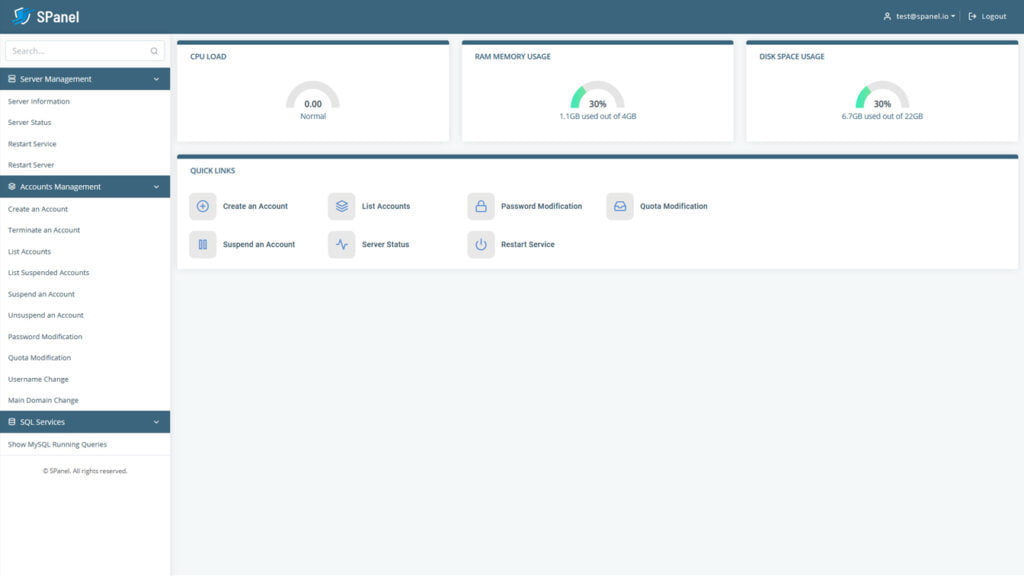 SPanel v2 consists of two areas for management – one is for end users handling separate websites and the other is for server management. From the admin area, you can create, terminate, and manage accounts. You can also change their passwords, disk and inodes quota, suspend or unsuspend them, even modify their main domain name. You can also see information about the server such as the current CPU/RAM/Disk utilization, status of each running service, and the option to restart them.
Featuring OpenLiteSpeed, The Fastest Web Server in The World

The new version of SPanel heavily focuses on site performance. Our proprietary platform supports the OpenLiteSpeed web server which is deemed to be the fastest in the world for serving static and dynamic content.
The great thing about OpenLiteSpeed is that it supports all caching plugins of the web server's paid version, LiteSpeed Enterprise. Those add-ons are designed to work specifically in the LSWS environment and deliver faster results than any other caching system in the world. While LiteSpeed Enterprise is a 100% drop-in replacement for Apache and costs extra, OpenLiteSpeed is free and just as fast as the paid version.
Designed For Security and Better Experience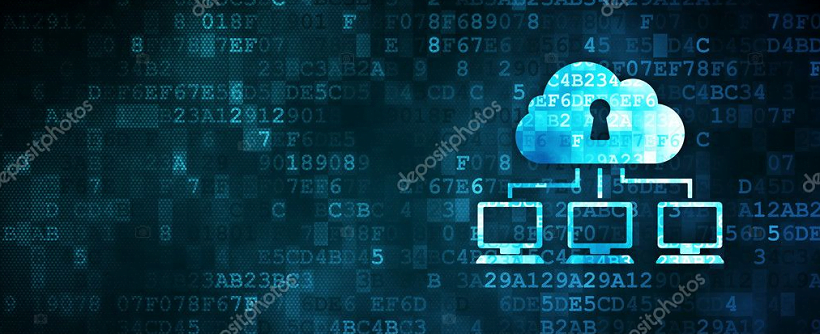 All features around the new SPanel version have been developed with the security factor in mind. Each of our VPS machines is custom-tuned for ultimate performance in a completely isolated environment.
Taking advantage of our 24/7 proactive monitoring, website owners get a service that gives them peace of mind that their website will remain online at all times. Additionally, each website benefits from the SShield real-time protection security system, which blocks 99.998% of web attacks before they even come close to the server.
Managed VPS is Now Affordable
Choosing VPS over shared hosting is becoming more of a no-brainer nowadays. Virtual servers benefit from immense performance and control, maximized security, and freedom to do pretty much anything. Even if you don't know a thing about server management – you can simply opt for a managed VPS solution and have the Scala Team handle all technicalities for you.
In short, the virtual servers benefit from:
Enterprise-grade security
Faster page load times
Dedicated IP address
Better SEO rankings
High email deliverability
Availability and Pricing
Our Managed VPS plans are now as affordable as ever. You can secure an account for as low as $9.95/mo, and that will give you a machine with 1 CPU core, 2 GB RAM, and 20GB SSD space.
If you're hosted elsewhere, ScalaHosting will be happy to migrate all your websites to SPanel from your old server at no additional cost, verifying that each website properly on your new VPS.
Our technical support specialists are available 24/7 to transfer your website at a convenient time of your choice. We will help you in every step of the process to switch your website to SPanel without any downtime or data loss.
Start For FREE
Contact us today for a 7-day risk-free trial to taste the new SPanel v2 platform. We'll migrate your website at no extra cost so you can see the difference before paying a dime.