More features for all web hosting services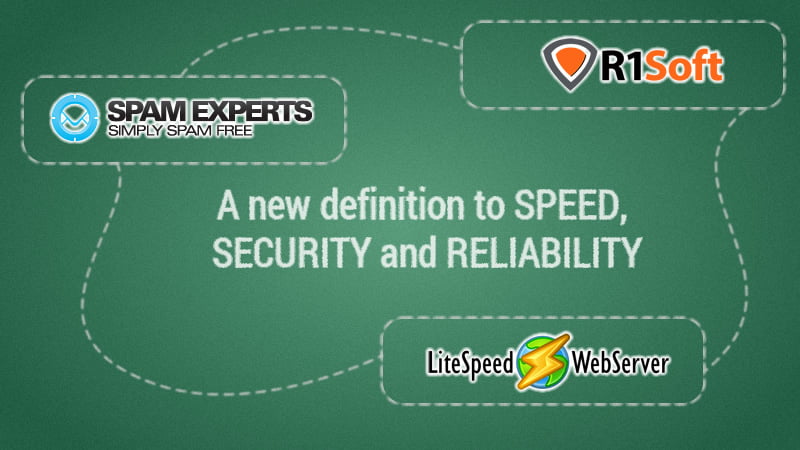 In the last couple of months, we were working on implementing some new great features to our web hosting services. We tested them and we are announcing them today.
The first change is related to the speed of the web sites hosted on our servers. We were using Apache for a couple of years and we decided to start switching servers to the fastest web server in the world which is LiteSpeed. LiteSpeed is a high-performance commercial web server. It uses less CPU and memory than Apache and this usage stays predictable even with traffic spikes or attacks. LiteSpeed handles connections faster and more efficiently, leading to improved static content speed and the fastest web applications. This means web apps like Magento, WordPress and Joomla run even faster on our servers. You can read more about LiteSpeed here.
The second feature we are adding is related to the most important factor in every business – the communication. The amount of SPAM is increasing daily and people are getting frustrated wasting time to clean their inbox from spam messages. We added a professional anti-spam protection service called Spam Experts. It will be available for free for the main domains of our cPanel web hosting plans and the shared SSD cloud hosting plans. The service is available as an extra service for the web hosting services below.
Another great feature that we added was a free backup e-mail server for all cPanel web hosting plans and reseller hosting plans. That feature will eliminate loss of e-mail communication with your clients or potential customers. You can read more about the backup mail service here.
All these new features that we added give us a number of advantages over our competitors and our clients can have an excellent web hosting experience.