7 Benefits of AWS Managed Services for Startups
Are you a startup manager, overwhelmed by daily tasks and needing more time to focus on actually developing your business? If the answer is "yes", then your salvation lies in managed VPS services. A simple search will show that Amazon is one of the leading names in the industry.
So, should your startup use AWS Managed Services?
If you're after a secure, stable, and scalable infrastructure for your business to host, then – definitely. But that's just the tip of the iceberg of benefits that AWS will bring to the table.
See for yourself:
What is AWS Managed Service?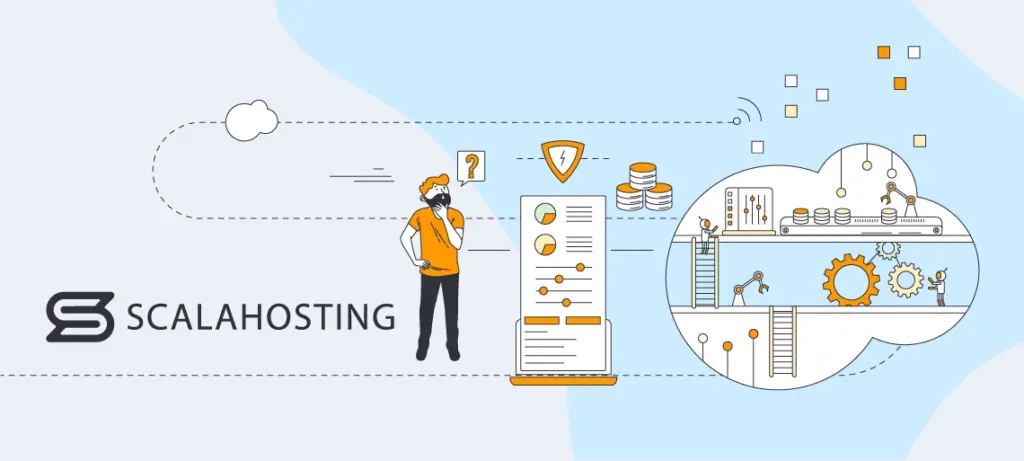 AWS Managed Services is an infrastructure operations management service that enables you to control your Amazon cloud tools from a centralized location. You can automate most tasks, like monitoring, security, and data backups. AWS will also take care of some of the third-party tools you have installed on your cloud.
You can easily request more resources, to scale up or down, or any other necessary changes. AWS will enable you to adopt the cloud faster and focus on your business.
AWS Startup Programs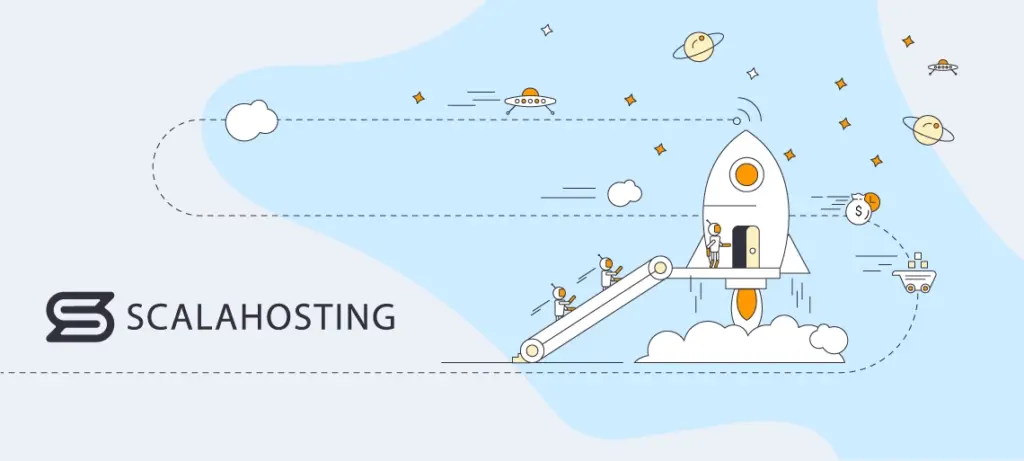 If your startup is in the early stages, you should definitely check AWS Activate Founders out. The program is focused on helping you build and grow your company.
You can create an account for free and apply for Founders via an online form. Then, you have to wait between seven and ten business days for an answer.
To get approved, you need to meet the following criteria:
founded within the last 10 years
new AWS Activate member
functioning company website or online public presence
unfunded or funded
Once you get accepted, you will receive $1,000 to $100,000 in AWS credits. You can use those to offset eligible fees and charges from the offered services. You can also use them to subscribe to a tech support plan. Members get pre-built AWS infrastructure templates, exclusive offers, personalized content, and a variety of helpful tools.
In addition, the managed service provider offers:
AWS Partner Network (APN) Startup Program
AWS Marketplace for Startups
AWS Public Sector for Startups
AWS Startup Loft Accelerator EMEA
You can sign up for upcoming and on-demand events as well.
AWS Managed Service Benefits for Startups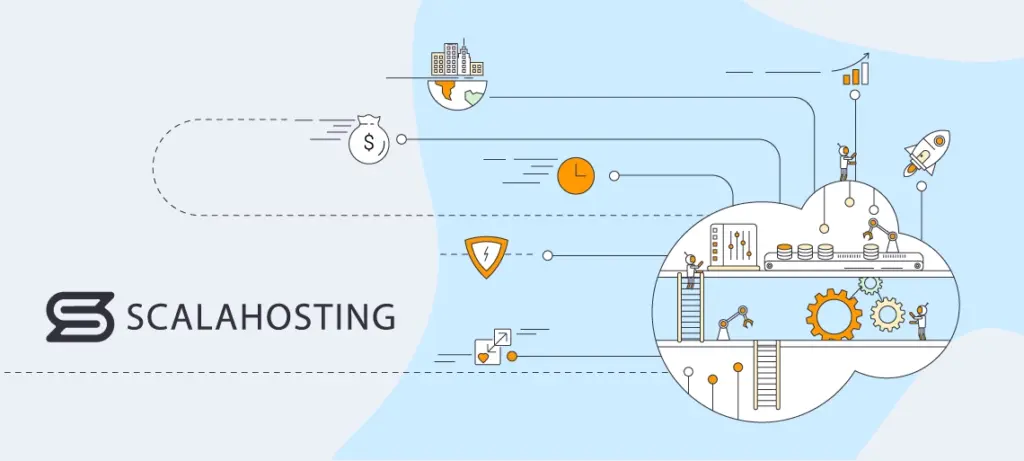 Startup programs aside, AWS has quite a lot of benefits for businesses that are just starting out:
Cost-Effective
As a startup owner, budget is one of your main concerns. One of the easiest ways to cut corners is to use the infrastructure provided by AWS. That eliminates the need for in-house support.
In addition, Amazon enables you to start with moderate resources and scale as your business grows. Thanks to the Auto Scaling feature, AWS offers its users the best performance at the lowest possible costs.
It will enable you to only pay for what you actually spend. Every month you have the chance to change your plan.
To make things even better, AWS offers startups free tiers for computing, storage, backup, and more. Some businesses are also eligible for AWS credits once they sign up for AWS Activate, meaning they get additional solutions for free.
Saves Time
Starting and developing a company is a time-consuming job. Getting a managed service will, however, take some of the burden off your shoulders. That's mainly thanks to the support team.
They will take over the technical part, monitor your website for issues, back up your data, and more. They will also protect and take care of the infrastructure for you.
AWS will help you automate infrastructure management tasks so that the daily assignments no longer take most of your work time. You can manage your apps from the AWS Management Console. It features in-console help, meaning Amazon's professional team is a click away if you need assistance.
Global Infrastructure
The AWS Cloud has 99 Availability Zones (AZs) spread around 31 geographic regions globally. All regions are fully isolated and consist of multiple AZs, which are also isolated partitions of the main infrastructure. This means that if any issues arise – they won't be able to spread across your server.
Thanks to the many AWS Regions, you can enjoy:
low latency
low packet loss
high overall network quality
You can run apps across multiple AZs in a region. The cloud infrastructure enables you to always deploy the necessary application close to your end-users' location. Additionally, the telco solutions AWS Local Zones and AWS Wavelength make sure that apps requiring single-digit millisecond latencies perform at top speeds.
Flexible and Scalable
As your startup grows, so will its resource needs. But no worries – AWS has got you covered.
The Auto Scaling solution will monitor all installed software and adjust the resources to line up with demand. You will even get recommendations on how to optimize performance, costs, or balance between them.
That way, users pay for what they're actually using. Subscription plans can be changed on a monthly basis.
Secure
AWS utilizes an end-to-end approach to protect its hardware, along with taking physical, operational, and software measures to prevent issues. The integrated machine learning technology enables users to quickly discover, classify, and protect their data.
Customers get full control over information storage and who gets to access it. In addition, the account owner can automate security checks and monitoring.
If your startup is niche-specific and needs to tend to various compliance standards, AWS offers the following:
PCI-DSS
HIPAA
HiTrust
GDPR
ISO
SOC 1, 2, and 3
The industry giant also has a pretty impressive list of Technology and Consulting Partners, most of which are focused on providing security solutions. Examples include Hitachi, Accenture, and IBM. Thanks to AWS, you can use their tools and services to protect your business.
Reliable and Consistent
You get the necessary infrastructure, resources, and help to run your startup. Your data will be encrypted and the hardware that hosts your website is protected. That makes AWS Managed Services extremely reliable.
In addition, thanks to the Availability Zones and the Auto Scaling tool, your website will always deliver optimal performance. You can easily create your scaling plans for resources via the user interface.
Quick Start
You can get started with AWS almost immediately, thanks to its Quick Start course. It will show you how to use the platform, provide tips and tricks, and share best practices for your business. That's absolutely vital if you've never used the Managed Services before.
You will learn how to deploy file workloads and migrate data to AWS. Interested parties can also find out how to build serverless web applications, databases, and data lakes.
ScalaHosting and AWS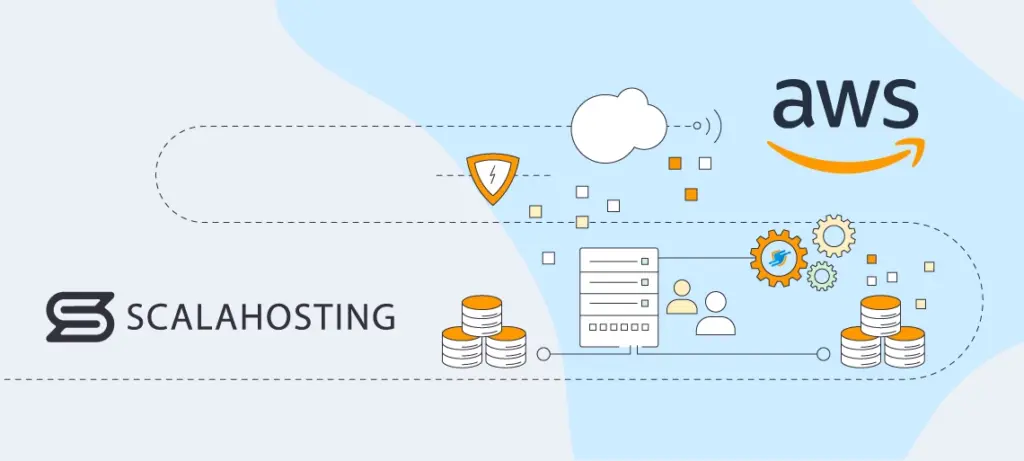 Both ScalaHosting and Amazon aim to provide the most reliable and cost-effective service to our customers, so naturally, we partnered up.
As a result, ScalaHosting now offers startups more server options, ranging from 2GB to 16GB RAM. You can also get up to 4 CPU cores on the fixed plans. Our server locations have also expanded – now there are 13 additional cities on four continents:
Virginia, Ohio, Oregon (US)
Montreal (Canada)
Ireland
London (UK)
Paris (France)
Frankfurt (Germany)
Singapore (Singapore)
Tokyo (Japan)
Seoul (South Korea)
Mumbai (India)
Sydney (Australia)
All clients also get direct access to SPanel. Our custom-built hosting management platform is lightweight, fast, and adds an additional layer of security to your server. You will automatically get an SPanel AWS account, once you subscribe to a plan.

Our AWS Hosting options come with 24/7 support and remote daily backups. They also enable you to scale your plan with a single click.
Contact us today to kickstart your AWS journey!
Wrap Up
As you can see, there are many reasons why your startup should use AWS Managed Services. Bottom line is that you get a cost-effective service that will help free more time for you to focus on your main goal – developing your business.
The AWS Startup Programs are also not to be underestimated. Right after you get accepted, you will receive AWS credits, which can be exchanged for services. The program also provides exclusive offers, personalized content, event access, and more.
So, what are you waiting for? Jump on that bandwagon!
FAQ
Q: What is the benefit of using AWS Managed Services?
A: There are a lot of benefits to using AWS Managed Services. It will take a lot of the burden of daily operational tasks off your shoulders, for example. It's an easy, secure, reliable, and cost-effective way to free more time to focus on your business.
Q: Why do many startup companies prefer AWS over traditional on-premises solutions?
A: Many startup companies choose AWS over traditional on-premises solutions because it is generally more affordable. Amazon lets customers pay only for the resources they actually use.
In addition, the pricing is flexible and the subscription plans can be changed every month. It also has free tiers for startups and special programs for new businesses.
Q: What does managed service mean in AWS?
A: It means that AWS offers several tools and services that are managed by its team. It will help automate infrastructure management tasks, such as monitoring, security, backups, and more.
Was this article helpful?