Most web admins rely on SSH access to securely access their remote servers to run commands. It helps them perform commands on servers as if they're physically present there.
What is SSH? How do you enable it for your hosting account? And how can you access your remote servers securely using it? 
This article guides you on everything you'd need to know on SSH Access. 
Let's take a look.
What Is SSH Access?
SSH, also known as secured shell, is a communication protocol that allows two computers to communicate securely over an open network, such as the internet. 
The protocol provides strong password and public keys authentications and encrypted data communication between two computers (usually between a server and client) connecting over an unsecured network.
It authenticates a remote user, transfers input from the host to the server, and relays the outputs back to the host.
SSH helps web admins to:
Manage, control and modify systems and applications remotely

Run commands like creating and managing databases on servers from anywhere and securely transfer files between computers

Create secured tunnels for other application protocols and run sessions remotely
Secure Shell refers to both the cryptographic network protocol and the suite of utilities that implement the protocol.
And how would you enable this protocol for hosting accounts?
Let's take a look.
How to Enable SSH Access
Scalahosting makes enabling SSH access for any hosting server intuitive. You could get this done in less than five steps, and here's how.
Log in to your Spanel account with the admin login access. Spanel is an all-in-one Scalahosting's control panel that allows users to manage their hosting accounts.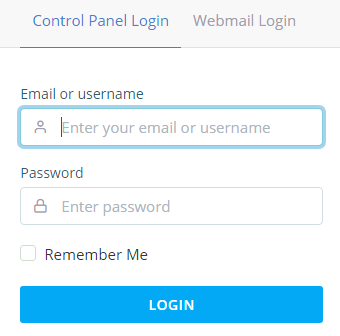 Spaniel redirects you to the control panel dashboard after a successful login. 
Locate 'Manage SSH Access' under Account Management on the dashboard's left panel and click on the tab.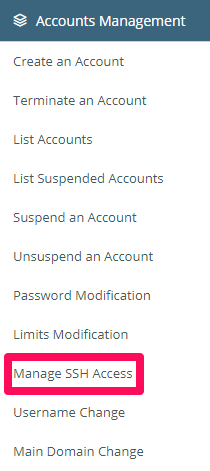 On the new page, locate the domain you want to enable Secure Shell and toggle the red button to green.

That's it — Spanel takes care of the rest.
Note: Use SSH port 6543 or the port Spanel shows on your dashboard to establish an SSH connection and authenticate your account's username and password.
And how do you establish an SSH connection to your remote server?
Here's how.
How to Connect to Your Server Via SSH
To connect to your remote servers from your local computer, you'd need to install an SSH client and connect it to your server. The approach differs for Windows, macOS, and Linux users.
Let's quickly examine them.
Windows
Windows users can set up SSH connections using PuTTY—a free and intuitive SSH client for the Windows platform. 
Download the PuTTY installer package to your computer, and run the package to install the application.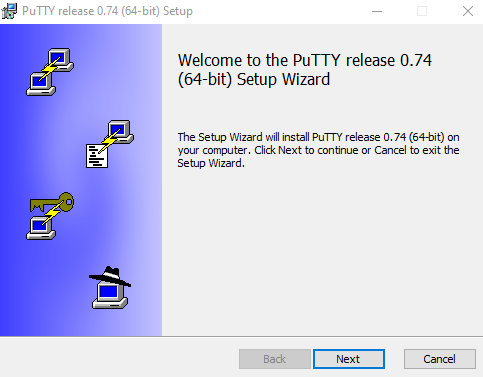 Launch PuTTY from the computer's Start menu.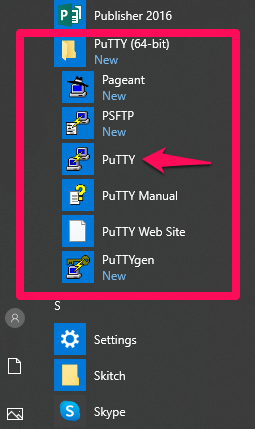 On the PuTTY configuration window, enter your hostname or IP address to specify the location you want to connect to.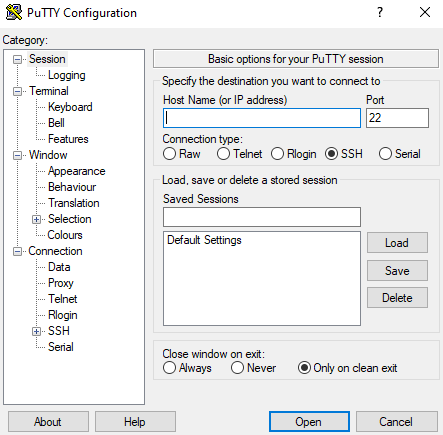 Enter the appropriate port number and select 'SSH' as the connection type. Click on the Open button to establish the connection.
When prompted, enter your Spanel username and password to authenticate the access.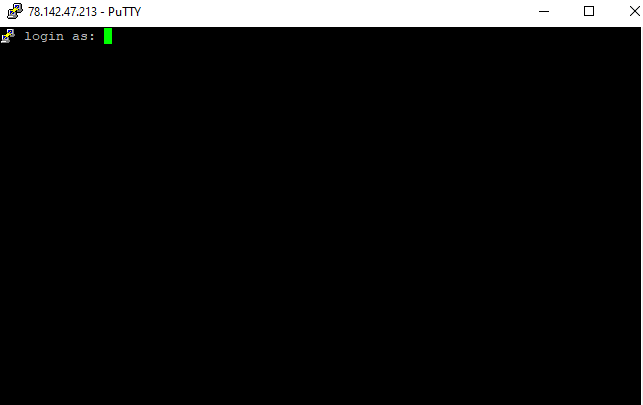 macOS
Unlike Windows, some operating systems like macOS have an in-built SSH terminal, so you don't have to install an SSH client.
To open the SSH terminal, go to Utilities under Applications and click on Terminal—here's the flow: Applications > Utilities > Terminal.
Run this command on the Terminal to establish the connection.
ssh -p 6543 cpanelusr@00.000.00.00
Replace cpanelusr with your username and 00.000.00.00 with your IP address. 
Also, note that '6543' is your default Scalahosting SSH port; you could change it on the command if you've another.
Linux
Linux distributions often have in-built SSH clients. But for those that don't, you can install an OpenSSH client to access your server remotely.
But first, here's how to check if your Linux-based system  has one:
Load the terminal with the shortcut CTRL + ALT + T.

Type sss on the terminal and press the Enter key.
If the system has an in-built SSH terminal, you'll receive a message that looks thus:

Now run this command to access your server remotely.
ssh -p 6543 cpanelusr@00.000.00.00
And don't forget to replace cpanelusr with your username and 00.000.00.00 with your IP address or use the appropriate port, if any. 
But if the system lacks an in-built terminal, follow these steps to quick the OpenSSH client:
Run this command to install the client

sudo apt-get install openssh-client

Type your superuser password when prompted

Press the Enter key to complete the installation
Open the installed SSH client and run the command below to connect to your server.
ssh -p 6543 cpanelusr@00.000.00.00
Make the necessary changes before executing the command. 
Wrapping it Up
You can easily manage your servers using SSH access. This guide just described a straightforward way to go about it. 
Scalahosting automatically provides dedicated and VPS hosting users with remote SSH access, which allows them to change anyone and anything on the server.
They can:
Activate SSH on sub-accounts or any Spanel account

Enable normal or jailed SSH for their clients

Manage SSH for multiple sub-accounts
You can get around-the-clock support from Scala Hosting customer support team. It's one click away.