Domain selling lets you cash out on unused domains instead of allowing them to lie fallow.
You could list a domain name on domain reseller marketplaces for a quick sale or set up a ScalaHosting domain reseller account if you wish to make domain reselling a mainstay business.
As a ScalaHosting domain reseller, you can register trendy domain names as low as $8 and sell them at huge profits, making domain flipping extremely profitable.
For instance, Carinsurance.com sold at a staggering $49.7 million in 2010, while iCloud sold at $8 million a year later. SEC filing shows that Ganneth acquired Cars.com at $872 million, probably, making it the most expensive domain name ever.
Perhaps, right now, you're wondering, "why can't this be me?"
Luckily, that's why we put together this article to guide you on taking this journey.
Listing Your Domain for Sale
Listing your ScalaHosting domain for sale on marketplaces is the best option if you've only one or a handful of domains and don't wish to make domain reselling a permanent business.
We've covered the process to help sell your domain name for a nice sum – follow the steps to get started.
Determine the Value of the Domain
Overpricing your domain name could make finding buyers challenging. So, ensure to slap the right price tag on the domain.
Use NameBio to arrive at the proper valuation for your domain name.
Update Your Contact on WHOIS Directory
Most buyers look up the WHOIS directory for domain owners' contact information to open direct communication with the owner. Updating your WHOIS contact makes finding your contact painless.
Contact your domain registrar to update your record or support if you bought the domain from us.
List Your Domain On Domain name Marketplaces
The best place to find serious buyers is on domain marketplaces, enabling you to sell the domain quickly and at the right price.
Some of the best domain marketplaces to consider include –
Sedo

Sedo allows users to sell at a fixed price, negotiation, or through auction.
It allows users to promote their domains to top listings to sell quicker.
In addition, they provide escrow service, transfer services that let users frictionlessly transfer their sold domains to the buyers. The platform also includes domain appraisal for correct domain valuation.
Sedo has impressive engagement numbers. It received over 2.7 million visits last month and has a relatively constant monthly traffic volume.

Flippa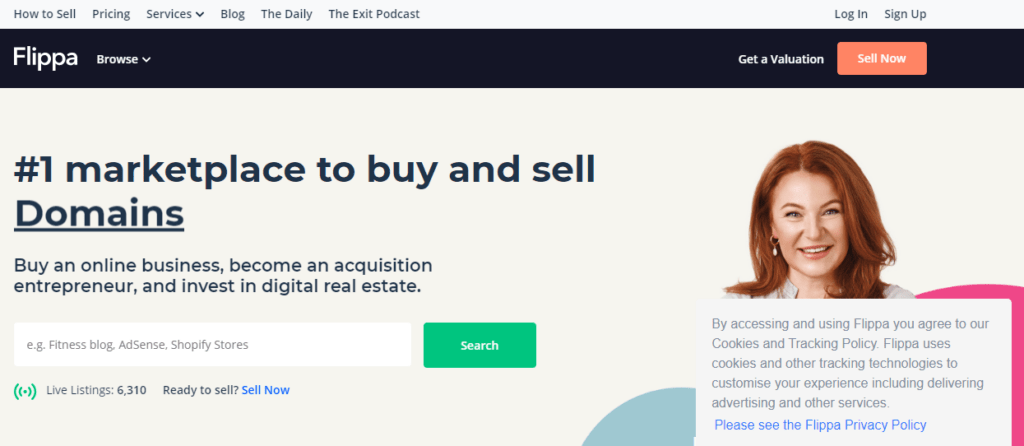 Flippa is an online marketplace for buying and selling online businesses, including domain names, websites, apps, eCommerce stores, and others.
It provides price valuation, escrow service, sales contract, and sales support.
Flippa also receives impressive monthly visits; about 1.2 million visited last month.

Afternic

Afternic helps users to promote their domain names to a large audience of qualified buyers. It runs a reseller network that can place your domain in front of active buyers across 100 sites.
The platform offers a sales acceleration service that lets users sell quicker and maximize sales revenue.
Afternic is the world's premiere domain marketplace attracting over 4.5 million people monthly in the last six months, with over 4.8 million visits last month and up to 5.25 million in March.

Optimize Your Listing
Optimize your listing to make it attractive to buyers. For example, consider adding the domain age, traffic volume, and domain authority to the listing and make them prominent.
Buyers often scramble for domains with the above three things.
Receive Payment with Escrow Service
Escrow services provide a safe way to receive payment from buyers.
But you don't have to worry about this if you are selling through a good domain marketplace since most of them provide a reliable escrow service.
Transfer the Domain
Now transfer your domain to the buyer to complete the process. The steps to go about this differ depending on how you sold the domain name.
Some domain marketplaces, like Sedo, offer a seamless transfer service. You could contact our support if you run into transferring your domain.
Setting Up a ScalaHosting Domain Reseller Account
ScalaHosting domain reseller account gives you more freedom to dive deeper into domain name flipping. It lets you run domain flipping on a larger scale and more profitably.
Three things you could do with the account include:
Providing domain selling service to clients wishing to register domain names, making you a domain name registrar—our white-labeling service

lets you build a customizable domain registration experience for your clients.

Registering premium domain names for flipping on domain marketplaces.

Registering domains for clients and flipping.
The account allows users to register domains, renew and transfer at lower rates. But, first, let's examine how to set up an account.
Step 1: Sign in to Your Client Area
Visit the ScalaHosting website to log in to your client area. This user-friendly interface lets you manage your ownership details, contact, domain name, services, billings, payment history, and others.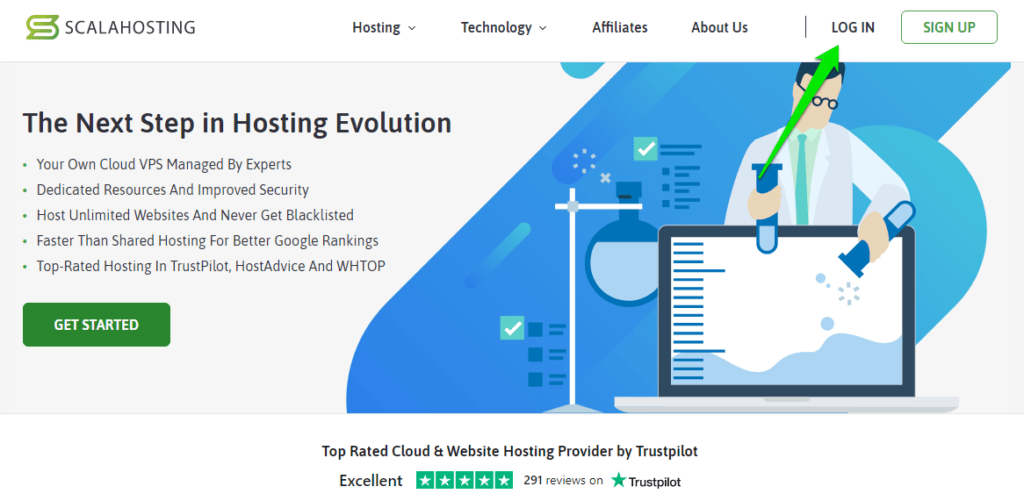 Enter your email address and password in the appropriate text boxes to sign in or use your Facebook or Google accounts.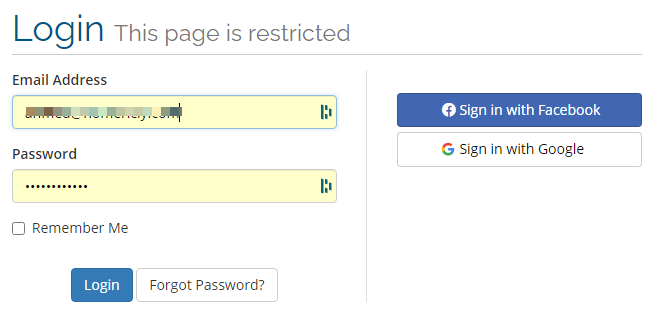 Step 2: Order New Service
You can set up a ScalaHosting domain reseller account by ordering for the service. Click the Order New Services tab on the left panel.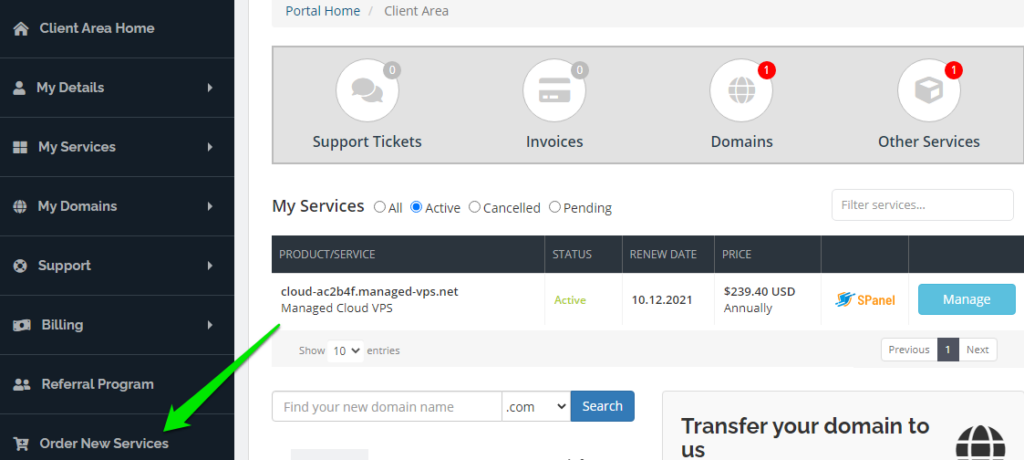 Select Domain Reseller under Category.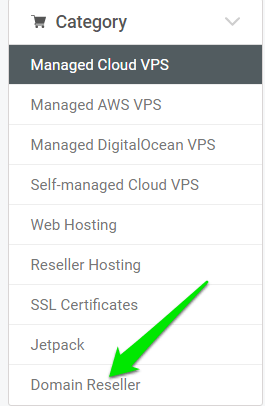 Step 3: Order the Service
Click the Order Now button to complete the transaction.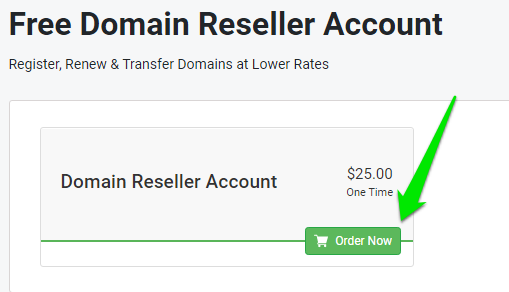 ScalaHosting charges zero setup fee but requires users to add a minimum of $25 to their account for registering and transferring domains. You'll get your domain seller account fully set up and a welcome email with the login details after completing the $25 payment.
Step 4: Choose Your Payment Method
If you proceed with checkout, ScalaHosting prompts you to register a new domain or transfer your domain from another registrar to ScalaHosting.
If you don't wish to do any of these, then select "I don't need a domain."

Kindly click Continue to choose your payment method.

Please click the checkbox to agree to the terms of service and proceed to payment.
Completing the payment gives you access to a comprehensive and intuitive control panel that lets you register and transfer domain names effortlessly.
Now, register some trendy domain names to start flipping for cool bucks.
Need Support?
If you have questions on selling your ScalaHosting domains or setting up domain reseller accounts, reach out to our support, and we'll be glad to assist.
How To Point a Domain Name To a Web Hosting Provider