If you just created a website for your business or company, hurray — you're one step into succeeding online. What's more, if you created your website with WordPress, then you're a part of the four out of ten people who use WordPress.
As a beginner, you might find it overwhelming to log in to WordPress for the first time. If you read on, you'll find that it's straightforward to grasp. Let's go over the essentials of logging into WordPress and accessing your admin dashboard.
How to Find Your WordPress Login?
Before you get to log into your dashboard, you must first install WordPress. You can do this manually or let Scala Hosting's SPanel automatically run it for you.
Let's talk about the various ways to log in to your WordPress.
Option 1: URL Login
You set your WordPress admin login details during WordPress installation. So, if your hosting provider is Scala Hosting, all you have to do after installation will be to edit your website URL. 
Adding /admin/, /login/, or /wp-admin to the end of  your website's URL will redirect you to the login page
Here's what it should look like:
www.mywebsitename.com

/admin/

www.mywebsitename.com

/login/

www.mywebsitename.com

/wp-admin
These (modified) URL links will redirect you to the WordPress admin login page. 
However, if you were previously logged in, then www.mywebsitename.com/wp-admin and www.mywebsitename.com/admin/ will log you in through a previous session.
Remember to substitute  "mywebsitename.com" with the (domain) name of your website and tick the "Remember Me" option to stay logged in. Depending on how you set your cookies, you'll stay logged in for a few days.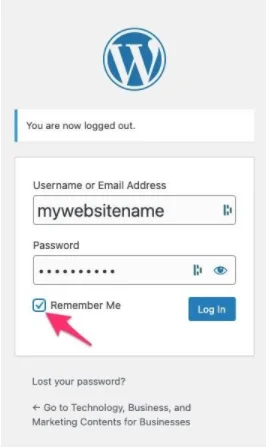 Nevertheless, some reasons might prevent your WordPress admin login URL from working properly. If you experience this problem, use the URL below to log in successfully. 
www.mywebsitename.com/wp-login.php  
Option 2: WordPress Front End Login
Some WordPress themes provide a login button or login form at the front end to make login easy for you.
Click the login button to go to a Login Admin page, then fill in the username and password you created when installing your WordPress.
Once your login is successful, you'll have access to your dashboard (backend).
Option 3: Logging into WordPress with a Subdirectory
Did you install your WordPress in a sub-folder like /WordPress/?
Then your login URL will be like this:
www.mywebsitename.com/wordpress/wp-admin
If you installed WordPress on a sub-domain, like "support" or "blog," then use any of the URLs to access your WordPress login area. 
www.

support

.websitename.com/wp-admin

www.

blog

.websitename.com/login

www.

blog.

websitename.com/wp-login.php
We recommend you change your login URL for better security since it's the default login URL for everyone. 
You can do this manually or through a suitable plugin.
Other Ways to Login to WordPress Admin Page
In addition to the login directions above, you can also access your WordPress admin page easily through the other ways below.
Bookmark WordPress Login page URL 
Bookmark WordPress admin login URL to the browser's bookmark bar by holding down the keys, CMD + D (on Mac) or Ctrl + D (on PC), on your keyboard. 
Alternatively, click on a star-button at the right upper part of your browser to add the bookmark.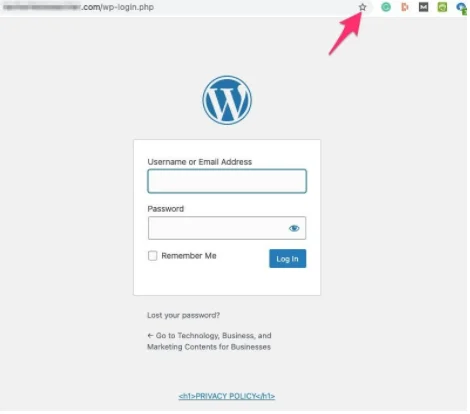 Add a Login Link to the Website Menu
Copy the WordPress Login URL and login into your admin dashboard. Click on Appearance.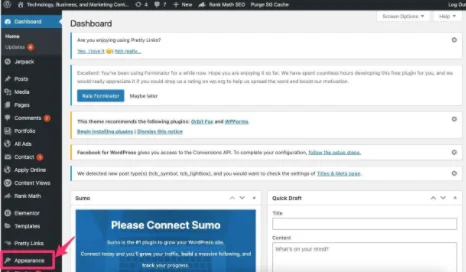 Then select Menu from the options.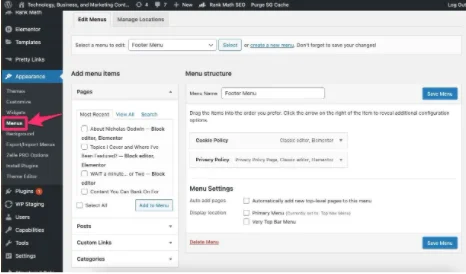 To add the login link, go to 'Add menu items' and click 'Custom Links.'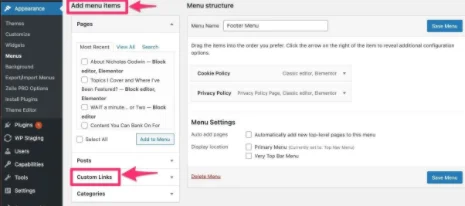 Name the URL and click 'Add to Menu.'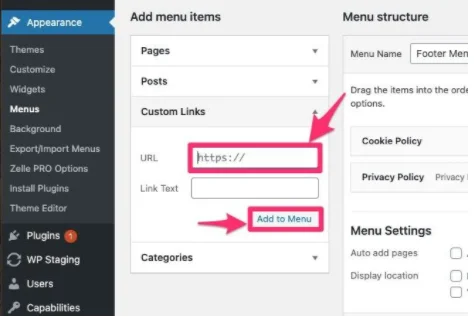 The Menu structure will indicate that the link will appear at the footer menu of your front end.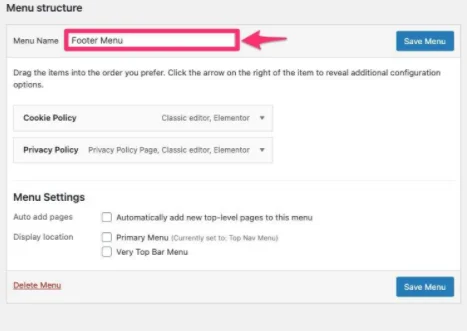 Click "Save menu" when you're done.
Meta Widget
Go to 'Appearance' on your Dashboard and click on 'Widget.'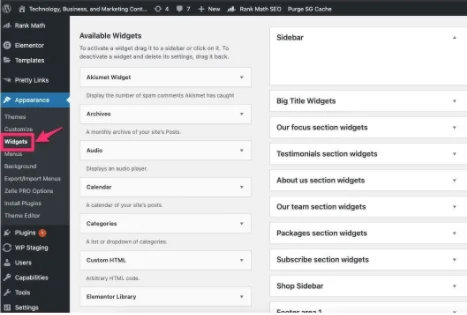 Go to 'Meta' and save the URL under 'Title.'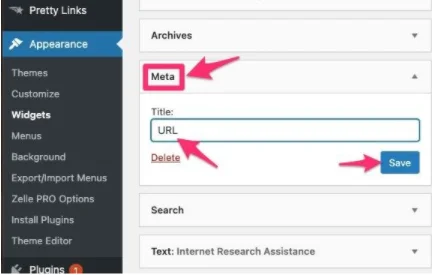 Remember to choose where you want it to appear (such as the sidebar or footer).
How to Access your WordPress Admin Dashboard?
Since you know how to find the WordPress admin login page, let's look at how you can access your dashboard. 
On the WordPress login page, fill in your WordPress Username or Email Address and Password. (the one you created during website installation).  After typing in the required details, check the "Remember Me" box and click "Log In."
Alternatively, you can install an "Always Remember Me" plugin to automatically check the "Remember Me" box each time you log in to WordPress. 
Wrap Up
Now you know how to log into your new WordPress account, you can manage multiple websites with free CDN and SSL via your SPanel. This will reduce the chances of forgetting your password or having to remember login URLs.