SSH connections allow you to create secure connections between your device and a server. They rely on public-private key pairs for this to happen. The system offers greater security compared to credential-based access methods such as username and password.
The generation of SSH key pairs must be done on your device to create a set that matches your device. The process will differ slightly depending on the system used.
Generating an SSH Key Pair on Linux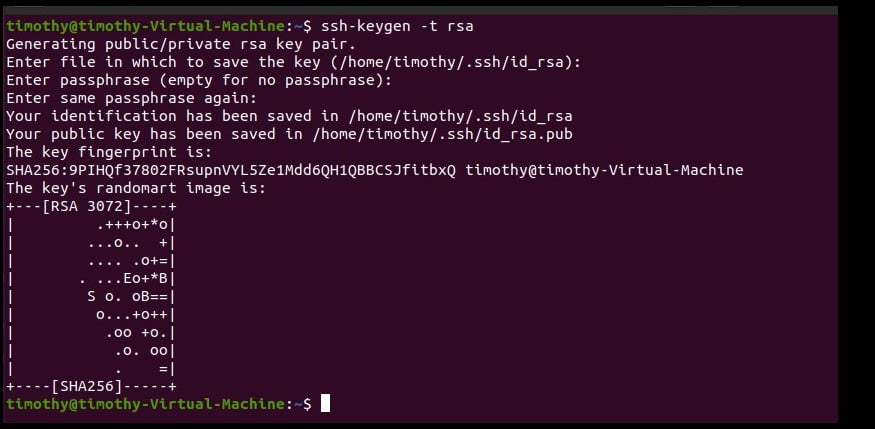 Step 1.

Open a terminal window and type:
ssh-keygen -t rsa
Step 2.

Enter the path where you wish to save the key. The default path is

"/home/username/.ssh/id_rsa"

– you can simply hit the enter key to accept this.

Step 3.

Enter your passphrase/password, then one more time to confirm that it is correct.
You can locate the generated keys in the directory specified in Step 2 above. The public key should be uploaded to your server, while the private key should be embedded in your device.