A subdomain is an additional URL that stems from your primary domain name. For example, blog.yourdomain.com is a subdomain of www.yourdomain.com. To create a website on a subdomain, you need to assign a subdomain in your web hosting control panel.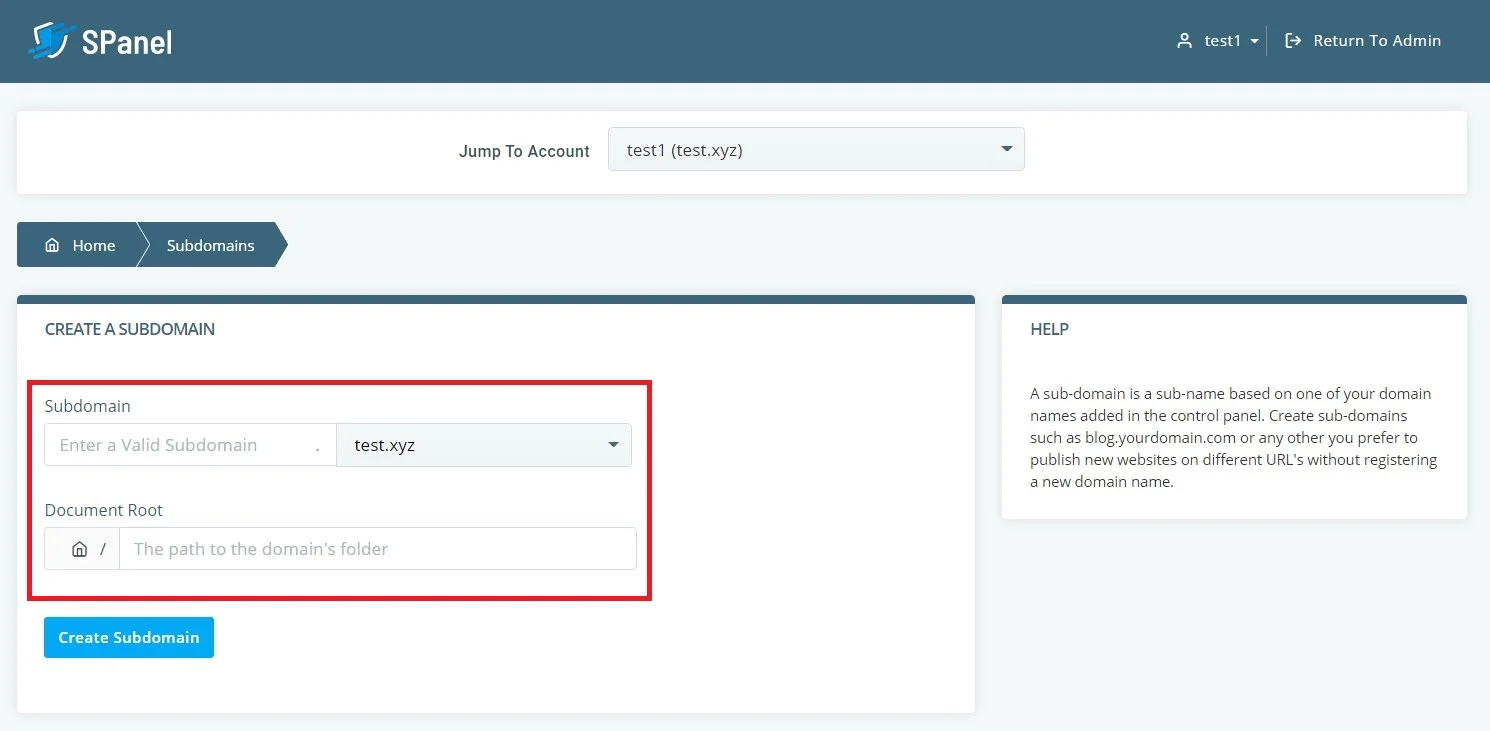 Step 1.

Log in to your web hosting control panel and click on the "Subdomains" option.

Step 2.

Type in the name of your subdomain and select the primary domain to which you want to attach it.

Step 3.

Specify the root folder for the subdomain and click "Create Subdomain."
Subdomains can each have unique content and even a separate web application driving it. For example, you may create a static website on your primary domain and have WordPress running on your subdomain.To create a website on the subdomain, you must place its files in the correct location. This location is the one specified during the creation of the subdomain.
How To Point a Domain Name To a Web Hosting Provider