Starting a Hosting Company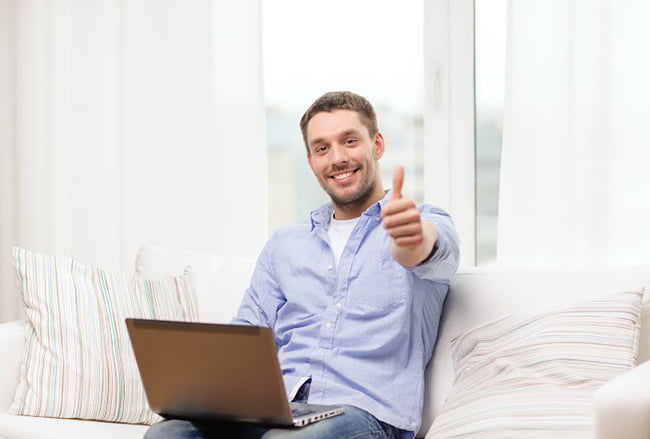 The hosting business is becoming more and more attractive every day. Not having an individual online presence and business image is suicidal in the era, defined by the World Wide Web. With the advent of the technologies everyone is presenting himself with an own website and therefore is looking for a reliable hosting company, which offers reasonable prices, a variety of additional features and excellent services. However, the web hosting requires a good vision and some smooth business flair. The hosting providers are constantly offering new and upgraded plans and services.It is a way to gain money without a lot of risk. Some people manage to earn thousands of dollars just by sitting at home and hosting a number of servers. So how can you achieve that?
If you decide to try the hosting business it's really important to deepen your knowledge on the topic first. It's not just about learning the different types of servers and how to manage them, you should really get to know your competition – what do the others offer, how do they present themselves, which is the winning strategy and so on. The saying of Sun-Tzu: "Keep your friends close and your enemies closer" may come across as a cliché nowadays, but it's one of the important strategies when talking about web hosting business.In fact, everyone can start a hosting business and that's the charm of it. Unfortunately, that's the harm of it as well.
The first thing to do when starting a hosting company is finding a good hosting plan. Most of the people are confused when it comes to choosing between a virtual private server (VPS), a reseller hosting and a dedicated server. The VPS would require from you the skills to manage a server. If you don't have such, you will need to pay for managed VPS, which would increase the otherwise affordable prices of this type of hosting. A dedicated server would give you full control, but the costs are often ten times higher than those of resellerhosting, not to mention the management of the server. We can only advice you to go with a cPanel reseller hosting plan as this would spend you a lot of money (in comparison to the dedicated server) and worries about technical issues. Such plans would give you a very good and fast connection at affordable start-up prices.You won't need to go through all the drama of buying and setting up a cPanel and you won't have to monitor your server all day long, with the risk of a possible crash during the weekend, which you will not be able to repair until Monday (for example). Your cPanel reseller hosting provider will be in charge of all of this. The reseller hosting, as you can guess from the name, gives you the opportunity to sell hosting under your own brand. The choice of a good hosting provider will have a positive impact on your business image. It is preferable to choose a cPanel reseller hosting, because your clients will receive an account with an already installed cPanel, which will give them the opportunity to easily manage their websites without having any special technical skills.On our website you could find different cPanel reseller hosting plans, which will provide you with unlimited cPanel accounts, US or Europe datacenter, 99.9% uptime and many other features. As in any business, the more resources you buy, the more advantageous the hosting plan will be. It is very important to plan precisely your purchase of bandwidth. It is usually measured in megabits per second (Mbps) or terabytes (TB). If you buy 10Mbps bandwidth, you will be able to host around 1000 VPS accounts. You should carefully consider what exactly you would like to offer to your clients in order to buy the corresponding amount of resources. For example, new blogs usually don't occupy more than 1GB of bandwidth, but make sure to provide your customers with enough resources in order to guarantee them little to no downtime for their websites. But don't make the mistake to give away a great deal of resources, when they are not needed, as well: this could damage your income. Make sure to establish a secure business plan before purchasing or selling anything and try to keep up with it. Most of our cPanel reseller hosting plans offer unlimited bandwidth. After this step is time to define your Terms of Service and Privacy Policy in order to create a legally binding contract between your company and its' clients and to secure your data. In this case you can use a template as there is a huge variety of them on the internet, so you can find one to fit your personal needs.
It is an important task to set up an accurate pricing. You should definitely make a thorough research and find out what do your competitors offer and at what price. Then try to choose competitive but reasonable prices – you should satisfy your clients as well as your company. It's a plainly as anything that the clients, which have an e-commerce website should be charged higher because of the security certificates (like SSL), which they may need. This applies to the websites, requiring bigger amounts of bandwidth and other resources as well. Many of the hosting providers depend on the fact, that their customers will not use all of the resources, which are allocated to them, and because of this offer effusively low prices. But if someone decides to do so, it is possible that the customer experiences downtime or the whole server crashes. Try avoiding such strategies and be fair to your customers. This will reflect positively on your company in the long term. Gaining trust in your clients will give you a benefit by the advertising through word of mouth. One of the best ways to create effective hosting plans is by providing your clients with additional services, which will distinguish your company from the competitors. It is a good idea to offer specialized hosting, which fits WordPress or another web site builder as well. Selling websites along with the hosting plans will be profitable too, as many people look for sites, which are already making money. Find a way to offer deals and discounts, which would make your company look attractive and preferable, compared to the others.
One of the first questions to pop up when starting a hosting company is finding clients. One of the features of cPanel reseller hosting are the free advertising credits for search engines. You will be able to directly promote your website in engines like Google and Yahoo. It is a good idea to advertise your services to local businesses as well. Purchasing an add-space in some websites with a huge amount of traffic would be beneficial for your business too, as the banner space, which such sites sell, is usually quite affordable. You should definitely create profiles of your company in Facebook, Twitter and some other social networks. It is a great way not only to advertise, but to receive feedback and some constructive criticism as well. You can use your social accounts in order to share the news and the updates of your company with your clients and to communicate with them. Of course, the word by mouth is a fool-proof option as well. By creating a base of satisfied customers, there's no way that the word doesn't spread. In order to popularize your business, you should combine all of these methods and make the best of the situation. It is very important to create a professional website, which will present your company properly. Invest in a proper design and easy navigation. Try to avoid the popular pre-made template sites, which will not express your company's identity. The saying "dress for success" absolutely applies here – as the website defines your business image on the internet. Remember that this is the initial impression, which your customers will have of your company, so make it beneficial. Make sure to actualize all the information regularly and to keep your clients up to date with any news. Another great way to promote your business is by creating a blog. If you could find a skilled writer to manage the content of it and use a lot of keywords in order to gain more views, this would definitely bring you more clients.
So, you've created the company – what now? It is really important to find a good support team. Tackling with the problems of 20 clients at the beginning wouldn't be a challenge for you, but with the growth of your business, you will need a strong technical support team in order to cover all of the thousands of issues, that may come up. Technical support is one of the biggest demands of your customers – it is a significant factor by the choice of a web provider itself. To invest in a good support team will reflect hugely on your business later. You need to be able to provide your clients with a 24/7/365 available technical support. This is crucial for the success of your company. We provide our customers with an always available technical support through chat. Hence our administration team will take care of every single technical issue, which you may encounter.
After taking care of the technical issues of the company, it's time to think about the web presence. In order to have a chance in the web hosting competition you have to establish a powerful presence of your company on the internet. Besides creating a professional website, you could try participating in some web hosting forums such as "webhostingtalk". Writing articles and posting them on relevant websites with a link to your own is an excellent idea as well. The cPanel reseller hosting often gives you the opportunity to customize the control panel of your clients' accounts with the logo of your company. This will also give a more professional and competitive image to your brand.
Make sure to have patience and know that initially you will have to invest a certain amount of money in order to make the whole thing work. It will take time to find a strong client base and even more time to begin profiting from it. Don't take this the wrong way – there are companies, which have started with barely anything and ended up a huge and popular hosting provider, but the chances are little. So our advice is to spare some good money and have the will to wait until the income starts to grow instead of giving up on the first month. With a good planning and some good advertising you should gradually achieve your goals.
All in all, starting a hosting company with a cPanel reseller hosting plan would give you the following benefits: after the setup at the beginning, you will not have to do much work, but your income will increase, especially if you target a big group of clients. You will have the opportunity never to meet your clients and to work from home. You will save yourself the purchase of acPanel, security certificates and other features, because most of them will be included in your hosting plan. Not to mention that you will be your own boss and will be able to setup your own websites as well. When starting a hosting company you will have to sacrifice a lot of time, energy and money. Remember to plan carefully your purchases and offers – a lot of web hosting companies have come and gone within a month because of the absence of a secure business plan. The key is to be patient – it's not guaranteed that you will be able to make a profit during the first weeks (although it's not impossible). Fortunately for you, your customers will become a regular profit for your business in the long term. Your work will consist in keeping the old clients and seeking new ones. With a little patience and luck, you will create a profitable company in no time.