What is Reseller Hosting and How to Pick the Best Plan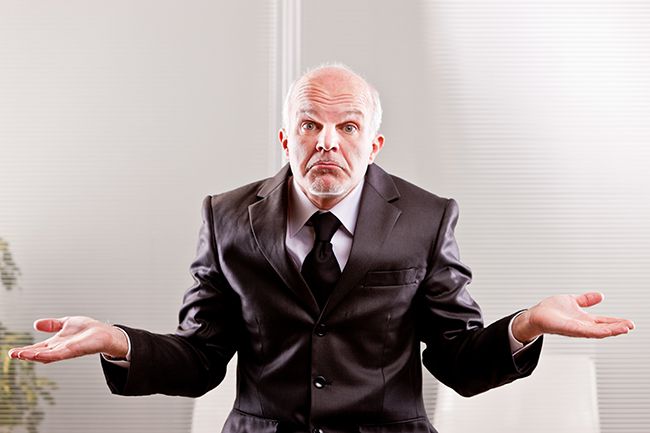 The web hosting is the present and the future of the online business. Many of the entrepreneurs are seeking for new and safe strategies for gaining money. But why exactly should you get involved? Web hosting is the service, which connects a person's website to the internet and maintains it. With the growth of the internet and the everyday increasing amount of websites on it, there is a big field of activity for you. That's because the internet has become a crucial part of our everyday life – to a random person, it is a huge factor for making decisions and an information source; to a businessman it is a way to present a company and have a presence in the online space in order to compete even with the most popular brands. And since most of the people would like to focus on their business rather than dealing with their websites' problems, the hosting services are becoming more and more popular. With a reseller hosting plan everybody gets the chance to offer hosting services without having any particularly good programming skills. Starting an own hosting company is one of the easiest way to earn money just by sitting at home without even getting out of your pajamas. You only need to find a solid customer base and you will be able to collect some good monthly revenues. And it doesn't take much investment at all. If this is an outfield for you, we will explain how the whole thing works in the next few lines.
The first step when starting a web hosting business is purchasing a reseller hosting plan. But what exactly is reseller hosting? This type of a hosting plan gives you the opportunity to sell hosting services under your own brand. What happens is that you pay for a certain amount of bandwidth and other resources and then you can divide them in separate accounts and create your very own web hosting plans. And this is why starting a hosting company is an easy way to gain revenue – most of the hosting providers offer quite reasonable reseller hosting plans. As you can see, a reseller hosting plan means a lot of flexibility – you will set up the pricing on your own. Some of the hosts will even let you customize the server and the cPanel. You will be provided with multiple SSL certificates and IP addresses. Based on the operating system there are 2 types of reseller hosting – Windows reseller hosting and Linux reseller hosting. When it comes to paying, most of the hosts will charge you per client. It is important to think of a business plan before purchasing anything. You should carefully consider which type of sites you would like to host – the websites of big business companies or small personal blogs. Setting this goal will help you estimate how much resources you need to buy from your hosting provider. And the best thing about reseller hosting is the fact that your provider will be in charge of all of the technical issues, so you don't need to have some amazing programming skills in order to sell hosting packages. If there is a problem with one of your clients' websites, you only need to contact your provider, who will be available to you 24/7/365 and take care of it. This means that you will have the opportunity to manage the customer support and not think about the technical support.
As we mentioned earlier, you will be able to choose from Windows and Linux reseller hosting. Basically, both of the options will bring you equal efficiency. The main difference is at the applications, which the operating systems are compatible with. For example, PHP and MySQL run on Linux, so if your clients are working with WordPress this would be the better option for them. But if they require applications such as ASP and MSSQL, you will have to choose Windows reseller hosting. However, Linux supports 95% of the existing software. And when talking about the price, the Linux reseller hosting plans are significantly cheaper, because Linux is a free open source system, which means that your host doesn't pay licensing fees in order to use it.
Like some of the other hosting plans, there are 2 types of reseller hosting when it comes to the way of operating with data. The HDD reseller hosting works with the traditional hard disk drive technology. It is fully mechanical, because the HDDs spin around their platters in order to write or read data. To the contrary – the SSDs or Solid State Drives are completely electronical. That's why they are the latest technology in the field of storage devices. The SSD reseller hosting plans will offer you and your clients a faster loading speed, better performance and a minimal possibility for data loss. And all of those advantages exist because of the fact that there is no rotation by the SSDs, which means a faster working process, mobility and no chance of wearing out. That's why we can recommend you to go with SSD reseller hosting, because the SSDs are an innovation and improvement in the area.
So, by this point, you should be having a clear image of what reseller web hosting actually means. If you have decided to start a hosting company, you're most probably wondering how to find the best reseller hosting offers on the market. Now we will sum up the most important factors when seeking the best reseller hosting plan.
Firstly, it is very important to find a reliable host. The web hosting company you purchase your plan from will be in charge of all the matters around the server. This means that you should carefully choose an already established company and check its records. Search for opinions in the web hosting forums, take a look at the clients' reviews and compare the results with the competition. Keep in mind, that it may not be the company selling the most expensive plans the one to leave its customers the most satisfied. Finding a good hosting provider will result in more satisfied clients and therefore better income for your own company.
It is also important to check out and compare all of the additional features – if your clients will be able to use different programming languages for example or if they will be able to run all of the applications, which they require, on the server. And here comes the question: What is so special about a particular hosting company? Because of the big competition every web hosting provider offers different features. This is the safest and the most effective way to attract customers. After you have created your business plan, you will have an idea of which requirements your future clients might have. For example you can offer them reseller domains, so they won't need to register their domains by another host. Make sure to find a reseller hosting plan, which includes all or most of those requirements, because it is really important to meet the needs of your clients.
Of course, after you've decided what kind of websites you would like to host, you will have specific requirements concerning the amounts of bandwidth and other resources. It is clear that if you will be hosting websites with many visitors, you will need more resources, so you will have to seek a reseller hosting plan, offering the corresponding quantity. And the same applies to the security – if you want to host websites, which will include credit card transactions, you need to secure them properly and search for a web hosting plan, providing you with SSL certificates and similar features.
Another aspect to consider when searching for the best reseller hosting is an easily manageable cPanel. You need to make sure that your control panel will be convenient for you and that you will not waste too much time on managing the accounts on your server, especially if they aren't just a few. You should be able to take care of them with ease. Without and adequate cPanel (or Plesk, or any other kind of a control panel), you will be left entirely in the hands of the administration team of your web host.
You should also seek reseller hosting plans, which are customizable. Keep in mind that your clients will have specific requirements for their websites and you will have to satisfy them all. This means that you will have to be flexible, which should be a characteristic of your reseller hosting plan as well.
It is also a good idea to take a closer look at the hardware, which your hosting provider uses. This is a factor, which will affect not only your server but the websites of your clients as well. Because of the fact that performance is a very important characteristic of a website and because it is a factor for the ranking in Google, it is crucial for your success to offer your clients the best possible performance.
If you're striving for the best reseller hosting, you should definitely make a little research on the technical support that your host offers. Of course, on every web provider's website you would find a "24/7/365 technical support guarantee". However, you should check out all of the comments and reviews on the subject. You should research the different opportunities of contacting your host – the more there are, the better. Keep in mind that providing the best technical care would impress a lot of customers.
And, of course, pricing. Before even launching the business you need to carefully consider your budget. It could take a long time before creating a solid base of customers and a constant revenue – sometimes even a year or two. This means a solid investment as well. Make sure to compare the proportion between price and features when looking the different reseller hosting plans up. You will have to be well grounded in the renewal fees and all of the additional expenses, which may come up.
As you can see, everything you need to do is to start a thorough research and then make a comparison. Don't make the mistake to reduce the research process to a minimum. Finding a reliable host and a suitable reseller hosting plan will make a huge impact on your business on the long run, because you will be fully dependent on your host in the near as well as in the far future. Deepen yourself on the subject before starting your own business. During the time, at which you're choosing a reseller hosting plan, you can get to know your own competition. Take a moment to note of what the others offer, what are the clients attracted by, which is the best strategy and so on. Taking a good look at the big picture will help you create reasonable plans and know how to present yourself among the online space.
So, did you understand the idea of reseller hosting? Creating a hosting business can be quite financially beneficial for you in the long term. You should keep in mind that there could be a waiting period before gaining enough customers to earn a constant amount of money, but you should not give up. With the presence of the internet as a big part of our life there shouldn't be complications with the creation of a hosting company. All you need to do is to focus on choosing a reliable hosting provider and finding the best reseller hosting plan for you. Bear in mind our recommendations and you will surely be on the right track. Your reseller hosting plan should be suitable to your goals and it should meet all of your clients' needs. Because of the fact that the most hosting providers offer very reasonable plans, this is a very economical business option and a sure way to gain revenue. If you are on a way of starting a hosting business, we recommend you to check out our user friendly reseller hosting plans with features such as free domain accounts, free private nameservers and many, many others. So, what are you waiting for? It's time to launch your own web hosting company!