Pick cheap web hosting instead of free web hosting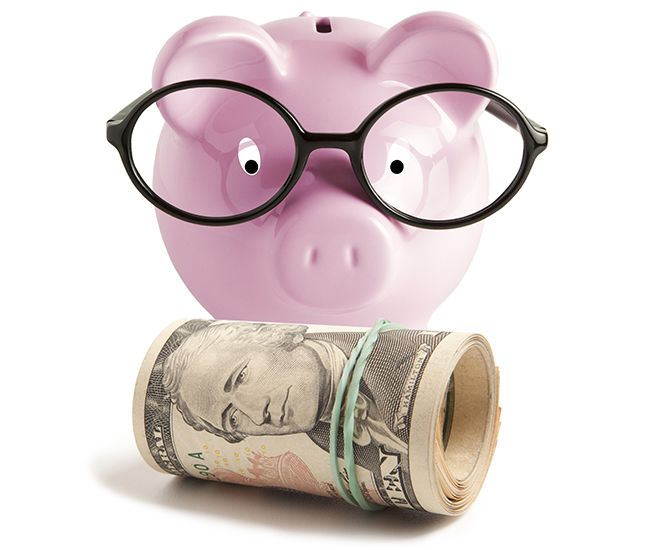 In the era of technologies the internet has become a vital part of our everyday life. More and more often we cannot make a decision before launching a thorough research in the online space. This applies to the new recipe for potatoes that we're trying to cook, the ballet classes that we're taking up or just to the new shoes we would like to buy. And that's why every business needs a website nowadays. This is the only way to compete with the bigger companies, because the size isn't a factor by the ranking in Google. The website creates a bridge for communication between the company, its employees and the clients. Besides, an attractive website can be used as a great tool for marketing. There are so many benefits of the creation of a professional website that it has become a must when talking about business strategies. After its creation comes the time to find a reliable hosting provider and choose a suitable web hosting plan. Some of the providers offer free web hosting and to the people, who don't have much knowledge on the subject, this may seem like a profitable deal. Moreover, due to the financial crisis and the big competition most of the small businesses are being careful when it comes to investing. However, even a cheap web hosting will open you much more doors than a free plan. If you are wondering which exactly the benefits of paid hosting are, keep reading this article.
Firstly, identity. If you decide to go with free web hosting, then your domain registration will be free as well. A domain is the unique name of a computer, connected to the internet, which replaces the IP address of the machine (for example: 168.212.226.204), which is hard for the human to remember. Anyway, your free domain will probably look like this: examplename.wordpress.com (in this case WordPress is the company, offering the free hosting). You can note, that such names are way harder to remember, because they are longer than the paid domains, which can result in a loss of clients. Besides, they look unprofessional and it is highly unlikely that potential customers trust a company with this kind of a domain, just because this option doesn't create a legitimate and serious business image. And what is more – your site will be ranked low in Google. One of the goals of every company's website is being at the top of the ranking in Google. When you pay for your domain, there will be key words included, which will make your website more recognizable for the search engines. Many spammers create websites with free domains, which is another reason for such sites to be ranked low. To conclude, if you strive for a trust-worthy business image and would like to have a good position in the ranking, the paid domain is a must for you.
And which is more, some of the web hosting companies, offering free services, are created with a set purpose such as identity theft or spam. Some of them will delete your website with no particular reason, which could be pretty disappointing, especially if you have spent a lot of time and effort on it. Another ones will add your e-mail to a list and send you daily spam. The fraud hides often in the "Terms of Service". Many of the unfair companies have a section, which says, that by signing with the provider, you're not longer a competent owner of your website. It is a simple way to take advantage of you, because most of the people don't pay attention to the conditions of the contract. The truth is, that it is a very hard task to find a reliable free hosting service.
The worst thing about the free web hosting are the advertisements. As you can imagine, the web hosting providers need to earn money somehow and they do this by putting an immense number of advertisements on your page, which could be pretty annoying for you and your customers. Having a big banner pop up when opening a new page or accidently clicking on one of the ten advertisements on it would most definitely put off a big number of potential clients. And which is more, chances are that by choosing the free web hosting, your provider would not allow you to sell place for advertisements on your website. This may not seem like a big deal to you if you are creating a personal blog, but if you are running a business website, this could harm your monthly income a lot. The thing is that paying for costing isn't a big investment to consider. Nowadays there are many cheap web hosting plans, which could bring you much more benefits than the free ones.
What's the situation with the security when choosing free hosting? Horrible. Because of the fact that you're sharing a server with many other accounts, a great number of users will also share an operating system with you and have access to your content. Not to mention, that if you're running an e-commerce website or just a website with a lot of private information, you will need a SSL certificate or something similar in order to secure your privacy. A free web hosting service will not offer you anything like that. And because of the fact that in a shared environment every account is affected by the actions of the others, if there is a hacker or a spammer attack in one of the websites on the server, it will most definitely influence negatively most of the other user as well. This means that your page can become inaccessible for an indefinite time and you will be left with nothing to do but wait.
Another aspect to consider when contemplating whether to go with free or paid hosting is the technical support. When you pay for hosting, you don't just pay the provider to connect your site to the internet. Such plans include technical support 24/7/365. And to the contrary – a free hosting would most definitely not provide you with the needed support, so if anything goes wrong, it will be up to you to fix it or you will need to wait a really long time. Remember that with every minute, during which your site is inaccessible, you could be losing clients. So if you don't find yourself particularly tech-savvy and if you don't want to be worrying about what may or may not go wrong or what issue may come up, then you definitely need to find a reliable hosting plan. Technical support is always included even in the cheap web hosting plans.
And how about the server resources? When it comes to free web hosting, they are strictly limited. Most of the providers of such hosting store many sites on the same server, so the amount of resources you're getting (like bandwidth, CPU time, RAM) will be insufficient for a business website. This means that you won't be able to upload all of the files you would like, especially the bigger ones like maps or video clips. In order to establish a stable communication with your customers, you should allow them to leave comments and feedback on your page, which will not be possible if the server resources are reduced to a minimum. If there is a bigger traffic in your website, it is most likely that you would not have the opportunity to handle it, because you will not dispose of the needed bandwidth. You need to know, that you will not be able to expand your site at all. The paid hosting plans will provide you with unlimited resources and which is more – some of them are scalable – with the growth of your website you will be able to increase the amount of resource you're provided with as well. There is only one thing to consider here – are you creating a website for fun or is it a business website? If it is a business website be sure to invest in order to earn later.
With the free web hosting services there are other limitations too. A good example are the file extensions. Some of the website developers use the SSI programming language in order to gather information from the server, so that there are no browser version problems. The SSI commands create files with the extension "shtml". If you are working with SSI, you will need a server, which is compatible with this file extension and most of the free web hosting services would not give you this opportunity. Even WordPress does not allow the installation of some plug-ins if your web hosting plan is for free. Remember that by choosing a paid web hosting plan, you don't just pay for the accessibility of your website, but you're provided with many, many additional services and bonuses as well. A whole lot of website owners make their decision about the web hosting provider basing it exactly on those additional features.
With free web hosting there is no uptime guarantee. Since you aren't paying for the service, your provider doesn't feel obligated to always make sure that your website is working efficiently. The host would not really care if you lodge a complaint, because it is hardly likely that you're bringing him any considerable profits. And because of the fact that the hosting company has stored many accounts on one server the chances that your site often experiences downtime are high. The banal saying "You get what you pay for" absolutely applies here. So if you're going with free hosting, be prepared for low speed and possible inaccessibility from time to time. On the other hand, most of the paid web hosting plans, even a great number of cheap web hosting services, will provide you with 99.9% uptime guarantee.
Of course, the big advantage of the free web hosting is the price. But remember – free doesn't always stay free in the long term. It's highly likely that after the first year you will be obligated to pay an account renewal fee, which could be surprisingly expensive. And there are always hidden conditions when signing a free plan. Very often in the list of terms there is an "account termination" mentioned. This means that if you outrun the amount of resources, allocated to you, your account will be eliminated. This happens very unexpectedly, because almost no one makes the effort to read the whole "Terms and Conditions" policy. Besides, the usage of resources is often out of your control, because your website's traffic can be easily affected from the actions of the other accounts on the server.
Keep in mind that a free hosting company can be unexpectedly closed. A good example is "Yahoo!", which closed the service "360" in 2009. You're definitely going to be notified earlier, but the problem is that with a free hosting platform, you will not be able to download your website template and transfer to another hosting company. This means that you will have to design your website all over again. And sometimes it happens that the owner of the website fails to redirect the links, leading to the company, which could result in a loss of clients. And to the opposite – with a paid hosting you will be able to transfer undisturbedly.
To sum it up, there are almost no benefits to the free web hosting except the price. You need to decide what exactly your goal is. If you are running a business, you need to think about your image, about the way the customers see your company. Is it professional and serious or does it look amateur? Think of a business plan and set your goals before jumping into decisions. Make a thorough research and you are bound to find even a cheap web hosting plan, offering you some awesome features. Don't be scared to invest when it comes to web hosting, because this would surely pay off in the future. The care of your website is a reflection of your commitment to your business. The online presence is a factor, which influences the today's society a lot. Take time to establish a website, which is efficiently maintained and supported. Make sure to check out our cheap web hosting plans and become convinced of the many advantages of paid hosting.