Cheap WordPress hosting is still worth it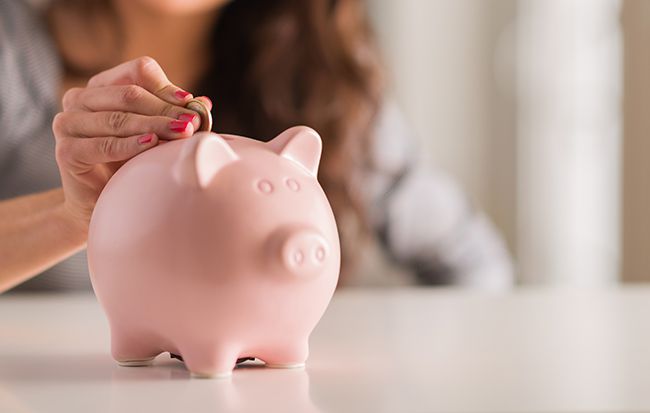 13 years after its creation, WordPress is the most popular Content Management System (CMS) on the web. A CMS is actually a software, which allows the creation, edition and publication of content. And more than 15 000 000 websites (ca. 25% of the web) use WordPress for that matter. The biggest advantage of this website builder is the fact that you don't need to be particularly tech-savvy in order to create an attractive website. And the thing that makes WordPress a great option for a business website is the fact that there is a plugin for basically everything. If you would like to increase the functionality of your website, you will be able to choose from a great number of plugins in order to do so – this way you are able to improve even the SEO of your page. In addition to that, the WordPress platform is mobile-friendly. This is very important, because it means that your website will work as efficient on smartphones and tablets as it does on your PC at home. With the advance of the technologies many people use their smartphones to surf, research and buy goods on the internet, so this is a nice and easy way to gain new customers. Not to mention that WP is an open-source software, which means that you can use this software for any purpose you'd like. Because of the fact that this platform is powering such a big part of the internet, a WordPress community has formed itself unintentionally. If you experience any kind of a technical problem, all you need to do is search in a WordPress forum or Google, because there's a big chance that someone has already dealt with something similar. Even if this is not the case, you will surely find someone to help you gratuitously. As we already mentioned, WordPress is 13 years old and this is a lot when talking about an internet platform. Hence most of the flaws of this content management system have already been removed or dealt with. And, of course, you will have the opportunity to choose from a variety of professionally designed templates and then all you will have to do is upload your website's content on the platform. After you've finished with the design of your page, you will need to find a hosting company, which will maintain it. The hosting companies offer all sorts of hosting packages and in the last few years the WordPress hosting plans are becoming more and more tempting. But why is it so?
Before deepening in the subject, we would like to explain the difference between www.wordpress.com and www.wordpress.org. Basically, WP.com works as a free hosting service. The web hosting companies are in charge of publishing your website on the internet and then maintaining it, so it is as efficient as possible. Many of the web hosting providers offer free services, but this option comes with a lot of downsides and if you decide to go with www.wordpress.com, you are bound to experience some of them too. For example, your domain will look like this: www.websitename.wordpress.com. This doesn't appear much professional and most of the customers would not rely on business websites with such domain names. In addition to that, as you can assume on your own, this domain is longer than the paid ones, so it's harder to remember and it could be really annoying to lose potential clients just because they weren't able to remember the name of your website. The providers of free hosting services (WP included) gain their revenues by putting a huge number of advertisements on their clients' websites. This would surely repel a lot of customers and contributes to an unprofessional business image as well. If you would like to avoid those downsides of free hosting, you will have to pay for the service. The WordPress hosting services aren't bad, but they are not as satisfying for a business owner as the WordPress optimized hosting plans, which we will describe a little later in the article. For example, even some of the WordPress plugins would not run on a website, maintained with the free WP hosting. Basically, www.wordpress.com is suitable for blogs and personal websites, whose owners do not pay so much attention to the image and the performance of their pages but would like to have their website completely managed by the administration team of WordPress. On the other hand, by choosing www.wordpress.org, you will only install the template and then search for a hosting provider of your choice. This will give you more freedom, because you will be able to research and compare a lot of web hosting solutions and find the most suitable plan for your business goals. It will definitely be more expensive than choosing the free WordPress hosting services, but there would be no harm to the SEO of your website and you will have the chance to enjoy a way better performance and speed. Choosing a reliable hosting provider has become a challenge in the last few years. Because of the fact that the internet is growing with the speed of lightning, the business with web hosting is flourishing as well. Anyone can make a start in that business, because the web hosting companies are now offering reseller hosting plans, which allow the buyer to sell hosting under his own brand. And sometimes it's really hard to tell if a hosting company has just started or it is an already established one. You should definitely make a thorough research before choosing your web host. And then comes the time to purchase a web hosting plan. So which are your options?
As you probably already know, the web hosting companies publish your website on the internet by using their extremely powerful computers, named servers, and take care of the accessibility and the technical details of your website. The hosting services actually guarantee that you stay online. Theoretically, you could use your computer at home in order to maintain your website on it, but it would take a lot of time and require some deep IT knowledge to succeed. That's why most of the business owners prefer to go with an established web hosting company, so that they can focus their time and attention on their business goals. The web hosts usually offer 4 main (traditional) types of web hosting – shared, VPS, dedicated and cloud. All of them differ in their capacities, features and prices. It is important to mention here that all of these web hosting services are capable of maintaining a website, which is made through the WordPress platform. However, in the last years the web hosting providers are offering a new, WordPress optimized hosting service, which would provide your WordPress website with much more benefits.
Firstly, you will have the opportunity to enjoy the best possible speed because of the fact that the WordPress hosting providers use the most recent caches in order to reach it. This is really important for a business website, because the customers often get annoyed from slowly loading pages and leave the website. To the contrary – the better the speed, the more the customers and of course, the sales, which you will make. You will also not have to worry about security. Because of the fact that WordPress is powering 1/4 of the web, the websites on the platform are a favorite target to the hackers. The optimized WordPress hosting offers therefore strong protection against cyberattacks. This means that your privacy and the privacy of your customers will be well secured, which is really important for a website with a lot of personal information of the user or for an e-commerce website for example. Your page will be scanned for malware and other viruses daily and the installation of Firewall and various antivirus software will be in the hands of your hosting provider. The hosting company will also be in charge of server updates. In addition to that, there will be daily data backups, so there would be no chance for you to lose important information. One of the best features of the WordPress hosting is the amazing technical support. All of the technical aspects of the server will be taken care of by your hosting provider. If an issue comes up, the administration team of your web host will tackle with it immediately and professionally. Some of the owners of a WordPress website hire a server admin, who would be in charge of the technical support. This is not only a more expensive option, but a less efficient one as well. This is so, because of the fact that the technical support team of your web hosting company consists of experts, who know all about the servers and the WordPress platform and would deal better with the technical problems that anyone else could. And you will most probably be surprised by the fact that even the cheap WordPress hosting plans include most of those amazing features. If your website is built through this platform, then a WordPress hosting package is the most reasonable web hosting solution for you. It's actually illogical not to use a specially optimized for your needs hosting service, when it's been offered by the web hosting companies.
If you have decided to go with a WordPress optimized hosting service, we recommend you to take a look at our offers on the website of scalahosting. Even our cheap WordPress hosting plans will provide you with SpeedBoost Cacher, daily backups, malware scans and automatic updates. In addition to that, we offer free migration – if you want to transfer from another hosting provider or plan, you will be able to do it with ease and for free by us. Our WordPress optimized powerful servers will give you 99.9% uptime guarantee, so you will be able to enjoy an efficient web hosting experience. We offer many additional features such as SEO tools for free. And, of course, if you need any help, you will be able to communicate with our technical support team 24/7 through a live chat. You can take a look at our graph, comparing the number of visitors served for 10 seconds with a traditional hosting plan (135) and our WP optimized hosting packages (2140). You don't have to be a math genius to spot the huge difference right away. Choosing the optimal hosting service for your website means being serious about your business. You will be surprised by how beneficial are even our cheap WordPress hosting packages, which would be significantly more efficient for your website than the traditional hosting services.
Having a website in order to attract and communicate with customers is a must for every business in the 21st century. And when it comes to web hosting, it is really important to choose the most suitable plan for your website. The page representing your company is the first impression, which your clients will get of your business. Even if you don't believe it, most of the people tend to look up the pages of the companies before purchasing anything even if they aren't going to buy a product online. That's why it is so important to create a professional and thrust-worthy business image. A well maintained website will convince your customers of your seriousness in terms of business. If you've chosen WordPress for your website builder, the most efficient web hosting service for you is the optimized WordPress hosting. Not only will you enjoy maximal uptime and great speed, but the technical support team, whose members are WordPress server experts, will be available for you constantly. These are not only ways to leave a good impression in your clients' eyes, but factors for the ranking in Guoogle for example. A good place in this ranking means that your website will be easily found, which will surely bring you more clients and sales than anything else could. As you can see, the optimized WordPress hosting will be advantageous for yo in many different ways. And the best thing about it is that even the cheap WordPress hosting comes along with most of those features. So what are you waiting for? Check out our website and find a reliable WordPress hosting plan for your business.