Best Email Hosting for Small Business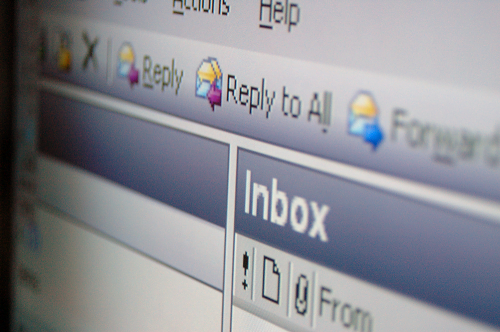 In 2017 most of the trading is happening online. Communication has always been key in doing a successful business. Nowadays, the communication is almost 100% online. That is the biggest reason every business has a web site and email boxes. Customers can easily buy services via web sites or contact the companies quickly via email. No web site can exist without web hosting. Web hosting is what allows web sites to be accessible 24/7 to visitors from all over the world. 15 years ago there were only a few of hosting providers to choose from. Today, you can choose from thousands. Finding a reliable one may be hard to do. There are many things you will need to do to ensure you will get quality web hosting service for your online presence. In this article we will talk about the communication part and specifically the email hosting which is crucial for small businesses to stay in business and grow.
Free Email Hosting. Is it an option?
If you need an email box for your personal use then you can even choose free email provider such as Gmail or Yahoo but if the email is for your business then the situation is different. You must ensure you have 24/7 email hosting services so that your visitors and customers can contact you and you don't lose a single message. Imagine you lose an email sent from a potential big customer? Surely, you don't want that to happen to your growing small business company. Many people think that emails just work and they never fail. That is not correct though. If you don't choose the right email hosting provider you will suffer downtime, missed communication and you will lose business. Email hosting services nowadays are not expensive and it is very important to use a paid business email hosting service instead of a free one for maximum reliability. The business email hosting service has many advantages and can be accessed 24/7 from any email client and device. For example, ScalaHosting email services can be accessed from any email client running on Windows, Linux, MacOS, mobile phone or tablet. You can also access your email via webmail. Look at all the features at https://www.scalahosting.com/business-email-hosting.html. On top of that you will have 24/7 live chat support which you can contact anytime no matter if it is day or night. You will not have that with a free email hosting provider. You will just hope it doesn't stop.
Best Email Hosting for Small Business
To get the best email communication for your small business make sure the service you choose has at least the following most important features.
Multiple MX servers – you want to have that feature because if one of the mail servers fail which can usually happen, then another mail server will be available to accept the email messages sent to your email box. In that way you will not lose a single message.
Backups – ensure the company providing the email hosting service is managing backups. There must be a disaster recovery plan in place in case the worst happens and the provider has to restore your email messages from backups. It will be ideal of those backups are on remote backup servers (encrypted).
24/7 support – since you are going to pay for email hosting it will make sense to have 24/7 technical support to help you if you run into problems or have questions. ScalaHosting provides 24/7 live chat and email support to their email hosting customers.
SSL connectivity – it is very important to connect to your mail server via an encrypted connection to avoid anyone from stealing valuable information. If you use an SSL certificate to connect to the server, the communication with the mail server becomes secure.
Anti-spam guard – most of the email messages today are SPAM. They waste your time and you don't want to get many of them. Your business email hosting provider must have a commercial anti-spam system in place to filter most of the spam messages so that they don't waste your time. ScalaHosting uses SpamExperts to filter unwanted emails and it blocks 99.96% of the SPAM out of the box.
By using a business email hosting service you can cut some of your expenses. You will not need to buy your own mail server and pay to a systems administrator to support it. That doesn't mean you will not have full control over all your email boxes though. ScalaHosting provides an intuitive control panel cPanel to manage your email boxes. You can use it to add and remove email accounts, increase and decrease their disk quota, change passwords or temporarily suspend emails. You have full access to manage the email communication of your company.

Some useful tips
If you don't have a web site yet that doesn't mean you can't have your own personalized email addresses. If you are selling cars but don't have a web site you can look for a free domain name which you like and register it e.g. topcarschicago2017.com. Then you can create email addresses @topcarschicago2017.com. That will give your brand some more exposure and you will look better in the eyes of your customers. There are multiple big companies which do not have their own domain name and are using free email boxes @gmail.com or @hotmail.com.
Make sure you always use hard to guess passwords for your email addresses. You can't imagine how many email accounts are getting compromised on daily basis due to weak passwords. Your password should look like n&g5P;@b!v9-T