Best Email Hosting for Small Business
Nowadays, most commercial trades are happening online. It's only natural — the World Wide Web removes geographical boundaries and connects merchants and clients from all over the world.
Swift and smooth business communications have always been a cornerstone when you want to run a successful business. And, even though modern technology reveals more and more ways for us to converse, emails still remain one of the most popular choices. Whether you want to send out a business proposal, a newsletter, or need to inform your team of a new company policy — an email can take a couple of minutes and reach multiple recipients anytime, anywhere.
But online messages often contain delicate personal or business information, so we have to ensure everything we send and receive is well-protected.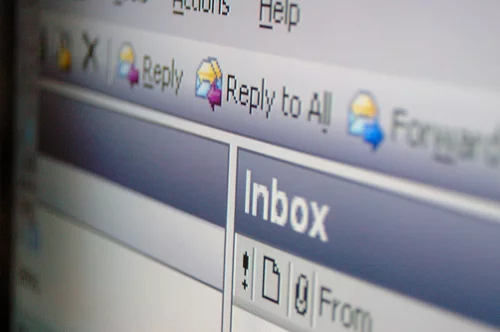 The need for a fast and secure connection has inspired thousands of providers to offer email hosting as part of their services. So how can you ensure you find the right one?
Today, we are going to take a look at the different options, requirements, and useful tips when hosting your email communication. By the end, you should have everything you need to make an informed decision about the ideal host for your needs.
So, let's start from the beginning.
Free Email Hosting — Is It an Option?
By the beginning of 2019, there were already 3.8 billion email addresses worldwide. We use them in our everyday lives, so most of you already have an account in Gmail, Yahoo, or Zoho (or all of them). Creating an account on such a platform is fast, easy, and, most importantly — free.
That's a fitting solution for your personal needs, but businesses face a lot of risks if they decide to go that way.
For starters, you want your company to inspire trust. Choosing to utilize an email address like yourcompany@gmail.com just won't cut it. Now, imagine something like sales@yourcompanyname.com. Anyone who gets a message from this address will know the company invests in its brand credibility.
It's also a matter of security. A reliable premium email hosting provider takes extra effort in securing its servers from malware, spam, phishing, and other threats. In comparison, free hosts apply only basic security measures.
Various mail filters tend to flag emails from free email providers because they are often utilized by hackers and spammers. That's why sending out business messages from a Gmail or Yahoo account may very well risk their proper delivery.
In terms of assistance, it's practically non-existent when it comes to free email providers, while a paid host often comes with 24/7 support through multiple channels.
Overall, if you are a startup or SMB — opting for a paid email solution is a no-brainer.
What Makes the Best Email Hosting for Small Business?
To get the best email communication for your small business, make sure the service you choose has at least the following essential features.
Multiple MX servers

– this is a crucial failsafe option. Should your primary server goes down, another one will be available to accept the email messages sent to your inbox. That way, you are ensuring 24/7 availability and uninterrupted connection for your business needs.

Backups

– one key point to consider with your new host is a convenient backup option. There must be a disaster recovery plan in case you lose vital communication, and the provider has to restore your email messages. In the ideal scenario, your host will store multiple backups and keep them on an offsite location for better security.

24/7 support

– since you are going to pay for email hosting, it makes full sense to expect round-the-clock technical support for questions or issues. Look for providers that offer multiple options — live chat, phone, emails, tickets. The level of support knowledge is just as important as you want to get swift assistance and comprehensive advice.

SSL connectivity

– SSL certificates secure all data that passes between your site visitors and your hosting server. This is especially crucial if you're running an online shop, as there is a delicate personal and billing information involved.

Anti-spam guard

– spam messages account for around 45% of all sent emails these days. They can be very annoying, waste your time, not to mention all the security threats unsolicited emails may bring. Your future business email hosting provider must have an advance anti-spam filters to keep the junk mail away. For example, at Scala Hosting, we use SpamExperts to filter unwanted emails, a solution that is proven to block 99.96% of spam messages before they even reach your server.
By utilizing a business email hosting service, you can cut some of your expenses. You don't need to buy your own mail server or pay a system administrator to set it up and support it. All that, without compromising on your customization control and freedom.
Scala Hosting comes with an intuitive control panel for easy mailbox management. You have the option to add and remove email accounts, increase and decrease their disk quota, change passwords, or temporarily suspend emails. The best way to gain full access and control over the email communication of your company.
Some useful tips
Getting a personalized email address doesn't require you to have or build a website. You can simply register a domain name and use it for mailing purposes only.
Make sure you always use hard-to-guess passwords for your email addresses. You can't imagine how many email accounts are getting compromised on a daily basis due to weak passwords. Always make sure to utilize upper and lowercase letters, numbers, and special symbols for your logins.
For even better security, you can set up a password manager tool and keep everything in one place. Plus, such a solution will give you the option to regularly update passkeys in bulk and store them in a safe location.
Conclusion
Keeping a flawless online communication can open a lot of doors for you, especially if you're running a serious business. That's why finding the right email hosting provider should always be on your mind.
We, at Scala Hosting, utilize the ultra-fast LiteSpeed and OpenLiteSpeed technologies, ensuring your emails won't take more than seconds to deliver. All client accounts are secured up to the latest standards for data protection, regardless of the chosen plan.
Check out the Scala Hosting email services and make a smart choice for your business today.
FAQ
Q: What is the best email to use for business?
A: If you're looking for a free email solution, Gmail, Outlook, and iCloud Mail are three of the most popular choices on the market. Once you're ready to upgrade to a more premium solution, you can consider a one-stop-shop host to take care of hosting, domain, and email within a single package. Providers like Scala Hosting are excellent choices that combine top performance and affordability for small-to-medium businesses
Q: How much email storage do I need for a small business?
A: The average email is just a few kilobytes in size. That's why 1-2 GB storage will be more than enough to store thousands of messages with ease, Still, if you're often sending large attachments, you might consider a more robust solution. Ideally, you should frequently delete or archive older messages, so you're always within the set limits.
Q: Can I use personal Gmail for business?
A: While nothing is stopping you from utilizing an email service like Gmail for your business, such a free solution will never give you enough credibility. On the other hand, having a mailbox like clients@yourbusinessname.com inspires trust and shows the potential client you're heavily investing in your brand.
Was this article helpful?