Becoming a Hosting Provider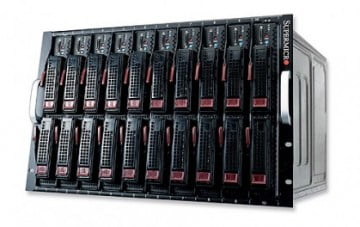 Many people believe that it is very easy to start a successful web hosting business. They are right. You can buy a cpanel reseller hosting account and have your web hosting company up and running in minutes. That is pretty easy to do but it doesn't make your hosting company successful. So, what do you need to do to make it successful?
cPanel Reseller Hosting or VPS hosting
That's the first question. You can find the answer at https://www.scalahosting.com/blog/reseller-hosting-vs-vps-hosting-difference/
If you have a higher budget you can consider starting with a dedicated server. A cloud server is a great option too as it will allow you to scale and add more CPU/Memory/Disk space as you grow. In that way you will have full access to your server, you will be able to sell both shared and reseller hosting and you will pay as much as you use. The best option would be to have separate servers for the separate hosting services you offer. That will require a higher budget though but you will be able to separate the services and that will allow you to administrate them better. You will be able to offer different features to your shared and reseller hosting customers.
The decision mainly depends on the budget you have for starting your business. The most money you have the biggest your chances are to succeed. Let's look at different budget scenarios.
Minimum budget (less than $100 per month)
You must be able to spend at least $10-$15 per month for a quality cpanel reseller hosting account and $8-$10 for a WHMCS billing system license. You can support your clients yourself but you must be able to respond within 30 minutes maximum 24/7. That's a hard thing to do yourself so outsourcing support here is the only solution. Note that in this case you will not be able to sell whm reseller hosting as it requires a vps or a cloud server. You will be able to sell only cpanel shared hosting accounts.
Medium budget (about $500 per month)
In this case you can start with a VPS and you will be able to sell both shared and reseller hosting. A VPS will cost about $30 per month so you can get 2 servers and sell both cpanel shared hosting and cpanel reseller accounts from each of the servers. You will have the cPanel/WHM control panel included which is very important because you will be able to easily migrate web hosting customers from other companies running cPanel. It is the most widely used control panel for web hosting hence it's best to use it instead of another one. Additionally, your VPS is fully managed and you will not need to pay for systems administration of the servers. You still need to hire some people to provide 24/7 support to your customers.
Higher budget (about $2000 per month)
Here you can afford to buy SSD cloud servers and sell shared/reseller hosting with cPanel. They are still fully managed but as with the medium budget plan you have to hire people to provide 24/7 technical support to your clients. In this case you will have a higher budget to spend for running ads and get customers. At the start it is a good idea to spend your budget mainly for servers, support and ads. Once you get enough customers to cover your expenses you can start looking into investing money in SEO as it will increase the traffic to your web site and in the long run paying for SEO is cheaper than paying for ads.
Once you know which plan you are going to start with you can proceed to the next step.
Supporting customers
You need to provide quality and quick technical support to your clients. If you can't do that they will leave and your company will not have a chance to become successful. Prepare enough funds for an initial investment. Experienced technicians and systems administrators are not easy to find and they cost alot. You can outsource support at the start in order to provide 24/7 support and as you grow you can start hiring more and more people to work directly for you. Working with direct hires is better than using outsourced support. It allows you to control people better and make sure your clients are getting the best web hosting experience.
You will get positive feedback about your company in return which pays off the initial investment. Remember that each happy customer is a sales person working for your company. Happy customers refer other people to your business. The most happy customers you have the quickest your company will grow. The same applies to unhappy customers – the most you have the slowest your company will grow.
Billing system
Choosing a reliable and feature rich billing system is a must. It's great if the billing system and support system are integrated into one system. It will not be convenient to make your clients login to multiple systems to manage their services and communicate with you. One of the best billing systems nowadays is WHMCS. It allows you to configure automatic activation of new orders which has become a standard in the web hosting industry. When clients order services they expect to receive them as quickly as possible. Offering instant activation is a must. Since WHMCS is widely used there are tons of plugins available which can add additional functionality to make the experience of your clients better. It's really easy to automate most of the ordering/upgrades stuff so that when a client places a new order or an upgrade order the activation will happen automatically and immediately after payment.
Interact with customers. Be social.
Supporting a company blog and a Facebook page is a must nowadays. Make sure to post interesting articles in the blog often to keep it live. The same applies to Facebook. This is not a one time process. You need to post at least twice a week. Facebook has an option for reviews of business profiles. You can use those to increase the number of reviews from your clients. Then you can display those on your web site to potential customers. That plays a big role in convincing a visitor to become a customer. Responding quickly to Facebook messages is a must too.
Create a SEO Strategy
Investigate and find which hosting niche your services will be targetted to. That will allow you to easily find the keywords you want to compete for in Google organic search and Adwords. Organic traffic is very important as all sales that come from it are free. Your other option is to launch ad campaigns which cost money. If you have enough money it may be best to hire a SEO company to do that job for you. If you have limited budget then it may be best to register at Moz.com, use the tools that it provides, read many books about SEO and increase the ranking of your keywords in search engines.
Never stop testing
The only way to success is to always test new technologies, new tactics, different landing pages, different ads on different web sites and measure the results. Testing is the only thing that gives you a chance to improve and grow. If you do not make changes and stay competitive you will not succeed in this business. The IT industry is the most demanding in the world. Competition is high and not making changes is equal to going back. Don't be afraid when your tests fail. You can only learn from that.
Good luck!