29 Eye-Opening Ecommerce Stats for Online Success
Here's a question – how many online purchases have you made this month?
Probably a few already. It should come as no surprise that the ecommerce industry is thriving, its numbers growing constantly.
Interested in the newest trends? Look no further, we've gathered the latest ecommerce stats to fill you in:
Key Ecommerce Statistics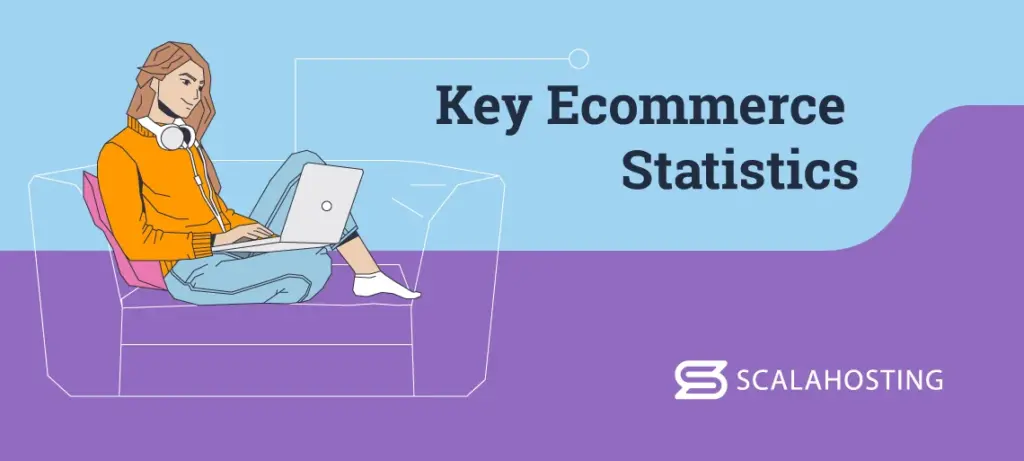 We will be doing 95% of all shopping online by 2040.
Asia is the leader of the ecommerce market when it comes to revenue, with $1.8 trillion in sales.
Indonesia and India are the number one fastest-growing ecommerce markets.
57% of shoppers purchase goods internationally.
People get less than three products per order on average.
Shoppers will abandon carts because of additional costs in 48% of the cases.
60% of people have purchased goods when prompted by an email.
General Ecommerce Stats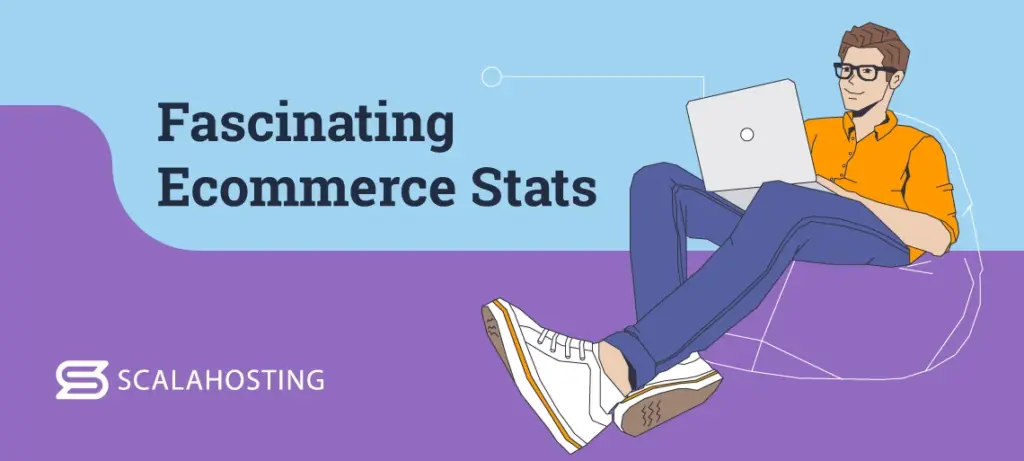 Want to know which is the biggest ecommerce market? Or maybe you're wondering what items people buy the most? Here's what ecommerce statistics show:
Ecommerce will share 20.8% of the global retail market by the end of 2023.
(Manaferra)
Ecommerce has been steadily cementing its place as a key player in the retail world. Factors in play are the wider choice, access to stores worldwide, and, of course, the pandemic.
Еcommerce market revenue in the US is predicted to increase by almost 55% between 2023 and 2027.
(Statista)
That equals $509.4 billion. The peak will reach $1.4 trillion in 2027.
Retail ecommerce sales were estimated to exceed $5.7 trillion globally in 2022.
(Statista)
Buying and selling goods online became somewhat of a norm, thanks to the pandemic. It comes as no surprise that sales numbers keep growing.
By 2026, 24% of retail purchases are expected to take place online
(Forbes)
Retail includes apparel, food, homeware, electronics, appliances, and more. The number might seem insignificant, but things will take a drastic turn in less than 20 years.
95% of all shopping will be done online by 2040.
(Manaferra)
The world is slowly moving online. It makes sense that, at some point, we'll do all of our shopping on the Web.
Roughly 30% of grocery stores created an online shop during the pandemic.
(Search Logistics)
As a nod to the previous ecommerce stat, this one clearly shows how most businesses are progressing toward the digital world.
The estimate of retail ecommerce sales for Q1 of 2023 in the US was $272.6 billion.
(U.S. Census Bureau News)
That marks an increase of 3.0% from Q4 of 2022.
Ecommerce Stats by Country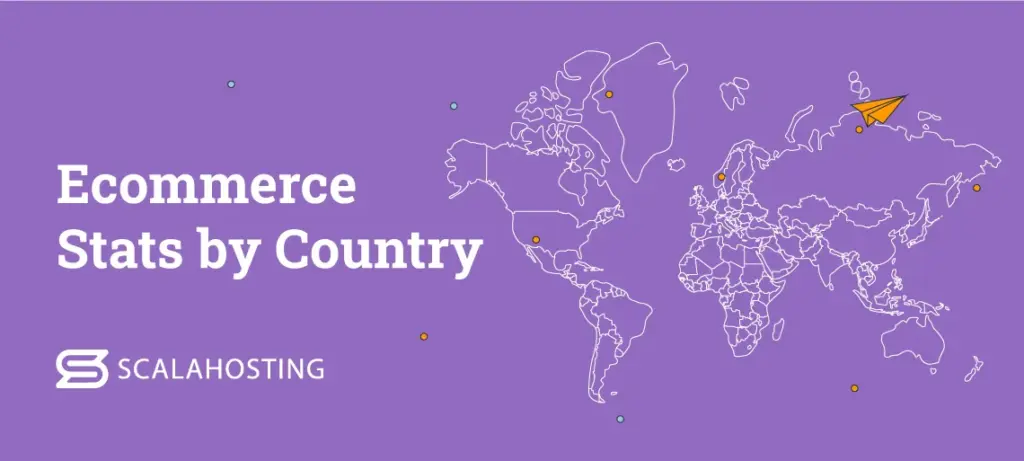 Asia leads the ecommerce market revenue ranking, boasting $1.8 trillion.
(Statista)
It is followed by America with $1 trillion and Africa with $33.95 billion.
China itself accounts for 46.3% of global sales.
(Shopify)
In 2023, the sales hit just over $2.8 trillion. The country also has the most digital buyers – 39.5% or 842.1 million.
Brazil is predicted to rank first in the top 20 countries in retail ecommerce development between 2023 and 2027.
(Statista)
This marks an annual growth of 14.6%. Brazil is followed by Argentina and Turkey, with a CAGR of over 14%.
Online sales in Indonesia and India will increase by 24.1% and 22.3%, respectively.
(Statista)
That puts them on top of the list with the highest growth rates. Mexico and Argentina also make the cut, with a growth of 14%, outpacing the US.
In Europe, the UK is leading the ecommerce market size by country list, with an estimated $196 billion in revenue.
(Oberlo)
Germany comes second, with $97.3 billion. Third place is for France, with $79.4 billion.
57% of people report shopping internationally.
(Forbes)
Online shopping enabled us to get goods from all over the world, presenting new opportunities for both shoppers and business owners.
Mobile Ecommerce Statistics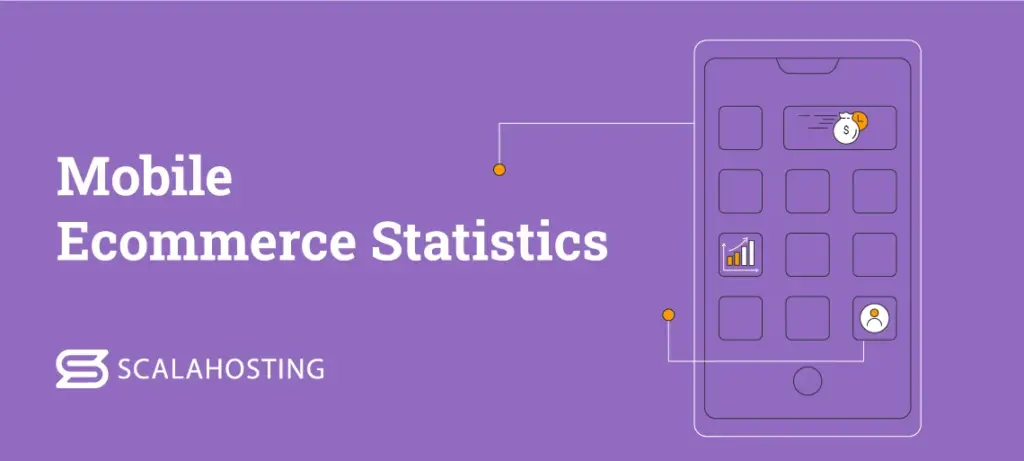 Experts predict that mcommerce sales will account for 43.4% of all retail ecommerce purchases in 2023.
(Insider Intelligence)
That's an almost 2% jump compared to 2022. Back then, mcommerce purchases accounted for 41.8% of total online retail sales.
By the end of 2022, mobile commerce sales reached a staggering $3.56 billion.
(Statista)
The Asia Pacific leads with 79.9% of sales coming from mobile devices, followed closely by the Middle East, Africa (66.4%), and Latin America (59.4%).
The mobile ecommerce market will reach 8.7% by 2026.
(Insider Intelligence)
According to ecommerce stats, it will hit 6.5% in 2023, 7.2% in 2024, and 7.9% in 2025.
Mobile shoppers spend twice as much compared to others.
(BuildFire)
Mcommerce statistics also show that 78% of people prefer to use an app store instead of a separate app website.
Social Media Ecommerce Statistics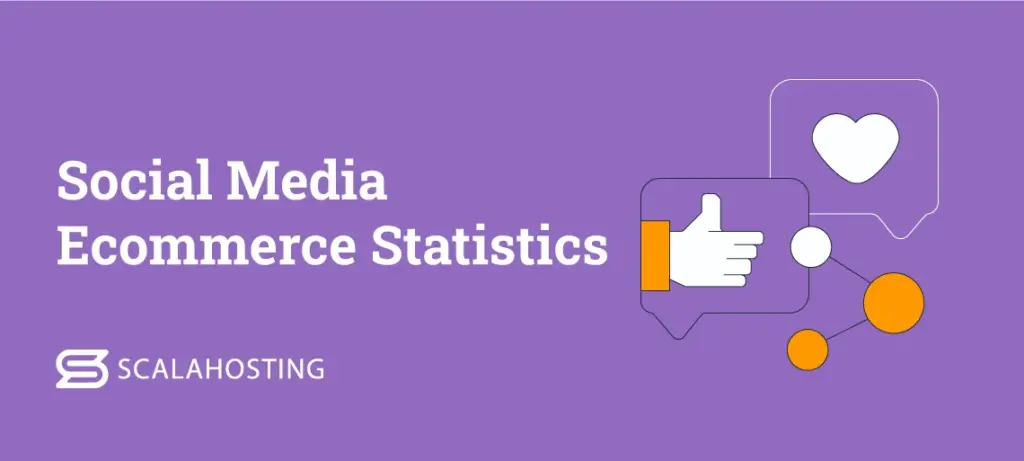 87% of shoppers research products online before purchasing.
(Manaferra)
74% of all get informed via social media about products, discounts, and overall purchasing options.
The most popular social channel for ecommerce in 2022 was Facebook. (DataFeedWatch)
The second most popular was Pinterest, especially for apparel and accessories, homeware, and furniture.
In 2022, global sales through social media reached $992 billion.
(Statista)
The estimated value of social media commerce sales is expected to reach around $2.9 trillion by the end of 2026.
60% of shoppers have made a purchase when prompted by an email.
(Manaferra)
While not exactly social media, emails have a great ROI as a marketing tool. In fact, for every dollar spent on that, there's an average return of $44.
Ecommerce Shopper Behaviour Statistics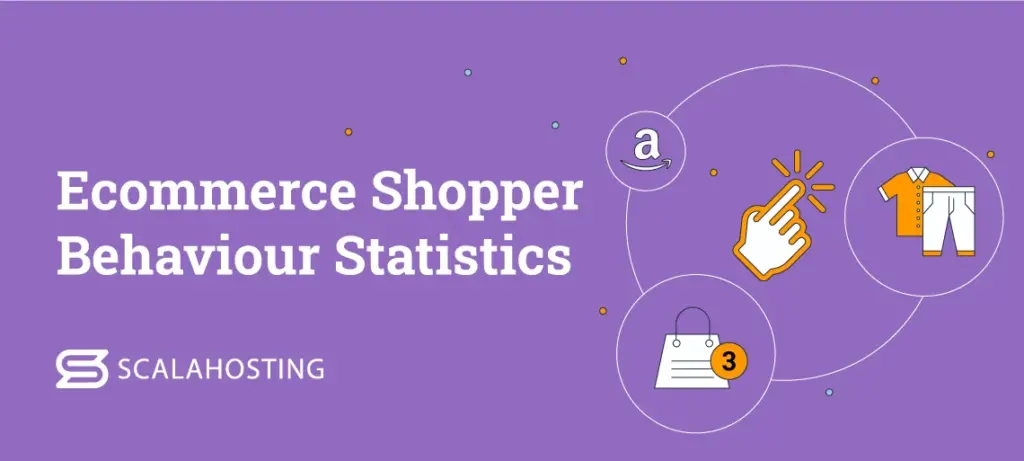 Amazon leads the chart of the biggest consumer internet and online service companies globally, with a market cap of roughly $857 billion.
(Statista)
As of December 2022, Amazon is the shopper-favorite destination. The second biggest company is Alibaba.com, with a market cap of $233 billion.
Online shoppers purchase less than three products per order on average.
(Statista)
The exact number of units per transaction depends on the season. The highest numbers in 2022 were reached in April (3.16) and December (3.12).
42% of people buy clothes, shoes, or accessories online.
(Eurostat)
The next popular category is food, with 19% of shoppers ordering from restaurants and catering services. Last but not least, 17% of people shop online for beauty and wellness products.
Optimized top product titles get 250% more clicks.
(DataFeedWatch)
If you want your product to shine on the Google ad platform, you need to optimize your title for the search engine. This will make them more visible and increase click-through rate (CTR) and conversion rates.
In 48% of cases, shoppers abandoned carts because of additional costs.
(Forbes)
Those include shipping, taxes, and fees. 24% of users will bounce if the shop demands they create an account.
COVID-19 Ecommerce Statistics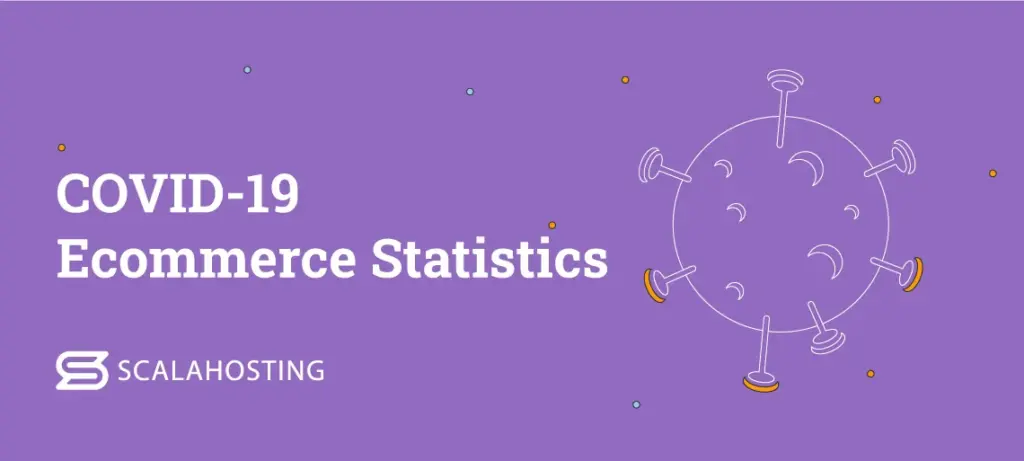 During the COVID-19 pandemic, 51% of Americans downloaded at least one shopping app.
(Shopify)
The lockdown forced us all to shop online. From groceries to clothes, getting anything was happening via apps.
The average share of Web users who bought something online reached 60% after the pandemic.
(UNCTAD)
In 2019 the number was lower, though not drastically – 53%.
There was a 19% increase in worldwide ecommerce revenue pre-and-post COVID-19 in 2020.
(International Trade Administration)
The biggest growth was noticed in the Food and Personal Care products sectors.

Wrap Up
The world is slowly transforming into one digital environment. Ecommerce statistics show that now's a great time to move your business online.
One of the main pillars of a successful digital shop is web hosting. Your best bet? – a high-performing managed VPS solution. At ScalaHosting, we have years of experience behind our backs, and our offers cover all the essential ecommerce aspects – speed, reliability, and security.
Contact us today to learn more!
FAQ
Q: How big ecommerce industry is in 2023?
A: For Q1 of 2023 in the US, the estimated revenue from ecommerce sales was $272.6 billion. By the end of the year, ecommerce will take 20.8% of the global retail market. It is safe to say that the ecommerce industry is pretty big right now.
Q: What is the fastest-growing ecommerce market?
A: Indonesia and India are the fastest-growing ecommerce markets currently. Online sales are expected to increase by 24.1% and 22.3%, respectively. Next are Mexico and Argentina, with 14% predicted growth.
Q: What is the busiest time of the year for ecommerce?
A: The highest numbers of purchases per order were reached in April and December 2022. Big sales, like Black Friday in November, also result in busy times for ecommerce businesses.
Sources:
Was this article helpful?