What is a Server?
Being a part of the evergrowing technology world, we have all heard of things like websites, servers, domains, web hosting. But what exactly is a server? What does it do? Why do we need one? These are the questions we will try to answer today without getting into too many technicalities.
Server Specifications
People often inquire about server sizes and specifications. Let's start from there.
We measure server size in a metric called units (U). There are 1U servers, 2U, 3U, 4U, and so on. 1U is equal to 1.75 inches in height.
It is imperative to note the server power does not increase with the bigger size. You may have a 4U server, which is 4 times slower than a 1U server. The same applies to home workstations and laptops. Your laptop may be much more powerful than your bigger workstation. Here are some examples of servers of different sizes.
1U server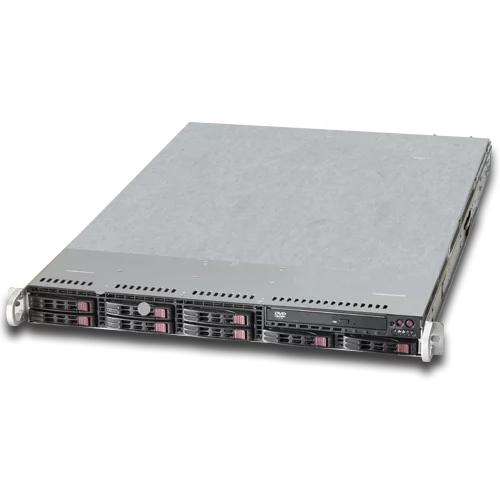 2U server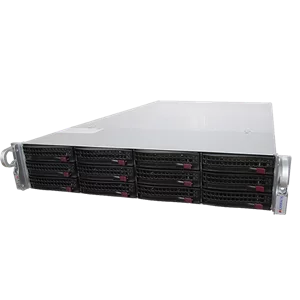 4U server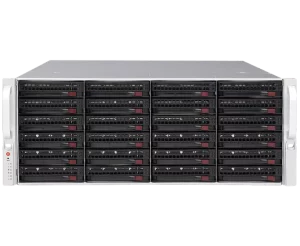 Bigger servers have the capacity to add more hardware. For example, if you need more storage space, you can simply plug in another drive to your machine.
Where do Servers Live?
Servers reside in huge facilities with military-grade security called datacenters.
In a typical datacenter, you will find spacious rooms with advanced cooling mechanisms to ensure good operational temperature. The room consists of big cabinets, each cabinet is made up of racks, and the rack, in turn, houses numerous server machines.
Among other things, datacenters ensure a controlled environment that aims to provide constant uptime and reliability. Outside access is restricted, and many facilities utilize advanced security mechanisms, like fingerprints, biometric data, and more.
Below you can see a picture of a server cabinet.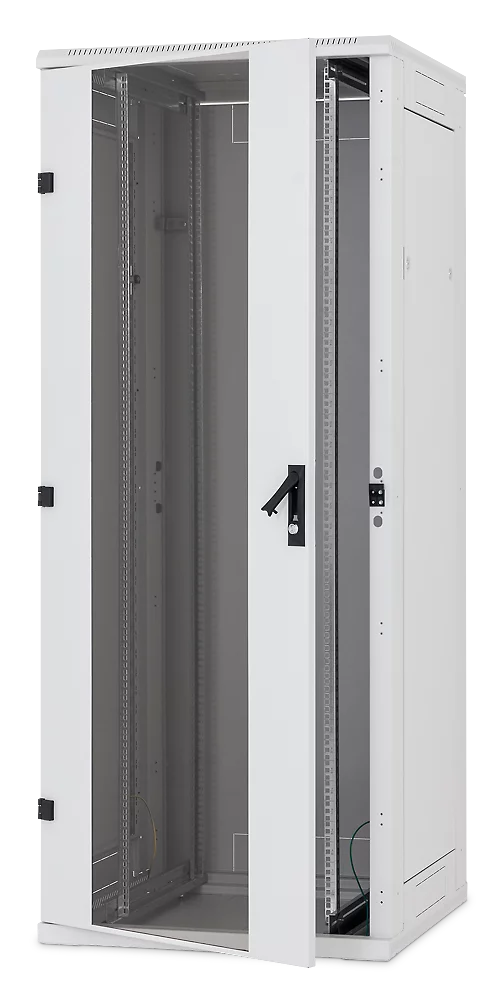 Naturally, when ScalaHosting was looking for a fast and secure server solution, we chose industry-leading datacenters in the US and Europe with great connectivity around the globe.
What do Servers do?
So, what is the purpose of a web server?
Servers are designed to benefit end users in many different ways. Their services can include storage, emails, web hosting, cloud services, application hosting, database services, DNS, gaming, and others.
The role of each server depends on the software installed on it. You can have a single machine do multiple roles, but if you delegate too many tasks, it will become overloaded, slow, and eventually crash. That's why server management also includes close monitoring to ensure they are always doing an optimal job.
So, What is a Server?
The server is a computer that has an operating system and software which assigns its specific roles. Each machine can have as many roles as you would like as long as it is powerful enough to handle them all.
The target of each server is to operate 24/7 without interruptions and with enough speed for anyone who interacts with it. The number of users a single machine can handle depends on a couple of factors.
Server Power

The CPU, amount of RAM, and the number of hard disks are the main characteristics that define server power. When one of the three reaches its limits – the server starts slowing down.
Running a database-heavy server, you should strongly consider SSD hard drives as they are up to 50 times faster and much more reliable than SATA drives.

Application Optimization

The number of users а server can handle depends on how well your applications are coded. If you run a software that creates too many unnecessary queries, this will overload the machine much quicker than with a well-coded application. An optimized solution is essential as it can also save you tons of money spent on additional servers.
Utilizing content caching is one of many ways to decrease the load and accommodate more users on your website without performance slowdowns.
What is the Best Server for me?
As with website building tools, the choice of server depends on your particular needs.
In the ideal scenario, you will have a system administration or an IT team helping you pick the right configuration based on your CPU, RAM, and bandwidth consumption. Some applications are more resource-hungry than others and having a professional behind your back is crucial.
Luckily, hosting providers have a trained support team that can also help with the task.
Whether you need a cloud VPS hosting solution or a dedicated server, you can contact ScalaHosting 24/7 and outline your project ideas and plans. Our sales operators will gladly look into your particular needs and come up with the most efficient server option to satisfy them best. All solutions are highly scalable, allowing you to add more system resources anytime you're close to reaching a limit.
Starting at just $9.95/mo, the ScalaHosting VPS servers are among the most affordable and reliable options on the market right now.
Conclusion
Now that we've learned that a web server is an integral part of any hosted website, we have to be much more careful when picking one. Ensure your future host utilizes top-tier datacenters, offers reliable hardware, and allocates enough system resources for the needs of a growing website.
FAQ
Q: What is a server used for?
A: There are many different types of servers, mainly separated by their purpose. Some of the most popular include web servers, database servers, backup servers, mail servers, gaming servers, and more. Always consult with your host or system administrator on the best type to choose.
Q: Why do we need a server?
A: A server is an essential part of your website building experience. It provides the hardware and network needed to put up a working web project and spread it to people from around the world. Even if you are don't intend to build a website and just utilize emails – a server is still needed to ensure your uninterrupted connectivity.
Q: What are the components of a web server?
A: There are many different types of server configurations, but they all boil down to the same core elements. These include a motherboard, processor, memory, hard drives (SSD or HDD), network connection, and power supply.
Was this article helpful?