New Management Platform For The SSD Cloud Servers
It has been more than 3 years since we started offering SSD cloud servers. During that time ScalaHosting has provisioned hundreds of cloud servers in both our datacenters in USA and Europe. We have allocated multiple TB's of memory and SSD SAN disk space to all of the servers. At the beginning we have started with 1Gbps storage network which we upgraded about a year and a half ago to 10Gbps. That increased the speed of our cloud servers drastically. The cloud hosting services are getting more and more popular.
The cloud hosting industry is growing all the time and people are migrating from their traditional dedicated servers to cloud servers to get all the benefits of cloud hosting. They save money, have better reliability and are easy to manage and deploy. Cloud hosting is the future of hosting and in the next couple of years almost everyone who has a web site will be hosting it on a cloud server. To be able to meet the requirements of our customers and our own requirements to provide best cloud hosting services we have to make changes in our infrastructure and management. The software we were using for managing the cloud farm has reached a level not to be able to perform what we need it to do. That's why we decided to invest thousands of man hours and development in order to configure, implement and deploy a new management platform for our SSD cloud servers.
Planning the switch to the new cloud hosting management platform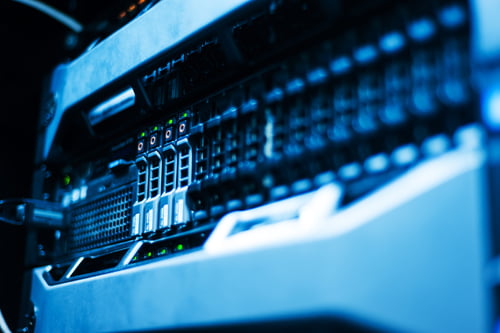 First of all, it was a hard decision to change the platform we have been using for 3 years to manage our cloud cluster but we had no choice because we want to be able to provide high quality cloud hosting services and be able to compete with the biggest players in the industry. We can't do that if we use a commercial management system which locks as to the features they decide to implement and support. We and our customers have specific requirements which we want to meet. We can only do that if we have complete control over the cloud management platform. That's why we decided to make the switch, invest lots of time and money to prepare the company and get it to the next level in the web hosting industry.
The switch and implementation were carefully planned and we have performed multiple tests before the actual upgrades started. We want to be sure that the migration will be as smooth as possible. In fact, the upgrade to the new management platform happened really smoothly and a very few customers had issues which we resolved with them. ScalaHosting is now able to provide cloud hosting services from a completely new level. Our cloud is now 100% automated and it works without any human intervention no matter what happens.
Advantages of the new cloud hosting platform
There are multiple advantages of the new system if we compare it with the old one and I don't want to list all of them not to annoy readers. I will mention the most important advantages only. For the customers using SSD cloud servers from ScalaHosting, the new platform will give them complete control over their servers and ~20% better efficiency. Their servers will behave much better without spending a penny more. That's because the new software allows us to configure the servers as per our own requirements in order to use their hardware resources in the most efficient way. The new system allows us to customize the virtualization software per our own needs and also use the latest versions of the software. That gives us all new features and all advantages that come with them. Additionally, with the new management platform we have complete control to develop and add new features to make the cloud hosting experience of our customers much better.
The future of cloud hosting services
We know for sure that in the next couple of years most people will be using SSD cloud servers. We want to be prepared to be able to meet the demand and provide what the customer needs. ScalaHosting is now ready to meet the demand. With the new cloud hosting management platform we are able to deploy hundreds of SSD cloud servers in minutes. Everything is automated and happens without human intervention. The customer is able to add/remove resources from their server 24/7, access the console, adjust their network speed, reload their servers and much more. We are currently working on adding a new product line of SSD cloud servers which will be able to compete with the biggest cloud hosting companies on the market and that's just the beginning.
Was this article helpful?