What is shared hosting and how to choose the right one?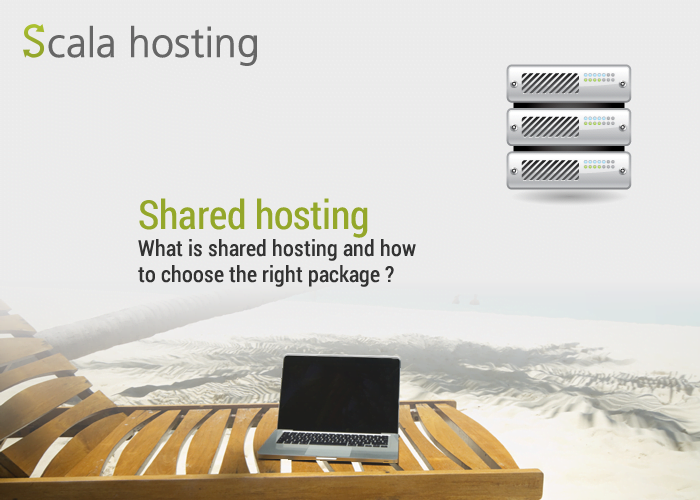 What do you need before you start a new website? Generally, a lot of things. But I'll start from the base – domain name and hosting.
The domain is the name of your web site. For example you want to launch a company website or a personal blog. You have chosen the domain name you want to use, and you have found that the domain name is available. So, the next step will be to buy it.
So far, so good. Now, you have to choose a web hosting plan that best suits your needs.
The domain is the name that you reserve for your website, and the hosting is the space where that website will be situated. This web space is located on a server or servers, that have direct internet access. All the files for your site are on that server.
The hosting plan you choose depends on how much web space does your website need, what will be your web site speed, how many other domains you could host at the same place.
Follow the link from Wikipedia, and you will find out more information about the web hosting – Wikipedia web hosting.
There are many different kinds of web hosting services and all hosting companies provide various hosting features. That's why I'm presenting to you the shared hosting. I start with it, because shared hosting is the most commonly used, and it is cheaper than other hosting services.
Shared hosting is shared web space, available for multiple users. If you decide to buy a shared web hosting plan, you will receive a specific part from the server web space, and all other resources like CPU, RAM, and etc. would be shared with other users on that server.
Here are the advantages and disadvantages of the shared web hosting.
You can decide which one is most suitable for you.
Advantages:
– Low price
– Professional server support, 24/7
– You don't have to be a professional or to know how to maintain the server.
Disadvantages:
– Limited resources – you share with other users CPU, Bandwidht, Hard drive.
– You can only use the already installed software, that is provided by the web hosting company. You can't install your own.
First of all, before you choose a web hosting plan, you have to clarify your business goals. If you are planning to host a small web site, small online shop, personal or a company blog, and you don't expect high initial rate of visitors, then the shared hosting is the right choice.
If you need more resources, autonomy and control, and your business depends entirely on your online presence, and you have high initial rate of visitors – for example you have online shop with many products, enterprise resource planning system and etc., then you need more expensive and serious solution for your business. This could be a Managed VPS or Unmanaged VPS, Dedicated server, or SSD Cloud server.
For most people, shared hosting will be their first choice. Well, if you realize at some point that your business have grown and you need more online resources for your web site, you could always change your plan with one that is more suitable for your needs.
We decided to provide an opportunity to our current and potential clients to try absolutely free the Scala hosting shared hosting. That's why we started a Facebook game in which each one of you, who liked our Facebook post and guessed the World Cup 2014 winner will receive absolutely free shared web hosting plan Start for 6 months!
You can find more about the game – here.