When it comes to websites, speed is essential. Studies show that a 2-second delay results in an abandonment rate of around 87%. In the fiercely competitive online world, this could spell the end of the entire project.
As a WordPress user, you have many options for optimizing your website and improving loading speeds. However, they will never be effective enough if the hosting service acts as a bottleneck.
What can you do to avoid this? And how to find the fastest hosting for WordPress?
Let's find out.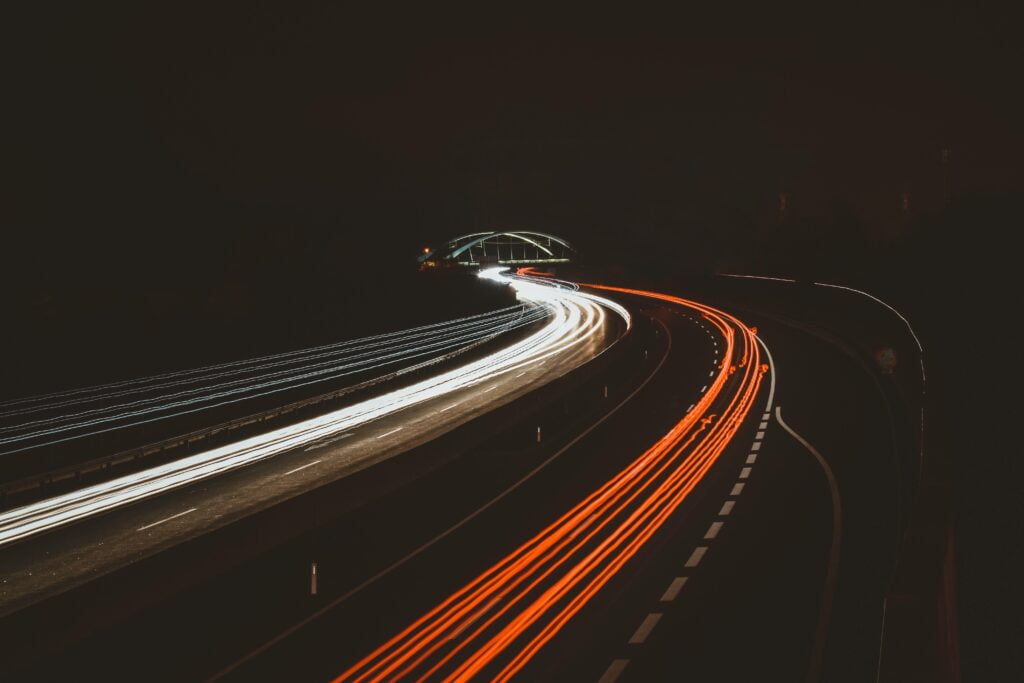 Why is Speed So Important?
Users are spoiled for choice nowadays. The internet is a vast information resource, and if they can't get a particular piece of data from one place, they are bound to find it somewhere else. That's why if your website doesn't load quickly enough, visitors will simply go to your competitors.
The importance of a great user experience is not overlooked by search engines, either. The faster your website is, the higher up the results pages it will be, and the more likely it is to attract users' attention.
In other words, poor loading speeds can be a serious setback when trying to build and grow your business. Your hosting service is just one of the factors contributing to your website's overall performance, but it is a significant one, and the choice of a plan should not be underestimated.
Types of WordPress Hosting
Before we see what makes a hosting service quick, let's take a closer look at the available options. Let's start at the lower end of the scale.
Shared Hosting
Shared hosting has done a lot to democratize the act of launching and maintaining a website. On the one hand, it's cheap. Hosting providers can situate dozens of shared hosting accounts on the same physical server, so the price can be kept as low as a few dollars per month.
On the other, shared accounts usually come with an easy-to-use control panel that lets users manage all aspects of their hosting service. More often than not, there's a one-click installer, as well, so you can set up a new WordPress installation in no more than a few seconds.
Even the cheapest plans are powerful enough to support a simple WordPress site, and this is indeed where many projects begin. However, because so many people use the same hardware resources, shared hosting can't offer consistent performance, especially as your website starts gaining traction with users. What's more, everyone on the shared server uses the same IP, and its reputation could be affected by actions outside your control.
Because of all the disadvantages, many WordPress project owners prefer to either start with a WordPress VPS or move their websites to a virtual server as soon as traffic picks up.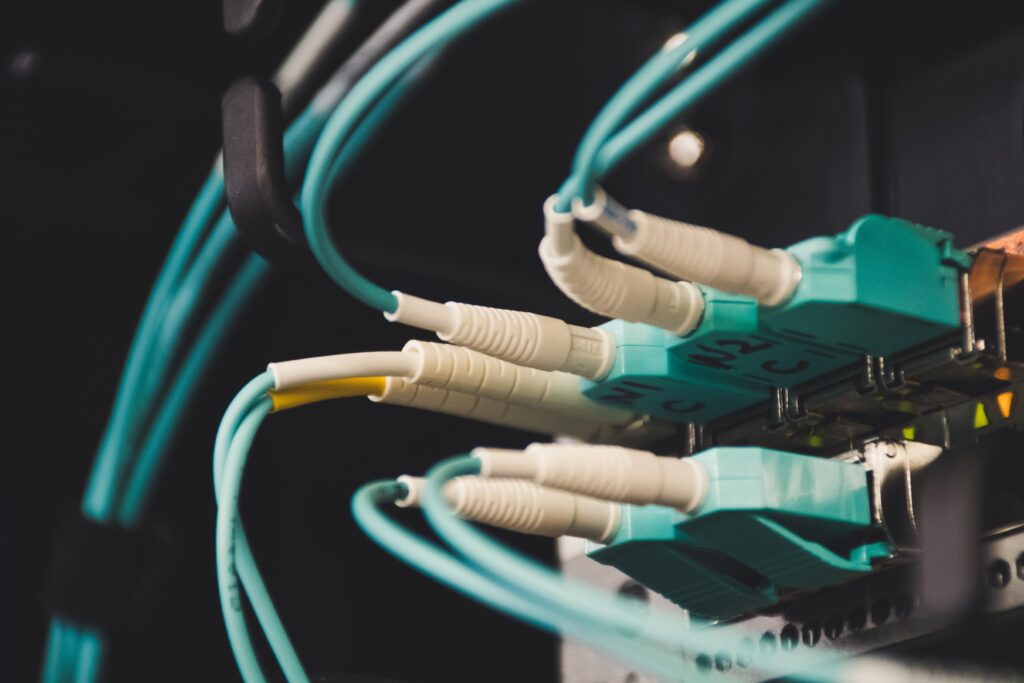 VPS (or Virtual Private Server) hosting
In a VPS setup, the host once again puts multiple accounts on a server or a cluster of physical machines called a cloud. However, this time, each account gets its own set of hardware resources that are guaranteed and available all the time.
Each virtual server comes with its own dedicated IP and is completely isolated from the rest of the accounts. The upshot is, you get much more reliable performance and better security compared to shared plans.
Although you have an entire server to yourself, you don't need to be a qualified system administrator to run it. Experienced users who want to create a custom hosting environment and configure everything by themselves can opt for a self-managed solution, which gives them complete freedom over the virtual machine.
However, most users are likely to choose a managed VPS plan. With a managed machine, you get the server ready to go. All the software you need to build your WordPress website is pre-installed, and your host's support specialists have configured the VPS for maximum security and performance.
There's a control panel, which often includes a WordPress manager, so you can keep track of your projects through a point-and-click graphical interface.
However, VPS hosting's biggest advantage has to be its scalability. First, you sometimes get to configure your server yourself. You can choose precisely how many CPU cores and GBs of RAM and storage space you'll get. Later, when your website grows, you can easily change its configuration and maintain high performance. The transition is seamless, and it usually doesn't have a particularly severe impact on the budget.
Speaking of costs, VPSs are pricier than shared plans, but the difference isn't that huge, especially when you consider the enormous performance and security advantages you get. What's more, VPSs are nowhere near as expensive as getting an entire physical server, and it lets site owners grow their projects without breaking the bank.
Dedicated Servers
If you do want to break the bank, a dedicated server is the option you're looking for. You get an entire physical machine to yourself, which is why this type of hosting is historically considered the most powerful. It's certainly the most expensive. You have enterprise-grade hardware stored and maintained in a state-of-the-art data center, so you're looking at hosting bills of well over $100 per month.
There are big, complicated WordPress websites that generate vast traffic volumes and continue to be hosted on their own physical machines. However, it must be said that dedicated servers' popularity has dwindled over the last few years.
Most dedicated solutions are self-managed, so unless you have a team of tech experts on hand to tweak the setup and make sure everything works correctly, you might not be able to take full advantage of the extra power.
Flexibility is another issue. Any upgrades or downgrades mean transferring the entire website from one physical machine to another – a complex procedure that can cause many problems.
Thanks to virtualization and cloud technology advancements, virtual solutions are now more flexible and cost-effective, so they are often preferred by website owners and hosting providers alike.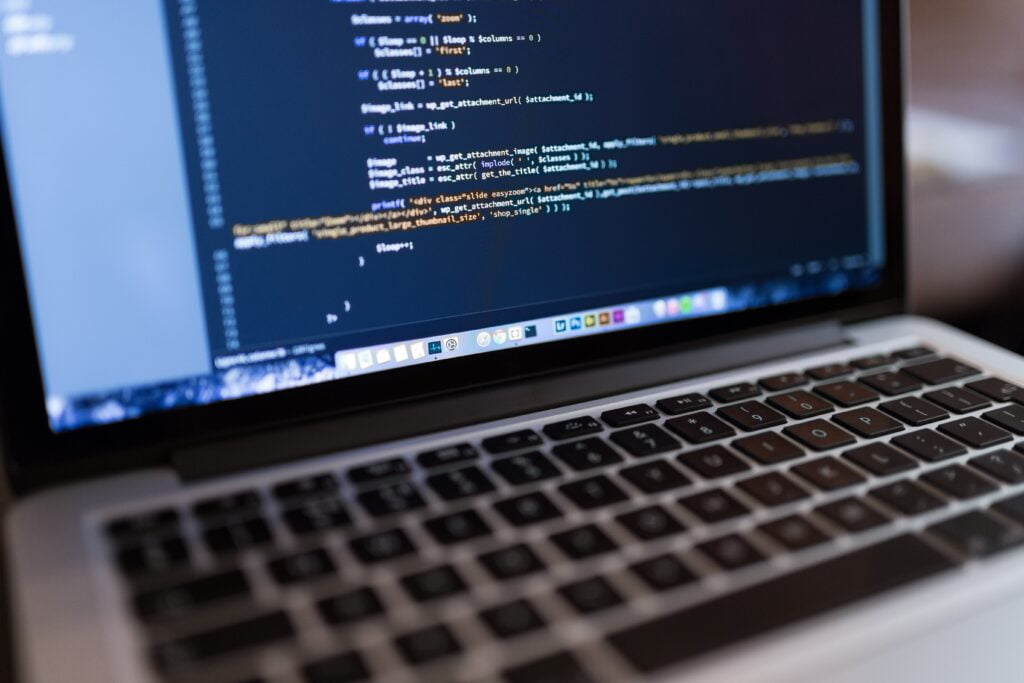 Does the Fastest WordPress Hosting Really Exist?
WP powers more than a third of the internet, so it's fair to say that there's no shortage of demand for WordPress hosting. The fierce competition leads some providers to claim that they offer the "fastest" hosting service for WP sites. It might not be a bad idea to take marketing speak like this with a pinch of salt.
For one, one of the things that make WordPress so great is the incredibly diverse range of websites you can create with it. It's suitable for blogs, online shops, discussion boards, news outlets, business websites, and many more. Every website has its unique requirements, and claims that a single hosting plan can meet them all are optimistic at best.
For example, a blogger with a few dozen followers may be perfectly happy with the performance they get from a shared plan, but the owner of a large ecommerce business with thousands of products will obviously need something more powerful.
A small website can indeed be hosted on a large, powerful server, but this is just a waste of resources and funds, not to mention that very few site owners can afford this kind of money-no-object approach when their projects are still in the early stages. What's more, the speed offered by a hosting plan isn't directly proportional to its price.
Because of cloud clusters, virtual servers can now be more powerful than dedicated ones. Yet, they are often cheaper thanks to the virtualization technology and the more efficient hardware utilization.
And even if we assume that more expensive plans give you more hardware resources, we shouldn't forget that the CPU cores and the RAM are far from the only thing determining your website's loading speeds.
Your host can do a lot to speed up its servers, just like you have a ton of settings to tweak and improve your site's performance. A properly configured, less powerful server can be quicker than one with high-end hardware and a bad setup.
In other words, finding the right hosting account for your website may be trickier than it sounds. Let's see what you need to look out for.
Looking for the Fastest WordPress Hosting – Things to Consider
It's difficult to predict just how quick your website can be on a particular server before you actually try it out. This is part of the reason why many hosts offer money-back guarantee schemes that let you evaluate the service for a set period of time. They can be useful, but ideally, you wouldn't want to take advantage of them and waste your time moving your site between hosts.
That's why you may want to consider some things before choosing a provider.
The servers' location
The geographical distance between your host server and your visitors can play a significant part in your website's performance. You need to situate your website as close to your target audience as possible.
Most hosts offer multiple locations around the world, and some even partner with large cloud providers to spread their networks across a wider area. If you contact the host before setting up an account, you can ask them for IPs from different data centers and ping them to see how quickly the servers respond.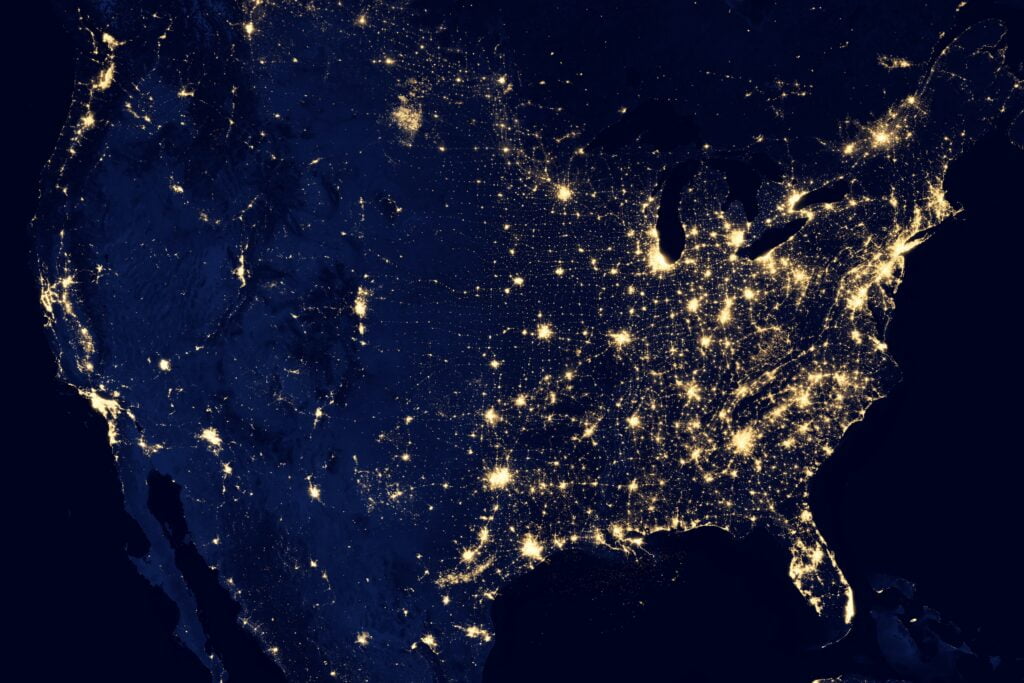 Managed vs. Self-managed hosting
A managed account is the go-to solution for most people. With it, your host is responsible for setting up and configuring the server so your website can enjoy the best possible loading speeds. On the one hand, this means that you will have more time to focus on your website. On the other hand, you will be leaving the tricky sysadmin work to people who have years of experience and know what they're doing.
A CDN integration
A Content Delivery Network can be one of the most effective ways of boosting your website's performance, especially if you are targeting a global audience. Some CDN providers partner with hosts and offer tools for easier implementation. With others, you simply need to change the nameservers or add a DNS record. Make sure you're familiar with the process before buying a hosting account.
The host's experience with WordPress
You'll struggle to find a hosting provider that doesn't support WordPress. However, the fact that they support it doesn't mean they know how to set up the perfect hosting environment for it.
Experienced hosts have helped thousands of WordPress sites get off the ground, and they are more likely to know how to configure their servers for the best possible WP performance. Get in touch with the hosts and ask them to show you some examples of WordPress projects they have helped grow. Check out their performance and see whether you're happy with it.
The customers' experience with the host
Internet users tend to be fairly outspoken when they're not happy with a particular service, so a poor rating on consumer review websites can be considered a red flag. Of course, every review, both negative and positive, should be taken with a grain of salt, but it's fair to say that if a large number of people are vocally unhappy with a particular provider, you might want to give it a pass.
The quality of the host's technical support
If your website slows down, you'll need to find a way of quickly getting the performance back to the usual high standards. Often, investigating the matter and resolving the issue on your own is a tricky task, and you might need a hand. This is where your host's technical support team comes in.
They should be available 24/7, ready to let you know what's going on. It must be said that it's not their job to fix your website if something has gone wrong with it, but a good support team must always be on hand to resolve any issues on their end and guide you in the right direction if there's something you need to do.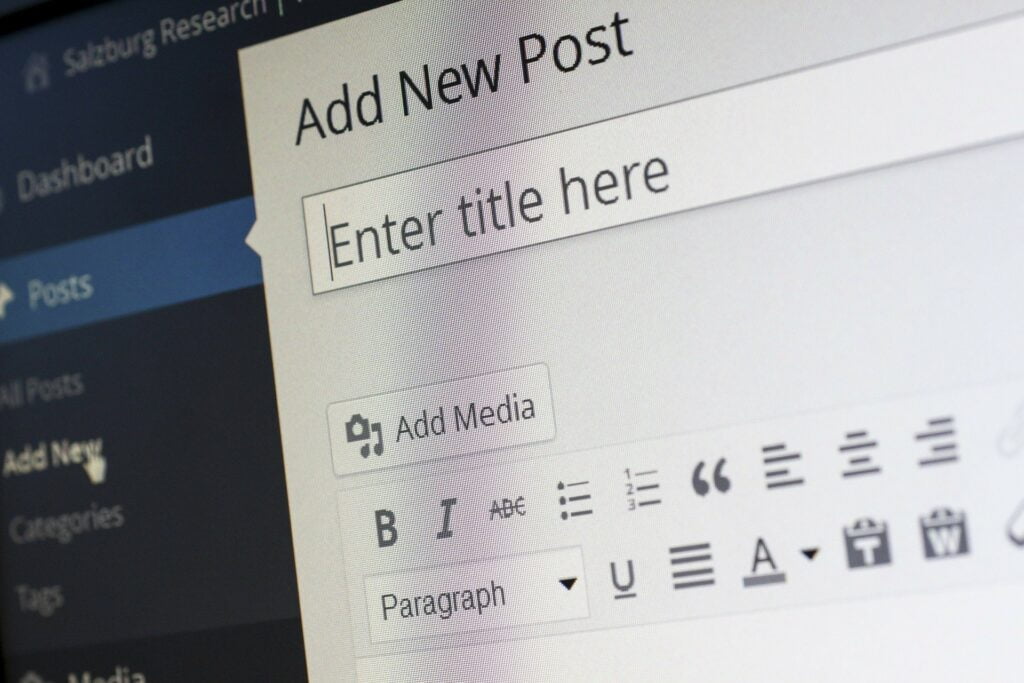 How to Choose The Fastest WordPress Hosting Plan For You
As you can see, choosing a fast hosting service for WordPress is more complicated than just comparing price lists and picking the provider that offers the most powerful servers.
You first need to have a rough idea of what sort of hardware resources your website needs. If you already have a hosting account, your current resource usage statistics should help you. If not, you need to take into account the complexity of the website and the expected traffic volumes.
Based on all this, you should be able to figure out whether a shared plan is enough to give you the performance you're after or whether you're better off with a VPS.
Having decided that, you can start comparing different options and providers to find the best. You obviously want to get the most bang for your buck, but there are other factors to consider, like the optimization techniques the provider has used to speed up their servers.
Ask what sort of additional features you'll get, as well. They may not be strictly related to your site's loading speeds, but if they automate some of the tasks, you'll have more time to focus on optimizing your website.
Conclusion
The hosting account can play a substantial role in boosting a WordPress site's performance. Unfortunately, budget restrictions often prevent small online business owners from getting a plan to guarantee excellent loading speeds.
That being said, it is possible to find a service that supports your website's growth without emptying your bank account. You just need to put in the effort.
Given how vital speed is, doing it is well worth it.
FAQ
Which hosting is the best for WordPress?
The truth is, it's impossible to point to a type of hosting and say that it's the best for all WordPress websites. Obviously, a powerful virtual or dedicated server will give you better performance than a cheap shared plan. However, small WP-based websites can run perfectly well on a shared account, and many people would argue that throwing money for a standalone server during the early stages of a project's development is unwise.
Which hosting is the fastest?
For years, dedicated servers provided the most hardware power and the fastest hosting service around. However, the appearance and development of VPS hosting changed all this. Current cloud technology allows VPSs to be scaled infinitely, and the fact that hosts also agree to manage them means that you don't need to be a sysadmin to take full advantage of them.
How do I make my website faster?
You can do many things to improve a WordPress website's performance, including enabling a CDN, installing a caching plugin, updating the core and all add-ons, and optimizing the site's images. However, none of these techniques would be particularly effective if you don't have a hosting service providing you with reliable loading speeds.
Was this article helpful?