Web Hosting Plans for Small Web Projects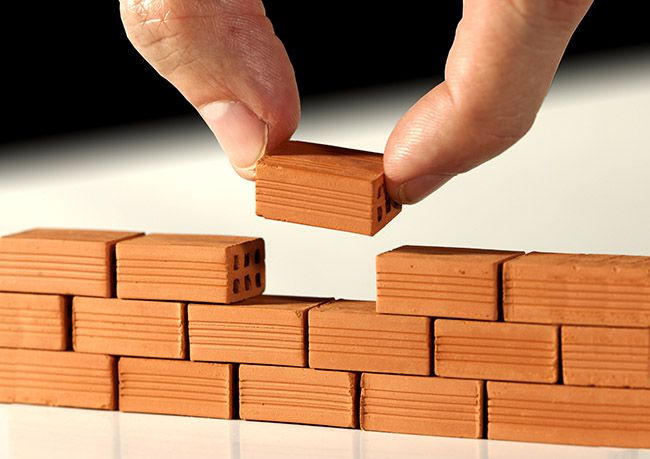 Web hosting is needed almost every time when you're developing something on the internet. For example, if you are starting a website, this is the service, which would keep your website online, so that it could be accessed from all over the world. You might be considering hosting your project on you own at home by using your computer as a server. This is theoretically possible, but there is a high chance that your PC just isn't powerful enough in order to maintain whatever you're working on. And besides, the web hosting plans always come with a big set of additional features, which might be very helpful and beneficial to you. And because of the fact that we're living in a world where everything depends on money, one of the first questions to pop up is if whether it is worthy to pay for hosting or not and if yes – whether you will have to invest a lot in it or not. There is a widely spread misconception that you need to spend a huge load of money in order to get a proper hosting service. However, we can assure you that it is the exact opposite situation – there are a variety of cheap web hosting services, which would meet all of your needs. Nowadays you can get a quality service and an amazing hosting experience at a ridiculously low price. If you're working on a small web hosting project, you don't need to invest a whole fortune in order to complete your task successfully. In the following lines we will explain your options more thoroughly.
Before making the decision about a web hosting plan, you will have to look for a web hosting company. This is not an easy task simply because as the number of websites grew immensely during the last decade, the number of web hosts increased gradually as well. We can advise you not to go with a newly stared hosting company – most of them close within a year or would not provide you with a quality service. The fool-proof way of choosing a host is simply by making a thorough research. Rankings, customer reviews and opinions in hosting blogs and forums are what you should be taking into account. And, of course, a big picture check of the offered packages could not harm at all – comparing prices and additional features is an easy method to reduce the opportunities. But what comes next?
If you decide to purchase a cheap web hosting plan, it will be most probably a shared hosting package. The shared hosting actually consist in sharing a server (the powerful computer of the hosting company) and its resources such as RAM and CPU time with a big number of other accounts. This means that all of you will be located on the same physical machine. It is helpful to imagine living in a big apartment building and sharing the pool and the yard with all of your neighbors. As you can surely conclude on your own, this wouldn't be the best decision if you're running a business website and serving a lot of clients at the same time as there may be problems with your website's speed and performance due to the shared resources, but for a small web project, this is a great cheap web hosting option. And the costs are so low because of the fact that all of the accounts split them. The other big advantage of the shared hosting is that the technical maintenance will be nothing of your business, because the hosting provider will take care of all of the technical issues. This means that you will be able to freely concentrate on your work and spare yourself some nerves as the work on the server may be an exhausting and troublesome experience. Instead of this all that you will have to do is simply upload your website's content and the hosting company will be in charge of almost everything else. This is a perfect opportunity if you're just trying something new or running a small website or a personal blog.
At scalahosting.com we offer a variety of cheap web hosting plans with many additional features. For example, you will always be able to rely on our support team. No matter if it is about a serious technical issue or it is just a simple question, you can reach the team 24/7, so that you will not have to worry about anything concerning your web hosting needs. Our cheap web hosting package offer unlimited bandwidth, which you will be able to use right away since your plan will be activated immediately after the purchase. And how about design? We provide our clients with CMS friendly hosting. CMS is the abbreviation for content management system. Such a system is actually a software application, which would help you upload and manage the content of your website without demanding a set of programming skills and computer knowledge from you. And our hosting plans are CMS optimized, which means that you will get the best possible hosting experience when using WordPress, Jumla or some other content managed system. In order for you to be able to manage your website with ease, our hosting plans come with an installed cPanel. The cPanel is a type of control panel and it would provide you with an awesome set of features, which would help you maintain your website properly. In addition to that, we will provide you with the optimal speed and performance due to our LiteSpeed servers. You can forget the slow loading pages and the server crashes. Of course, we monitor our servers, so you can enjoy our 99.9% uptime guarantee. And you can get all of these cheap web hosting features at the best prices by us – starting from 5.17$ for six months only now. So, what is there to wait for?
The other a bit more expensive, but really efficient alternative for a small project is a virtual private server (VPS). It has some similarities to the shared hosting, but a lot of differences as well. By purchasing a VPS, you will be sharing a server with other accounts, but they will be much less than those by the shared server. And which is more important – you will be separated from the others through a virtualization layer. This means no sharing of resources and no interfering with the other accounts. And here come some great advantages. As you will be ruling over your own compartment of the server and not sharing an operating system with the others, you will be able to install a lot of applications, which means that you will have much more opportunities to improve your web project or the website that you're working on by installing all of the additional applications, which you might need. And this is something, which is not possible with shared hosting. Which is more, if one of the other websites on the server is attacked by hackers or a virus, your own page will not be affected because of the virtualization layer. Hence, you will be able to work on your project without any interruption or downtime. The virtual private server offers scalability. This means, that if your project expands or your website grows, you will be able to receive more resources from your provider so your website doesn't crash. And this means that you'll pay for the exact amount of resources that you're using. Furthermore, the VPS can be used for a variety of other purposes. You can run a game server on it, for example, or use it as a "seedbox" (a place, where you can seed torrents). Seedboxes actually provide the user with an amazingly high speed downloads and more privacy, which is why this is a popular usage of the VPS. Some of the people use it also as a big data storage and sometimes even for saving the content of their main website, so that there cannot be any unfortunate data loss. As you can see, this type of web hosting could bring you a lot of advantages. In a comparison with the shared hosting, a virtual private server is more expensive because of the better features and the "upgraded" service. However, the packages are very reasonable, because many of the costs are shared here as well. When talking about a VPS, there are usually 2 options for you to choose from – a managed or unmanaged VPS. The "management" consist in taking care of the technical maintenance of the server such as configuration, updates, monitoring and so on. If you decide to go with an unmanaged VPS you will have to do all of this by yourself. And to the contrary, the managed VPS would leave these matters to the technical support team of your hosting providers – so you will not have to worry about any technical issues. At ScalaHosting we provide our clients with the best cheap managed VPS hosting. As our shared hosting plans, the virtual private servers come along with an installed cPanel for your convenience. In addition to that, you will be provided with monitoring tools in order for you to keep an eye over the usage of resources and increase the amount of CPU and RAM when needed. Our technical support team will monitor your server always, so you can rely on an efficient and ever-working service. And, of course, we provide our clients with a 99,9% uptime guarantee. If you're interested in our cheap managed VPS offers, you can check them out on the website of ScalaHosting.
However, we would also like to disprove the conception that a free web hosting service is a good option as well. The free web hosting plans would not provide you with any speed or uptime guarantee, not to mention that as you won't be paying for the service, you will not be able to count on the support team if a technical issue comes up. And you will have to get used to the occasional server crashes and inaccessibility. You will have to forget about installing additional applications and plugins – most of them simply won't run with a free service. Not to mention that there is a high chance that after the first year you will need to pay a renewal fee, so the service would not stay free forever. And the worst part is that if the hosting company shuts down, you will not be able to take the template of the website that you're working on with you. And starting all over could be pretty annoying, especially if you have put in a lot of work on it. So there is little to no chance that you will have the opportunity to get your work done properly with a free web hosting plan. If we should put it straight forward, cheap web hosting is always better than free hosting no matter whether we're talking about a serious e-commerce web site or simply about a small project.
To sum it all up, there is a big variety of cheap web hosting options, which are suitable for a small web hosting project. The main thing to keep in mind is not to fall for the free hosting offers, which may seem attractive at first sight, but could leave you in a big mess of problems to deal with. When it comes to choosing a hosting plan for your project, you will most definitely be standing in front of the dilemma whether to go with a shared hosting package or with a virtual private server. Both of the options have their pros and contras and the decision basically depends on your own requirements and budget. You should definitely make a plan before rushing into any decisions, just so you know your own requirements. At scalahosting.com we offer a variety of web hosting options, including shared and VPS hosting. If you're interested in purchasing a cheap web hosting plan, which could meet all of your needs, make sure to check out our page.