What does a managed VPS include?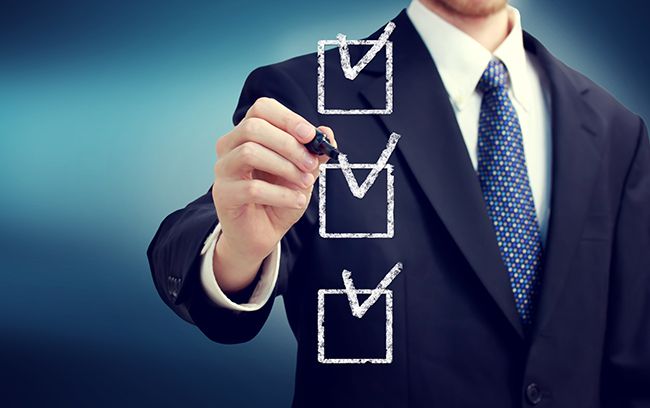 If you are running a small or a middle sized business, you surely came to the conclusion that a professional website is a must for your company's success. Not only will you be able to promote and sell your goods, but to establish a stable bridge for communication with your clients. After you've created the website, you need to register a domain name and choose a web hosting provider. Because of the fact that the web hosting business is flourishing nowadays, you might find it a bit difficult to find a reliable web host. With the amazingly fast growth of the number of websites on the internet, the number of web hosting companies has increased immensely as well during the last years. This has happened because of the fact that practically anyone could sell hosting. The hosting providers offer reseller hosting plans, which give the right to the users to sell hosting services under their own brand. It is a hard task to distinguish the established and serious web hosting companies from the freshly started ones, so make sure to research and compare many options before choosing your actual web host. But afterwards comes the time for an even harder decision – finding the most suitable web hosting package for your business website. So which are your options?
The web hosting companies are in charge of maintaining your website. At first, they store your content on their powerful computers (servers) and then they upload it on the internet, so it could be visible for the whole world. Many web hosting companies offer free hosting services nowadays. However, we strongly recommend you to go with a paid hosting plan. Otherwise, your domain (the name of your website such as www.examplename.com) will look unprofessional and your website will be hosted badly. By choosing a free package, your page will lack security, resources and speed. Hence, the performance will not be satisfying for a business website. Speed, performance and identity are factors for the ranking in Google, so your site will be ranked badly as well. Not to mention that the technical support will be beneath criticism (if the company offers one at all). Clients do not trust unsecured and unprofessionally maintained websites, so if you want to gain new customers, this isn't an option for you. If you are serious about your business, this is an investment that you must make in order to succeed.
Because of the fact that the different companies have websites with different amounts of visitors and different requirements, the providers offer mainly 4 different types of web hosting plans: a shared server, a virtual private server (VPS), a dedicated server and a cloud server. All of them differ in the amounts of server resources, abilities to modify the hardware and the software and, of course, in pricing. There is a common saying that the virtual private server is the most well balanced option of them. But why is it so?
With a virtual private server you will be sharing a server with other accounts, but all of you will be separated from each other through a virtualization layer. This means that every user will rule independently over his own compartment. The biggest advantage of the VPS over the traditional shared hosting (the simplest and cheapest web hosting option) is its scalability. At the beginning you will be provided with a certain amount of resources, but as your site expands, you will be able to increase this amount so it matches your needs. Hence you will be paying for exactly what you're using. This is a very important feature for a business website, because with the advance of the business, the number of visitors of the webpage is bound to grow as well. Security is also guaranteed with a virtual private server because of the separation of the users – no one will have access to your private files and information but you. If you are running an e-commerce website, this is the simplest web hosting option, which you may choose, because a shared hosting would not satisfy the security requirements for online shopping. Because of the virtualization layer your website would not be affected if one of the other accounts is attacked by spammers or hackers. Another benefit of VPS hosting is the chance to modify the software. You will not be sharing an operating system with the other users, so you can install applications of your taste to improve the speed or the performance of your website without affecting the other accounts on the server. Most probably you will be able to choose between Linux and Windows operating system. However, you will be very satisfied with the prices of VPS hosting – because of the fact that most of the costs are shared, they are quite reasonable. Even the cheap managed VPS will surely be a great option for your business website.
So which is the difference between unmanaged and managed VPS? Up until a couple of years there was only the unmanaged VPS on the market. With this kind of service, you take responsibility for the technical maintenance of the server – configuration, updates, Firewall installation and so on. This is only a possible option for you if you have excellent programming skills, knowledge of Windows/Linux operating system and a lot of time. If a technical issue comes up, you will be in charge of fixing it. And it is important to deal with it as fast as possible, because with every minute, during which your website is inaccessible, you may be losing clients and sales. If you decide that you don't know how to fix the problem, you will need to pay extra for the technical support to your hosting provider. Many website owners decide to hire a server admin, who would take care of the technical part, but this is a very expensive option usually. In addition to that, you will have to pay for some of the software such as a cPanel, which is otherwise included in the managed plans. Of course, the security and the data backups will be in your hands as well. If your website contains private information or works with credit card transactions, you need to ensure your customers that their privacy is guaranteed, so that you can gain their trust. Remember that all of the technical details may have an impact on your website's performance. Not only is the performance important for the satisfaction of your clients but for the ranking in Google as well. We should warn you, that it would cost you a great deal of time to keep an eye on every single aspect.
To the contrary – if you go with a managed VPS, the administration team of your web hosting company will be in charge of the technical maintenance of the server. This will spare you a lot of nerves and time and you will be able to focus on more important matters, such as business strategies, instead of worrying about the technical issues which may or may not come up. Not to mention that the people on the support team are experts on the server and know how to handle most of the technical problems with ease and in no time. Your server will be updated regularly, so this is one less thing to worry about. In addition to that, there will be daily scans against viruses, so your security will be ensured as well. A managed VPS is a more expensive option that the unmanaged service, but it will surely give you a peace of mind. Hiring extra staff in order to maintain your server will cost you more than purchasing a managed VPS plan. Our company offers a list of cheap managed VPS packages, so we will now briefly sum up what they feature.
If you decide to check out our VPS packages on the website of scalahosting, you will find out that even the cheap managed VPS plans come with a lot of features. You will rely on a friendly support team 24/7/365, which consist of experts, who will take care of all of your technical problems immediately. The installation of Firewall and other programs for a maximal security will be our responsibility as well. By choosing scalahosting you will not have to worry about information loss, because we make copies and backups of your data constantly. Of course, you will be able to manage your server with ease with the help of the installed for your convenience cPanel. You will also have the opportunity to monitor your bandwidth by using our bandwidth graphs. But we know how important is the server's monitoring for our clients, so we provide them with the opportunity to monitor the usage of the other resources such as CPU, RAM and disk utilization as well. This will help you avoid a possible crash if your server is coming close to exceeding the amount of resources allocated to it.
Other than its popular function as a place for running and maintaining a website, a VPS has many additional uses as well. Firstly, many gamers use the virtual private server for a Minecraft game server for example. Web developers test their server setups on VPS. Another way to put the VPS to a useful purpose is to make it a file storage for your photos, videos and so on. It is often used by the owners of websites in order to back up the content of their main website. You can even stream your own videos on it. Basically, it does everything that you do with your computer. Many people use their VPS as a space for seeding torrents (i.e. as a "seedbox"). If you are wondering what "seeding" exactly means, you should imagine it like the principle "give and receive". After you've downloaded a torrent, you will let it seed so that other people, who are close to you, can download it too. The more seeds a torrent has, the easier it is for other people to download it. This is more like a courtesy than an obligation, of course. And a VPS gives the opportunity of sending a huge number of e-mails at once. With the shared type of hosting this quantity is really small. If you're running an e-commerce website, this is an easy way for you to send weekly catalogues and newsletters to your clients, so that they can be informed about everything, which is happening in your company. It is very important to do so, because such weekly reminders increase the amount of visits on your website immensely. This is why that's one of the well-known online marketing strategies. As you can see, there are so many uses of a VPS that it is a great option for you even if you're not running your site on it.
So are you convinced in the advantages of a managed VPS? You will not only have the opportunity to expand your website and secure it well, but your hosting provider will take care of all of the annoying technical issues. If you want a good image and maintenance for your website, you should choose a managed VPS hosting, so you will not have to worry about server crashes, downtime and slowness based on technical problems. Data backups and protection from cyberattacks will not be your responsibility either. The work of the other accounts of the server will not bother you and you will have the freedom to install all of the applications you want in order to improve your page. Even if you have started with shared hosting, your business website will grow at some point and will exceed the limitations of this hosting type, so you will have to move to a virtual private server. We could only recommend you not to wait and purchase a reliable and flexible hosting plan as soon as possible. As we've already explained, there are a lot of additional features to our hosting packages and even a cheap managed VPS should be a suitable option for your business website, so go ahead and check out our offers on the site of scalahosting.